'He wouldn't stop crying': How mum settled her baby suffering with colic
Sometimes babies can be difficult to settle, but as this mum found out, there may be other reasons for your baby's non-stop tears…
Courtney Sainsbury, who is a Healthy Mummy community member, says since her son Ollie was born he was unsettled and she found it was almost impossible to make his tears go away at first.
"He didn't want to be put down, he just wanted to be held," Courtney says.
Struggling to settle
Babies often cry for a reason, but it can become frustrating when we don't understand what's wrong.
Unfortunately for Courtney, her son Ollie was suffering from colic, which is defined as episodes of crying for more than three hours a day, for more than three days a week, for three weeks in an otherwise healthy child.
"When he was four weeks old, he began to have constant unexplained crying. I previously could settle him with feeding and holding," says Courtney.
"But nothing would calm him. I was at a complete loss. The crying was particularly awful during the night. Some nights he would cry from the afternoon until 2am in the morning."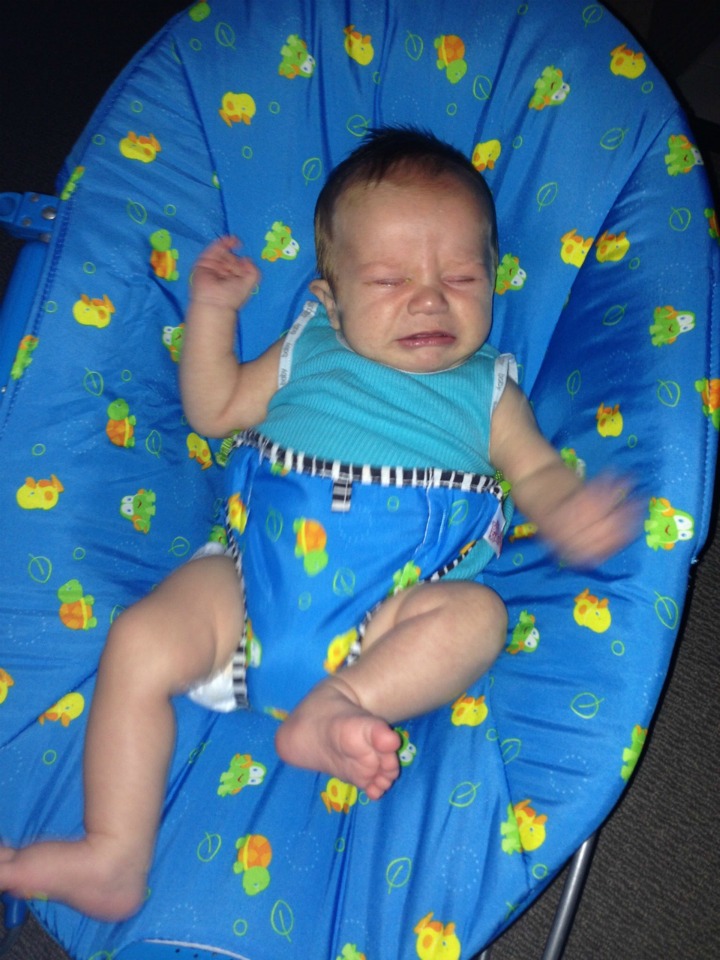 Courtney says there seemed to be no reason behind her son's crying.
"I had no clue what I was doing, I felt so alone and so tired," she says.
"It was around the 10 week mark that my child health nurse advised me to see my GP."
As it turns out, Courtney's bub was suffering from colic. It wasn't until Courtney made some dietary changes (as suggested by a professional) she noticed little Ollie's tears began to lessen.
"He [the doctor] suggested I try removing dairy from my diet. I found it a huge improvement," she says.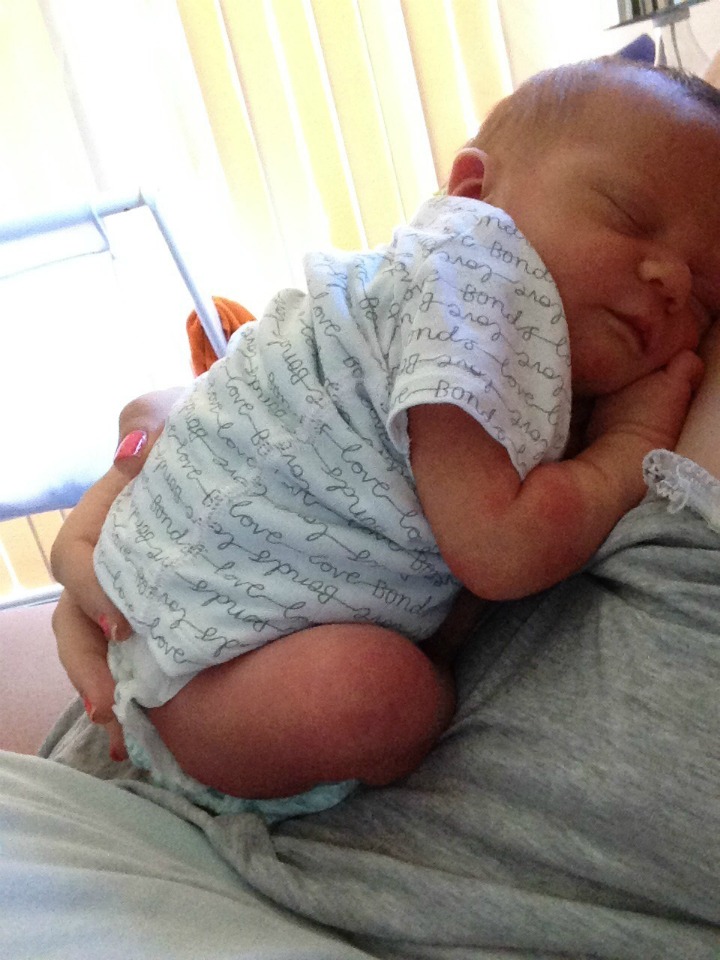 We're so glad that Courtney managed to settle Ollie in the end. She's since become mum to her daughter Isla and says she was a lot more aware of the symptoms of colic this time around!
Courtney's top tips for treating colic:
Feed often. "I subscribed to Netflix and binge watched TV series with an awesome breastfeeding pillow, my drink bottle and healthy snacks set up while cluster feeding for hours. I really enjoyed those beautiful newborn cuddles and also the entertainment of the TV."
Swaddle. "Swaddles allow babies to have their hands in the natural position of being up near their face, but also give them the security of being swaddled."
Wear your baby. "I had a chekoh wrap. It was an amazing investment."
Watch 'awake' times. "Being overtired creates a complete mess. I patted, rocked, fed. Anything to get them back to sleep before hitting that awful overtired screaming time."
Give up dairy. "It made such a difference to settling my babies. They were a lot more settled if I didn't eat dairy – then nurse them."
Understand that all babies have fussy periods. "Typically at night. This is NORMAL. Once you realise its ok and normal, it's not as stressful or upsetting."
Colic is the term used when your baby cried excessively and can't be soothed, explains Better Health. It tends to appear in the first two to four weeks of life.
While infant crying is normal (and regular), unexplained tears that lasts more than three hours may be a sign of colic.
Symptoms Of colic
Frowning and grimacing

Reddening of the face

The baby may pull up its legs, suggesting stomach pains

Loud and long screaming fits

Loud tummy rumblings

The baby cannot be consoled

The crying lasts for three hours or more

The baby passes wind or faeces (poo) around the time the crying stops, which could be coincidental

The baby recovers, none the worse for the experience.
Causes of colic
While the causes of colic are still unknown, some professionals believe the following contribute to it:
The mother's diet. If a baby is breastfeed. Some studies says foods like cabbage, cauliflower, broccoli, chocolate, onions and cow's milk can cause colic.
Caffeine and nicotine. In the breast milk can cause an infant to become irritable
Feeling of fullness. Babies may overact to unfamiliar sensations of gas or fullness.
Being outside the womb. Babies may take a few months to get adjusted to being outside of the womb.
If you are worried your baby is suffering from colic, we advise that you take them to see your GP.
Meanwhile, if you are looking for support from other new mums, who may be having the same anxieties – be sure to check out our NEW MUMS FACEBOOK SUPPORT GROUP.
The Healthy Mummy has multiple private and JUDGEMENT-FREE groups you can access (for free) and exchange tips, tricks and experiences with other new mums.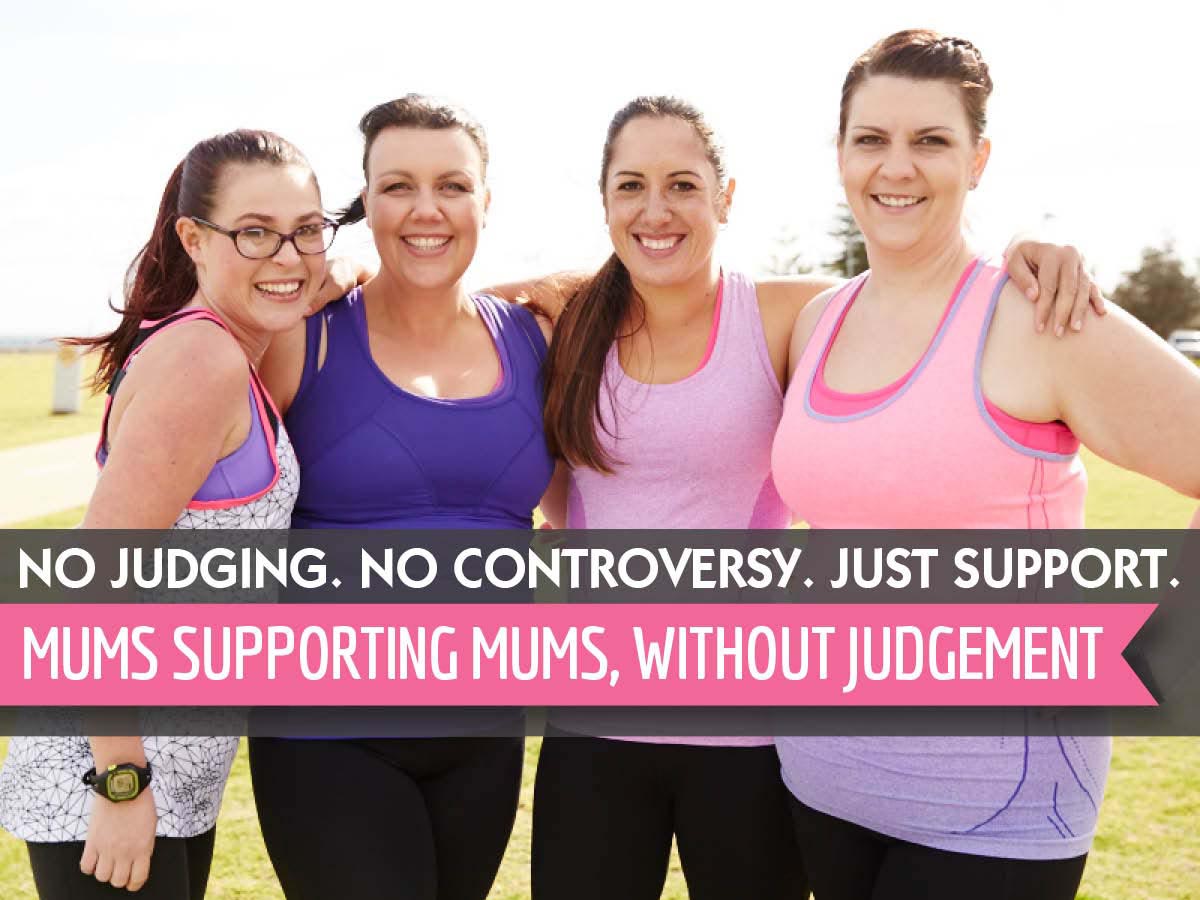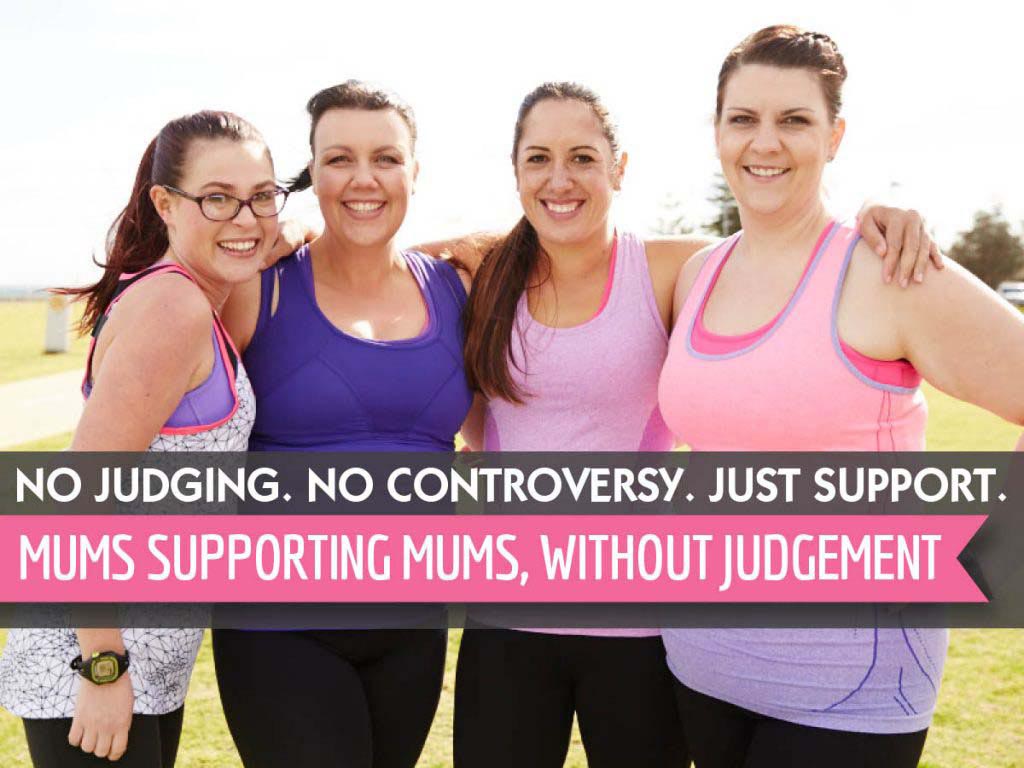 You can learn more about our other Private Facebook Support Groups and Facebook Pages to follow HERE.