Mum Shares Intimate Image To Highlight 'The Dark Side Of Pregnancy'
For some women, seeing what happens to their bodies after having a baby can be utterly devastating. This mum said it took her 18 months to be able to look in the mirror and not cry, and now she's bravely sharing her post-babies belly with the world.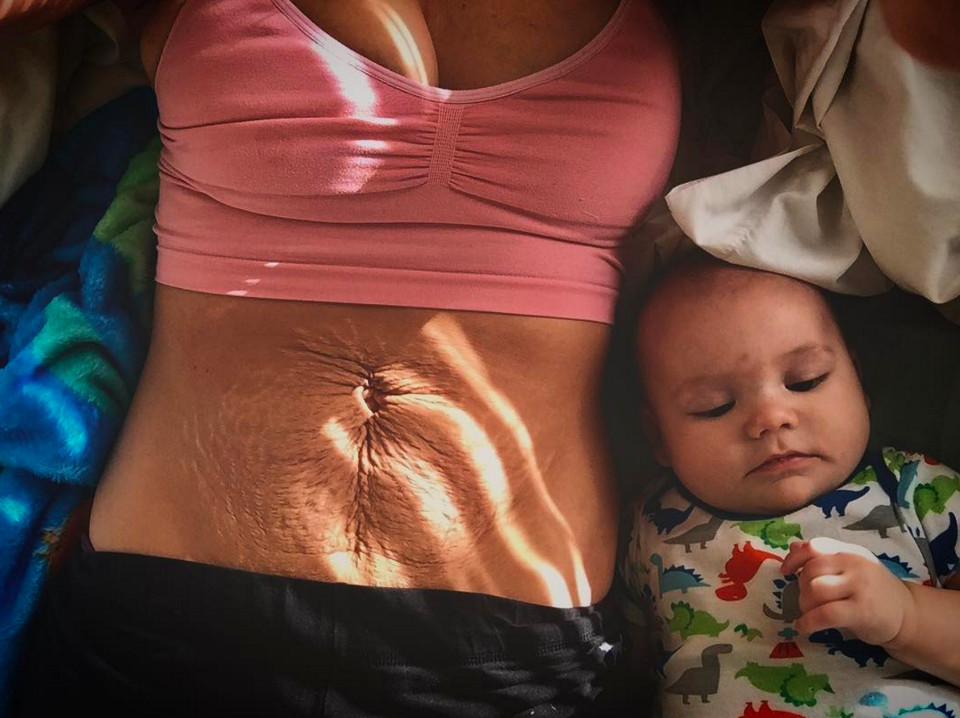 Mum-of-two Alexandra Kilmurray tells her Instagram followers that she's well aware many of them would be asking why she would post such a picture. It shows one of her adorable sons, and her belly – stretch marked and saggy, but still undeniably beautiful for having carried her children.
No one warns you about the dark side
The Florida mum says it took her 18 long months to finally feel beautiful in her own skin, after having her two boys.
"No one warns you about the dark sides of motherhood and pregnancy," she says on her post. "No one gives you a heads up on how much you change physically and mentally after you become a mother.
"It's been a long and hard postpartum ride for me. 18 months after my first son and five months after my second son I feel like I can finally see the light"
Cheers to all mamas!
Alexandra says letting go and embracing her body genuinely feels amazing.
"Cheers to you mamas who are battling postpartum depression and still getting up everyday for your children! Cheers to you mamas who still cry about the marks on your skin from birthing your perfect babies! Cheer to motherhood, cheers to knowing that this too shall pass! And things will get better."
We love celebrating every type of body at The Healthy Mummy, take a look at our own Motivating Mum Rae Willingham's message about body love:
Information on post natal depression is available here.