How mum overcame PCOS, dropped more 17kgs* and fell pregnant with miracle baby!
Eating better and exercising more is about so much more than losing weight.
Meet Emma, who despite her health setbacks including PCOS, fell pregnant and started a new and healthier lifestyle for her and her family.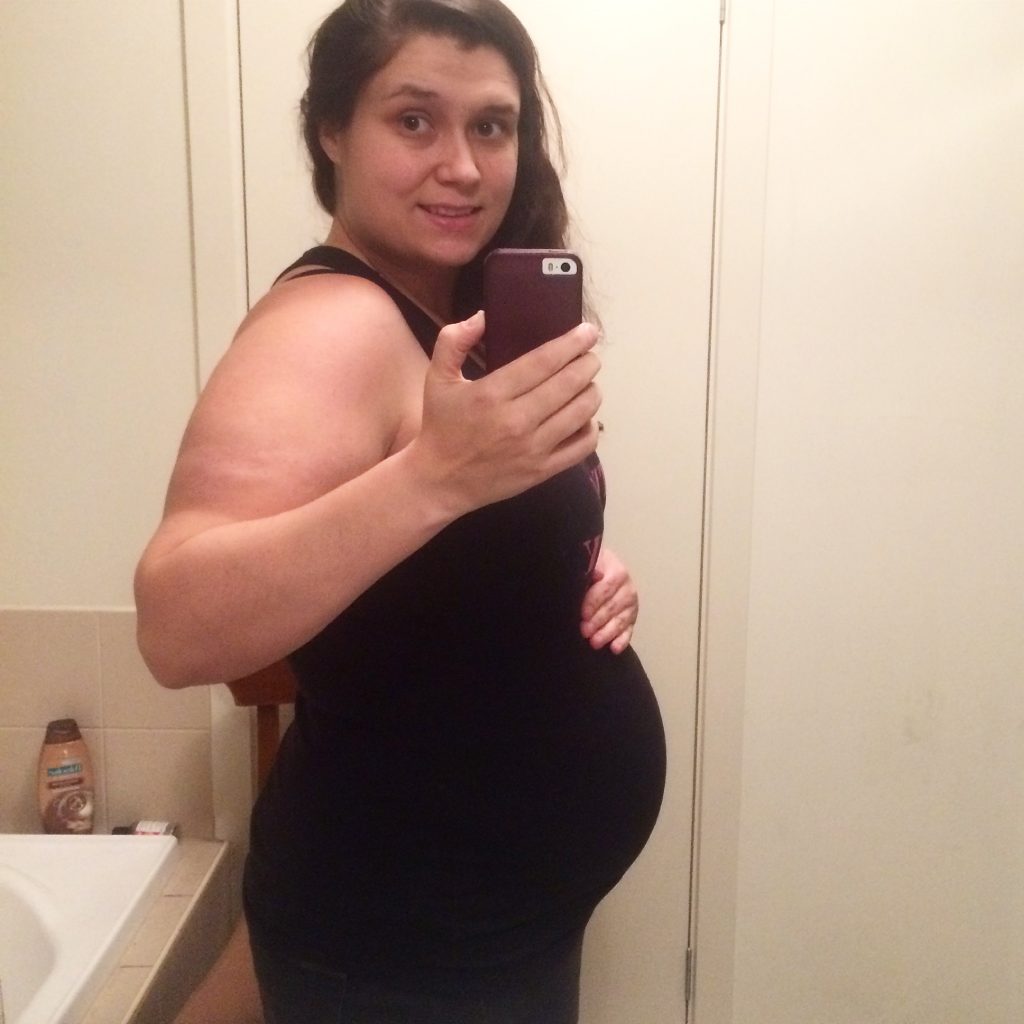 This is Emma's Story….
Emma's story
My name is Emma. I am 28 years old and have one son (3) and one on the way (surprise gender).
I have been overweight all my adult life. Short of starving myself nothing ever worked with shifting my weight.
PCOS discovery
I found out at 21, that I had PCOS.
Further to that, the doctors said that my ovaries were so riddled with cysts that my chances of conceiving naturally were next to nothing.
After many miscarriages and years of trying, my little miracle baby came along when I was 26.
I felt amazing whilst breastfeeding as for the first time in my life my body was losing weight naturally.
Once breastfeeding stopped I stacked on the weight, hitting my all time heaviest of 120kgs! I was miserable. I tried to lose the weight but having a baby and being a night shifter made losing weight hard.
Finding The Healthy Mummy
My life turned around in 2015, when my friends introduced me to The Healthy Mummy.
I couldn't believe my eyes – women eating and losing weight! Plus all the support and love in all the groups was nothing I had ever come across before.
Starting my weight loss journey
I started my weight loss journey in January 2016 using the recipes on the site.
My family fell in love with the meals so I joined the 28 Day Weight Loss Challenge in February.
Despite not being able to walk due to a severe infection in my leg, I still managed to lose 14kgs* before my operation in July. I lost a further 3kgs* and toned up heaps after my operation.
I decided that I would take my Mirena IUD out in December 2016 and let nature take it's course.
To my delight and absolute shock, we were pregnant after my first cycle. I truly believe the healthy lifestyle I live – thanks to the challenge and smoothies – attributed to falling pregnant and quickly.
Emma's tips for dealing with morning sickness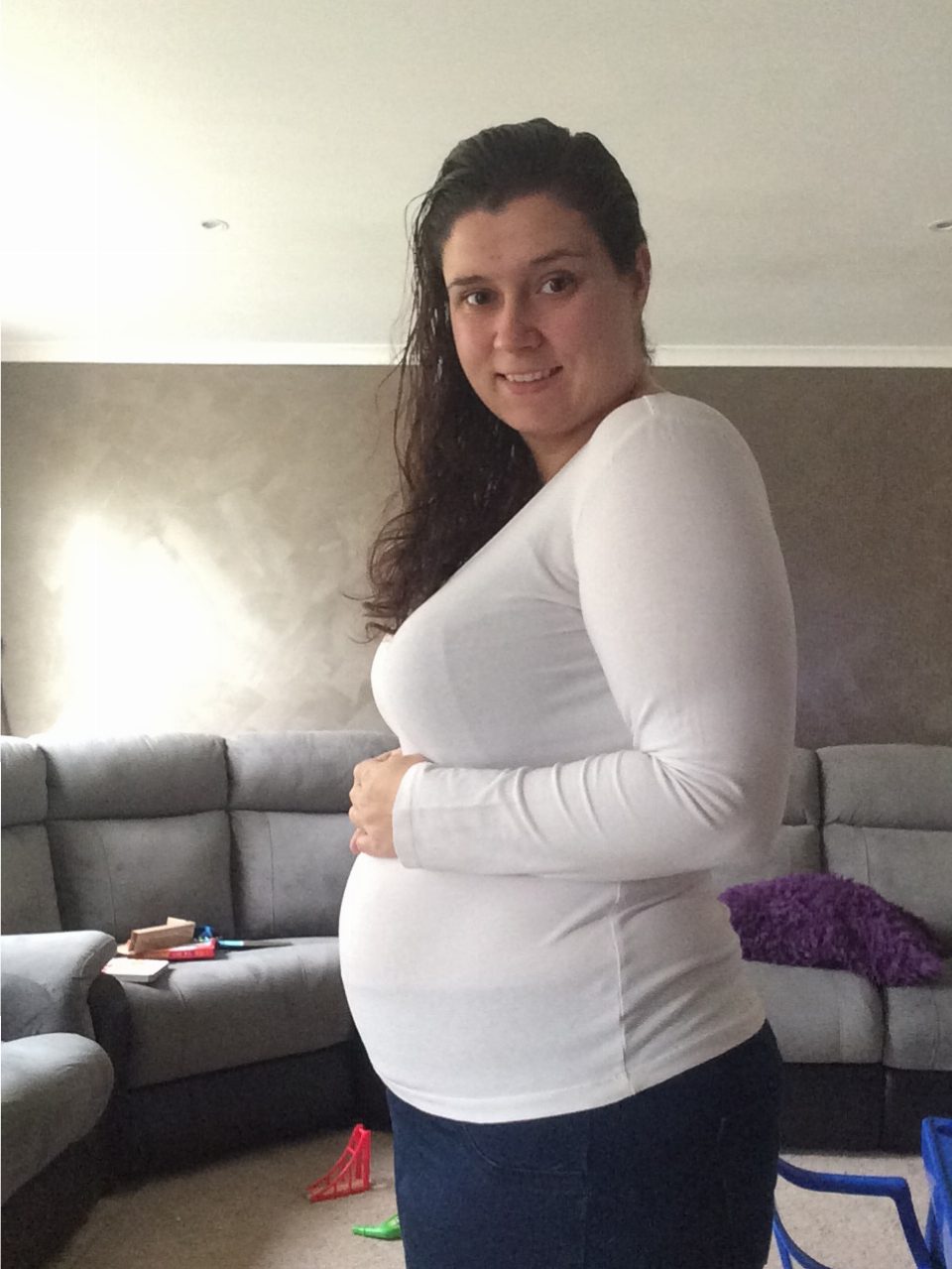 This pregnancy has been a challenge, fighting off nausea, tiredness, low blood pressure, and dizzy spells.
I have combatted these with the help of my doctor's advice and the Healthy Mummy meals.
Moreover, The Healthy Mummy pregnancy smoothies ensure I get vitamins and minerals when I can't stomach a lot of food and my increased fitness level means that I have been able to continue my workouts.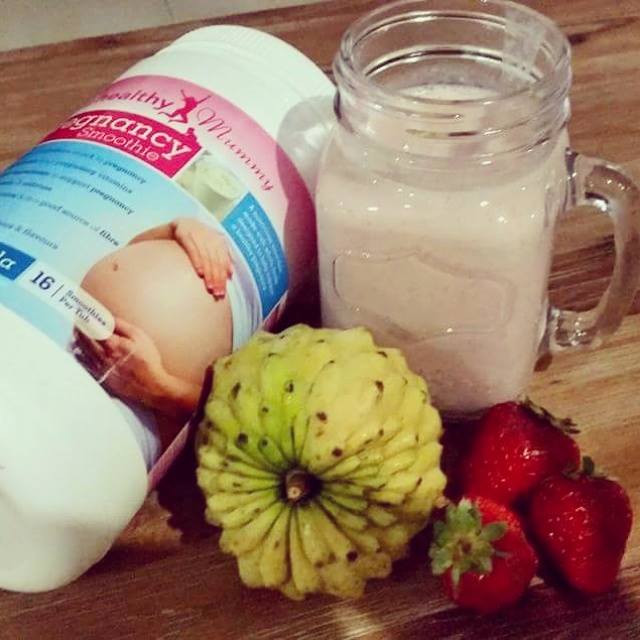 You can learn more about the pregnancy smoothies here. 
Here is how I have been able to combat some of my pregnancy-sickness troubles.
1. Eat when you can
Usually, my morning sickness peaked in the morning and around dinner time, so I made sure that I had high calorie and nutritious meals for morning tea, lunch and afternoon tea.
Small meals over the day seem to stay down more so than big meals.
2. Natural remedies
Try natural remedies like mint, ginger or lemon. I found all of these amazing to incorporate into foods and settle my stomach.
3. Keep your fluids up
I try and drink between 2-4 litres a day, small sips and you can add citrus fruit to make plain water less boring.
4. Listen to your body
Don't try and force food down when you know it won't end well. You are doing amazing and sometimes pregnancy is hard. Do the best you can!
I am looking forward to showing all the pregnant mamas how amazing the Challenge food is and that the 28 Day Weight Loss Challenge isn't just about weight loss. It's about being the healthiest, possible YOU for YOU and your family.
Way to go Emma!
What an absolutely incredible story! Thank you Emma for sharing your truly touching journey with us. You should be so proud of your achievements.
You CERTAINLY prove that healthy eating, a healthier lifestyle and optimism really can help any dream come true.
We can't wait to hear about baby number two! Please do send us pics when she or he arrives!
More on the 28 Day Weight Loss Challenge
Emma mentioned the Healthy Mummy's 28 Day Weight Loss Challenge a lot – so what exactly is it?
The 28 Day Weight Loss Challenge is a program designed by mums FOR MUMS – to help them reach their health and fitness goals.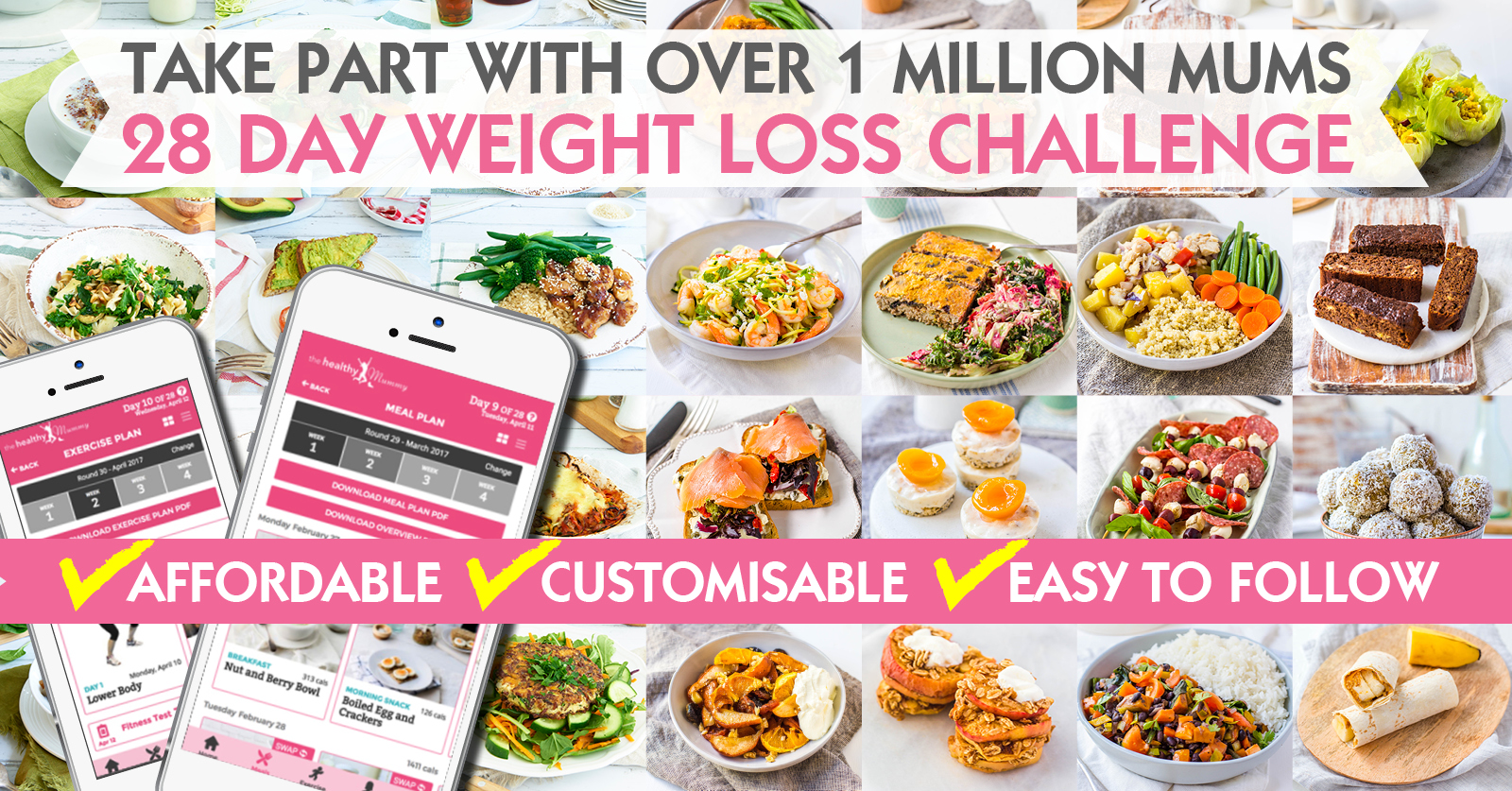 The Challenge is home to customisable meal plans, 24/7 social support and realistic exercises mums can do AT HOME.
To find out more on the 28 Day Weight Loss Challenge.
*Images and references to kilograms lost are as supplied by the individual in the story. The Healthy Mummy assumes information and photographs supplied to be true in nature and is not responsible for any false misrepresentations or claims relating to their programs or products.