Healthy Mummy Jess is bursting with confidence having lost a whopping 33 kilos in just over a year.
Jess jumped at the chance to become a Platinum Member with the Healthy Mummy, cashing in her Valentines, Easter and Birthday presents for the whole year so she could join up. And she is LOVING all the benefits!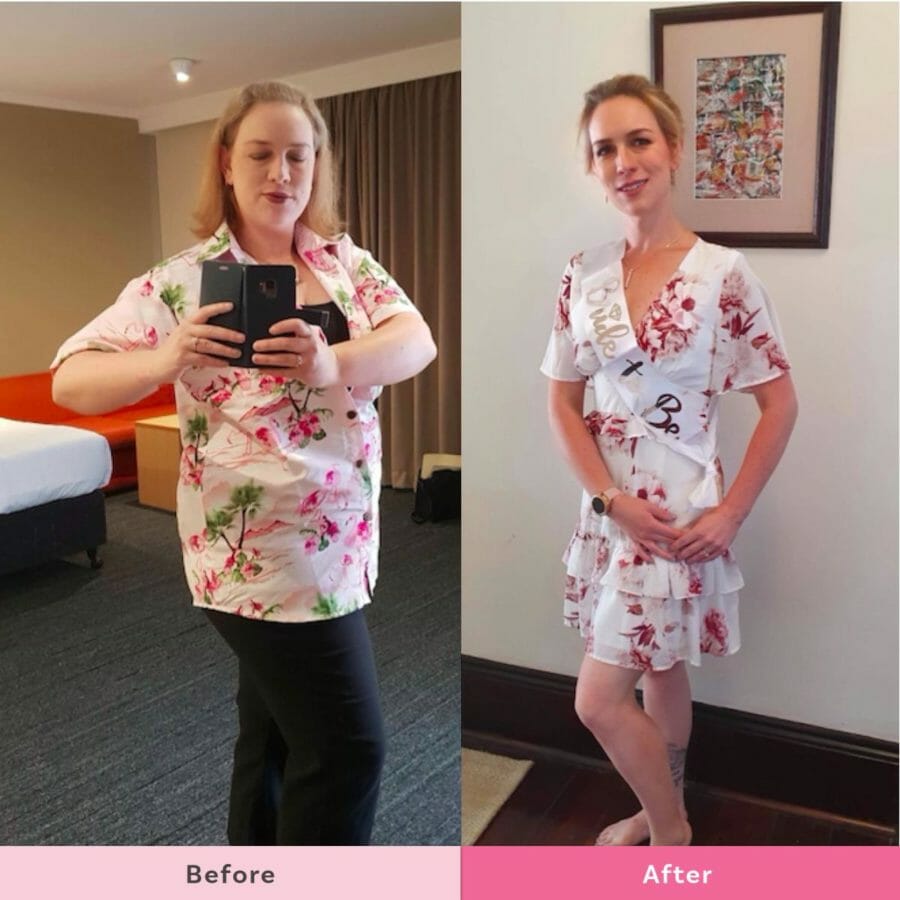 "The 28 Day Weight Loss Challenge and Healthy Mummy products and recipes have given me fantastic physical and mental health benefits. Working out for me now is therapeutic not a chore. I've managed to reduce my inflammation markers and can tell the difference inside and out." 
Jess has lost 33kgs in just over a year
Mum of 3 Jess from the ACT originally joined The Healthy Mummy in 2017. Despite some success, she struggled to stay on track with her weight loss goals.
Jess shares " I would go well, then hit a bump and my wagon wheels would once again fall off."
By January 2019 Jess decided that enough was enough and was determined to get back on track.
"I was the biggest I had ever been. I think 92kgs, though I used to hate weighing myself. I could not afford the membership for The Healthy Mummy at this time, so I used the e-books I previously had and the free recipes on The Healthy Mummy website."
When The Healthy Mummy Platinum Member offer came out, she jumped at it!
"I cashed in my Valentines, Easter and Birthday presents for the year and joined back up and have been loving it.
Aside from the normal physical changes, my mental health has improved as well, I now find working out therapeutic instead of a chore. Other physical changes I have noticed, are less painful cycles, I don't snore anymore and I can walk upstairs and play with my kids without being buggered."
Healthy Mummy Smoothies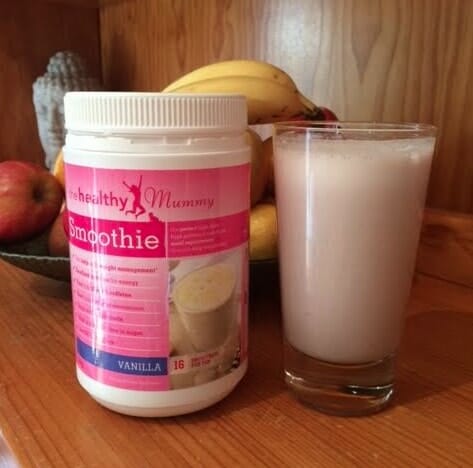 Jess incorporates Healthy Mummy Smoothies into her meal plans each week
"My favourite flavour is Vanilla…I find it so versatile, I will often adapt smoothie recipes to work with vanilla as I always have this on hand."
Jessica's Favourite Healthy mummy meals & snacks
Jess says, "With so many choices it's hard to pick a couple, however, the few that are making a regular appearance on my current meal plans are: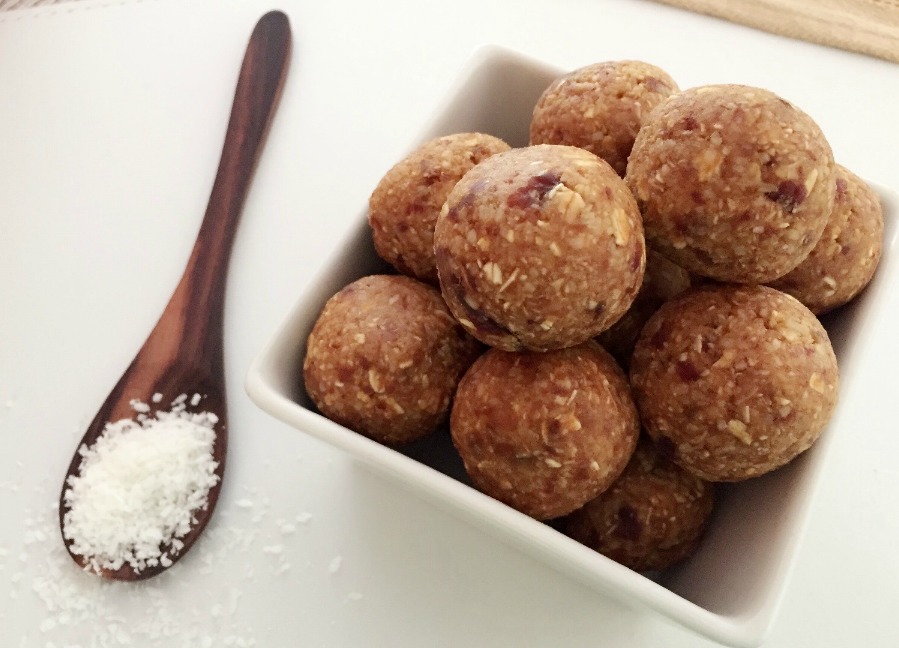 Quinoa & Sweet Potato Cakes – Recipe available on The 28 Day Weight Loss Challenge

Loaded Sweet Potato Fries (I add lentils as well as kidney beans and cook them in taco or fajita seasoning first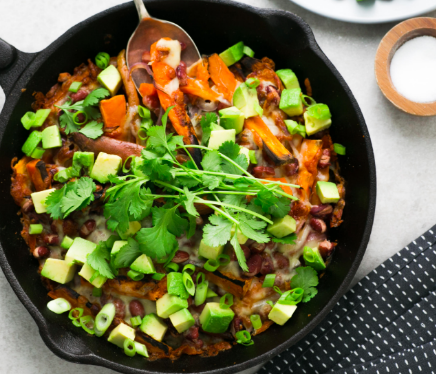 Get the recipe for Loaded Sweet Potato Fries here
Exercises in The Healthy Mummy App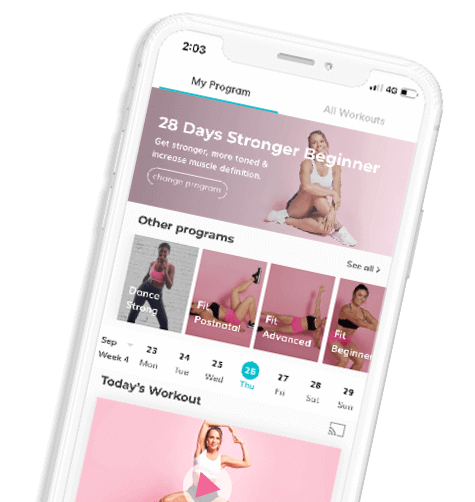 Jess has found a new excitement in using all the exercise workouts in the app.
She shares, "I have set up a small home gym and am planning to combine weight training with other strength and cardio from the app"
"A recent favourite of mine has been the yoga…wow did I feel it the next day, it was great"

Jessica's Tips for success
Don't overthink it. Life is stressful and crazy at the best of times, let alone at the moment. People often get overwhelmed by diet, exercise, meal prep, family fussiness so tackle one thing at a time.  Work on getting that perfected then move onto the next goal.

Remember this is a lifestyle,not a fad. You want to be able to maintain your healthy eating long term, by taking the time to focus on each element of your goals you can ensure that you have laid the correct foundations to succeed. 

Believe in yourself – one of my favourite sayings at the moment is 'you do you. I use it as an empowering tool. You are in control of what you do. You can achieve whatever you set out to, there are going to be choices, roadblocks and maybe sometimes you need to re-evaluate. But you can get there in the end, you just have to believe you can. Every journey is unique and yours will not be the same as mine, but if you believe you can make the change you will. 
Jess's Tips for mums who feel like giving up
Jess says "Reach out! Ask your fellow mums in The Healthy Mummy community for support. It's ok to fall off the wagon, but you haven't failed, you never fail. You may falter but to fail is to not learn anything from your experience. Refocus, reset your goals and recommence."
"The encouragement, advice and motivation that The Healthy Mummy community has given me has been amazing. Most of that has been from me lurking in the background and just reading. You don't have to be vocal to be inspired and learn."
Congratulations Jess from all of us at The Healthy Mummy!
Read more about why Mums are loving the Platinum Membership – here!
Join Jess on the 28 Day Weight Loss Challenge!
Think of the 28 Day Weight Loss Challenge as the best value personal trainer, dietitian, meal planner, chef and motivational coach that you have access to every day – without the high cost and all created JUST FOR MUMS.
Every month is DIFFERENT with over 100 NEW recipes added each month. EVERY MONTH you receive NEW 28 Days of FAMILY FRIENDLY customisable meal plans, daily exercise plans with videos and daily support. It's also breastfeeding friendly.
Our exercise routines are time efficient and effective and have been designed to burn maximum fat in minimum time and include long play DVD style workouts.
For all the details click here.