Hollywood actress Tammin Sursok (otherwise known as Jenna Marshall from the hit television series Pretty Little Liars) has penned a powerful essay about the day she was diagnosed with postpartum anxiety and how she has had to rebuild herself "inch by inch".
The former Home and Away actress and her husband Sean McEwen welcomed their daughter Phoenix into the world in October 2013, and Tammin reveals soon afterwards she was diagnosed with postpartum anxiety.
The 33-year-old star says she wants to use her celebrity-status to shed light on anxiety and postpartum disorders in an attempt "break the stigma" surrounding mental health issues.
Tammin recently took to Instagram to encourage mums, family and friends to read her essay about suffering with postpartum anxiety.
She wrote, "My essay I wrote on news.com is out today, this one is very personal. I hope you can read and share with anyone struggling."
In the essay, Tammin opens up about how she felt when she was diagnosed.
"So here I was. Diagnosed. Sitting in the doctor's room, instead of celebrating my magnificent newborn and the rebirth of myself as a mother," she began.
"Now what? After six months of trying to figure out what was 'wrong' with me, trying to boil it down to 'just hormones' and 'just sleep deprivation' and 'just life adjustments', I was officially branded by two words."
The honest star continued: "As I arrived home I remember staring at the medication in the palm of my hands and it triggering a complete panic attack. I lost my balance, as the room started to spin, with the almost cartoon like voices yelling "failure, faulty, imperfect, let down."
The inspiring and brave mum said the next three years were followed by 'healing'.
"Through meditation, yoga, therapy, mindfulness, prayer, nutrition and reading and connecting with others who had been through the same experience, I somehow slowly, inch by inch, rebuilt myself," she wrote.
Pregnancy and motherhood can be an exciting and beautiful experience, as well as a difficult one.
Tammin reiterates this by writing, "Nothing can prepare you for being a mother. The first time you get to witness your child, you feel like they have walked beside you your whole life.
"They were a part of your dreams, part of your memories, a constant piece of you. The love is debilitating. They are demanding, and thought-stoking and awe-inspiring. They aggressively erase parts of you that will forever be lost, and draw, with reckless abandon, colourful new ones."
You can read Tammin's honest essay here. 
But the famous mum says she was concerned how the media would take her honest essay.
Tammin wrote, "We live in a world where people who speak up are commonly attacked…before people read the whole story."
However, she added, "As mothers, women, parents and caregivers, we need to break the stigma. … We need to speak up about our tales of sadness and hope and joy. We are no lesser because of it and only through heartache comes true resilience."
Here at Healthy Mummy H.Q we think Tammin's essay is refreshing, honest and will no doubt encourage other mums who are struggling with their mental health to seek the help they so deserve.
No mum (EVER) should fear asking for or seeking help. Asking for help is NOT a sign of weakness, nor is it a sign of defeat. Pregnancy and motherhood can be a hard time. There is just so much change happening including changes to your body and to your lifestyle. And it's OKAY to seek (and need) support to get through these more difficult times.
As mums, we need to remind one another of this!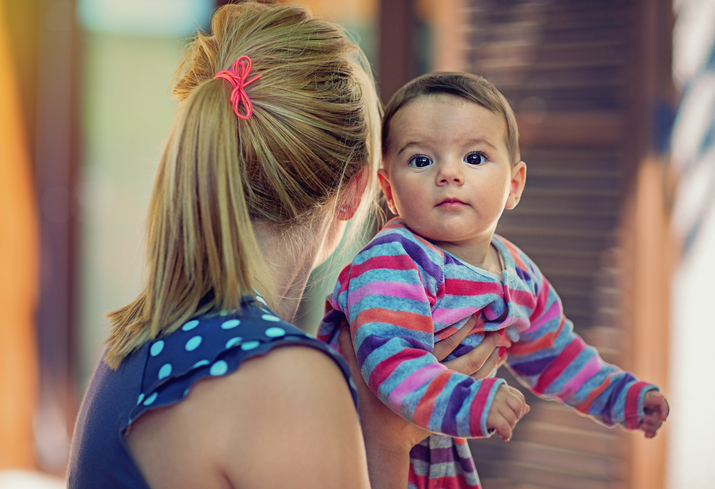 Ali Pickles, Registered Midwife from The Healthy Mummy Pregnancy team, has previously written a blog aimed at helping mums to better understand postnatal depression and what to look for and how to seek help and support if you need it. 
If you feel as though you may be struggling with a postnatal disorder, seek help from your GP or you can contact Lifeline 13 11 14, Perinatal Anxiety and Depression Australia [PANDA] 1300 726 306 or Beyond Blue 1300 22 46 36.