The Random Act Of Christmas Kindness That Will Bring Tears To Your Eyes
This is the story of a gentleman, a baby girl and Christmas kindness proving it's so much better to give, than to receive.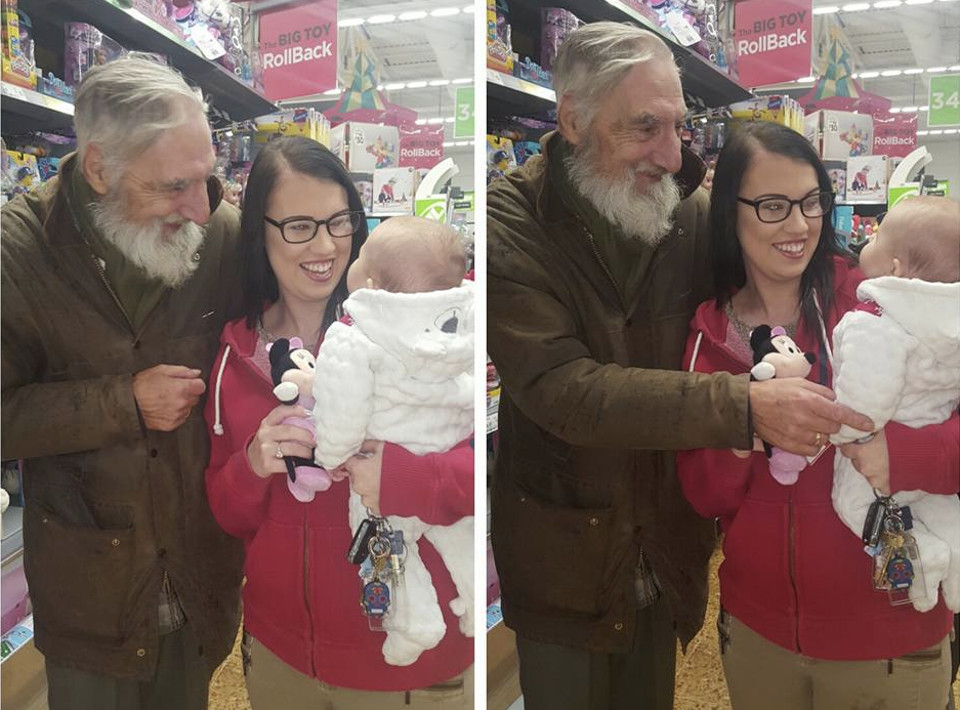 It's that time of year, when we're flat out busy – planning, shopping, organising, and looking forward to some quality time with our loved ones. As heartbreaking as it is to think about, there are so many people who dread this time of year, because they've lost someone close who will no longer take their place at the Christmas lunch table.
Elderly man strikes up a conversation…
Abigail Crewe was out shopping earlier this week when her four-month-old daughter caught the eye of an elderly gentleman. She explains, "We smiled and made polite conversation. We walked further down the Christmas gifts where he was stood and held out his hand with some money and pointed to the Disney teddies and insisted he bought one for her."
Abigail was taken aback by his generous offer, and declined. Until he explained why he wanted to buy her a Disney toy.
"He lost his wife 18 months prior and she loved Mickey Mouse. He went onto say he has no family of his own and all he wanted to do was buy a Christmas gift for somebody."
Despite this beautiful man having lost the most important person in his world, he wanted nothing more than to feel the Christmas spirit, through giving.
It's a story that will continue to be told
"We let him buy a Minnie Mouse for her," explains Abigail. "My heart is well and truly full of love today. This man made my day and it will be a Christmas story I will tell to my little girl every year when she asks what Christmas is all about."
It seems the supermarket is a great place for little ones to make elderly friends – check out the gorgeous story we featured on a four-year-old's unlikely friendship with a 74-year-old man.