URGENT RECALL: A popular portacot has been recalled due to risk of entrapment
ATTENTION PARENTS: If you own this portacot, you should stop using immediately.
Popular Big W Dymples Portacots has issued their customers with a recall to stop using this product due to a number of safety defects.
Here is all the information you need to know.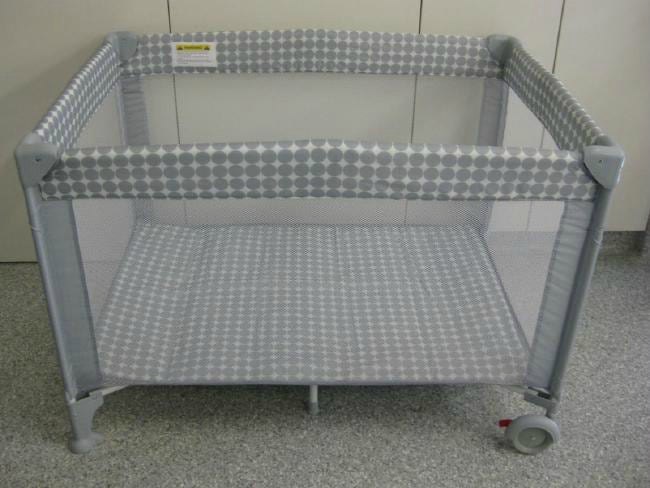 Portacot recall
The product has been sold nationwide in Big W from 11 December 2014 – 24 May 2018.
The ACCC reports the hazards as, "a risk of limb entrapment in the folding mechanism; a risk of finger entrapment in the mesh fabric and risk of injury if the cot tips over."
What are the defects?
top rail folding mechanism may fail and cause an entrapment hazard
openings in the mesh fabric walls are larger than allowable under the Australian Standard
frame may buckle and the cot may become unstable when subjected to a horizontal force
warning label is incorrectly located.
Big W says for customers to "stop using the product immediately and return it to any BIG W store for a full refund."
For further information, contact Customer Service on 1300 244 999.