'She Has Healed Me' – Little Girl and Elderly Man's Friendship Will Melt Your Heart
Children don't come with filters. And they often choose the most inconvenient times to say what's on their minds. Thus when Tara Wood's four-year-old daughter, Norah, decided to approach an elderly gentlemen in the supermarket, she, like most mums in this situation, was a bit apprehensive and slightly mortified.
However, four-year-old Norah Wood's impulsive decision to chat to the "old man" marked the beginning of an incredible friendship that has changed the life of a grieving widow for the better.
If the movie UP left you a blubbering mess, then you may want to grab the tissues before reading this.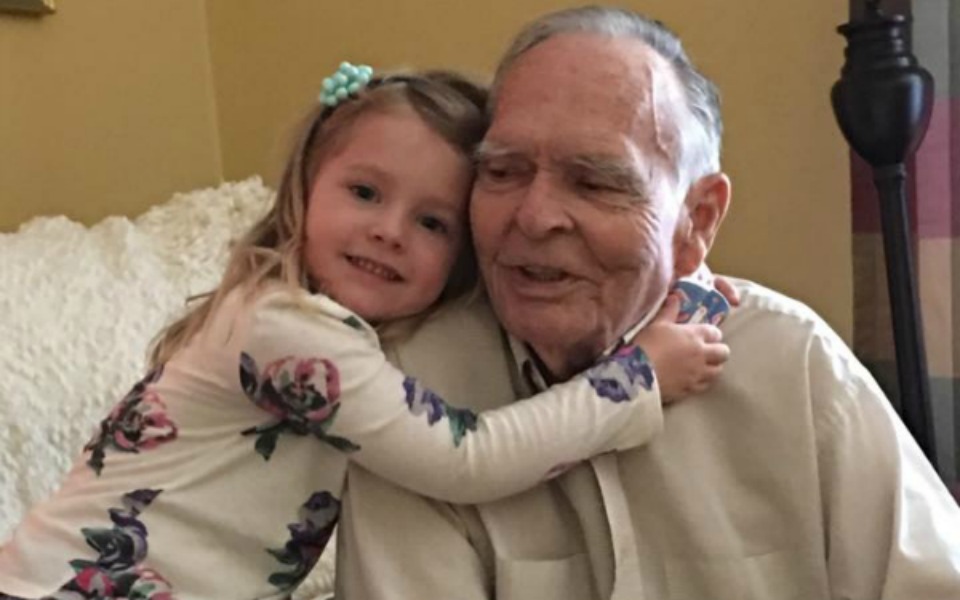 An Unlikely Friendship in Aisle 5
Norah may only be four years old but she has already figured out just how powerful one simple act of kindness can be. When the little girl was out shopping for cupcakes with her mother last month, she bumped into an older gentlemen. In true four-year-old fashion, she announced, "Hi old person! It's my birfday today!"
Norah's mum, Tara, was completely embarrassed at her daughter's abruptness but before she could apologise, the old man's stony-faced expression softened and he replied, "Well hello little lady! And how old are you today?"
The two exchanged a few words before Norah requested a photo with her new friend, Mr Dan. The pair got together and smiled, their eyes twinkling in the middle of the grocery store as other shoppers looked on.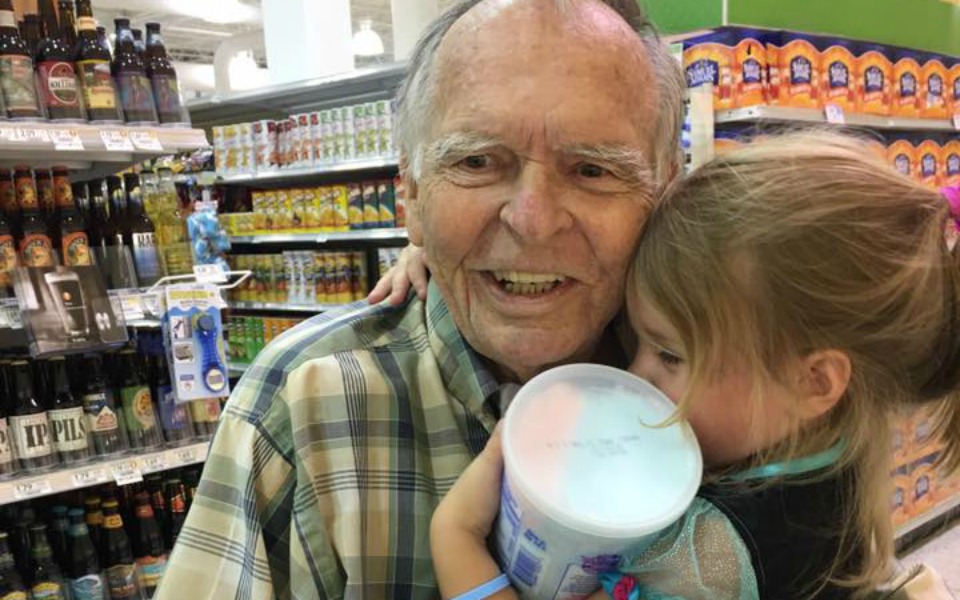 As Tara snapped the photos, she held back the tears and wondered how someone so little could have such an incredible sense of empathy.
Norah and Tara said goodbye and thanked Mr Dan. The gentleman leaned over and said, "No, thank YOU. This has been the best day I've had in a long time. You've made me so happy, Miss Norah."
The Power of Social Media
Tara shared her story and the photos on Facebook and was soon sent a message by a woman who recognised Mr Dan. The woman explained how Mr Dan's wife, Mary, had passed away earlier that year, how he had been having a hard time coming to terms with the loss and how Norah's choice to befriend him would have meant the world to him.
Tara and Norah made the decision to call Mr Dan and he agreed to a play date. The pair arrived at Mr Dan's tidy home and immediately noticed he had gotten a haircut. He had set out a child's table, blank paper, and crayons for Norah.
They shared chicken nuggets for lunch and, as Norah drew pictures for her new friend's fridge, the pair chatted away.
"Seventy-eight years separate these two people," Tara writes to TODAY. "But, somehow, their hearts and souls seem to recognise each other from long ago."
"Sometimes talking to strangers can lead to beautiful new beginnings."
Norah and Tara visit Mr Dan often and their friendship continues to grow. As Tara shares photos of Norah and Mr Dan on her Facebook page, it's clear to see how much the pair mean to one another.
The mother admits that her kind-hearted little girl constantly asks about Mr Dan. "She worries about him. She wonders if he's lonely, or cold, or has cheese for his sandwiches. She wants him to be okay. She wants him to feel loved."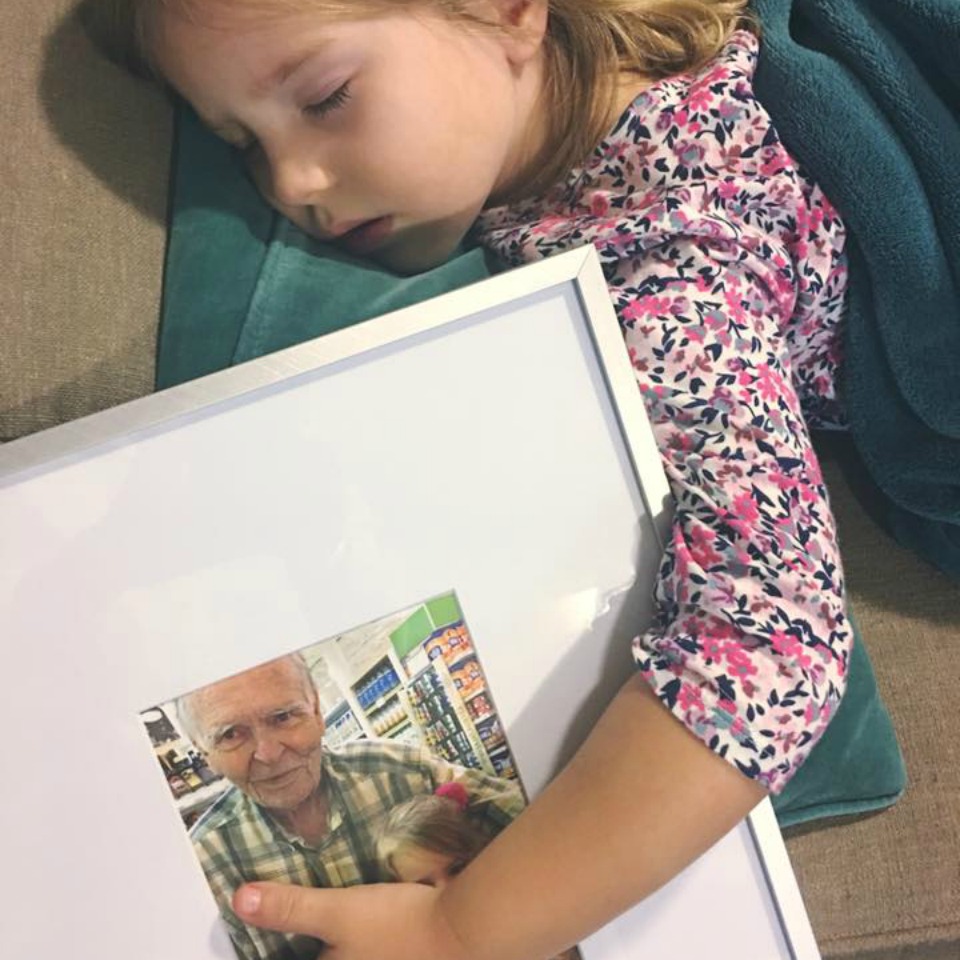 And Mr Dan thinks about Norah too. "At a time when I am trying to question GOD with, "Why me", he sends Norah and says, "Shut up and listen", he writes in a Facebook post.
He admitted that he had been having trouble coming to terms with life without his wife and that he hadn't had an uninterrupted night's sleep since she died.
Since meeting Norah he has slept soundly every night.
"Norah has healed me."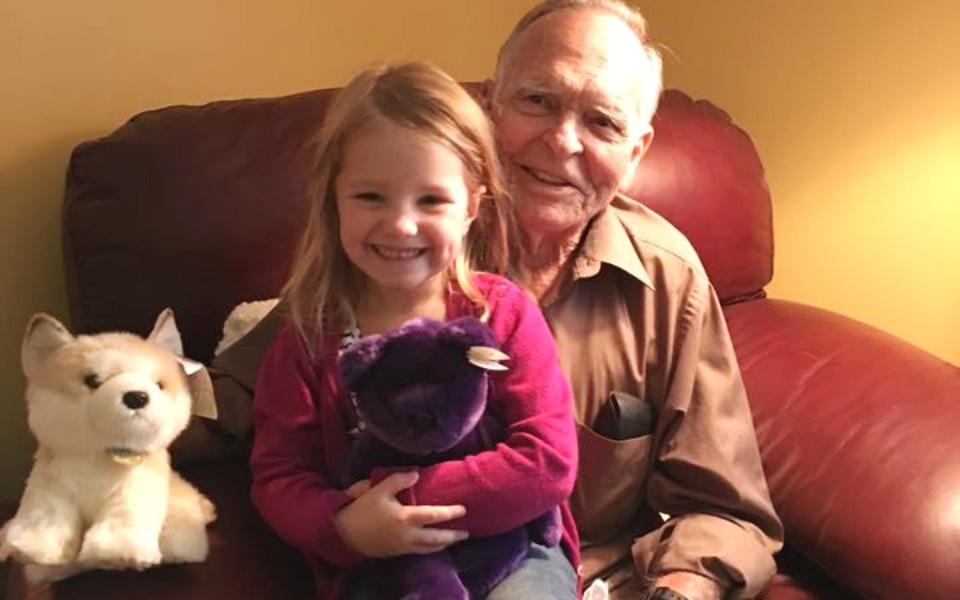 Stories like this are normally reserved for movie plots. But our society could use a lot more narratives like this. We could use a lot more Norahs, a lot more Mr Dans and a lot more mothers like Tara, who has captured our hearts by sharing this incredible tale of friendship and kindness.
You can follow Mr Dan and Norah's adventures on Tara's Facebook page.