The struggles of breastfeeding with a tongue-tied baby
In Australia, tongue-tie occurs in 4-11 per cent of newborns. A tongue-tie occurs when the thin piece of skin under the baby's tongue restricts the movement of the tongue.
Unfortunately, when a baby has a tongue-tie breastfeeding can become an enormous challenge. Something mum-of-two Stephanie knows all to well.
This is Stephanie's story.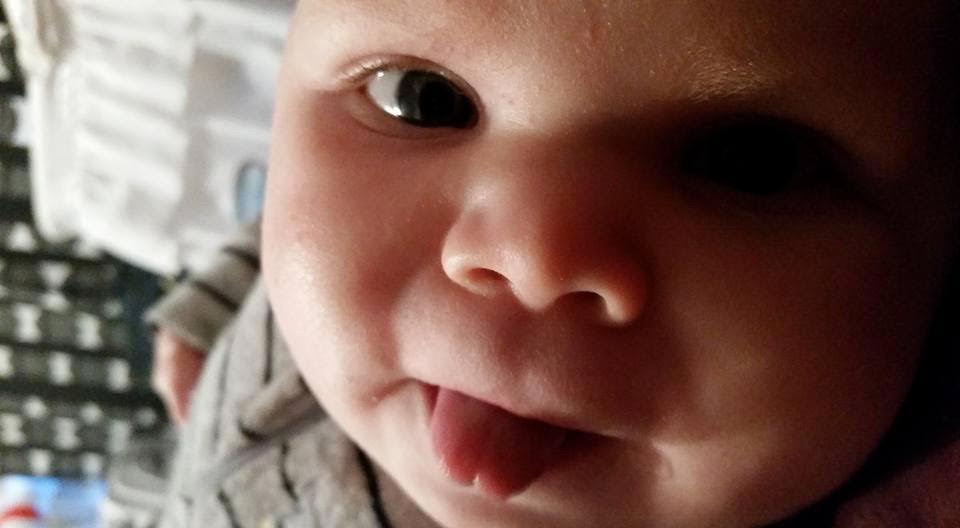 The struggles of breastfeeding with a tongue-tie baby
"My first born son was born with a tongue-tie. While in hospital we struggled to breastfeed. It was painful, messy and stressful," Stephanie says.
The new mum tried to tell the midwives of her breastfeeding difficulties, but they were convinced her bub's latch was fine. They told her to just be patient and keep trying.
So, Stephanie did just that.
After a couple more days, Stephanie's breastfeeding dramas only continued. At one week old, her baby boy was diagnosed with a tongue and top lip tie by a local paediatrician.
"I was glad to have a reason why I was experiencing all these difficulties. The problem I had was that I knew what a tie was but that's about it. I didn't know enough."
Lack of information and support
Stephanie says the lack of support and information tarnished her first breastfeeding experience.
"I just couldn't push through the pain. I had no idea where to get more help on getting his tie fixed. Or even, just help in general."
Stephanie was able to successfully express feed. She did this for six weeks before switching to formula.
Baby number two
When Stephanie welcomed baby number two, Liam, she noticed he too showed signs of having a tongue-tie.
"My second bub, Liam, was also tongue-tied. He showed all the signs and so did I. My nipples were a mess!"
Stephanie said her sleep was next to non-existent. Not only did she suspect her baby had a tongue-tie, he also suffered from horrible reflux and would scream all of the time. The only plus was that with Liam, Stephanie felt a little more prepared as to what to do.
Stephanie adds, "With Liam I was much more prepared as I had found a list of providers who have extensive knowledge in correction of ties."
Stephanie says the Australian Breastfeeding Association's website was incredibly useful. As was the Healthy Mummy's New Mum Facebook Support Group – which enabled her to connect with other mums who had dealt with similar things.
"I've received a ton of help from all the amazing ladies in the group." Stephanie says of the Healthy Mummy Support Group.
Stephanie says she was determined to breastfeed after all of the issues she had with her first. She was eager to do everything in her power to ensure the mother-son duo had the best possible chance at success.
Liam's tongue-tie was officially diagnosed and treated at 10 weeks old.
"The difference from having his tie cut to before was instant and vastly improved over the space of two weeks. I have now successfully breastfed my second bub for 6 months and hope to continue on for much longer!"
While waiting for her son's tie to be revised, the mum-of-two says she had the Healthy Mummy Milk Boosting eBook on hand.
"I had an over supply of milk for the first 6 weeks of feeding Liam. But afterwards I did have some supply concerns while waiting for his tie to be revised. I knew about the Healthy Mummy Milk Supply Boosting eBook and used the recipes in it when I was worried about low supply."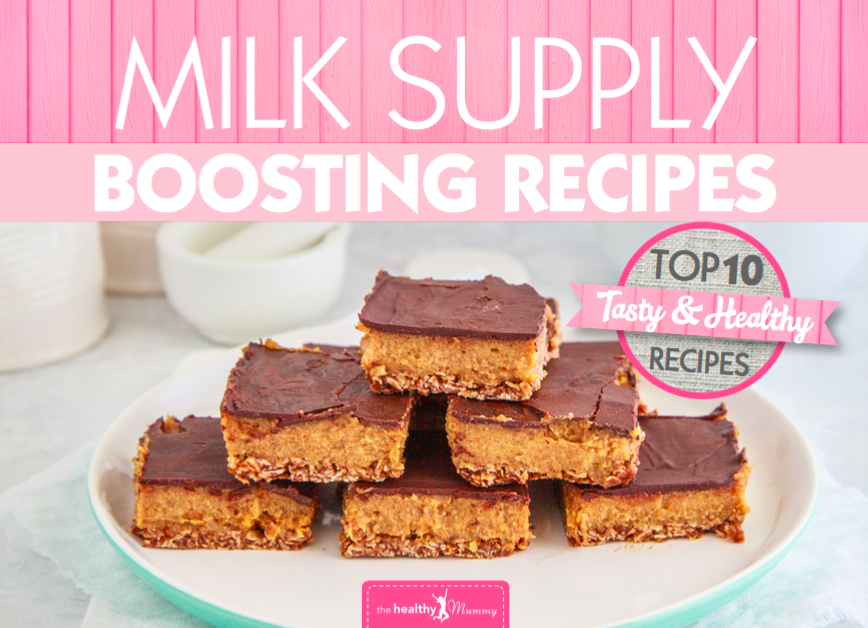 You can check out our Healthy Mummy Milk Supply Boosting eBook and other cookbooks here.
If you want to breastfeed – keep informed
From Stephanie's experience, she has come to the conclusion that if you really want to continue to breastfeed your baby, you can. But not without right support and information.
"The point of my message: before giving up on breastfeeding or express feeding completely, check out all your options. I know with my first there are so many things I wish I knew. Things that I now know. I regret not being informed more. 
"It has taken me a while to realise there is no such thing as a dumb question"
Tongue tie characteristics
Stephanie says, "Tongue-ties can be severely detrimental to a breastfeeding relationship as it is often an undiagnosed problem. As a result, it can cause a lot of issues for both mum and baby."
Stephanie is now using her experience to empower other mums who think their bubs have tongue-ties to seek immediate medical help and to do their research.
From Stephanie's journey, below are some of the tongue-tie signs and symptoms her children showed:
Nipple pain and damage. If it hurts to feed something is not right!
The nipple looks flattened after breastfeeding
The baby keeps losing suction while feeding
The baby makes a clicking sound when feeding
Baby fails to gain weight well or loses weight
Baby has reflux/gassiness
Difficulty latching or coming off the breast
Milk spilling from sides of the mouth while feeding
Excessive drooling
Heart shaped tongue
The boys today
Liam is now six month old, healthy, happy and can poke his little tongue out. Older brother Logan is also doing well. His tongue movement has also improved following his own tongue-tie revision.
Stephanie says, "Logan has great movement in his tongue as well after his revision. However, his revision happened 6 months too late to save our breastfeeding relationship – but – it was early enough for him to learn how to use his tongue properly to avoid other things such as lisps and eating issues."
Information servies
If you feel your bub has a tongue-tie and or is suffering from any of the above signs and symptoms – it's best to chat with your healthcare practitioner and don't forget to ask your doctor for a list of support services.
In the meantime, if your are seeking more information on newborn tongue-tie we suggest checking out the Australian Breastfeeding Association's archives. You can also read this story about another mum in our Healthy Mummy community, Kasie, who opened up about her struggles to breastfeed her son due to the way his tongue and lip had formed.
Healthy Mummy Support
To connect with thousands of other new mums, be sure to join our Healthy Mummy New Mums Facebook Support Group.
Our private groups are a safe place for mums to reach out to one another to share tips, tricks and advice related to all things babies, post-baby weight loss and children's health.
Click here to join our New Mums Facebook Support Group.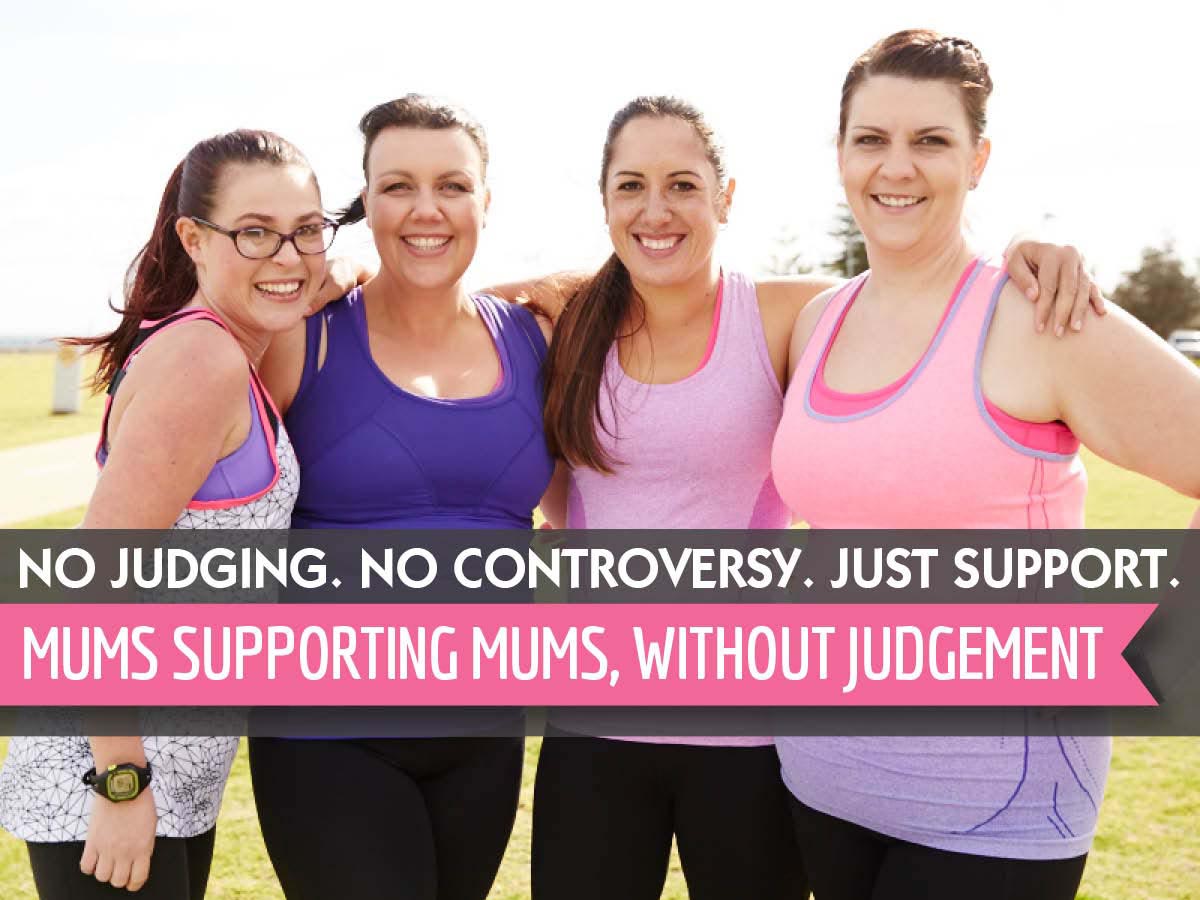 Click here to learn more about our other Facebook Support Groups.