Tragic Death Of Toddler In Esky A Safety Reminder For Parents This NYE
Some 16 festive seasons ago, a toddler lost her life. The little girl, just 20-months-old, crawled into an esky filled with leftover ice water from the afternoon and evening before. And as her parents slept, she drowned. It was her four-year-old brother who found his sister's lifeless body.
This is one of the hardest things to come to terms with and not one that any parent should have to go through. But it does offer a powerful reminder for all parents and party-goers – one that we should all be aware of as we prepare for tonight's festivities.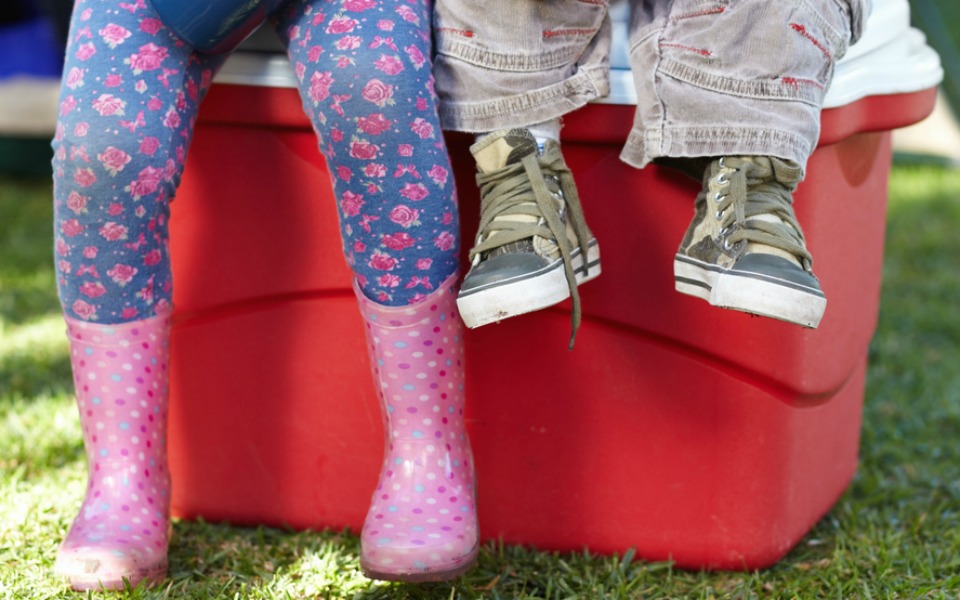 20-Month-Old Drowns in Leftover Esky Water
Writer OhCristii Millarr posted this tragic story on her Facebook page to remind everyone about the unexpected dangers that come with the party season.
Although it was posted a year ago, the message remains just as important today.
"15 Christmases; 15 Australia Days and 15 long hot summers ago, my colleague and I investigated the death of a baby girl who drowned in an Esky," OhCristii writes.
"The party had ended, Santa had left and all the grownups went to bed. She pulled herself up (not quite walking age) she reached in to the heavy water filled Esky, fell in and died there." 
The writer and former police officer shares this story not to dampen the spirits but to remind everyone that, with fun, comes responsibility and that tragedy can strike so quickly.
"As you stumble to bed this weekend; if the Esky is the last thing you see, pull the floating beer labels and the plug out or better still, flip it."
"Same with baby pools and anything capable of holding buckets of watery fun. Drowning is THAT silent, THAT easy and far more tragic than this long-winded post."
Safety Tips for New Year's Eve
If you are planning on celebrating with the kids tonight, then here are a few safety tips to keep in mind, whether you're heading out to watch the fireworks, having a backyard BBQ or spending the final day of 2016 off the beaten track.
If camping, ensure that all fires are put out before going to bed. Store all lighters, candles, batteries and other camping supplies well out of reach of young children.
Flip all Eskies, toddler pools or clam pools upside down to dump out the leftover water. Children can drown in just 3cm of water. 
Make sure you dispose of all glow sticks and sparklers responsibly. Always ensure you take hold of the sparkler after it has finished as the tip can burn a child.
Check that all pool gates and garage doors are locked before going to bed.
Pick up all empty (and half empty) bottles of alcohol. The last thing you need is your child getting up first and innocently finishing off mummy's leftover champagne.
Plan ahead with transportation. Do not take the risk and drive, even after one or two drinks. Honestly, it's just not worth it.
Dress your kids in bright colours if you are going to a public place where they could easily get lost. And never let them out of your sight, even for a second.
Many parents put a wristband on their children with their name and mobile number on it in case they get separated in the crowds.
Stay Safe Tonight!
2016 was filled with so many tragic losses for many families, from twin toddler drownings to an electrocution death of an infant.
Let's ensure that the start of 2017 is a safe, happy and healthy one for all families out there. Stay smart and safe tonight and Happy New Year from the Healthy Mummy team.
You can read more of OhCristii Millarr's story here.