Urgent recall: Listeria detected in this popular meat in South Australia
Attention!
South Australians, particularly pregnant women, the elderly and those with weakened immune systems, are advised not to consume this pre-packed sliced silverside.
On Thursday (11th), SA Health advised shoppers that pre-packaged silverside purchased from Drakes Supermarkets across the state had potentially been exposed to the listeria virus.
More details below.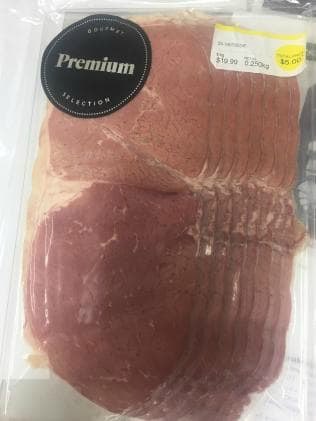 Listeria detected in silverside in SA
No one has reported symptoms of listeria, though South Australians are being urged not to buy or consume this product.
What is the product exactly?
The impacted product is sold under the name Drakes Premium Gourmet Selection silverside, and is available for sale at all Drakes supermarkets. The meat has a use-by date of October 15 and November 5.
What to do?
SA Health's Acting Executive Director of Public Health Services Chris Lease said, "following detection of listeria during routine testing, Drakes Supermarkets are working to remove any potentially affected product from supply today."
HEALTH ALERT: LISTERIA DETECTED IN SILVERSIDE. For more information, visit https://t.co/HIPmRCkwTp. pic.twitter.com/7grO7pdeG5

— SA Health (@SAHealth) October 11, 2018
What is listeria?
Listeria is a bacterium that can contaminate food, leading to listeriosis. While it is uncommon, it can be dangerous to vulnerable groups.
It's primarily transmitted by eating contaminated food, however the transmission can also happen in utero.
What are the symptoms?
For pregnant women, the symptoms will usually present as a mild flu-like illness, but some women will have no symptoms at all. Becoming infected during pregnancy can lead to miscarriage, stillbirth, preterm labour, and sepsis or meningitis in the baby.
In immunosuppressed patients, listeriosis will usually cause sepsis, meningitis and meningoencephalitis. Infections such as pneumonia, endocarditis and granulomatous lesions in the liver and other joints are also possible.
Healthy adults usually aren't affected but may experience mild to moderate flu-like symptoms and gastro.
For more information, visit http://www.sahealth.sa.gov.au/foodsafety .