Visual guide: this is how to tell if your newborn is hungry
Decoding a newborn's body language can be tricky – are they hungry, or tired? Are they beyond the point of being able to feed because they're so worked up? This handy visual guide will help you figure out just how hungry your little one is, and we also have some expert tips on interpreting your baby's feeding cues.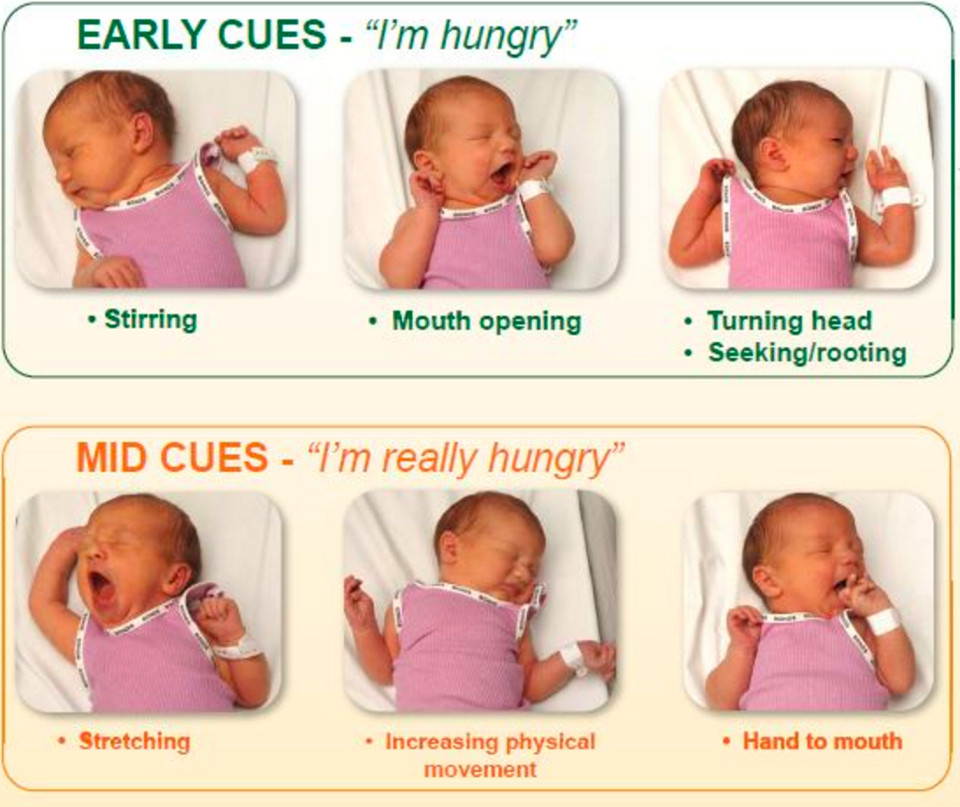 How to tell if your baby is hungry
This brilliant visual guide is a great way to work out if your baby is hungry, and just HOW hungry they are.
Developed by Women's and Newborn Services Royal Brisbane and Woman's Hospital, these are the movements and cries to look for.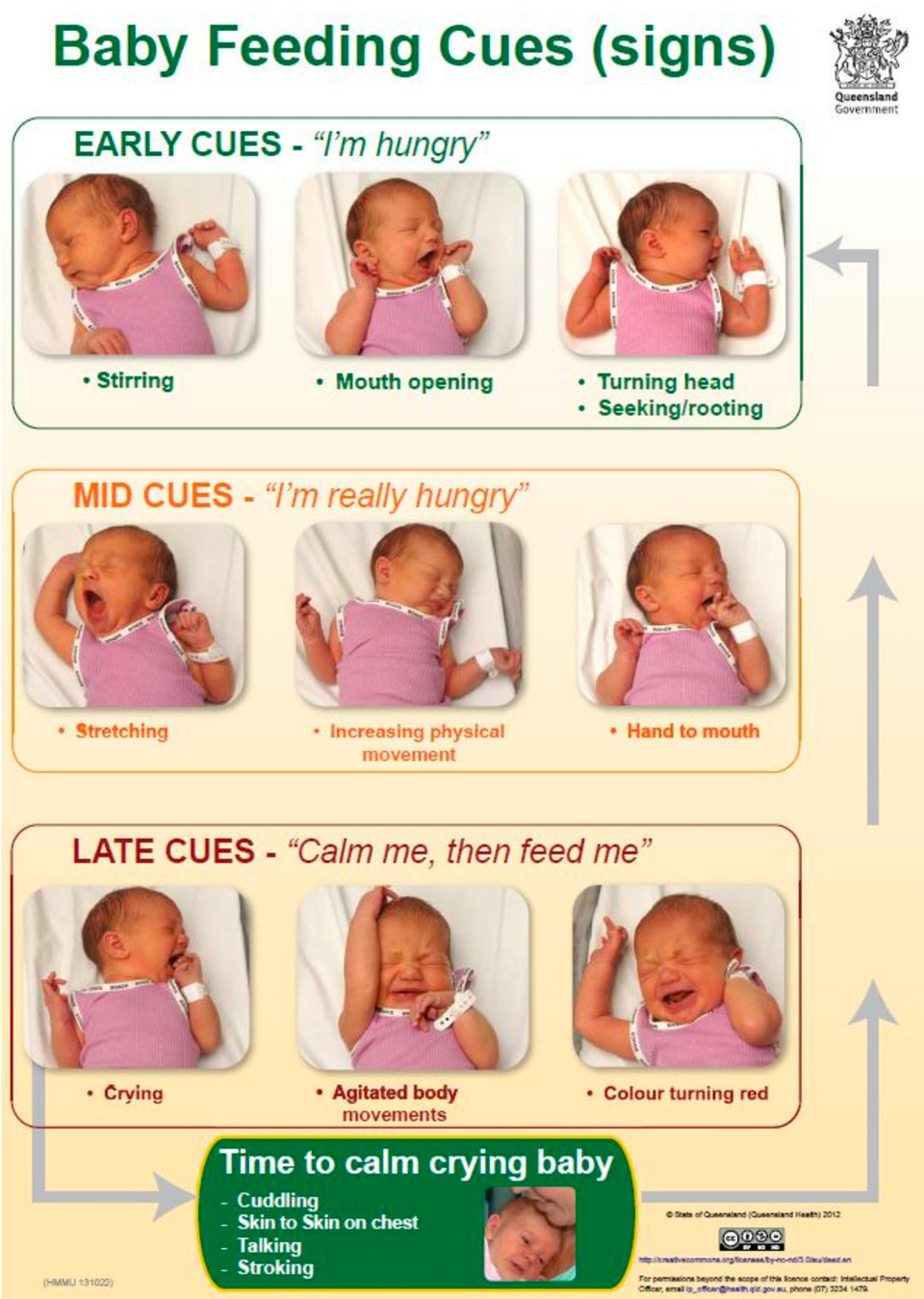 Early cues
The baby will stir, their mouth will open, and they will turn their head as they seek out food. These are pretty early signs, and if you get onto a feed soon you should avoid a full-scale meltdown.
Mid cues
This is when baby is starting to get really hungry. They will stretch, move more and put their hand to their mouth.
Late cues
If baby is crying, has agitated body movements and their face is turning red, they are very hungry and will need calming before they will be able to feed. A gentle cuddle, some skin to skin time, soft talking and stroking should be enough to diffuse the situation, and then feed.
Just how important are feeding cues?
International Board Certified Lactation Consultant and Australian Breastfeeding Association breastfeeding consultant Renee Kam says mums should make themselves familiar with feeding cues.
"Things like when they're sticking their tongue in and out, they're turning their head from side to side, their mouth's open, they're wriggling, they're making squeaky sorts of noises. And we encourage mums to respond to those cues by feeding their baby," Renee told The Healthy Mummy.
"With breastfeeding, it works on supply equals need basis, so if we respond to our babies when they're showing feeding cues then our breasts will make the amount of milk that our babies need."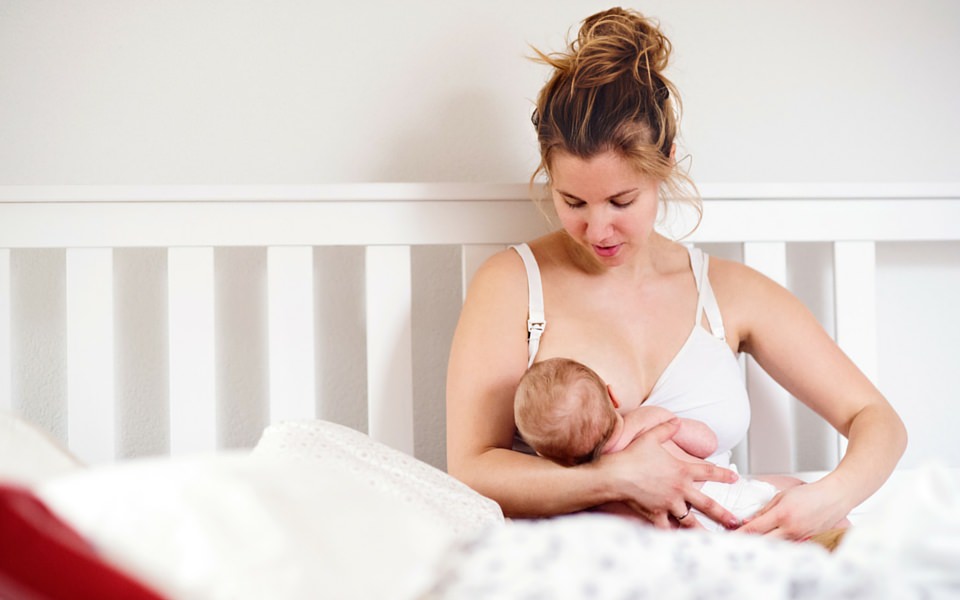 Renee says when it comes to breastfeeding, look for your baby's feeding cues rather than watching the clock.
"Some feeds they'll take more breast milk than others. Some breastfeeds will be longer or shorter than others and that's all quite normal. And the length of time between feeds typically varies," she explains.
"As babies get older they do tend to feed less often and tend to be more efficient, so don't take as long to feed."
Renee says knowing the difference between tired signs and feeding cues is also really important.
"When a baby's tired their body tends to be a bit more tense, their movements tend to be more jerky. More obviously they'll yawn and then start to grizzle and cry and the crying gets louder and louder the more tired they get."
Did you know that The Healthy Mummy Smoothie is breastfeeding friendly?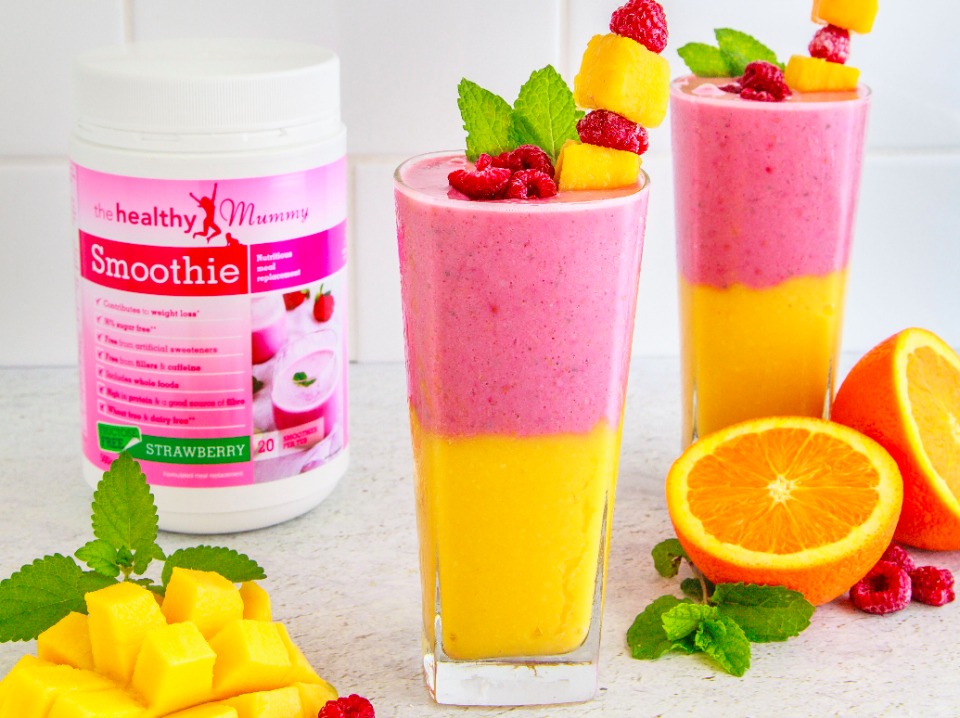 As we all know, being a mum can be exhausting which can leave us too tired to eat the right foods and get the right nutrition in our diets. This is where The Healthy Mummy Smoothie can help.
The Healthy Mummy smoothie has been created to help mums benefit from a wide range of nutrients which can also help support your healthy eating plan and exercise routine if you are trying to lose weight.
The Healthy Mummy Smoothie range has been formulated by leading nutritionists, dieticians and with the input from the Monash University.  
It offers an excellent source of essential vitamins, minerals, nutrients and important antioxidants.  It is free from any weight loss accelerants, caffeine, contains no wheat ingredients, no fructose, is 96% sugar free and is dairy free. It is also a non Genetically Modified product and is breastfeeding friendly.