Weight loss Mum of the Year: Jenni Wright has lost 35 kgs and has a new found love for herself
Jenni Wright has overcome many obstacles in her life. After leaving a domestic violence relationship of 18 years, Jenni was depressed overweight and so unhappy. She had forgotten who she was.
This is when she stumbled upon The Healthy Mummy 28 Day Weight Loss Challenge through Facebook and hasn't look back.
Through the support of The Healthy Mummy Community and how good she felt being on The Healthy Mummy, Jenni found the courage, strength and self-determination to carry on.
"I would never have got through this if I had been the person I was before The Healthy Mummy," she says.
Jenni has lost weight on her journey but has gained so much more which is why she has been chosen as one of The Healthy Mummy Weight Loss Mums of the Year for 2018.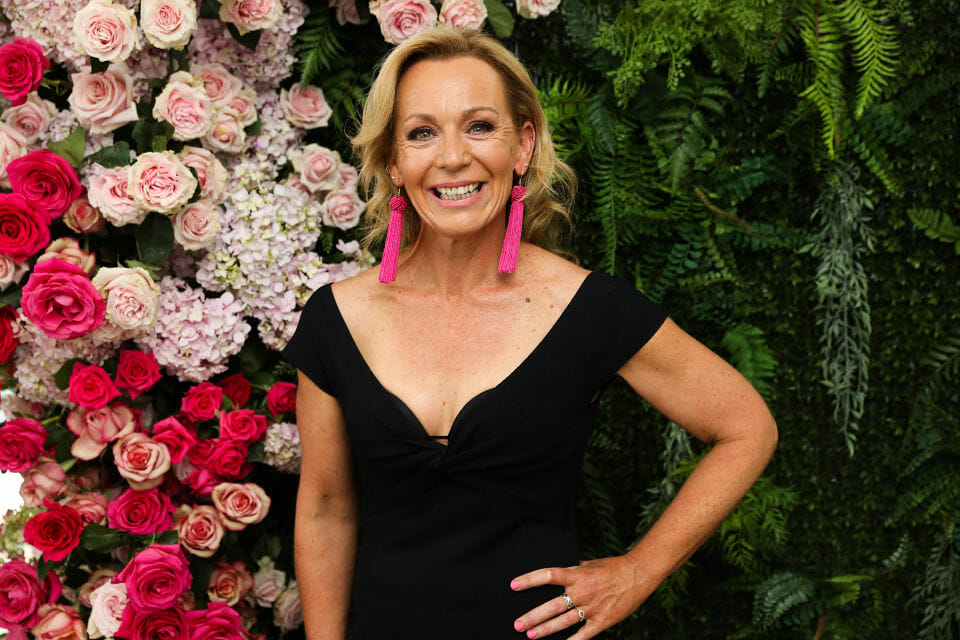 Jenni's weight loss story
After leaving a domestic violence relationship that she was in for 18 years, Jenni was very unhappy and very overweight – she had forgotten who she was. Despite going through a really difficult time, the mum of two teenagers turned her life around thanks to the number of women inspiring women in The Healthy Mummy Community.
Some years after she left her abusive relationship, she came across The Healthy Mummy on Facebook.
"A couple of years later, I stumbled across the amazing Healthy Mummy Rae Willingham on Facebook! This beautiful soul gave me that glimpse of hope I needed that I could lose this weight. So I bit the bullet and started the smoothies and exercise. She made me believe, gave me the kick up the butt I needed at times and the support on my journey! I got happy and strong again just when I needed it most in my life."
"My ex partner, my boys' father, took his own life. I had no other choice but to be strong for my children. I would never have got through this if I had been the person I was before The Healthy Mummy."
"I've lost 35 kgs on my Healthy Mummy journey and I really cannot thank you all enough. It really has changed my life."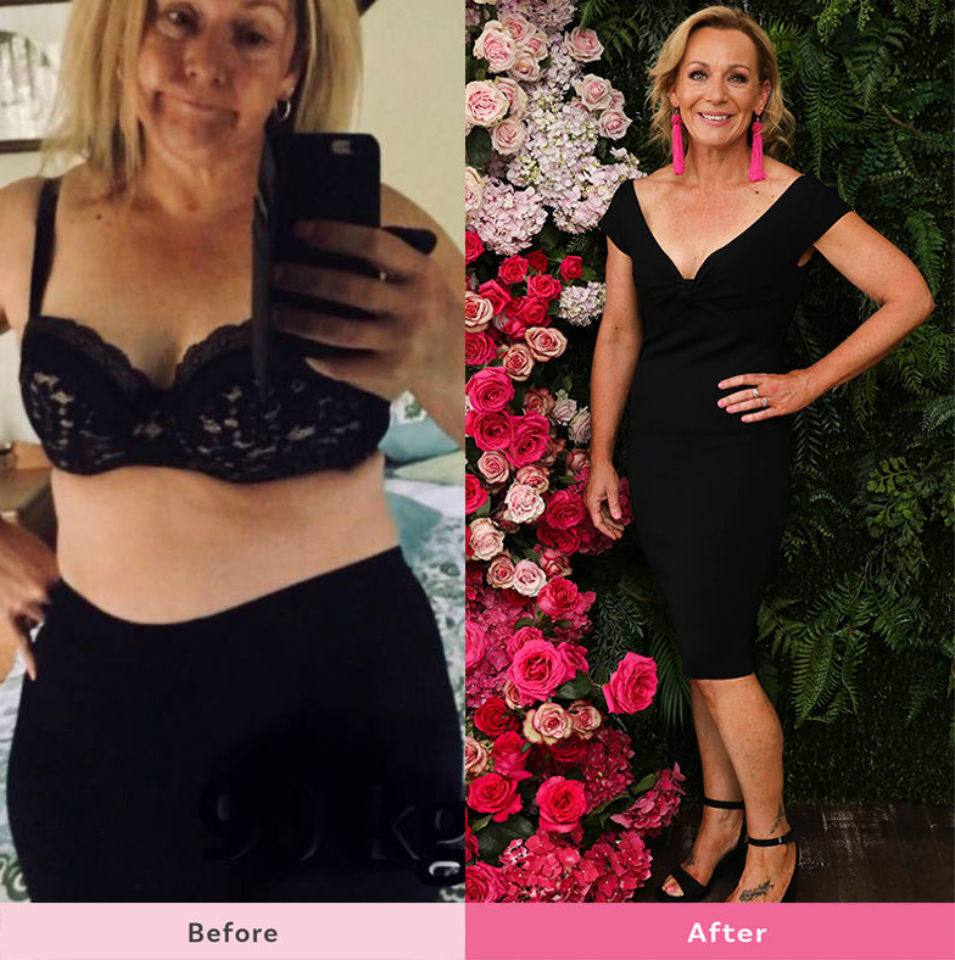 Women supporting women
When Jenni's ex partner took his own life, Jenni felt like giving up she says, "I felt like throwing in the towel and giving up, but I'd gotten so far already and didn't want to."
She started believing in herself again and says, "I'd forgotten how to do that, I kept busy with the gym as this would pick me up when I felt down and I really learnt that eating properly and exercise really is the best medicine."
Jenni says The Healthy Mummy has really helped her get stronger physically and mentally, and it's kept her head above water in very difficult times.
"Seeing real mums like myself made me believe I could do it too, I have now dropped from a size 20/22 to a 10," Jenni said.
She's also sped past her goal weight she had set which was 73kg, and now wants to maintain it at 65kg.
Jenni maintains her weight by drinking her favourite Healthy Mummy Smoothie flavour vanilla and adds banana and lots of baby spinach and ice.
Support is where change begins
Getting support from your family and/or other mums is a great way to keep on track and stay motivated!
"All the support, love and encouragement from all The Healthy Mummy pages, teams, groups and mums is just amazing, overwhelming actually and you really don't see a lot of this, women empowering other women, it's just the best, this empowerment kept me going," says Jenni.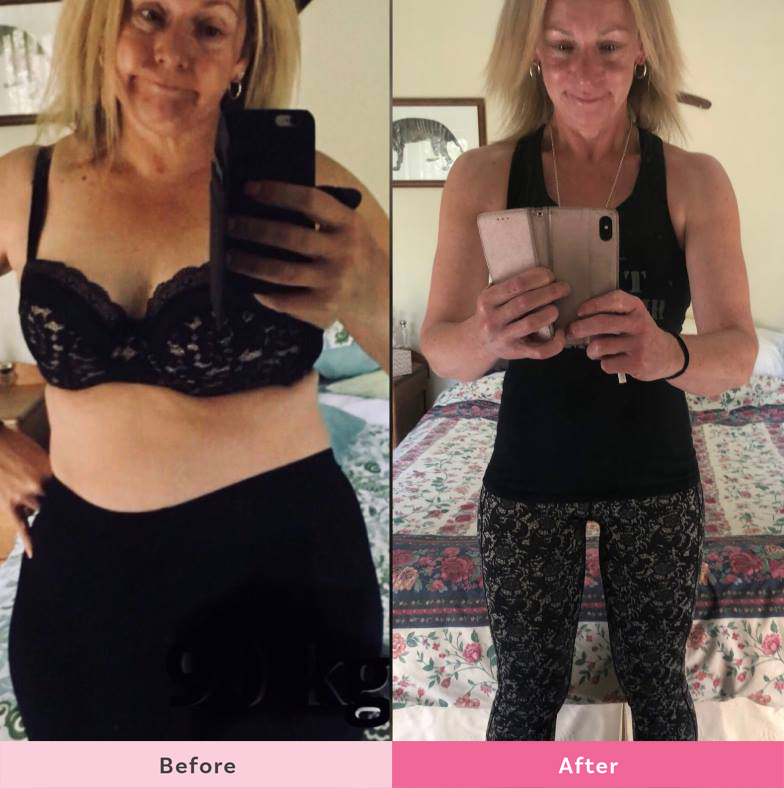 Learning to love herself again
Jenni is learning to love herself and isn't taking other peoples negativity to heart. She knows how far she has come and loves her body because of the work she has put to get here.
Living and loving life again is Jenni's biggest achievement, because for years she had lost that before she started this journey.
"Physically and mentally, I am in the best shape of my life and feel ready to take on the world," Jenni shares. Jenni's boys are also now eating healthy and keeping active right along side her.
"I was so tired of hating my own body so I made the decision to give The Healthy Mummy a go. Best decision I've ever made."
"My body is far from perfect but perfect for me and I'm happy again. Someone made a passing comment about how much weight l had lost, that I'm too skinny now and have man arms.  No, I'm healthy and strong now!"
"If you were to stop me and ask me my reasons, I would happily tell you that I spent a large amount of time in my life hating myself, in unhealthy relationships in many aspects of life including with food."
"I look at my body now like I owe it, I need to keep it healthy! I put it through absolute hell and it still never gave up on me. I realised that I wanted it to be healthy and strong again!"
"People get fake boobs, nose jobs etc and I have no issues with that in the slightest. YOU choose what you want to do with your life and what makes you happy. I believe in being happy and kind to others, I believe in strength, I believe in being healthy and I believe in being the best version of me."
"You can be whatever you want in life. If you are willing to work hard and have a positive attitude you can achieve anything, amazing things can happen!" 
"So if I choose to eat healthy and keep fit I don't really see the issue (but people still do). My body is a symbol of my strength and I won't compromise on that ever"
"Don't like it… tough!' she says.
"Thank you The Healthy Mummy you've changed my life for the better. A celebration of ourselves."
Jenni bought her first bikini ever. "Never in my wildest dreams did I think I'd come this far and gain this type of confidence but with The Healthy Mummy, dreams can come true."
"35 kgs lost with The Healthy Mummy and geez, the gains certainly outweigh that!"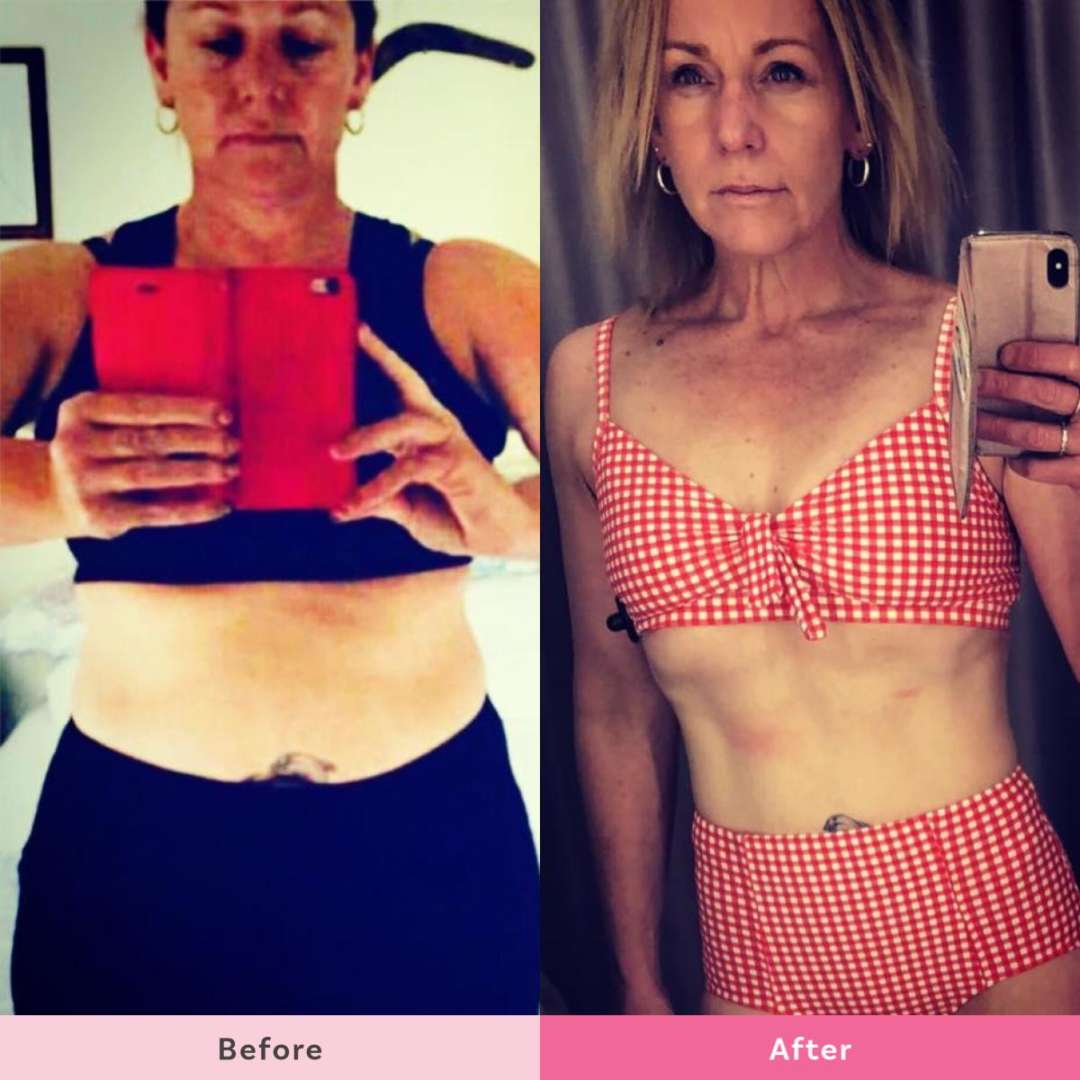 Jenni's biggest weight loss tip
She encourages mums to never give up on themselves or their weight loss journey and says, "The Healthy Mummy is life changing. When life gets tough, remember, so are YOU!"
Jenni's biggest tip is even if you've had a bad day or week, food wise, dust yourself off as tomorrow is another day.
"I fell off the wagon a few times but it's about picking yourself up again and getting right back on it!" Jenni explains.
It's a new day and it's never too late to start, as Jenni has proven. Join the 28 Day Weight Loss Challenge and claim your life back!
"Strong and confident, loving life again!"
"Believe you can do anything ladies because you really can. Trust the process, believe in yourself that little bit more, be patient and most importantly never give up! Amazing this can happen."
Been inspired by Jenni's amazing results? Take part in the affordable, realistic and easy-to-follow Mums-only Challenge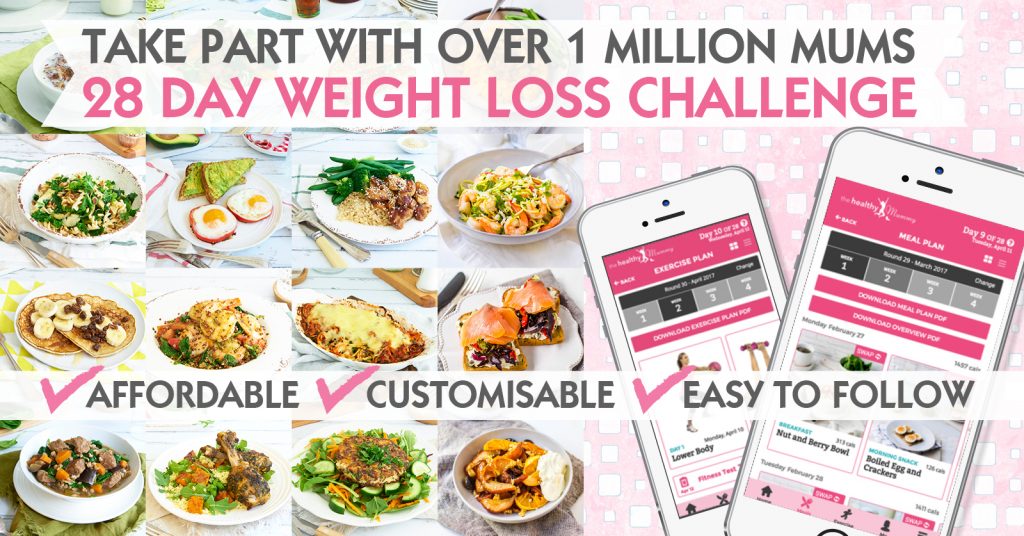 Think of the 28 Day Weight Loss Challenge as the best value personal trainer, dietitian, meal planner, chef and motivational coach with DAILY support – that you have access to every day – without the high cost and all created JUST FOR MUMS.
Each month is DIFFERENT on the 28 Day Weight Loss Challenge. EVERY MONTH you receive NEW 28 Days of FAMILY FRIENDLY customisable meal plans, daily exercise plans with videos and daily support. It's also breastfeeding friendly.
The 28 Day Weight Loss Challenge has been able to help thousands of mums lose more than three million kilograms (combined).