10 High Fibre Snacks For Pregnancy
Following a healthy pregnancy eating plan is a great way to ensure you're getting the extra nutrients you need from what you eat. Fibre is one of the nutrients that is important before, during and after pregnancy.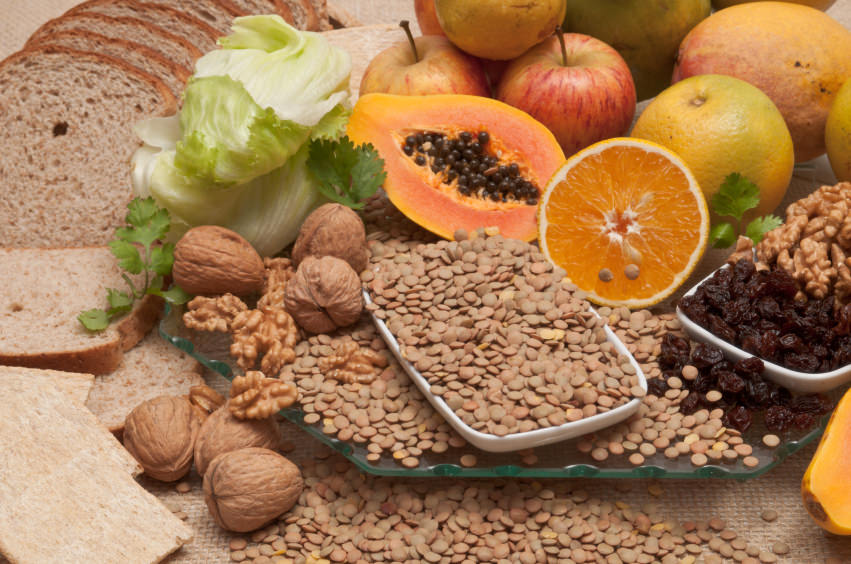 The recommended intake of fibre increases from 25g a day to 28g a day when pregnant, and increases even more to 30g a day whilst breastfeeding. Fibre helps our bowels function smoothly, and will help prevent and alleviate haemorrhoids (a common condition when pregnant). Fibre ensures our nutrients are absorbed effectively, and will help prevent and manage diabetes. It lowers blood cholesterol levels, and helps excrete toxins.
To increase fibre intake, we need to adjust levels slowly to let the body adapt to the increased levels as too much too soon can cause digestive discomfort.
10 Easy Snacks To Increase Fibre
1. Muesli And Yoghurt
Mix half a cup of muesli with one cup of yoghurt, add 1/4 cup fresh berries. YUM! 300cal/7g fibre per serve.
2. Two Multigrain Rice And Corn Thins
Add two teaspoons of tahini sprinkled with two teaspoons sunflower seeds, and one teaspoon cinnamon. This is crunchy and delicious. 209cal/3.5g fibre.
3. Dried Fruit And Nut Nibble
A great snack to have on hand for when you are on the go! 1/4 cup each dried apricot and almonds. Chopped into bits. 272cal/6g fibre.
4. Dried Dates
Just plain, by themselves, good ole natures chocolate! So sweet and juicy, and packed full of fibre, dates are a beautiful treat. 1/3 cup dried dates is 162cal/5.5g fibre.
5. Corn On The Cob
Ah smell it now, the freshly steamed juicy cob of corn, lightly sprinkled with salt and pepper, with just a smidge of real butter melted on it.. SOOO good! 119cal/2.3g fibre.
6. Healthy Mummy Pregnancy Smoothie
For a great fibre filled snack, enjoy a Healthy Mummy Pregnancy Smoothie. Approximately 300 cal per serve depending on what you mix with it.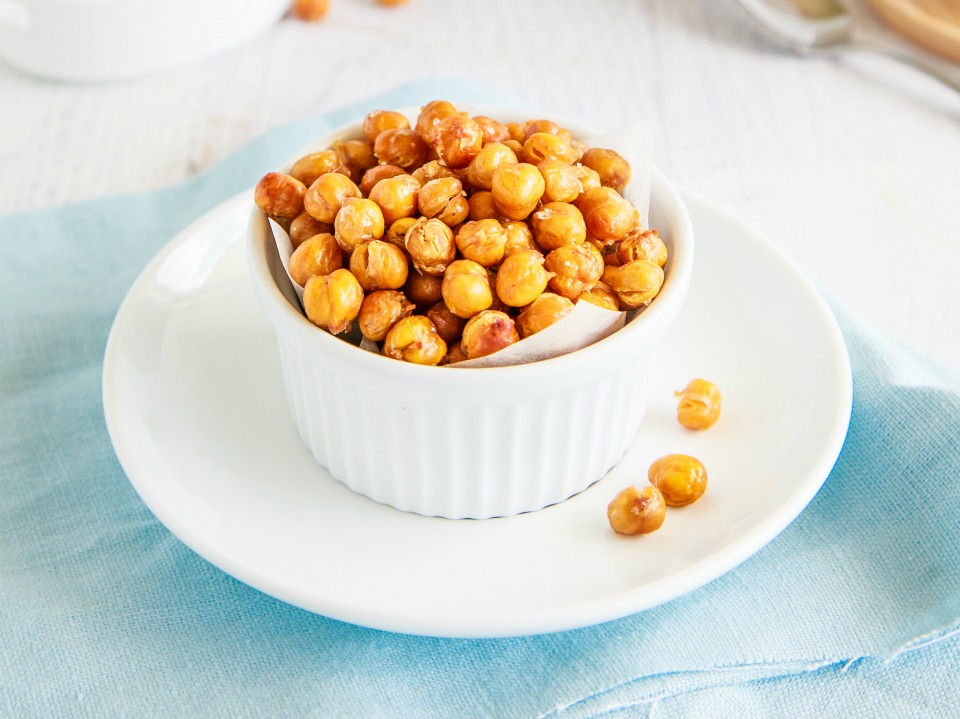 7. Chickpeas
A 25g packet of roasted chick peas is a quick and easy crunchy snack. 95cal/4.1g fibre. Or try our delicious Salt And Vinegar Chickpeas!
8. Rye Bread
For a delicious after dinner snack toast one piece, spread 2 tsp peanut butter on, and half a banana, with a sprinkle of cinnamon. 226cal/5.3g fibre.
9. Baked Beans
Quick, easy, packed full of fibre! A 220g serve is 171cal/10.5g fibre.
10. Bran Parfait
Layer in a glass jar 1/2 cup Greek yoghurt, 1/2 cup chopped strawberries, and 1/2 cup bran flakes, with 1 Tbsp chia seeds. 313 cal/10.7g fibre.
Other easy ways to increase fibre is to eat fruit and vegetables with the skins on (after a good wash of course!) and eat a variety of foods in different states, such as raw vegetables, fresh and dried fruit, whole nuts, whole grains and legumes.