10 thoughts this mum has had when someone touches her baby bump
Healthy Mummy Cat Christ is currently pregnant with her third baby. Congratulations Cat!
When Cat isn't sipping on her Healthy Mummy Pregnancy Smoothie, she is distracted (like many mums before her) by all the keen hands touching her growing bump.  And while it can be cute when it's her family or friends, here are 10 HILARIOUS thoughts Cat has had when someone grabs her belly unexpectedly!
Here's what she had to say on the matter.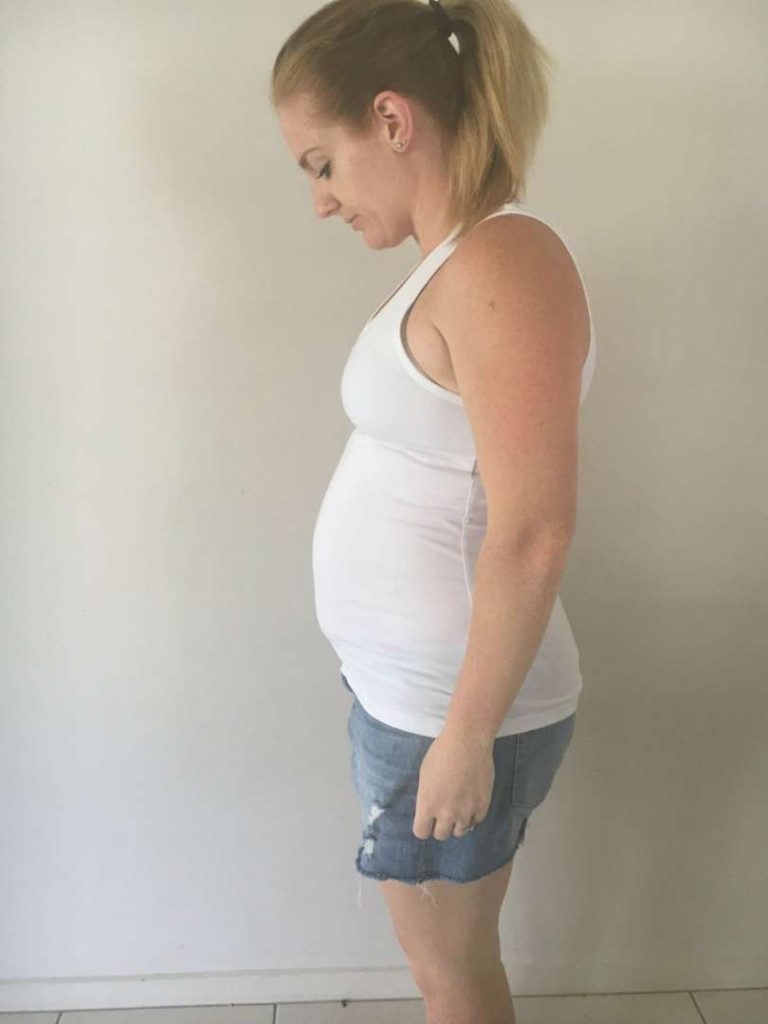 That awkward moment when some stranger grabs your baby bump!
I don't consider myself the most touchy-feely person at the best of times. I enjoy my personal space.
Luckily, I haven't had too many strangers touching my belly THIS pregnancy, but I do still have 7 weeks to go. So, I guess, there is still time. I had it occur during my first two pregnancies.
I'm not sure what it is. Maybe it's that "pregnancy glow" that is like a green light in peak hour that gives the signal that it's okay to feel your belly?
In most cases I'm fine with it, it reminds me my belly isn't a forever thing and to enjoy the moment.
It can be a little confronting though when a total stranger grabs your belly – It might even remind you of going out to clubs, although that's typically a booty grab that invades your personal space.
Also did you know that babies can feel your touch? Don't believe me? Check out this blog.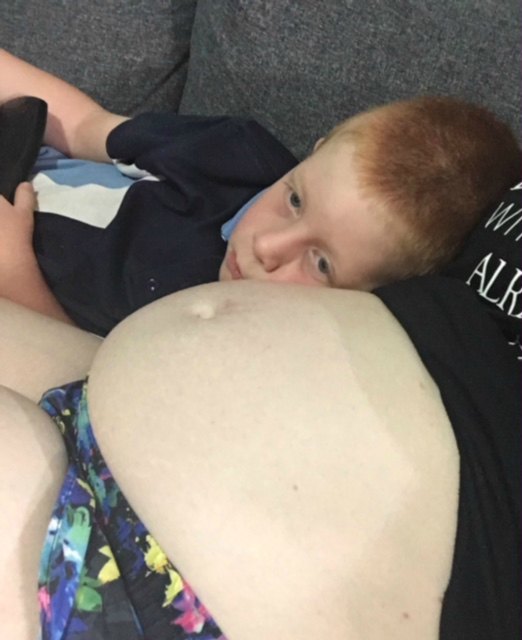 Friends and family may have special VIP access to belly rubs, especially if the little one has hiccups or is having a dance party no one else was invited to.
My five-year-old son LOVES to feel his baby brother kicking and often asks "What's "Cooper" doing?" when giving me a belly rub.
No, we haven't named him Cooper, we don't actually have a name, not even a "short list", although Mr 5 says any other name suggestions are "terrible ideas."
Utilise humour if it makes you uncomfortable, touch their belly back or grab their bicep and say it looks like they have been working out.
Maybe even purchase one of those customisable tshirts that say "hands off the bump!"
Most people would no doubt see it as a way of showing affection. In saying that, you might get asked if someone can touch your belly, but if not you can always use the "oops, I need to wee" eject button.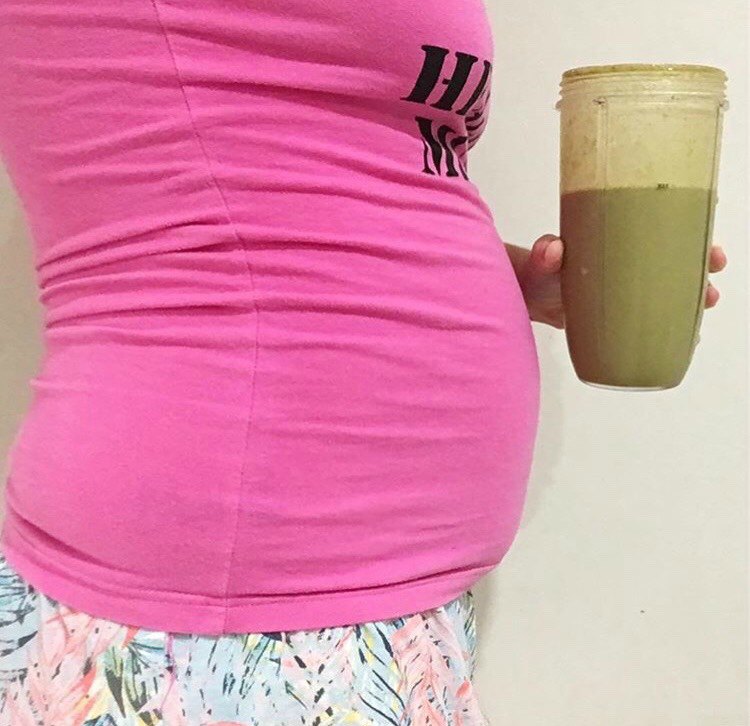 Between all of my pregnancies, here are 10 things that may have popped into my head, once or twice (or maybe more…)
1. POP! There goes my personal space bubble…
2. If you want to touch me, can you rub my feet or back instead?
3. You realise you are rubbing his butt, right?
4. Woah! Ease up on the pressure, I almost peed!
5. I think your outfit looks incredible on you too – But I can make that judgement with my eyes.
6. Umm…I don't know which limb that is. I don't have X-ray vision!
7. That's…..MY rib!
8. Nice to meet you, what's your name?
9. You washed your hands, right?
10. If I charged a $1 for every bump grab….
Have you tried our Healthy Mummy Pregnancy Smoothie?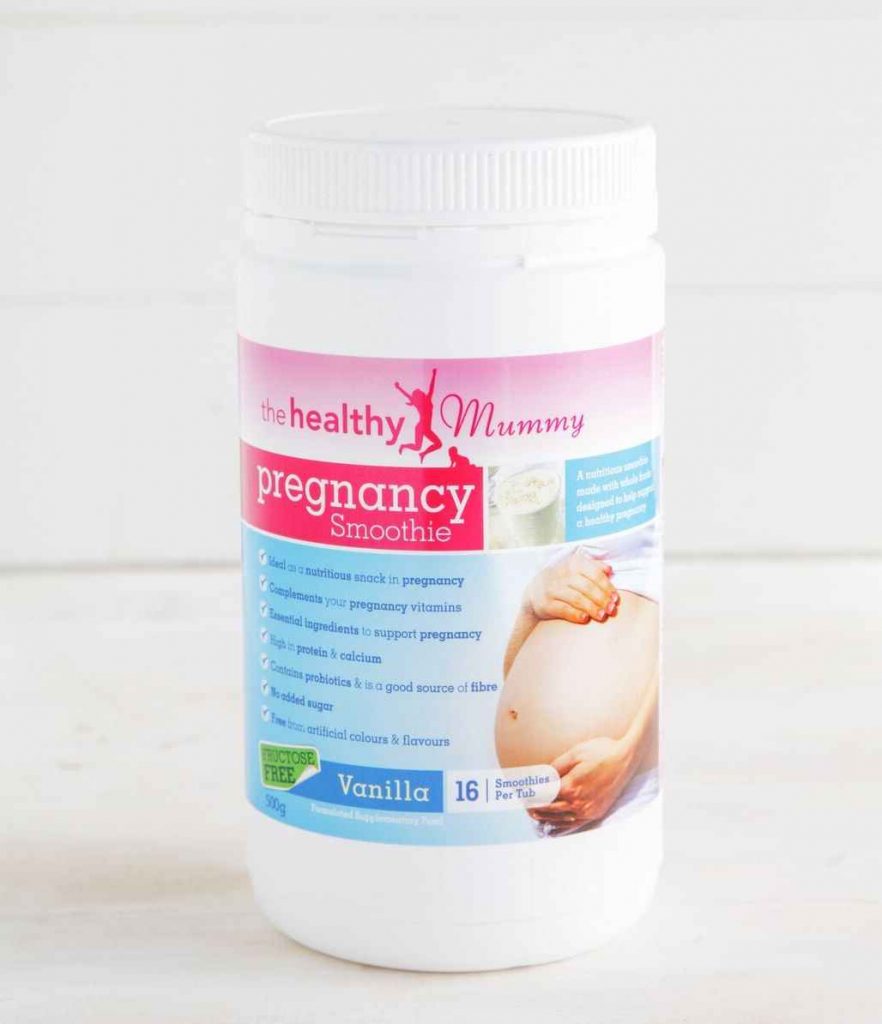 Are you currently pregnant? Then you should try our yummy Healthy Mummy Pregnancy smoothie.
The Healthy Mummy Pregnancy Smoothie is designed to complement, not replace, your prenatal vitamin intake. Our nutritionists ensured that the vitamins and minerals in the smoothie are at a low level so there is no risk of doubling up on any pregnancy vitamins.
It is ideal as a high-protein, high-calcium snack in pregnancy. You can download the Pregnancy Smoothie Label here.
To purchase yours, click here.
*Please note that The Healthy Mummy Pregnancy range promotes healthy weight gain in pregnancy*