Find out how these 12 AMAZING mums have lost over 280kgs combined!
Raise your hand if you're excited for the October Belly Blasting Challenge! We definitely are!
These 12 INCREDIBLE mums have lost over 280kgs combined and they are here to motivate you this month…meet them here!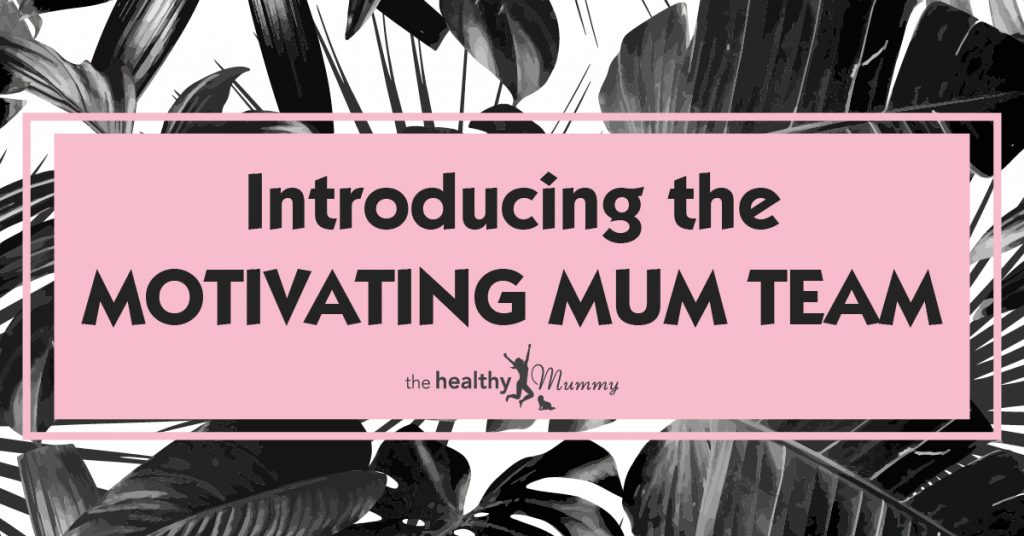 Meet your October Motivating Mums!
Alicia Whitbread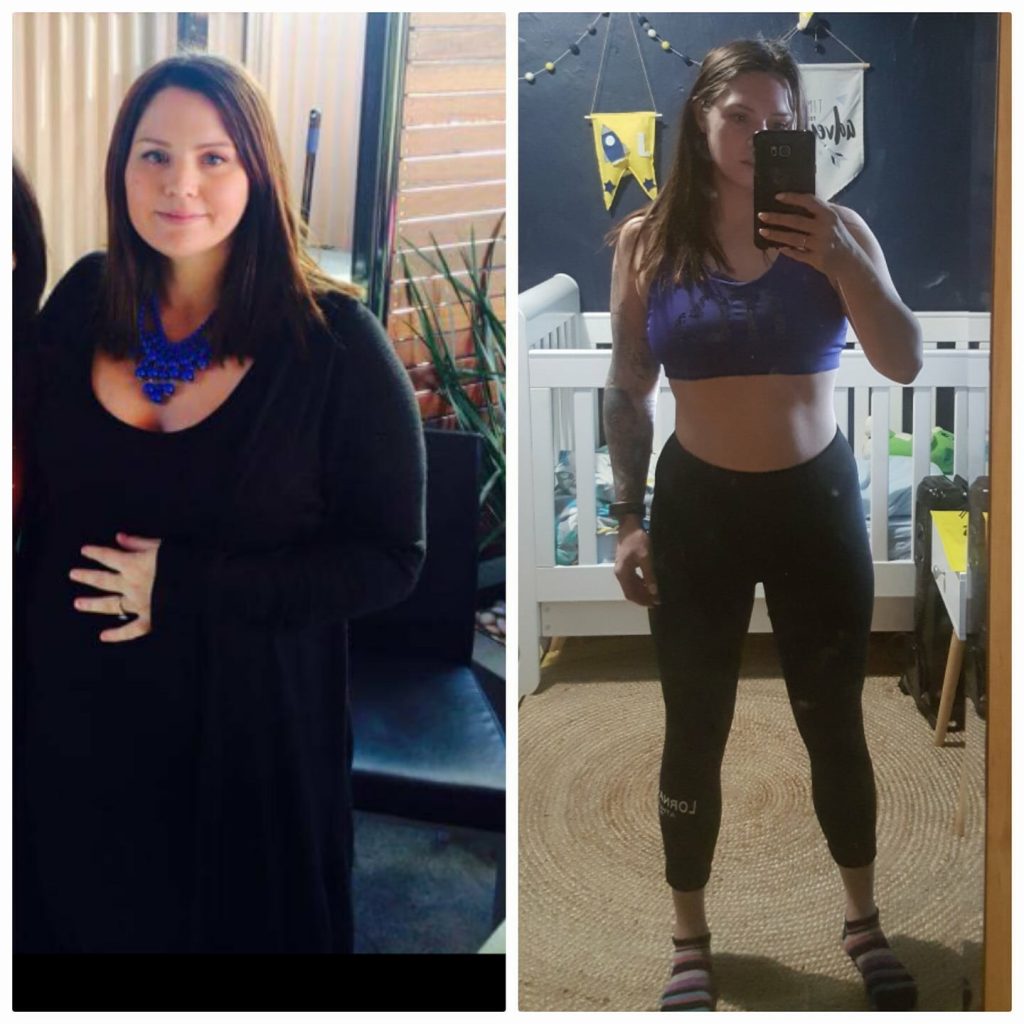 Alicia started her Healthy Mummy journey nearly three years ago. Her goal for October is to aim for 60kgs and target belly fat while toning up!
"I gained 30kgs when I was pregnant with my daughter and lost 22kgs in four months after I gave birth with the 28 Day Weight Loss Challenges. I then fell pregnant with my son (13 months between children, one complicated delivery and one via c-section) and only gained 15kgs thanks to the Pregnancy Smoothies and exercises.
"I lost all my pregnancy weight but in the last four months I have lost extra weight, making a total of 28.2kgs lost using The Healthy Mummy to date. 92kgs before I found The Healthy Mummy and down to 63.8kgs today. I owe my health and happiness to The Healthy Mummy, Rhian and the team."
Alicia's top three tips are:
1. Stay hydrated.
2. Keep healthy snacks and smoothie ingredients handy.
3. Be positive; any progress is good progress and we should not compare ourselves to others.
You've got this Alicia, woohoo!
Hayley Bartlett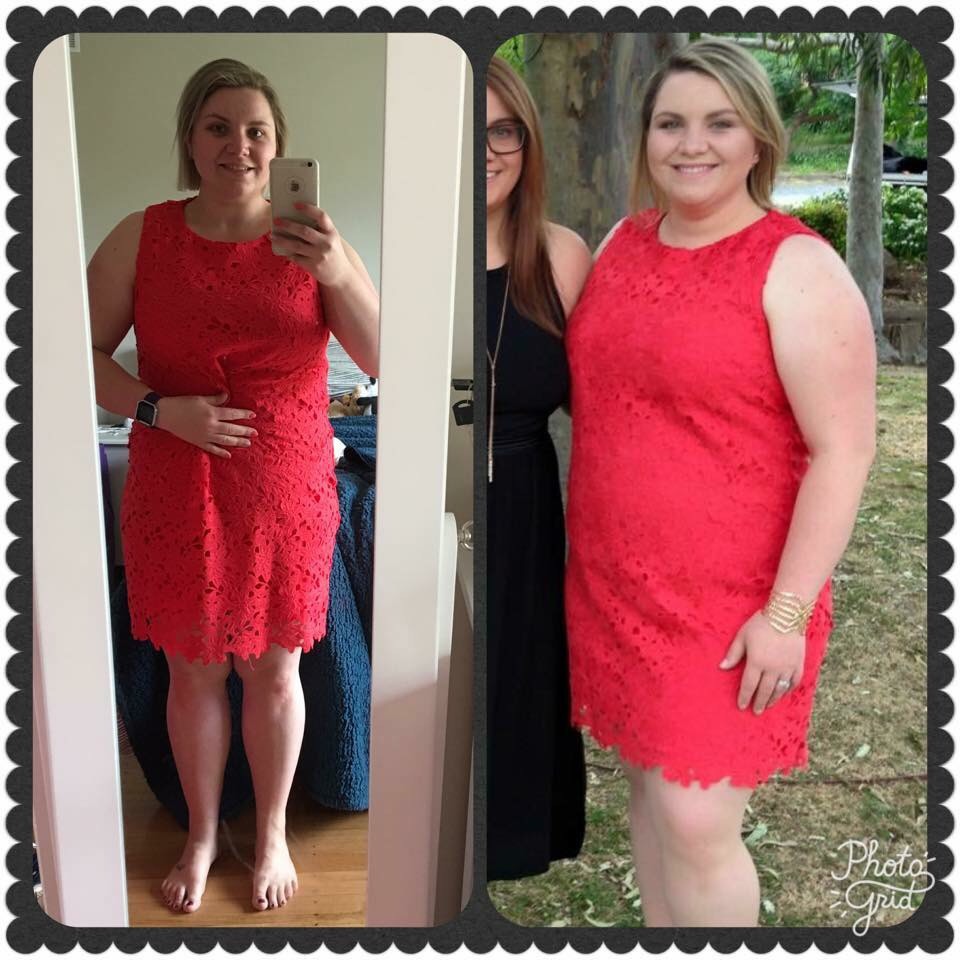 In 11 months, Hayley has lost 16kgs and 65cms from her body! And like many mums, Hayley's October goal is to lose centimetres from her problem area… her tummy!
Hayley says, "I've used The Healthy Mummy on and off for the past four years, however November last year was when I got serious. After having three children in three years the weight piled on. I had completely forgotten about how important it was to take care of myself and focused solely on my family. I jumped head first into the 28 Day Weight Loss Challenges and Healthy Mummy Smoothies each day."
Hayley's top 3 tips for staying on track during October are:
1. Be prepared. If you're heading out, take snacks with you so you're not tempted to grab the wrong foods.
2. Have your meal plan pinned up in your kitchen. That way you always know what you're having.
3. Meal plan and prep each week!!
You're going to smash October Hayley, go for it!
Kelly Garlepp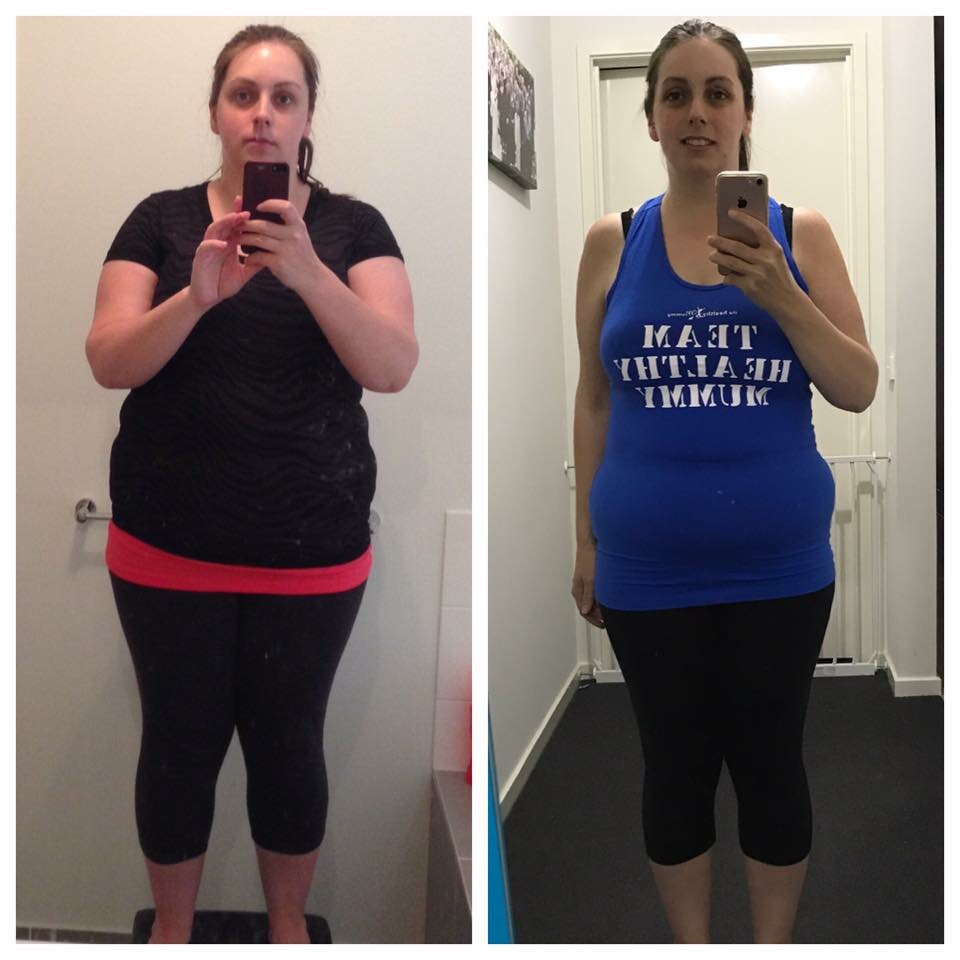 Kelly has been using the 28 Day Weight Loss Challenges and Healthy Mummy Smoothies for 20 months and has lost 23kgs! And she also gave birth to her second baby girl in July by caesarean! Her goal for October is to tackle her mum tum and get back her fitness.
"After two caesareans there is room for improvement! I want to be fitter and healthier now than I was pre kids."
Kelly's tips to stay on track for October are:
1. Start small, Rome wasn't built in a day and changing to a healthy lifestyle can be overwhelming. Small changes lead to big results.
2. Do something every day that gets you closer to your goal- meal prep, walk, workout or reach your water target
3. Lose the 'all or nothing' mentality. One indulgent meal or snack won't derail everything you have done, enjoy it, don't dwell on it and make sure your next choice is a good one.
Great tips Kelly, and congrats on baby number two!
Rochelle O'Connor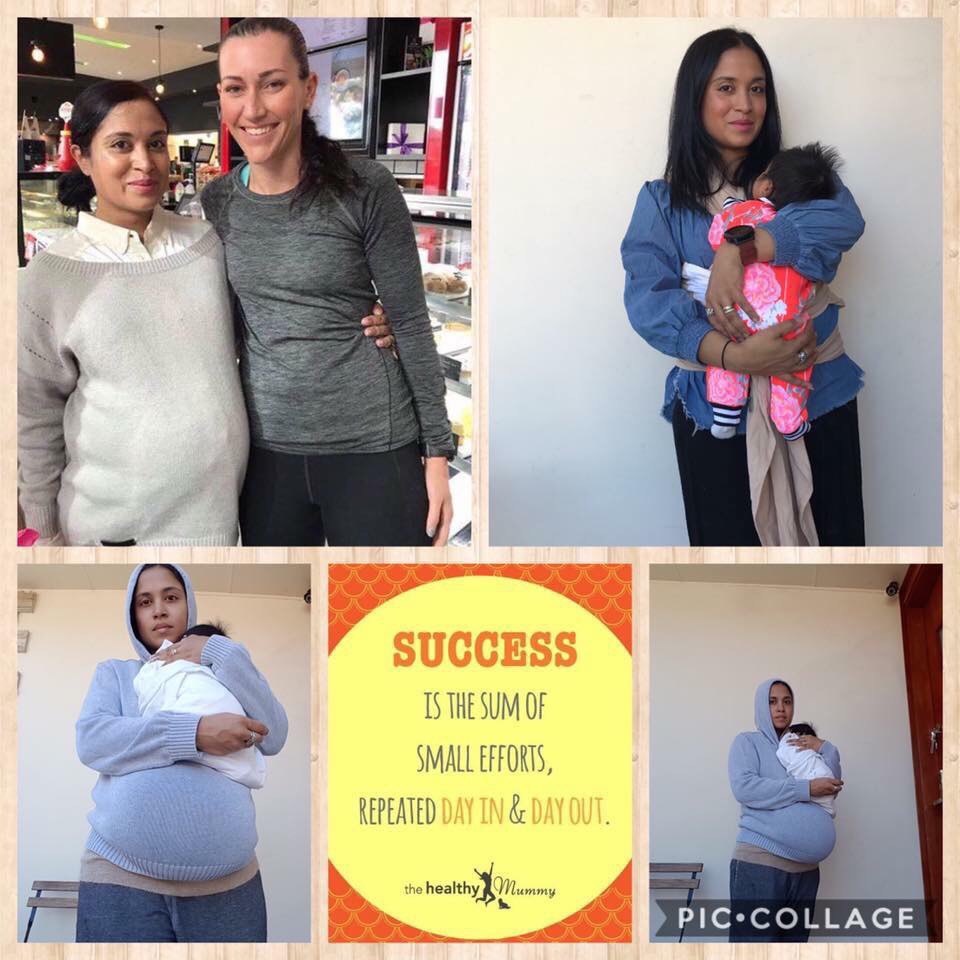 Rochelle started her Healthy Mummy journey during her fourth pregnancy, roughly five years ago.
"Most recently 23kgs lost after baby number 5, 35kgs gained with baby number 6 due to gestational diabetes (however I was able to avoid insulin thanks to the 28 Day Weight Loss Challenge and Pregnancy Smoothie) and currently 20kgs down in 13 weeks (I would attribute this wonderful success to the awesome Tabata workout!)"
"Both the life saving 28 Day Weight Loss Challenge and amazing Healthy Mummy Smoothies have been two of the greatest assets in my life in terms of time management- especially with 6 kids not skipping meals and empowering me to actually achieve my goals!"
"My goal for October is to get stronger, move through more of the exercise levels in Tabata (its addictive) and keep making progress."
Rochelle's top three tips are:
1. Everything starts with your mind, before anything, find your willpower, feel in control, be disciplined and fill yourself with determination and positivity.
2. Love yourself in this moment in time.
3. Never compare any area of your life to that of anyone else's.
Go Rochelle, love your motivating words!
Stephanie Gourgon

Stephanie has lost 17kgs in nine months on the 28 Day Weight Loss Challenge with a Healthy Mummy Smoothie for breakfast.
"My goals for October are to tone up my tummy so that I feel more confident and lose 2-4kg," says Stephanie.
So here are Stephanie's top three tips:
1. Take progress photos ditch those scales
2. If you do slip up, don't beat yourself up every day is a new day.
3. Start each day with a small attainable goal.
Those last few kilos won't know what hit them Stephanie!
Kylie Spry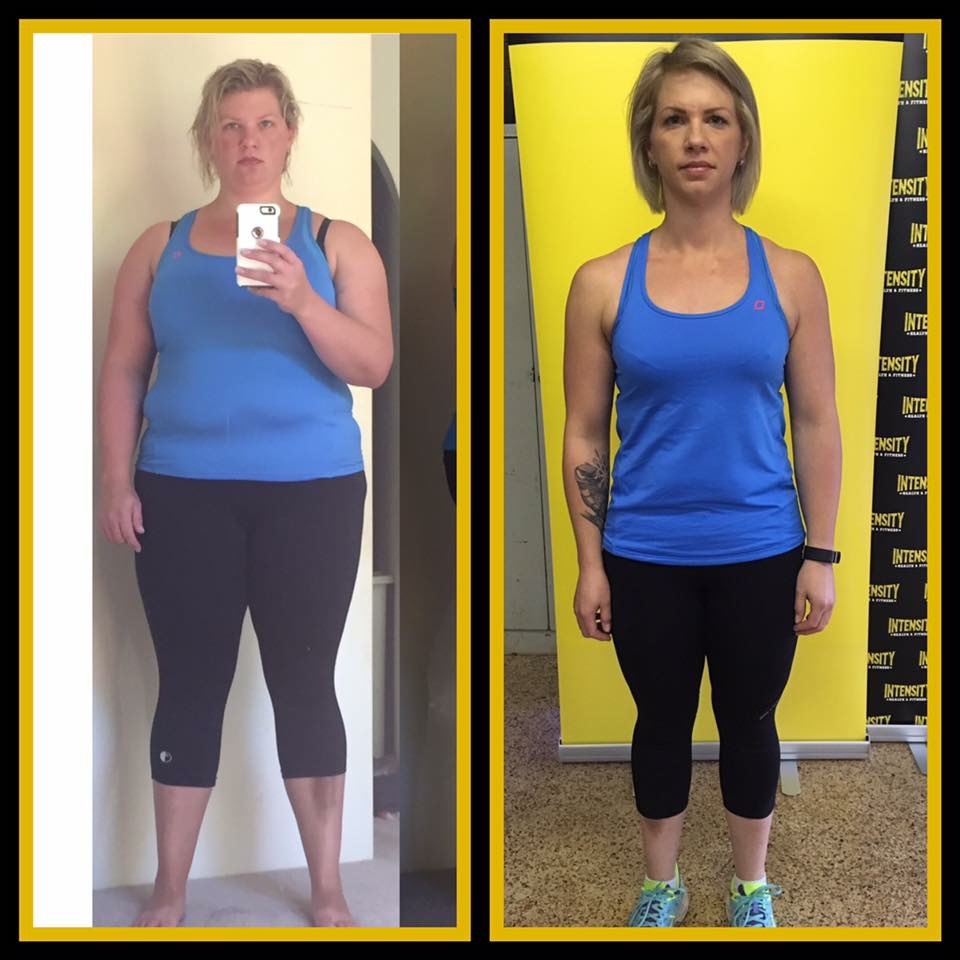 Kylie started her Healthy Mummy journey in February this year after a friend mentioned it to her, so she checked it out on Facebook and hasn't looked back!
"Since then I have lost 28kg in 8 months using the 28 Day Weight Loss Challenge and Healthy Mummy Smoothies. Down from a size 18 to a 10!"
Kylie's journey is not over yet though as her goals for October are to get to a 30kg total loss, keep toning up and strengthen her core muscles to help strengthen her lower back.
Check out Kylie's top 3 tips here:
1: Be organised and prepared – then you're not reaching for the unhealthy options!
2: WATER, WATER, WATER!  I drink at least 3 litres a day, plus herbal teas!
3: Exercise – Don't think about it too much, just do it!! Every little bit counts!  Find the exercise that you LOVE doing! For me it's boxing!
You look fab Kylie, October is your month!
Libby Butler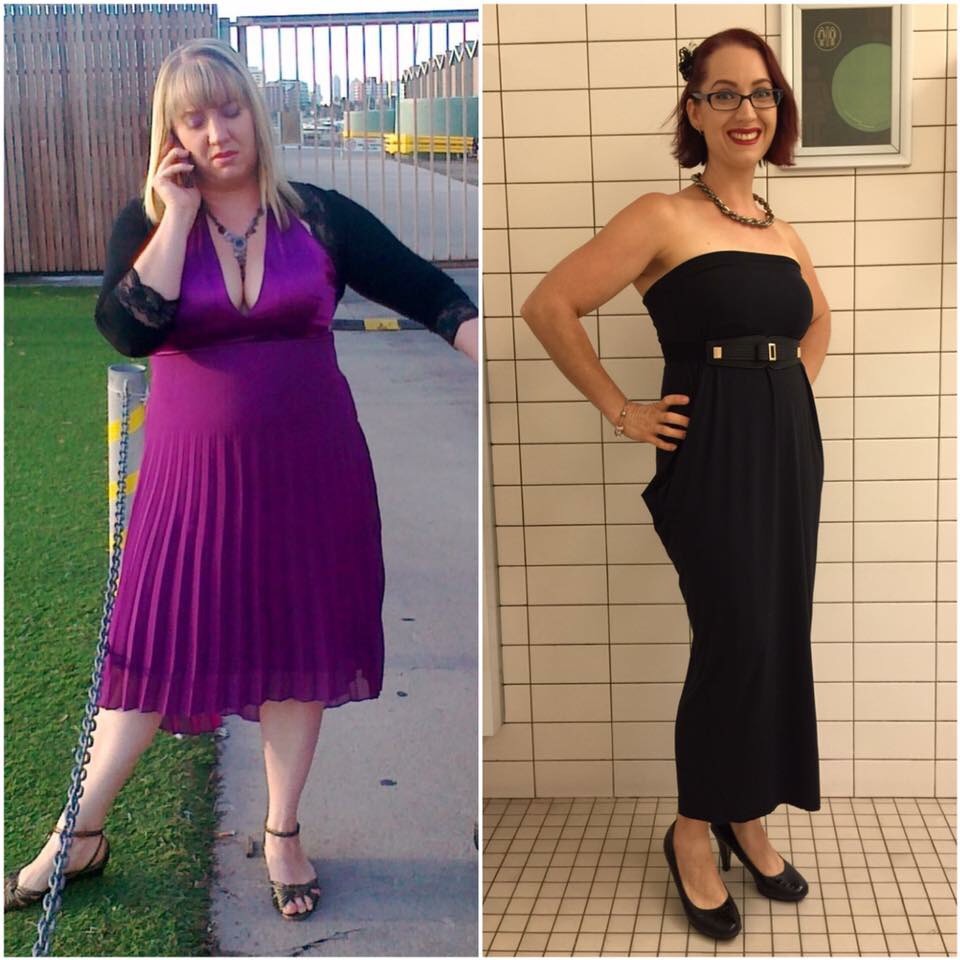 Not only has Libby lost 16kgs using the Healthy Mummy Smoothies and 28 Day Weight Loss Challenge, but she's also managed to get her PCOS under control and is the lightest, fittest and healthiest she's been since puberty!
Libby says, "My goals for October are to work on strengthening my core and pelvic floor, reduce my waist and hip measurements and get rid of my holiday belly bloat!"
Libby's tips to stay on track for October are:
1. Prioritise snack prep, as having healthy snacks on hand will always support you on tough food days.
2. Plant a couple of mint seedlings in a pot and keep it in a shaded spot, easy to access – mint is great for reducing belly bloat, so you'll be using it a lot during the month!
3. Ensure one of your daily goals is to drink at least 2 litres of water (I use a rough guide of 1 litre per 30kg of body weight) as this will help reduce bloating will keep you feeling refreshed.
Awesome tips Libby, so glad to have you leading the way!
Julie Durbhakula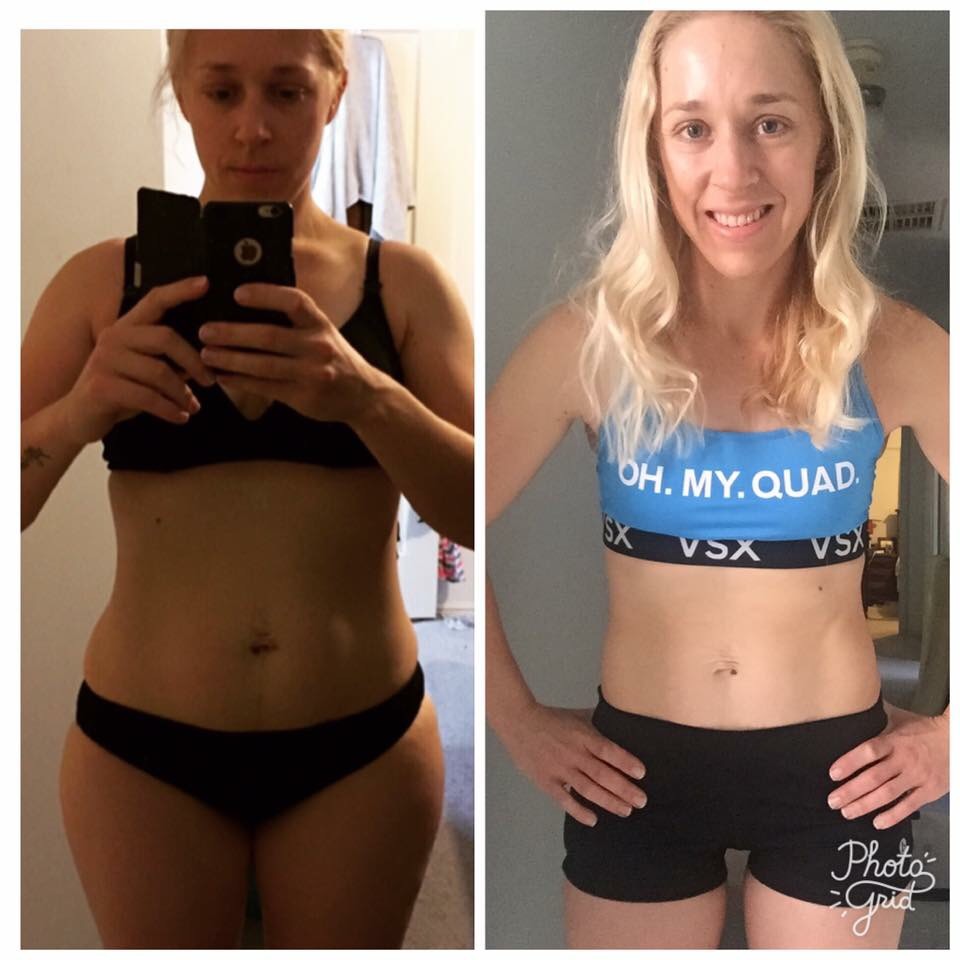 Julie's lost 15kg and has been using the 28 Day Weight Loss Challenges and Healthy Mummy Smoothies for around four years.
"I had another baby in between and I can honestly say that I am the healthiest and fittest I have ever been in my whole life," says Julie.
"My goals for October are continue to work on toning my butt, thighs and tummy because I am going on a cruise next month and I am determined to really rock my bikini!"
Julie's 3 tips for other mums to help them stay on track are:
1. Preparation is key! Meal plan, write your shopping lists and stick to it, have healthy snacks prepared so your not tempted by convenient sugary/fatty snacks.
2. Motivation requires work, set small goals to achieve and the more success you have hitting those little goals, the more motivation you'll gain.
3. Be patient! It's hard not to want or expect results straight away but it is unrealistic and just setting yourself up for disappointment. You are making this change for the better and it WILL take some time but the results will come.
You'll be rocking that bikini in no time Julie!
Ebony Saker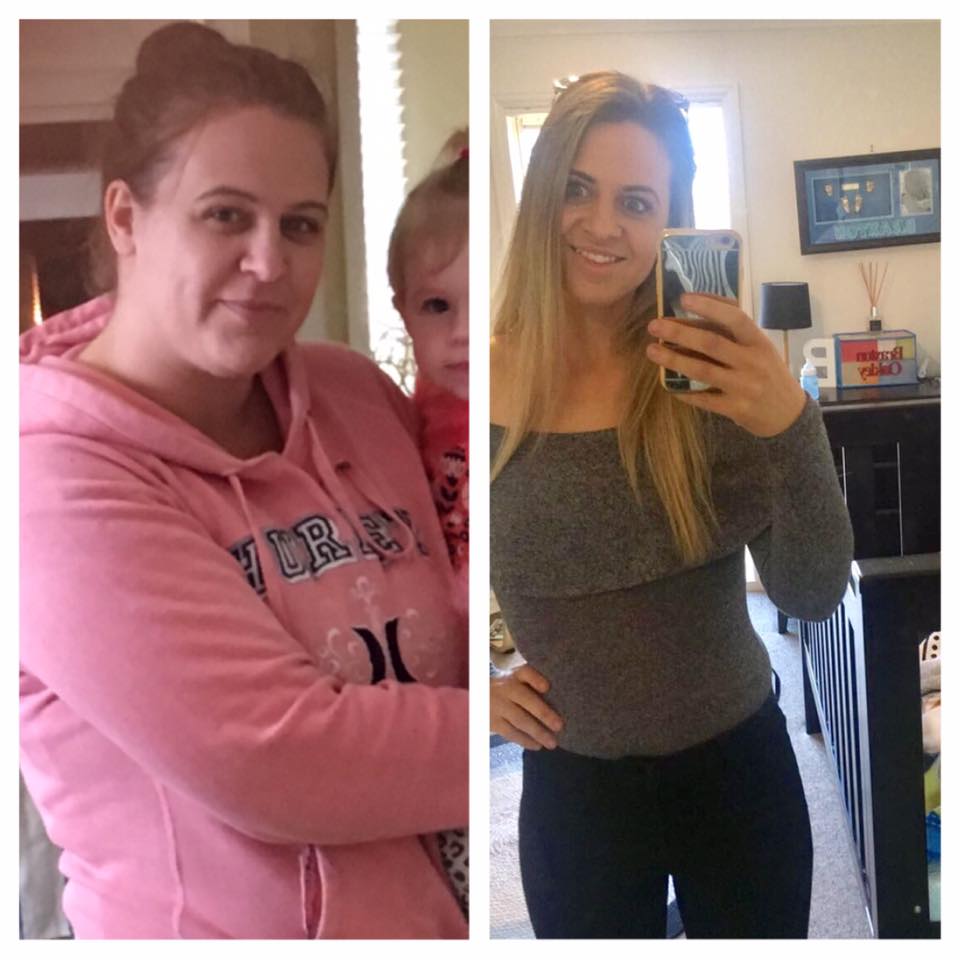 Ebony has been using the 28 Day Weight Loss Challenge and Healthy Mummy Smoothies for 15 months and has lost an INCREDIBLE 50kgs!
"I am focusing this October on toning my body but really paying attention to my belly," says Ebony.
And here are her best 3 tips:
1. Set small goals, don't overwhelm yourself with having to lose large numbers.
2. Prepare snacks and meals if you are time poor.
3. Take each day as it comes there is no such thing as failure.
You've come so far Ebony, thanks for your top tips!
Sam Geeves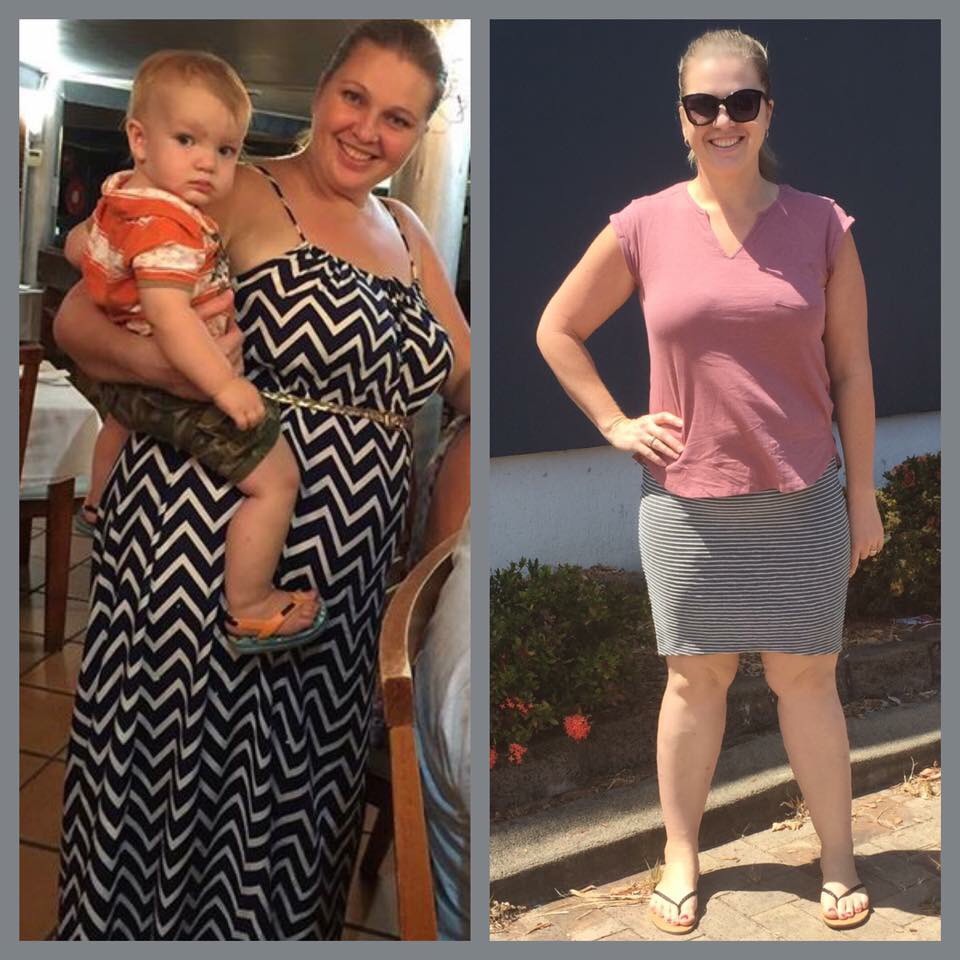 In March this year, Sam dove head first into her first 28 Day Weight Loss Challenge. And so far this year, she's lost 28kgs and gone from a size 20 down to a 12 in 7 months and she's still losing!
Sam says, "My family love the challenge food and the Healthy Mummy Smoothies. We are all healthier and happier since finding The Healthy Mummy!"
"My main goal for October is to hit 30 Healthy Mummy kgs! I also want to improve my 5km run time!"
Sam's main 3 tips for staying motivated in October are:
1. Preparation – even if it is just snack prep or extra serves cooked at night with dinner. Having healthy snacks at your fingertips is essential.
2. Move your body every chance you get! Walking, squatting, challenge exercises – whatever gets you moving and your heart rate up is great!
3. Plan your day – make a list and tick it off. Factor in time for your exercise or your prep. You are important!!
Go Sam! You're going to smash those goals!
Brooke Jones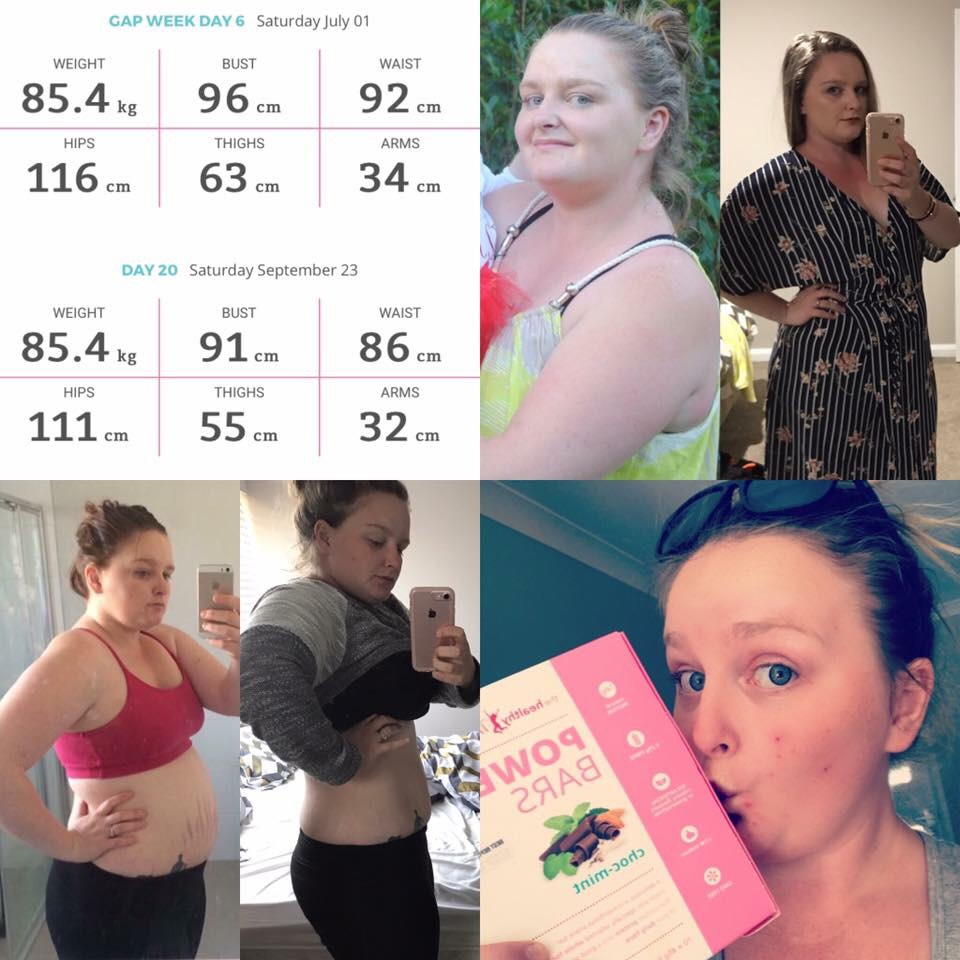 Brooke has been using the Healthy Mummy Smoothies and 28 Day Weight Loss Challenges for a year and a half and has lost over 22kgs and countless centimetres!
Brooke says, "In October I am going to tone my belly and completely stick to my meal plan so that I can lose at least 2kg."
And her 3 best tips to stay on track are:
1. Just do you, don't worry about what everyone else is doing just concentrate on your journey.
2. Preparation is key. If you're prepared for anything then you will never fail.
3. Move your body as much as possible. Even if you are doing laps of your house you are still moving your body.
Love your tips Brooke, October is going to be a great month for you!
Hayley Campbell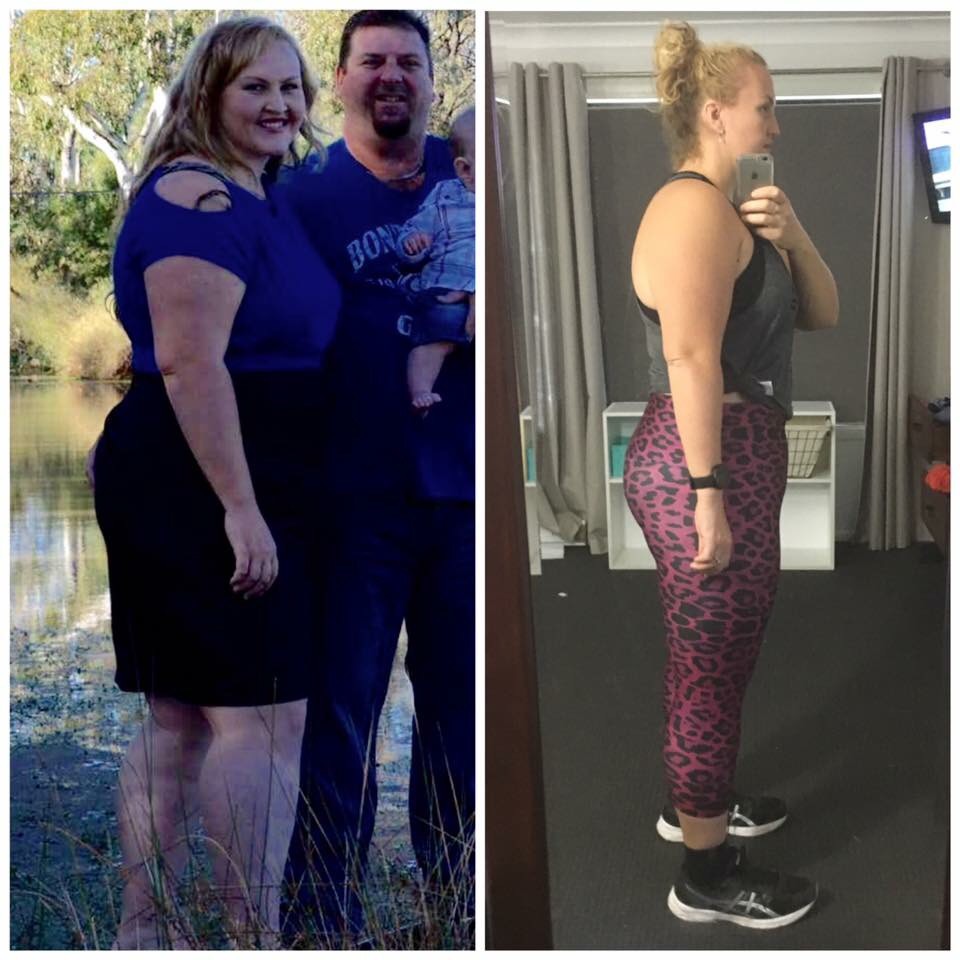 Hayley started her Healthy Mummy journey four years ago and this helped her to lose 24kgs after having her son, have an incredibly healthy pregnancy and drop 22kgs since having her daughter.
"At my heaviest I was 140kg and now weigh in at 108kg."  
I have used all of the Healthy Mummy products and merchandise and love it all! I have been a 28 Day Weight Loss Challenge member for just over two years now. I have been stuck in a plateau this year but I am determined to break it in October!" 
Hayley's tips are:
1. Make a plan before every day and don't let anything stop you from sticking to it!
2. Customise meal plans and repeat foods.
3. Keep a progress journal!
Get ready to SMASH that plateau Hayley, you've got this!
So there you have it, your AMAZING October Motivating Mums!
Our next 28 Day Weight Loss Challenge is the Belly Blasting round!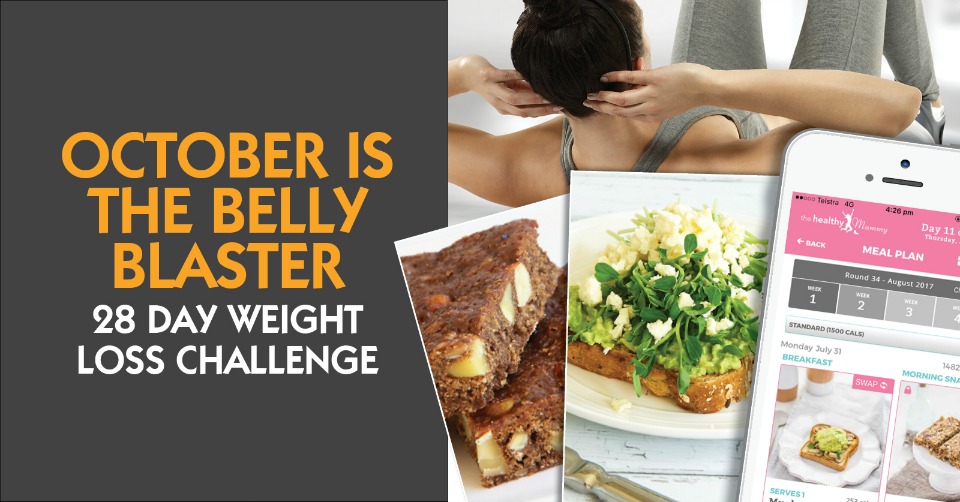 Our 28 Day Weight Loss Challenge is an affordable, customisable program designed to help mums reach their weight loss goals and tackle their health.
Our Challenge entails:
28 days of at home exercise routines (no gym needed) – with video instruction
Customisable and breastfeeding friendly meal plans
Time-efficient exercises for busy mums – under 30 mins
Challenge combines Pilates exercises with interval and circuit training (HIIT)
Suitable for basic to advanced fitness levels
Home to thousands of EASY-TO-MAKE recipes!
To find out more on the 28 Day Weight Loss Challenge click here.
NEXT CHALLENGE STARTS MONDAY 2ND OCTOBER!
Our October 28 Day Weight Loss Challenge is our BELLY BLASTING CHALLENGE. We are helping you flatten your tummy and work towards getting rock hard abs in time for SUMMER! This means you will get access to even more fat burning recipes and tummy-toning specific exercises.
You can learn MORE about our 28 Day Weight Loss Challenge here.