17 Parenting Hacks That Will Blow Your Mind
We've all got a few tricks up our parenting sleeves in order to make life a little easier or happier. Here at The Healthy Mummy we believe that sharing is caring and so here's a list of 17 incredible hacks that might blow your mind.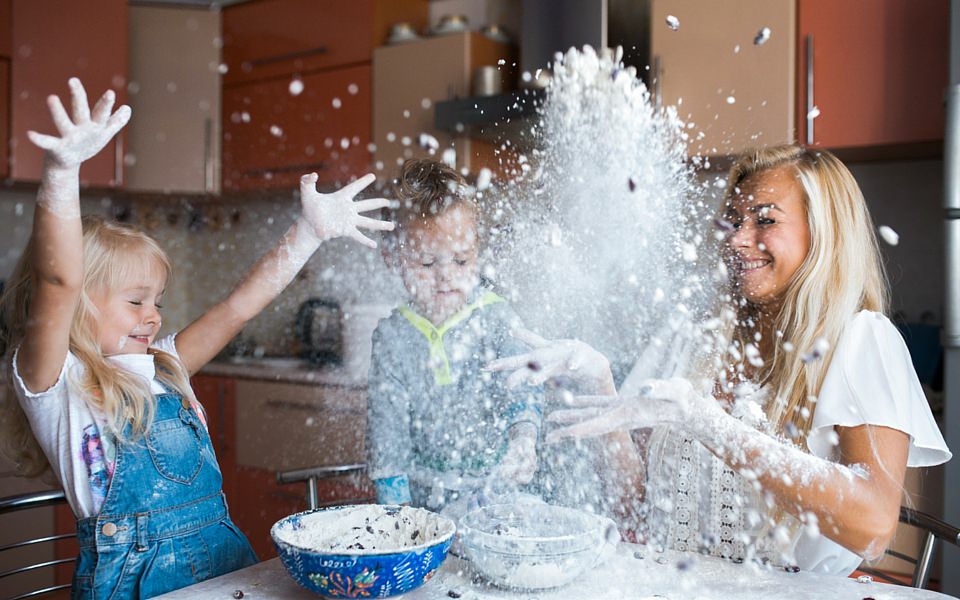 Broken glass and kids is a freaky combination and it can be hard to know if you've cleaned up all the shards, try using a spongy slice of bread to catch the tiny pieces you can't see.
When you're away from home or visiting family and need instant childproofing of power points, use insulation tape to cover the sockets.
Instead of having all of your baby changing essentials in one room put them in a portable basket or container you can easily transport from room to room.
One of the best ways to give a baby medicine is to put the dropper right at the back of their throat, this way it can't be spat out. It's not pleasant but it's effective.
To keep track of the doses of medicine you've given your child, use a permanent marker pen to draw up a chart and mark off each dosage given.
Socks can be slippery for babies learning to walk so sew on some patches or even use glue to do some patterns to make the soles a bit more anti-slip. 
To hull strawberries, push a straw through the bottom and the leaves and stem should come out without damaging the berry.
Ice blocks and icy poles are messy business so to stop them from dripping over the floor and your child, put a cupcake paper under them to catch the drips. You are welcome!
If cupcake liners aren't working then you could try a paper plate for ice-creams or to help those kids who seem to take forever to eat such things.
To stop a cut apple from going brown, once cut put it back into shape and use rubber bands to hold it in shape until eaten!
If you're going to a crowded place make your child a bracelet with your phone number on it to give you peace of mind should they wander off or get lost.
Got too many stuffed toys? Save yourself a stack of money on beans and use them to fill a bean bag for your child.
To stop those valuable Lego instructions from going walkabout, keep them in a display book that has transparent pages.
If Barbie or another figurine is having a bad hair day then mix some fabric softener and water together and comb in through.
Bath toys with holes in them often become yucky and are full of mould, glue gun them shut and say goodbye to cold dirty water. 
To help clean up glitter and other craft mess, use a lint roller and voila you'll be done in no time.
When cleaning drink bottles use cotton tips to reach those tricky or hard to reach places.
For more parenting tips, advice ands stories click HERE.