21 ways to burn over 6,000 kilojoules
Feel like you've achieved next to nothing because you didn't quite make it to the gym today? Turns out, just regular everyday mum activities burn a massive amount of kilojoules. Just how many you ask?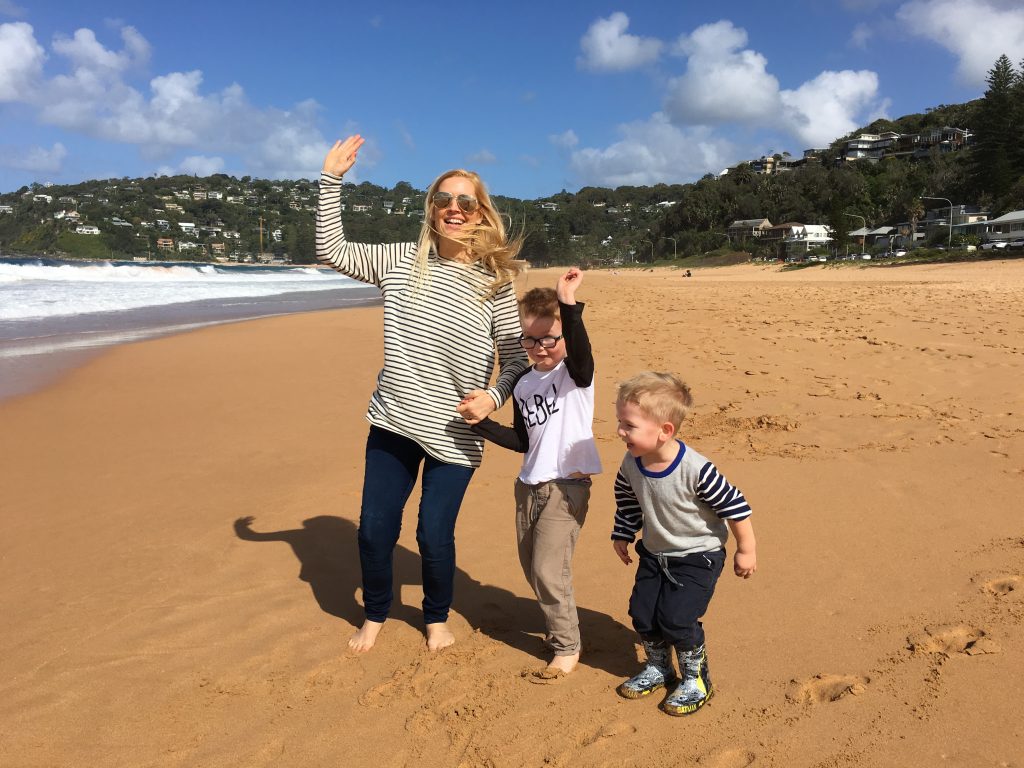 How to win at parenting (and burn over 6,000 kilojoules in the process)
From unloading the car to reading a bedtime story, here are 21 activities that can burn a staggering 6560 kilojoules*. And you probably do each and every one of them at least once a day.
Attempting to brush, comb and plait your daughter's crazy hair: 200 kJ
Walking with your child in the pram: 300 kJ
Carrying child on your walk because she refuses to sit in the pram: 420 kJ
Chasing your naked toddler around the living room (while trying to coax him to put on some clothes) for a half an hour: 350 kJ
Playing with the kids at the beach or park: 600 kJ
Picking up baby junk off the floor (for the trillionth time): 330 kJ
Putting away groceries: 150 kJ
Chopping veggies (and then binning them because your kids won't eat them unless they are grated and hidden in sauce): 150 kJ
Having a dance party in the living room for ten minutes: 265 kJ
Vacuuming up leftover food the kids have decided they don't want to eat and would rather throw on the floor: 330 kJ
Breastfeeding: 2000 kJ
Unloading two sleeping children from the car and transferring to their beds: 120 kJ
Playing Snakes and Ladders (and purposely losing): 90 kJ
Pouring a wine (yes, this counts as exercise, okay): 10 kJ
Mopping up spilled juice: 510 kJ
Cleaning sticky fingerprints off the windows: 190 kJ 
Doing a load of washing: 190 kJ
Reading your children a bedtime story for 20 minutes: 80 kJ
Giving your kids 20 minutes of kisses and cuddles: 100 kJ
Brushing your child's teeth (and attempting to keep him from squirming away): 45 kJ
Carrying a dead weight child to and from her bed 15 times each night because she refuses to sleep in her own damned room: 130 kJ
So there you go. 21 activities. 6560 kilojoules.
So, even if you have an off day, don't beat yourself up over it. You're still kicking goals each and every day, just by being an hands-on and awesome mum.
Join thousands of mums on the 28 Day Weight Loss Challenge!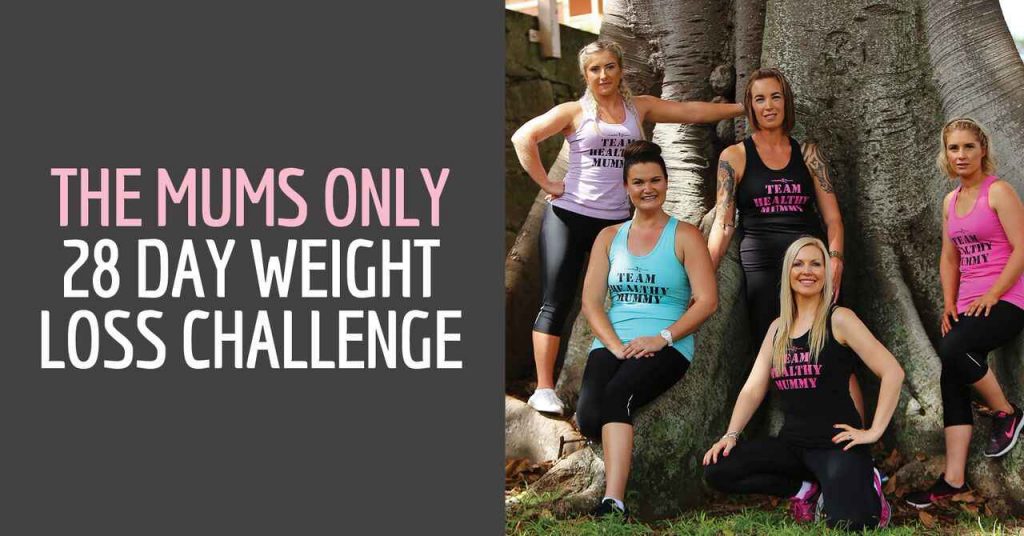 The 28 Day Weight Loss Challenge is a weight loss program created to help mums lose their post-pregnancy baby weight and tackle their overall health and fitness.
It provides mums with a weekly meal plan, delicious recipes options and a exercise program. The best part about the Challenge is that all recipes, treats and snacks USED are specifically created to benefit the whole family (and be able to exercise around the family schedule).
As mums, we are doing our best to help other mums, take charge of their health while having access to THOUSANDS AND THOUSANDS of recipes – not only they can enjoy – but their family too.
You can learn more about the 28 Day Weight Loss Challenge here.