New Bodies, New Lives – 5 AMAZING Mum Transformations
We're taking our hats off to five fabulous mums who have gone from feeling like life was passing them by, to tackling each day with gusto! With the support of our Healthy Mummy community, they've overcome mountains (and some are now even running up them!).
Better skin, more energy to play with the kids, banishing anxiety and depression  – these mums have totally transformed not just their bodies, but their lives.
5 Life-changing body transformations
1. Keah Gibbons
Keah, who at her heaviest weighed 100kg, says: "Thanks to The Healthy Mummy I have got down to 69kg. But not only have I lost the kilos – I have better skin, my eczema has cleared up and I am kicking my depression and anxiety in the ass! I have also gained confidence and now actually get my photo taken, which means I'm starting to get a collection with my hubby and kids! I have a new love of life and I have Lose Baby Weight to thank as well as you beautiful queens for the never-ending support!"
2. Renée Harrison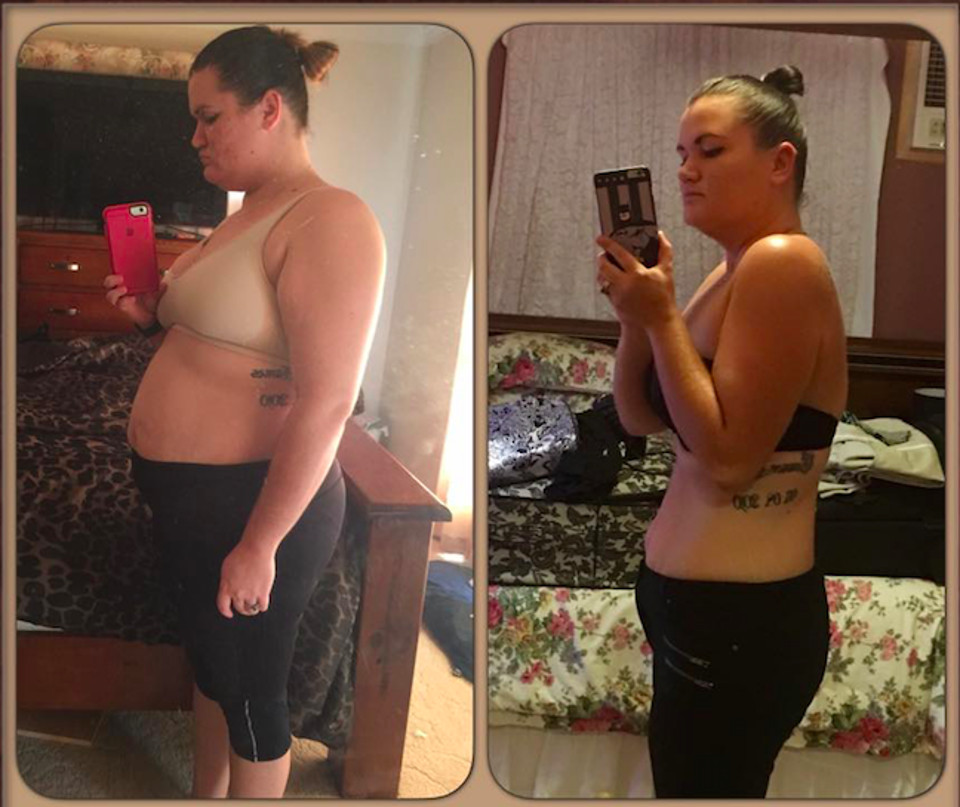 Just one kilo from a total weight loss of 40kg, Reneé says: "If somebody told me 12 months ago that this is what my life would be like now, I would of probably laughed in their face. 12 months ago I could barely get out of bed in the morning and face the day ahead, now I'm jogging 5km up a mountain.
"Weekends I would spend cooking bacon and eggs and lazing on the couch watching MTV, now I'm doing Park Run and taking my son to the park to ride his scooter. Takeaway used to be my go to after a busy, crappy day because at the time I thought it would make me feel better, now I look back and it makes me shudder to think of all those empty calories I was 'fueling' my body with.
"I loathed clothes shopping, the plus size section seemed to only stock clothing that suited a 50-year-old woman, now I can walk into ANY store and grab a size fourteen straight off the rack!
"Has it been easy, hell no! Worth it? Absolutely! It's a lot of hard work but it isn't without its rewards. Never look back on your life and think 'if only…'. Only ever look back and think 'Wow, that was difficult but I did it!' Let's do this girls!!"
3. Chelona Palmer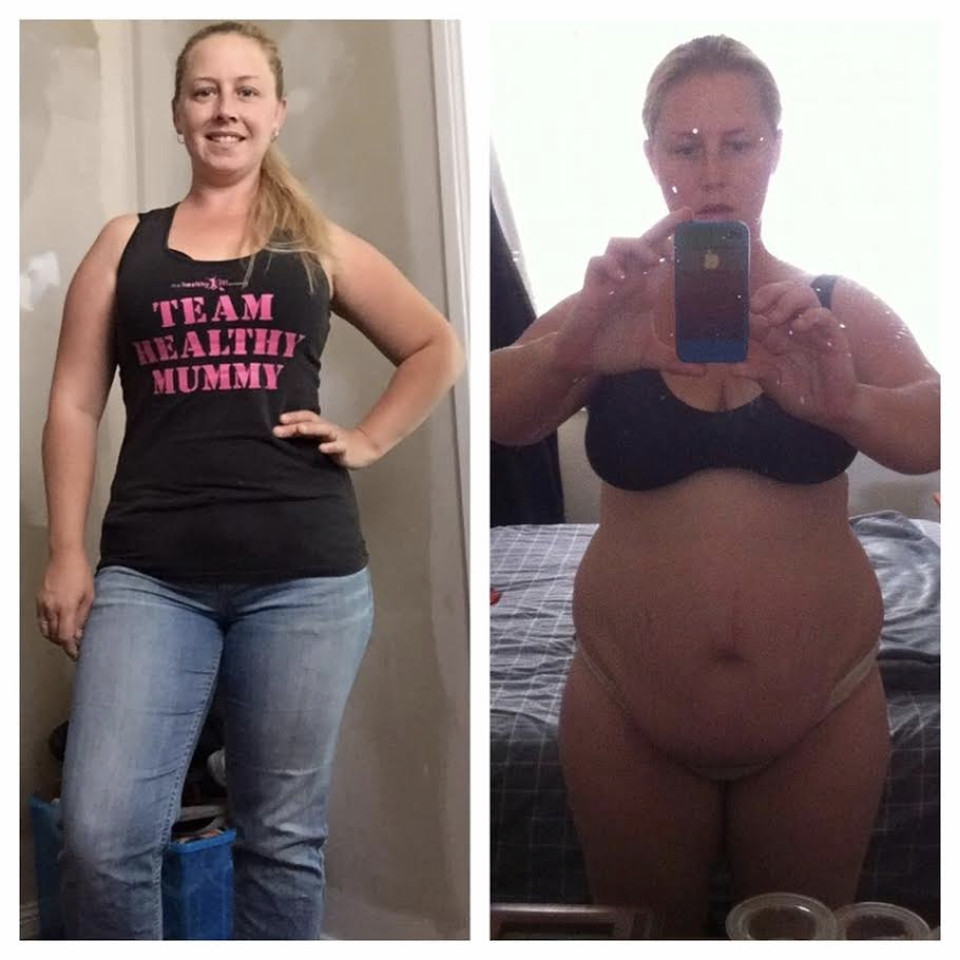 Chelona, who is masterfully pacing her weight loss, says: "The past two years have seen my life change dramatically and I can honestly say it's thanks to the amazing team at The Healthy Mummy and their products and challenges.
"I've lost 23kg and maintained this for over 12 months, with no judgement as to why I chose to maintain and not continue onto my goal wait straight away but encouragement to continue to live a healthy life and lose my weight in my own time. Thank you Healthy Mummy."
4. Aimee Costello

Stunning mum Aimee says: "There is 3 years and 34kg difference between these two pics. 27kg of this I have lost following the 28 Day Weight Loss Challenges, enjoying my daily smoothies and following the challenge exercises as well as my new found love of running!
"However what I have gained is far more superior:
Happiness…No more fake smiles.
Confidence…Boy does it feel good.
Knowledge…Knowing how to carry these healthy habits through my life and make smart choices.
Fitness…The ability to run around with my kids and actually enjoy it.
My health…need I say more!
"But best of all my family gets to enjoy the very best version of me. Thank you The Healthy Mummy."
5. Kirsty Morris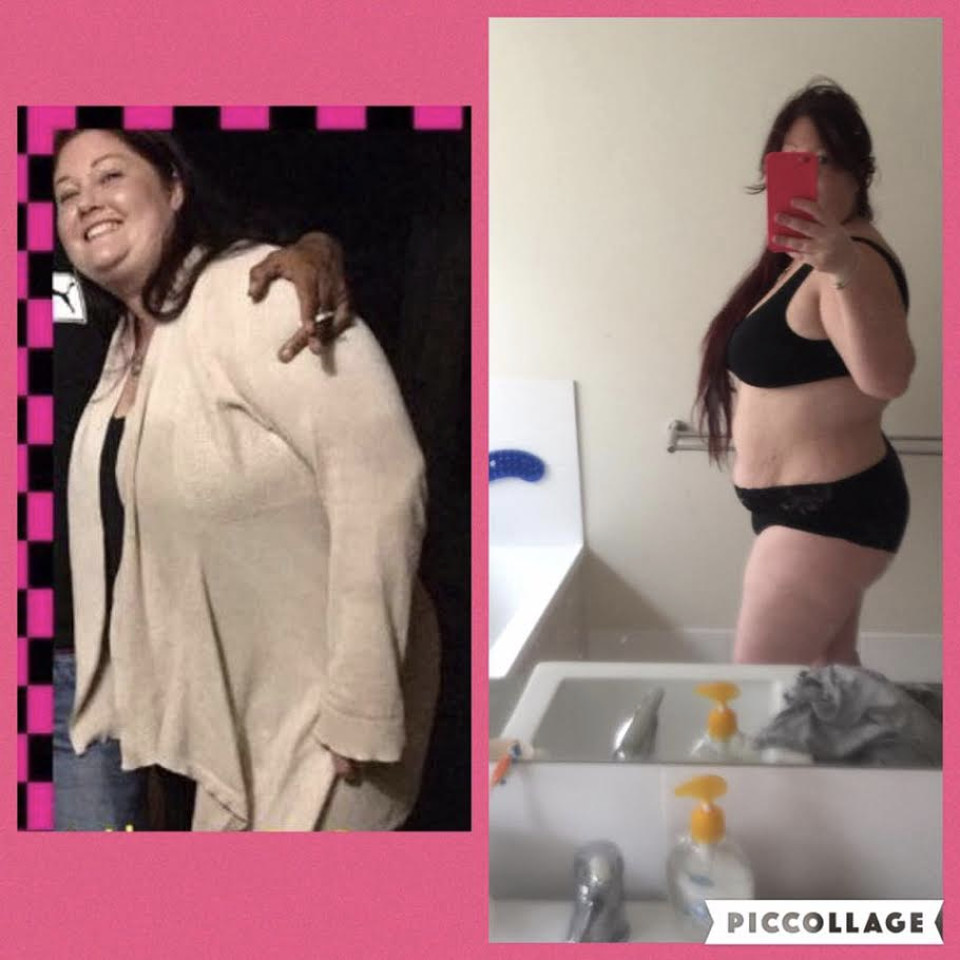 Kirsty says her weight loss journey is on the up and up (while the scales are on the way down!): "20kg loss so far. I love my smoothies and The Healthy Mummy 28 Day Weight Loss Challenge."
We're blown away by these inspiring women, who are turning around their lives, one kilo at a time. It's difficult not to get excited when you read their stories, so if you're ready to change your life, head to The Healthy Mummy – we can't wait to see you there!