5 KID APPROVED recipes with less than 5 ingredients!
Our community mums know just how difficult it can be to please the fussy little people in the house when it comes to meal time.
Thankfully, healthy mummy Leah is here to save the day (or rather the dinner time tantrums). Below Leah shares 5 KID APPROVED recipes that you can make using just 5 ingredients (or even less).
She even goes on to reveal her top tips for making kid friendly meals.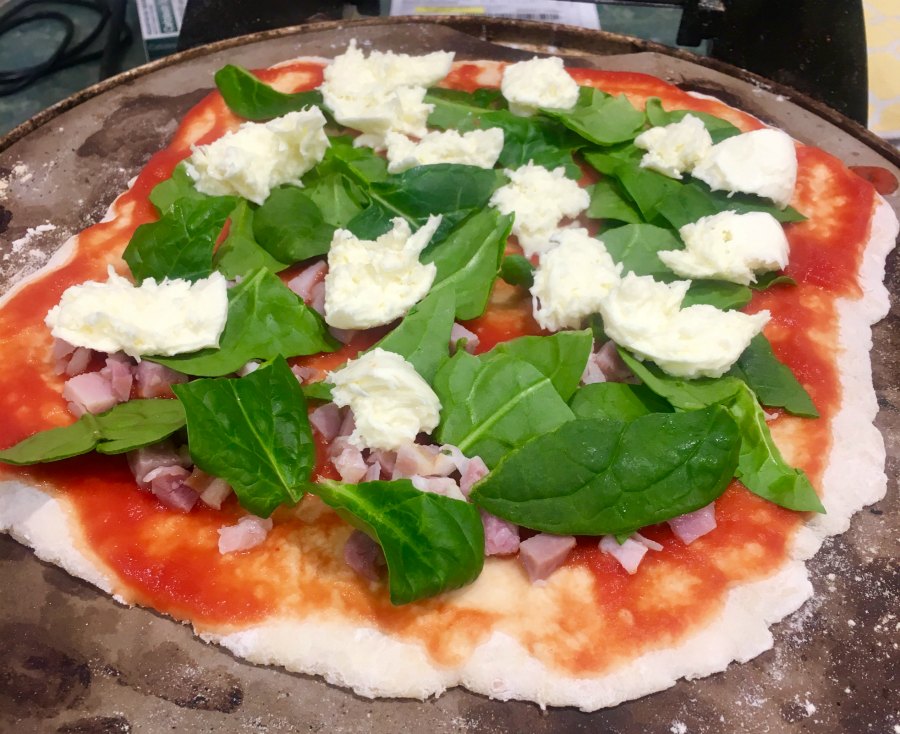 Satisfying fussy eaters
Leah says, "feeding a family is hard work".
And boy do we know it!
"Trying to keep everyone happy can be really exhausting. Luckily there are hundreds of Healthy Mummy recipes that will satisfy even the fussiest of eaters.
"I have found 5 recipes that use 5 or less ingredients that my boys love. My 2 year old is an especially fussy eater but these meals keep him happy at the dinner table," Leah reveals.
Tell us more Leah!
5 recipes that use 5 or less ingredients
Below Leah shares which 5 recipes her kids love the most. Some of these recipes can be found on the Healthy Mummy blog while others on the 28 Day Weight Loss Challenge.
1.Devilled Sausages
Leah says, "This tasty recipe has become a family favourite in our house. It is quick, easy and freezes perfectly when cooked in bulk."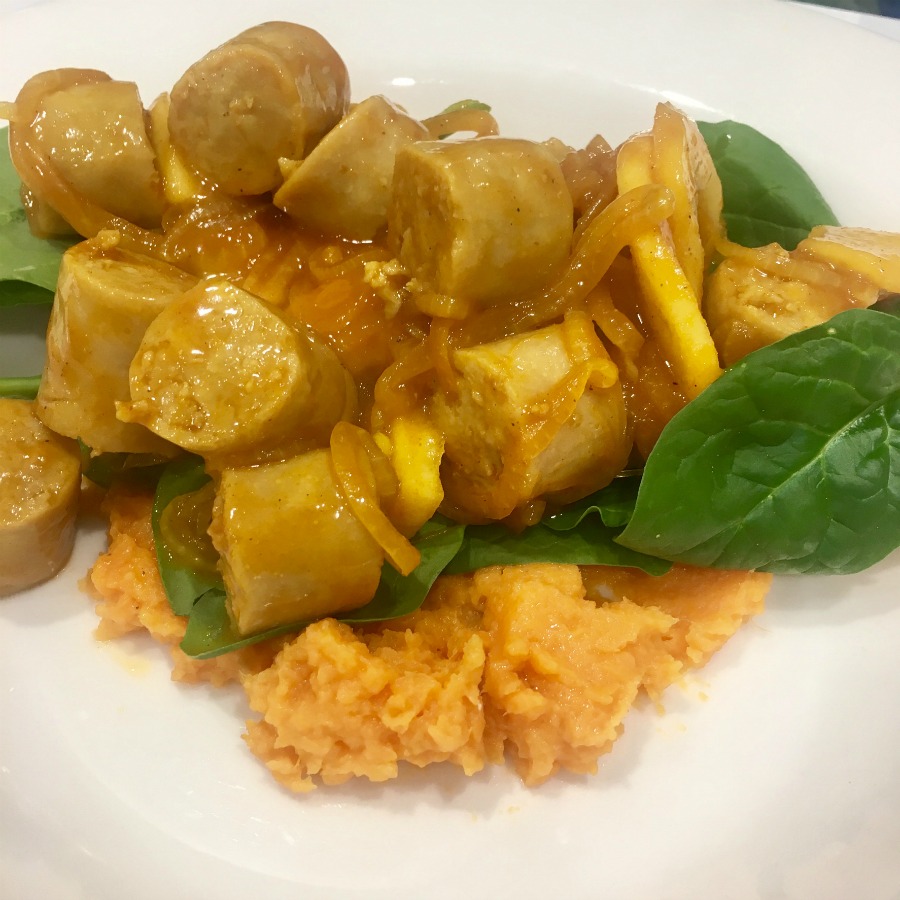 Image Source: Supplied
2.Satay Chicken Skewers with Rice
"This simple recipe is a favourite of my boys. The chicken is so tender and the sauce is delicious," reveals Leah.
You can also find this recipe on our blog.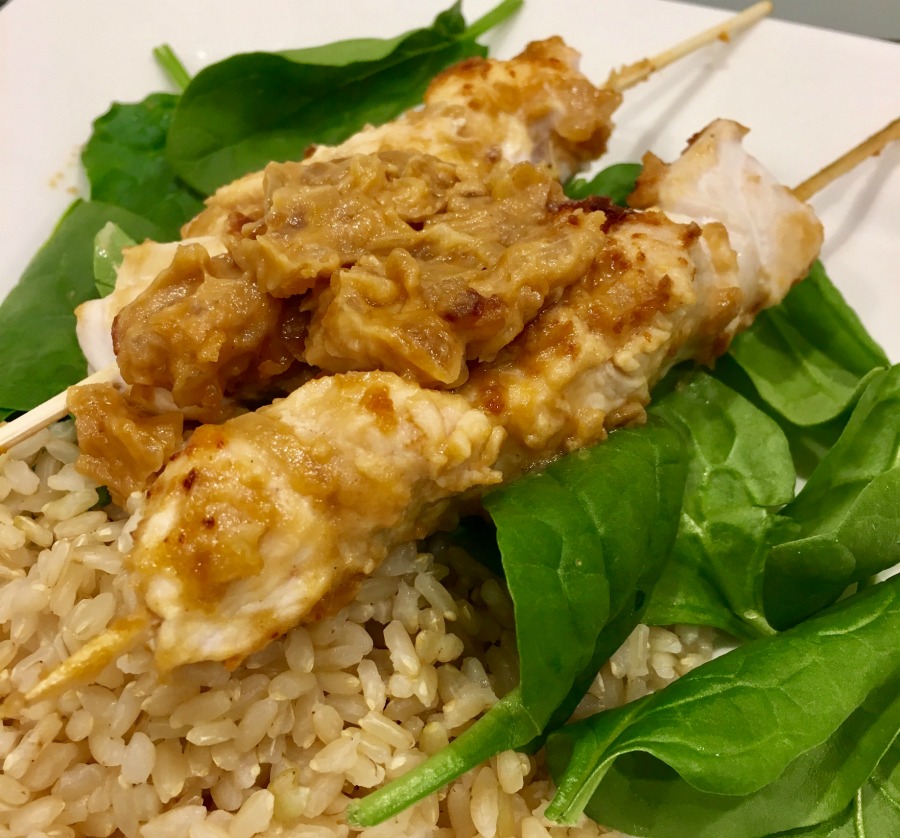 Image Source: Supplied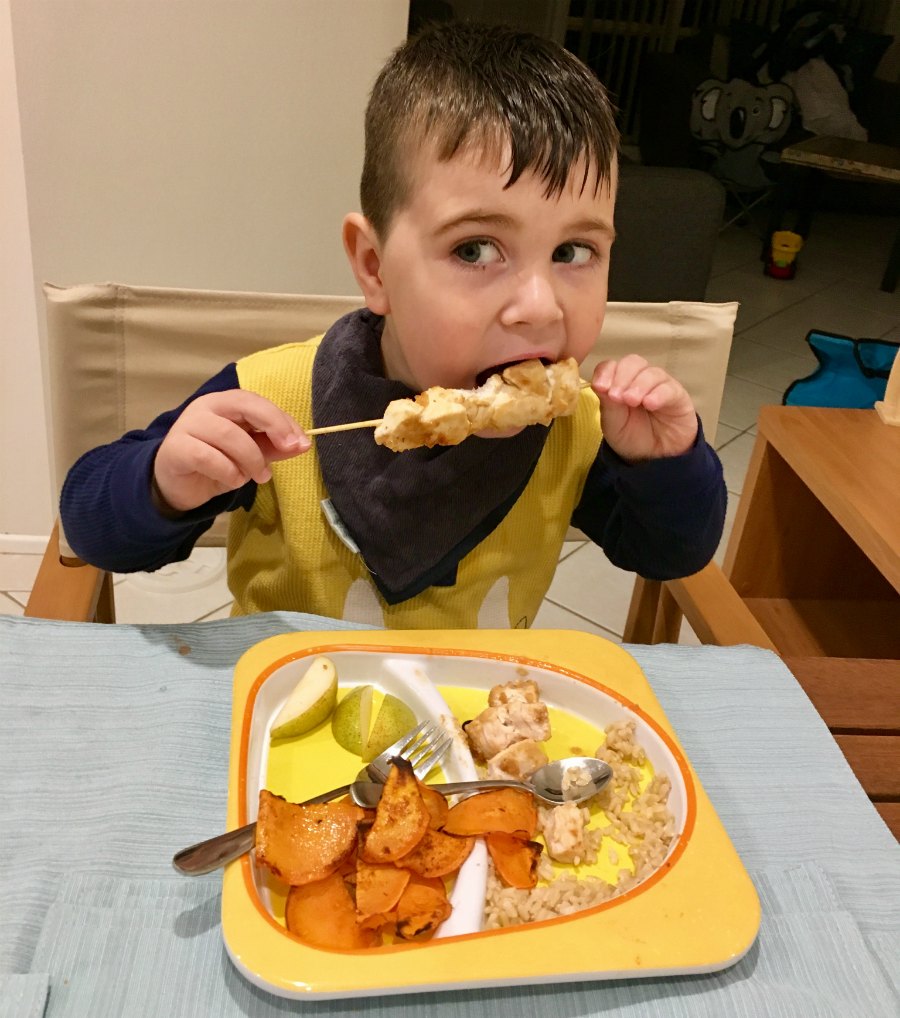 Image Source: Supplied
3.Honey Soy Chicken and Rice
The mum-of-two admits, "This meal is SO fast to make. I can always whip this up if I'm short on time and I know my whole family love it. Add your favourite vegetable as a side."
You can find this recipe in our 28 Day Weight Loss Challenge Recipe Hub.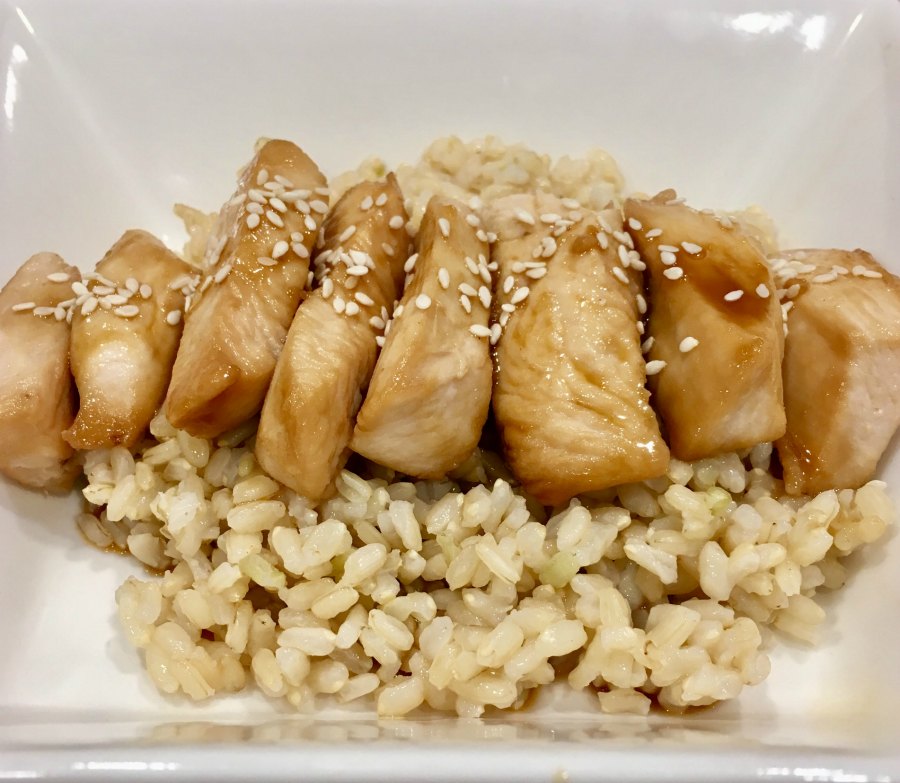 Image Source: Supplied
4.Turkey Meatballs in Rich Tomato Sauce
"My boys LOVE pasta and with the addition of tasty meatballs, this meal (taken from the 28 Day Weight Loss Challenge Recipe Hub) is a winner every time."
Sure looks delicious Leah!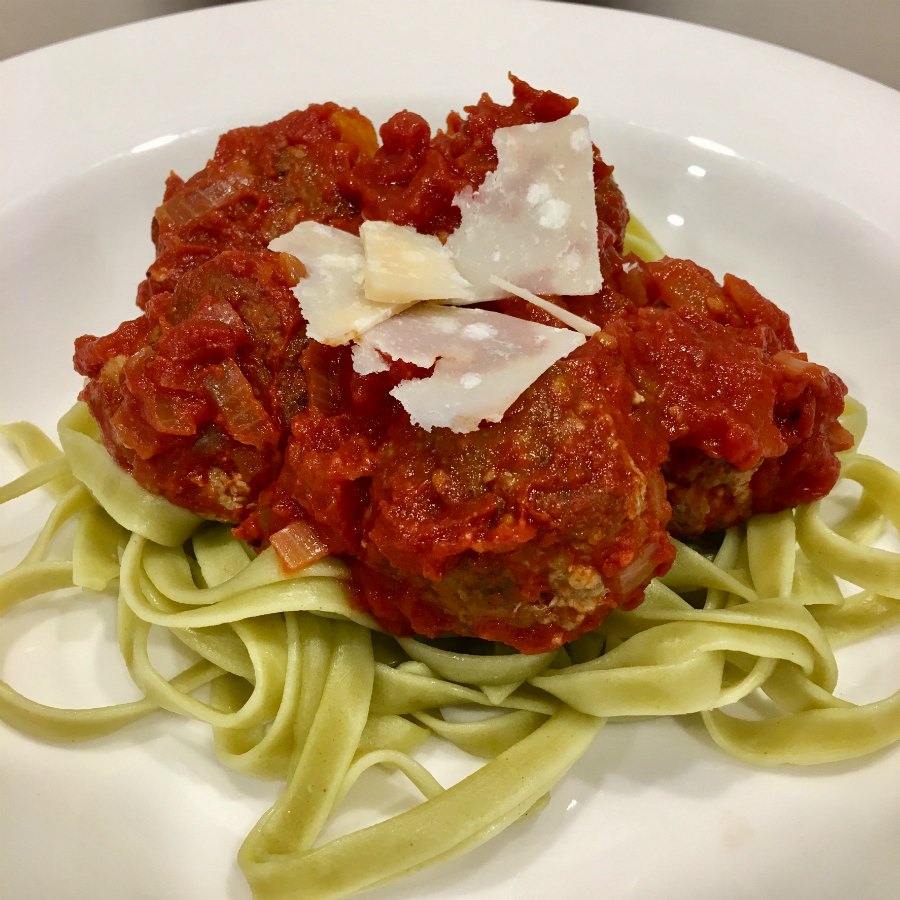 Image Source: Supplied
Leah says, "Pizza… say no more! This pizza dough recipe is amazing! 2 ingredients? Who wouldn't love that? This is a great meal to make with your kids.
"My boys love to knead the pizza dough and when it's ready, roll it out and add their choice of ingredients."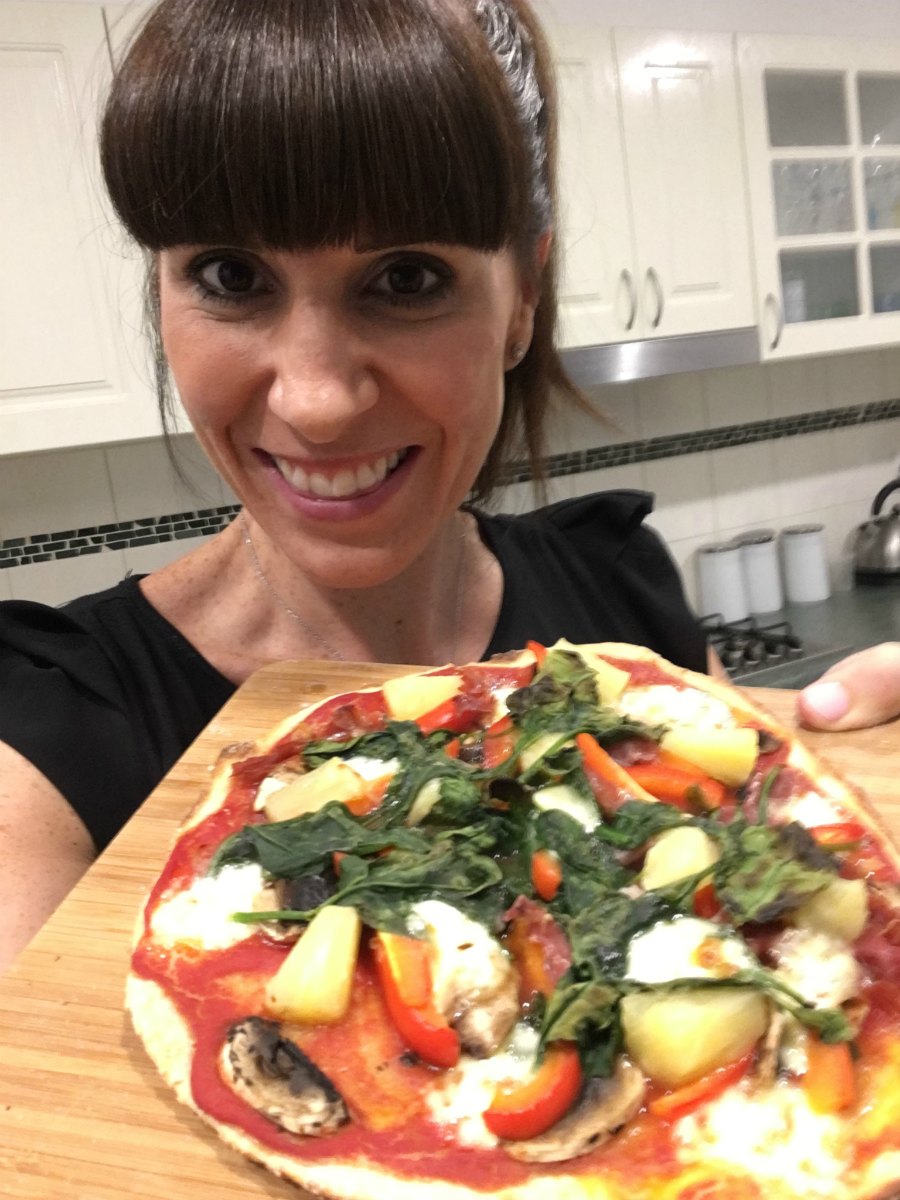 Cooking with your kids
Cooking with kids can help them understand and appreciate food.
Leah says,"Cooking with your kids not only helps you spend quality time with them after school but it also teaches them how to prepare delicious meals.
"My boys have a new understanding of food since I became a Healthy Mummy. They speak about healthy food and healthy ingredients which makes me so proud."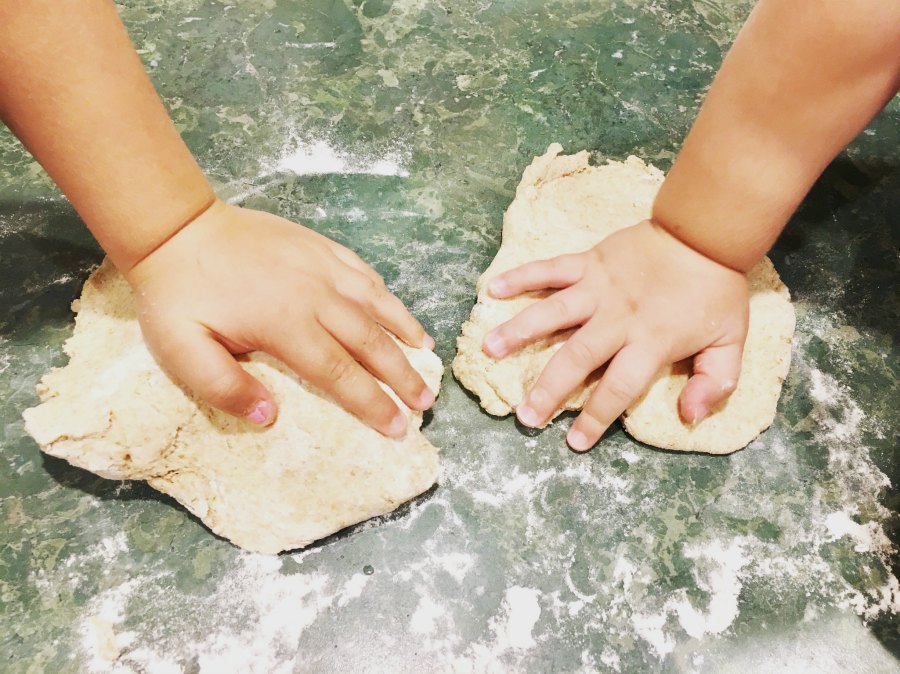 Image Source: Supplied
Leah's top tips to making more kid-approved meals
When it comes to making more kid-approved meals (meaning less mess on the floor – and more food in the tums) Leah suggests:
Write your weekly dinner plan with your children. Look at recipes and pick  meals together.
Get kids involved in the cooking process. This makes meals all the more meaningful to them as they have seen what has gone into their meal and they have helped create it.
Do the groceries together! Show your children where you get the ingredients from. Let them pick the vegetables, get them involved as much as possible.
Make meals colourful. Remember, we eat with our eyes.
Introduce new foods a few times per week. Even if your fussiest of eaters samples the new food, that's still a win.
Try and remain calm at dinner time! It can be frustrating after making a meal just to have someone refuse to eat it.
Discuss the importance of healthy food. Why is it good for our bodies?
Great tips Leah! We have NO DOUBT these will come in handy for many, many mums! Do you know what else may help? Our NEW Kids Chocolate Smoothie!
Our Healthy Kids Chocolate Smoothie has been especially made as a healthy snack for kids and is ideal if you have fussy eaters or want to ensure your children have a nutritious and healthy smoothie snack.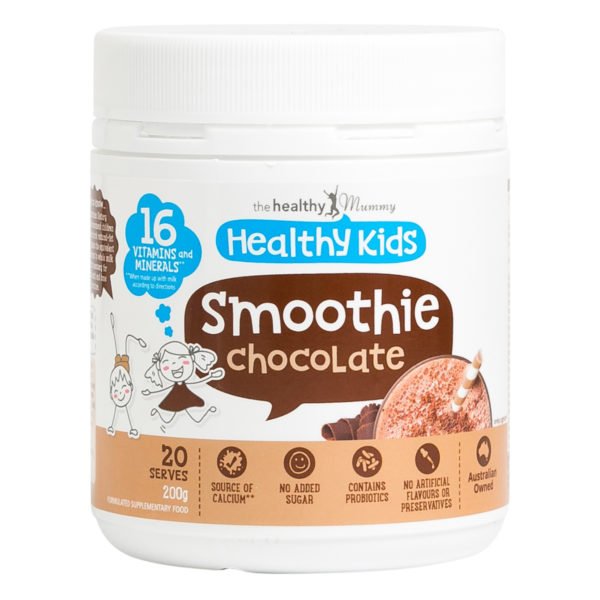 It also has a 4.5 Health Star Rating when made with skim milk. It also contains NO added sugars! 
You can learn more about our kids smoothie here.
Want more recipes like this? Join our 28 Day Weight Loss Challenge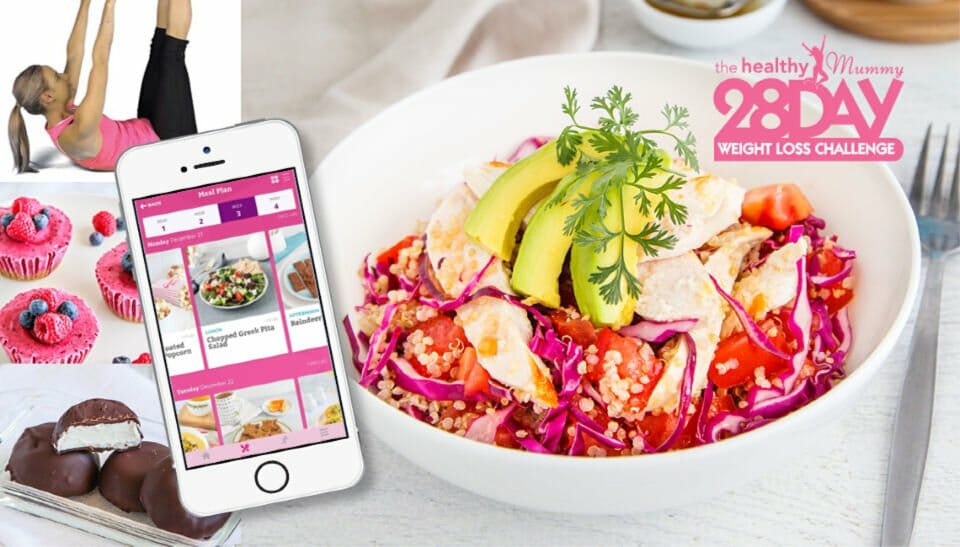 Want to shift your baby weight but feel like you have NO TIME in your day to exercise and eat healthily? That's where the Healthy Mummy's 28 Day Weight Loss Challenge can help.
The 28 Day Weight Loss Challenge is the mum's only 5-star rated app with over 1.6k reviews in 8 weeks!!
You get unrestricted access to :
Nutritionist & chef-designed weekly meal plans
Over 500 different Personal Trainer crafted at-home workouts
Daily Motivation from My Coach
Personalised Shopping lists to make life easy
More than 6000 healthy and delicious recipes at your fingertips
REAL-TIME support from The Healthy Mummy Team and OVER 300,000 other mums