Keeping your energy levels up while losing weight is one of the most IMPORTANT factors to achieve long term success!
At The Healthy Mummy, we are all about losing weight in a healthy and SUSTAINABLE way.
Jade Gardiner – who has lost 25kg in seven months after joining The Healthy Mummy's 28 Day Weight Loss Challenge – reveals how she keeps her energy levels up while on her weight loss journey.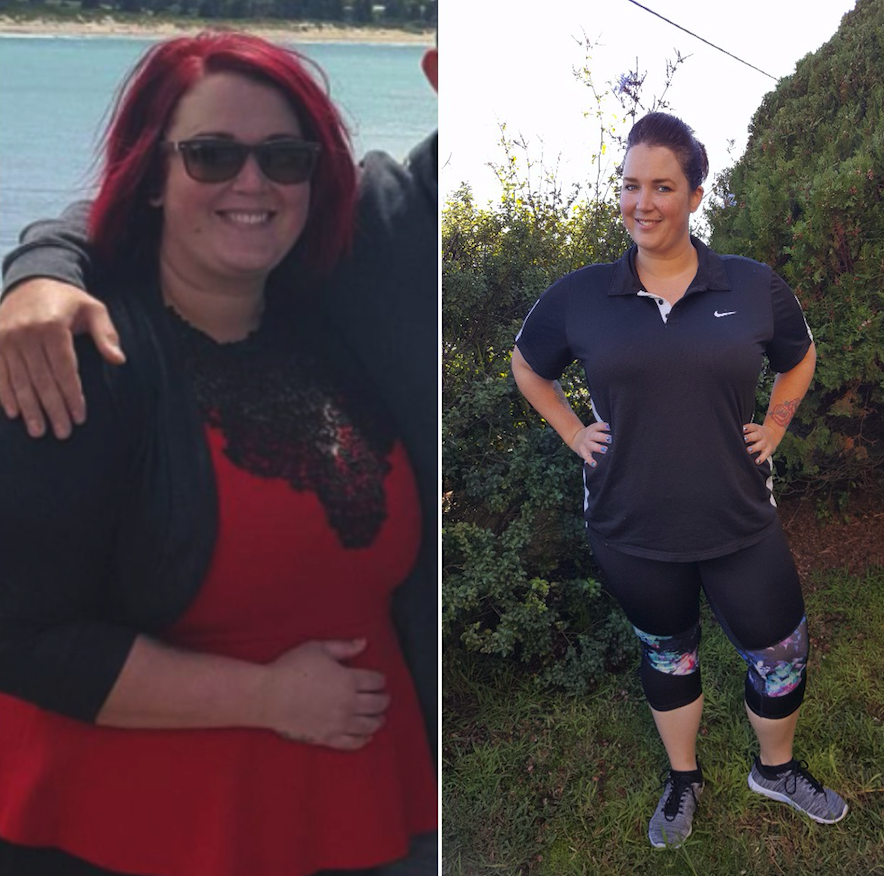 Jade says she felt tired and lethargic before she joined the 28 Day Weight Loss Challenge in January 2017.
"I had no energy, and I often felt tired and lethargic, even thought I wasn't doing anything," she says.
"Now I've joined the Challenge and have taken control of what I eat and exercise every day, I feel more awake than ever!
"That's why The Healthy Mummy works, because unlike other fad diets, you don't have to cut out food groups."
5 top tips for keeping your energy levels up
When it comes to keeping energy levels up while sticking to a weight loss journey – here are Jade's incredible tips!
1. GO TO BED EARLY!
"Before I joined The Healthy Mummy, I used to stay up until 11/12pm every night."
As a result, Jade says she felt tired and would lose energy throughout the day. This loss of energy would cause Jade to look for quick, sugary food-fixes.
"Plus, when I went to bed late,  I would munch on unhealthy snacks like chips and chocolate while watching TV after the kids went to bed." 
Many of us have been there Jade!
However, since following the 28 Day Weight Loss Challenge and her new lifestyle, Jade says has stuck to a bedtime routine.
"With my new healthy lifestyle, I now go to bed at 9 or 9.30pm. The extra sleep makes it easier for me to get up in the morning."
2. Be active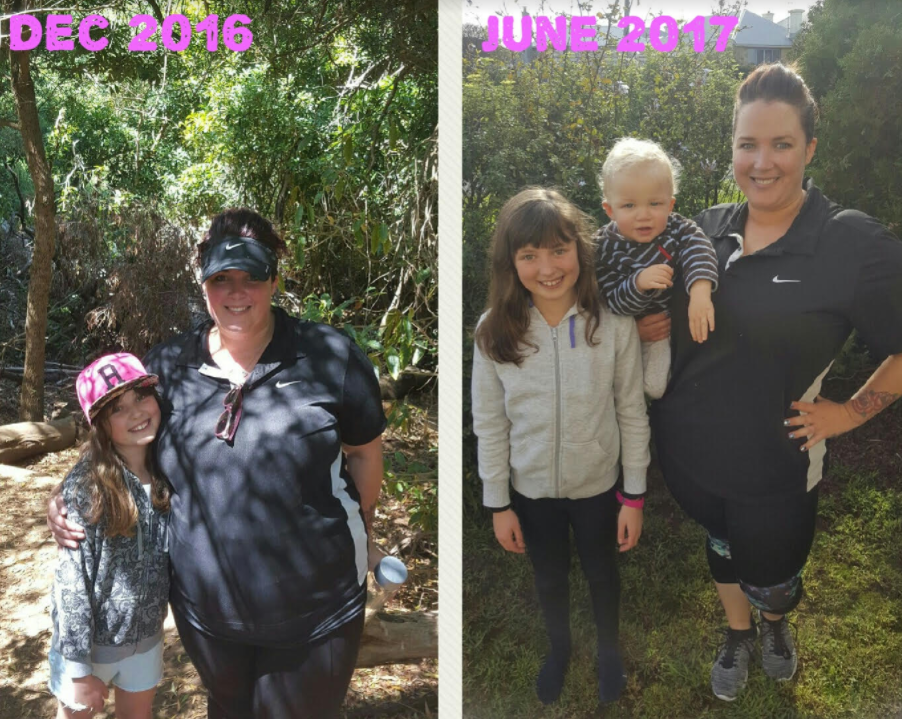 "While it sounds like it would be knackering, being active actually gives you MORE energy! I put on my active wear every day.
"Research has revealed that you can decrease fatigue by as much as 65 per cent by getting moving, and I always feel so energised after a workout – whether it be a brisk walk or doing some simple exercises at home while my son has his nap."
Wow what an awesome finding Jade.
3. Stay hydrated
Here at Healthy Mummy H.Q we can't stress the importance of drinking water and successful weight loss enough (and for all sorts of reasons).
"I feel really tired when I don't have enough water in my system. So now I make sure I have at least 2 litres a day.
"It helps me feel wide awake and I feel less lethargic when I know my body is hydrated."
4. Make sure you're eating the right amount
"If you eat too much, you run the risk of feeling sluggish. If you eat too little, you may feel like you've your energy levels take a dive.
"The best way to know you're eating the right amount is to keep track of what you consume through The Healthy Mummy's 28 Day Weight Loss Challenge App.
"Not only does this tell you what your BMR is, but how many calories you should eat each day."
For more info on your Basal Metabolic Rate or BMR, click here.
5. Try the Healthy Mummy's Super Greens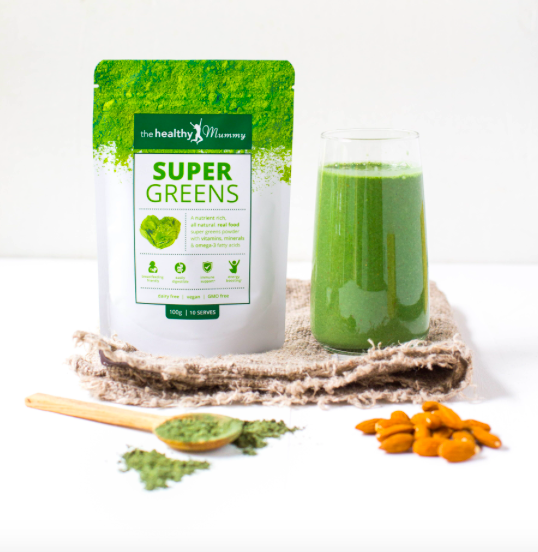 "Every day I start my day with the Healthy Mummy Super Greens."
"They help boost your energy levels and immune system and are asked with whole food ingredients that give your body a powerful dose of nutrients. It's exactly what a busy mum needs!"
With more IRON that 12 cups of spinach and 56 x more Vitamin B12 than a beef steak – our ENERGY BOOSTING SUPER GREENS are designed to help women load up on essential vitamins and minerals WHILE increasing their energy.
To find out more about the Super Greens or to purchase yours, click here.
Thanks for the AMAZING energy boosting tips Jade. MANY of us certainly do need them!
More on Jade's amazing 25kg loss weight loss transformation
Jade reveals, "Since joining the Healthy Mummy 28 day Challenge January this year I have lost 25kgs.
"I still have a long way to go but thanks to these easy to follow and family friendly programs I am already half way towards my weightless goal.
"I am so happy and proud of my progress and I feel like I can be better role models to my kids and It's all thanks to The Healthy Mummy! Join me and change your life!"
Inspired to join Jade on the 28 Day Weight Loss Challenge?
Our Challenge is designed by mums FOR MUMS – to help them reach their goal weight and tackle their health and fitness.
The Challenge is home to customisable meal plans, 24/7 social support and realistic exercises mums can do AT HOME.
Our Challenge entails:
28 days of at home exercise routines (no gym needed) – with video instruction
Customisable and breastfeeding friendly meal plans
Time-efficient exercises for busy mums – under 30 mins
Challenge combines Pilates exercises with interval and circuit training (HIIT)
Suitable for basic to advanced fitness levels.
Home to thousands of EASY-TO-MAKE recipes.
NEXT 28 DAY WEIGHT LOSS CHALLENGE STARTS SOON!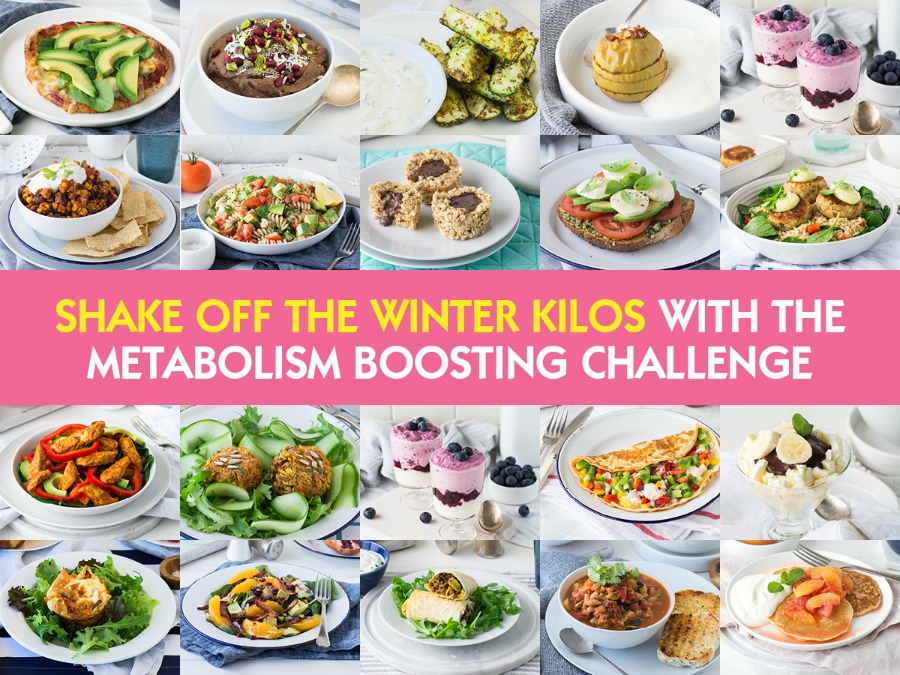 To find out more on the 28 Day Weight Loss Challenge click here.
*Images and references to kilograms lost are as supplied by the individual in the story. The Healthy Mummy assumes information and photographs supplied to be true in nature and is not responsible for any false misrepresentations or claims relating to their programs or products.