'You Can Achieve Anything': This Mum Has Transformed Her Body And Lifestyle!
Wow! Stephanie Marriott you look absolutely incredible! This motivated mum has managed to transform her body, embrace healthy eating and prioritise exercise with the support of The Healthy Mummy.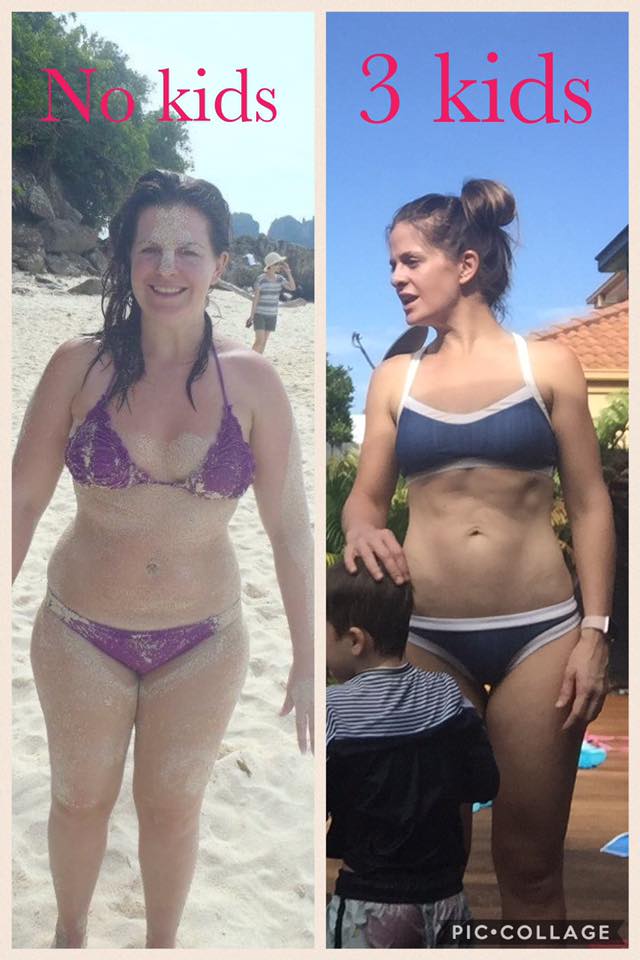 Stephanie's before and after pic is beyond AMAZING! 
Fit And Fabulous
Finding the balance between looking after your family and yourself can sometimes be tricky. But this gorgeous mum has managed to find it – and is feeling better than ever!
Stephanie says: "Before shot- no children, all the time in the world, only cooking for my husband and I, unhealthy and didn't exercise.
After shot – three children, limited time, cooking for five, healthy and loving exercise."
Anything Is Possible
Stephanie reminds mums that achieving your weight loss goals IS possible. You just have to be persistent!
Stephanie says: "If you put your mind to changing your habits, you can achieve anything."
The Healthy Mummy Support
The Healthy Mummy has been able to support thousands of mums – including Stephanie – tackle their health, weight and lifestyle.
Stephanie says: "The Healthy Mummy gives you all of the tools and support that you need to change. Healthy recipes, meal plans, exercise plans and support groups."
Don't Wait – Start Today!
Stephanie says: "Don't wait until next week, next month or next year to start changing habits. Start today.
"Start by drinking more water. Start by committing to a healthy breakfast or lunch each day.
"You don't have to change EVERYTHING all at the same time – that will only bring stress, anxiety and the feeling of failure when you don't succeed immediately.
"Above all, remember that you don't go from a before picture to an after picture overnight!"
Stephanie – we hope that you are proud at how far you have come! We think you look FANTASTIC!
So, What Are You Waiting For?
If you are inspired by Stephanies's before and after pic and want to take charge of your own health and weight – then join our 28 Day Weight Loss Challenge TODAY.
With more than 2,500 delicious (and healthy) recipes, 350 exercises & 24/7 support – the 28 Day Weight Loss Challenge  is designed (and proven) to help busy mums like you lose weight!
To learn more about our challenge OR to join – click here.
Did you know?
Did you know that The Healthy Mummy also has a range of delicious smoothies to help support your weight loss?
With delicious flavours (including chocolate and caramel), our smoothie range is jam-packed with vitamins, minerals, nutrients and important antioxidants. Unlike other supplements, our smoothie range DOES NOT CONTAIN any weight loss accelerants, caffeine, gluten and is dairy free. It is also a non Genetically Modified product (not to mention – breastfeeding friendly)!
To learn more about our smoothies – click here.
To purchase one of our smoothies – click here.