Announcing The Healthy Mummy's Brand New Partnership with Optus!
The Healthy Mummy is super excited to announce an exciting new partnership!
We have partnered with Telco Giant OPTUS to create family-friendly and fun workouts.  Our amazing fitness content in the Healthy Mummy App, home to the 28 Day Weight Loss Challenge showcases HEAPS of different types of workouts, including the newly launched Mum and Kids workouts that are perfect for families, by keeping kids engaged with videos that are no longer than 10 minutes long – perfect for lockdown!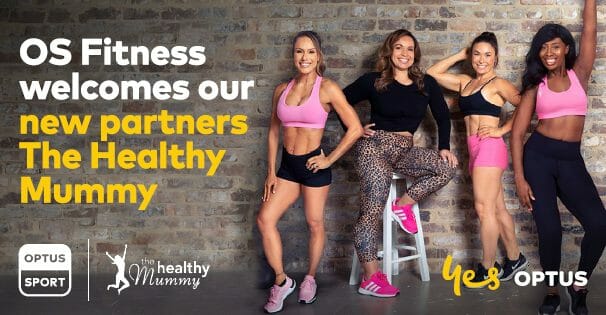 Partnering for better health
Creating a healthy lifestyle and healthy habits for the entire family is at the heart of what The Healthy Mummy is all about.
The Healthy Mummy founder Rhian Allen wanted to offer healthy options for families who were looking to do something active and fun together while at home and is thrilled to be partnering with Optus with these workouts.
Rhian says, "I am very proud to announce our new Healthy Mummy Partnership with Optus.
Optus is a family brand and with very similar values and audience to The Healthy Mummy and I feel privileged that we have been able to partner to create family workout videos that will now also feature on the Optus Fitness Platform.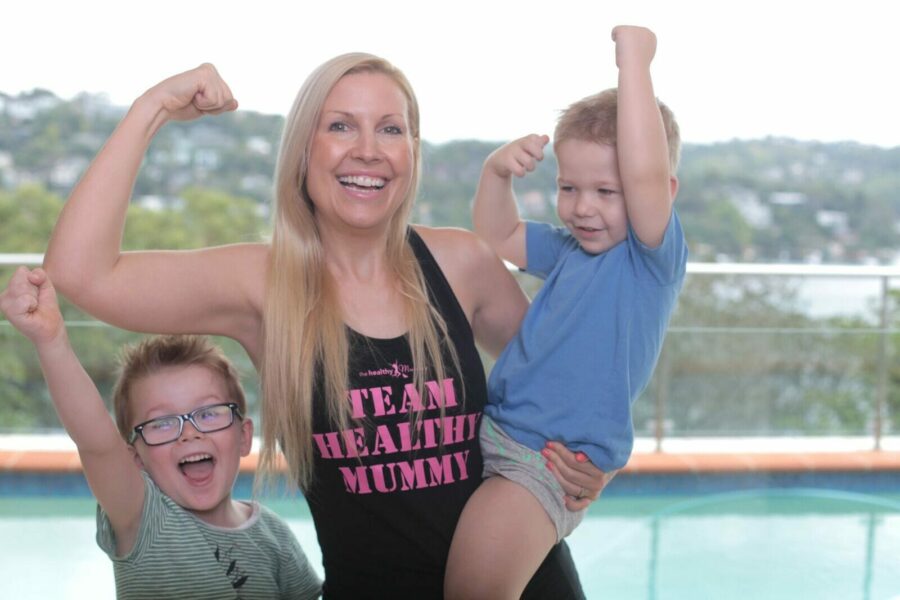 "Family fitness is so important, not just for physical health but for mental health too. This partnership is a great opportunity for Optus to team up with a trusted leader in the health and fitness space with a shared mission in helping families to adopt healthy habits relating to fitness at home,"
Thank you Optus for working with us and believing in us and what we do as a brand."
New Family Friendly Workouts
These workouts will give mums the perfect opportunity to involve their kids in staying active. You get to spend some quality time together helping the little ones burn off excess energy whilst you smash your health goals. These workouts are suitable for kids of all ages and fun for the whole family!
What's more, they are only 10 minutes long so no chance for the kids to get bored. There are lots of mums and kids workouts to choose from too, from HIIT, to Animal Exercise, to Cardio Fun and lots more!
You can find these new videos in your Fitness Library in the Healthy Mummy App, along with 500 other at-home workouts.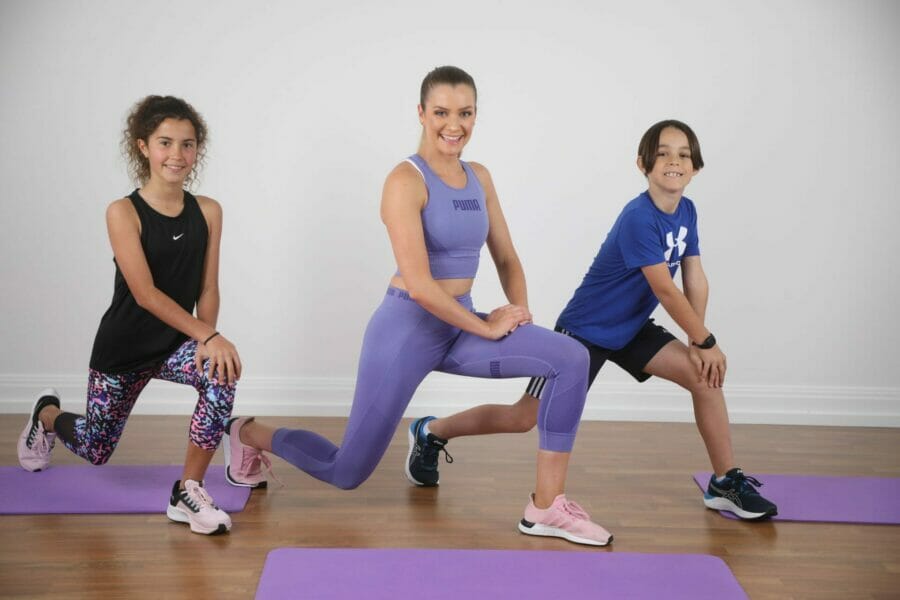 Work out with Jade
These amazing new family friendly workouts are being led by our awesome Dance Cardio trainer Jade!
Jade is an AMAZING dance teacher and personal trainer. And along with all things dance and fitness, Jade knows a thing or two about keeping kids occupied with two little daughters of her own.
Jade is super excited to bring the new family friendly workouts to life!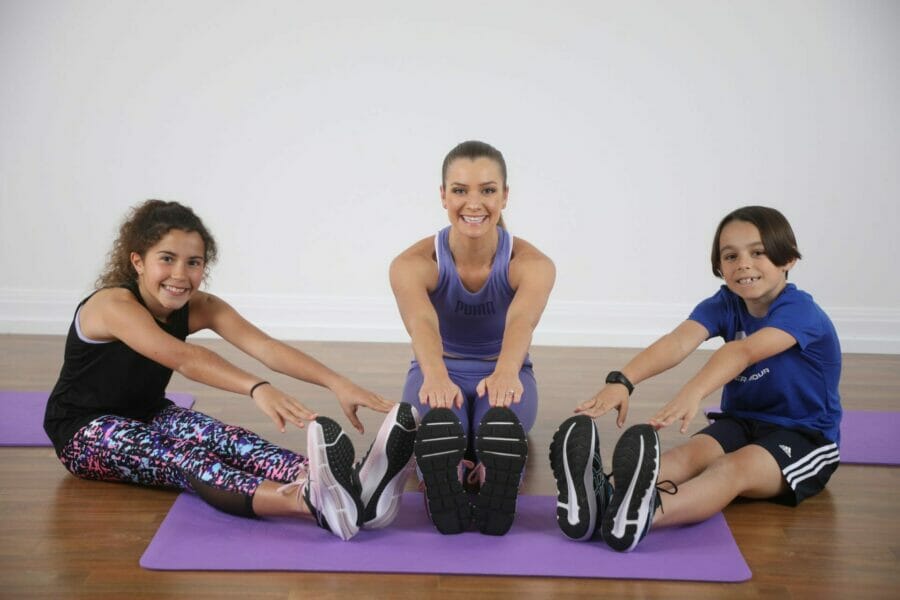 Jade says, "I absolutely love this new program because it provides the perfect opportunity for you to get moving while spending quality time with your kids and family as a whole. These workouts are only 10 minutes long, designed for all ages and fitness levels so you can have a great time breaking a sweat together!
There are HIIT workouts, cardio style sessions and we even take it down a notch to focus on stretching and breathing. Improve your stamina, strength, agility, flexibility, coordination.. and even your knowledge on animals as you navigate through this fun new program with your family." 
Ready for Sneak Peek?
Take a look at one of the New Workouts from the APP!
Did you know we also have baby wearing workouts in the Healthy Mummy App?
OS Fitness on the Optus Sports App
Optus launched OS Fitness in 2020 after listening to customers being stuck at home during COVID lockdowns. As fitness providers also moved to online delivery of their classes, Optus Sport expanded its content by including home workouts on the Optus Sport app.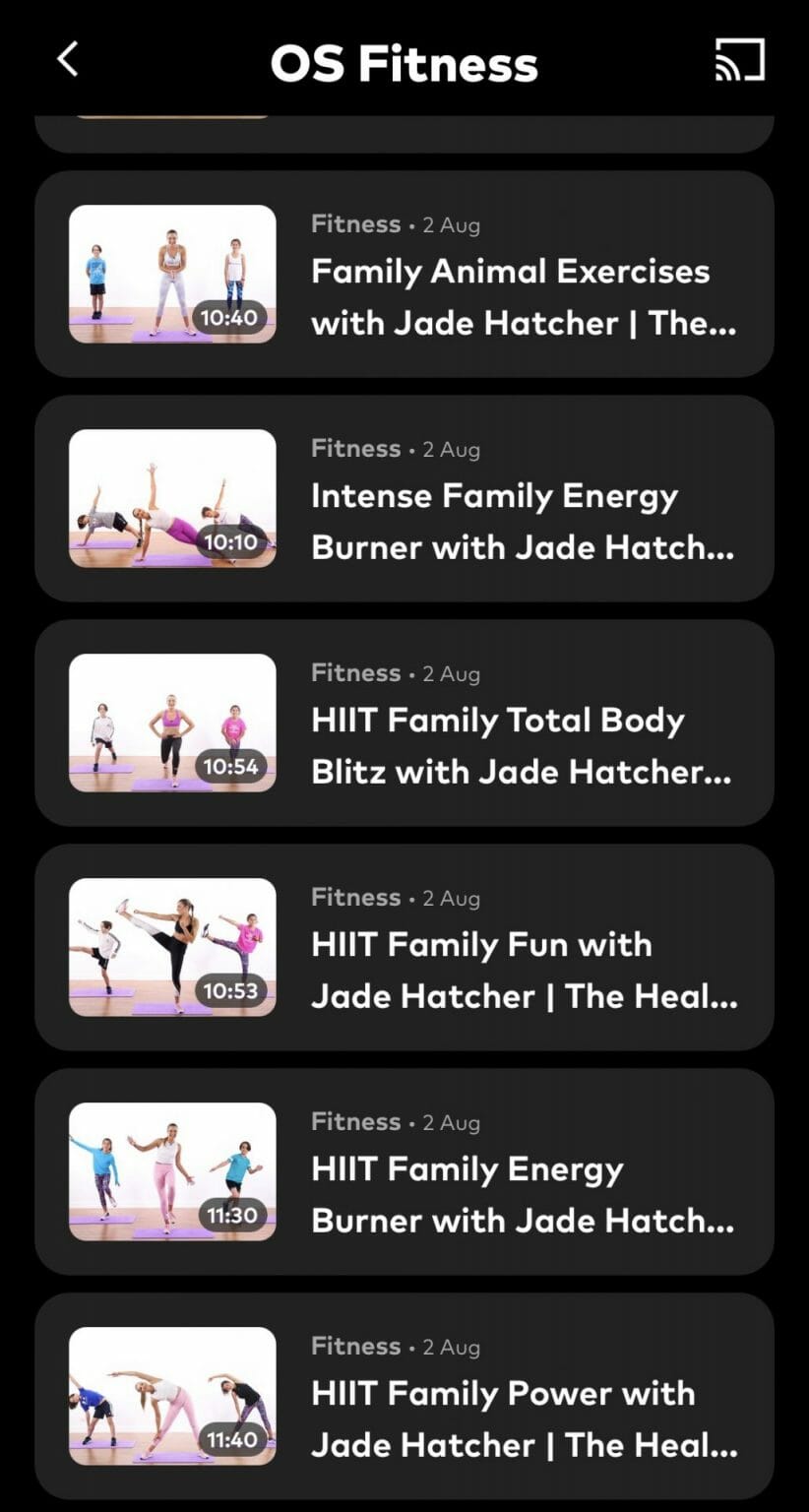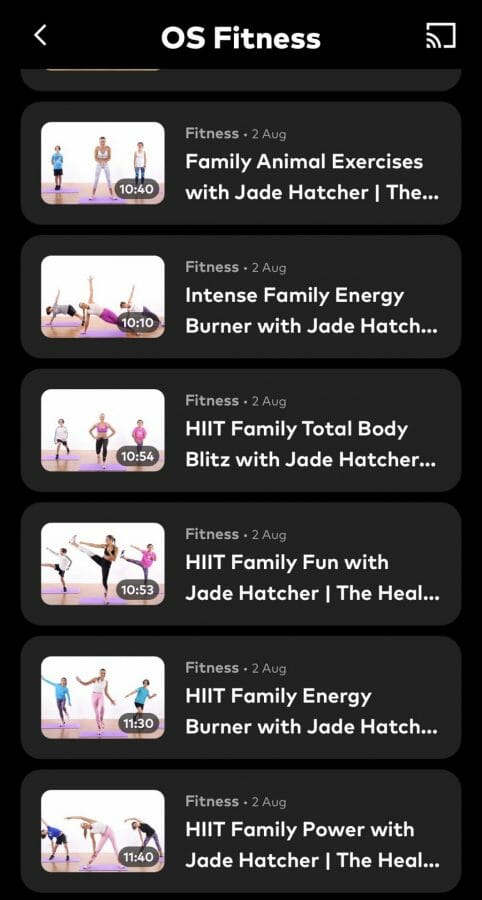 Anisha Grover, Director of Innovation Strategy and Connected Heath at Optus said, "We are so pleased to partner with The Healthy Mummy and to promote home fitness content that is fun and accessible for the whole family, with more than 50 workouts available."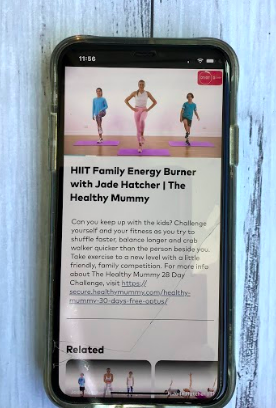 Fitness in the Healthy Mummy APP
Along with access to over 4500 healthy and family-friendly recipes, The Healthy Mummy App houses more than 500 at-home workout videos perfect for busy mums and their families.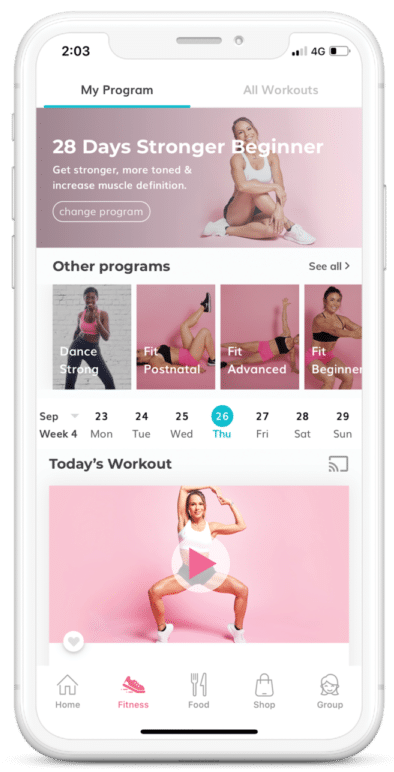 Not only are there workouts for ALL fitness levels, but there are also heaps of different types of workouts, varying in length  including:
Boxing workouts
HIIT workouts
Box Jump workouts
Yoga Workouts
Pilates Workouts
Weight Workouts
Tabata Workouts
Dance Cardio workouts
Post baby workouts
Pregnancy workouts
Baby wearing workouts,
Strength training workouts,
Booty band workouts.
Ready to take control of your fitness goals?! For access to our amazing workouts, join the 28 Day Weight Loss Challenge.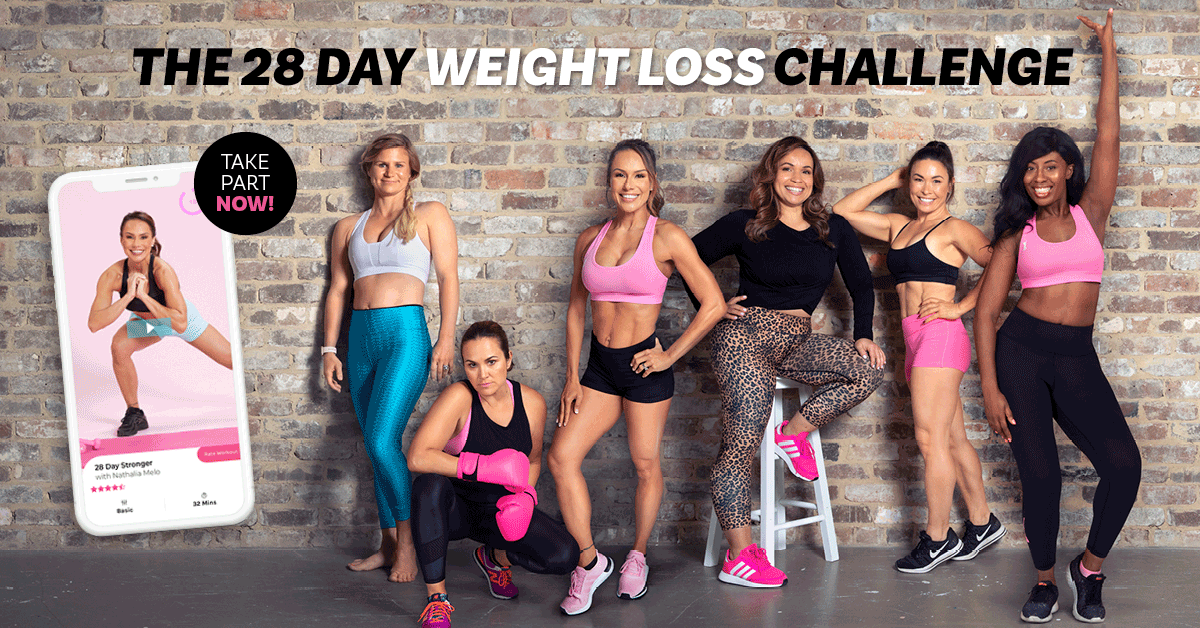 If you are inspired to get moving with one of these amazing women and want to take charge of your own health and weight – then join our 28 Day Weight Loss Challenge TODAY.
With more than 4,500 delicious (and healthy) recipes, 500 exercises & 24/7 support – the 28 Day Weight Loss Challenge is designed (and proven) to help busy mums like you lose weight!
For more information on the 28 Day Weight Loss Challenge, click here.