Which Is The Best Plain Yoghurt?
Yoghurt is incredibly healthy for you as it is a great source of calcium as well as probiotics, which is important for your gut health.
You can eat it sweet or savoury, as a snack, as an addition to your Healthy Mummy Smoothie or even as a healthy side dip for dinner. It is so versatile.  Choosing the right one is often the hardest part.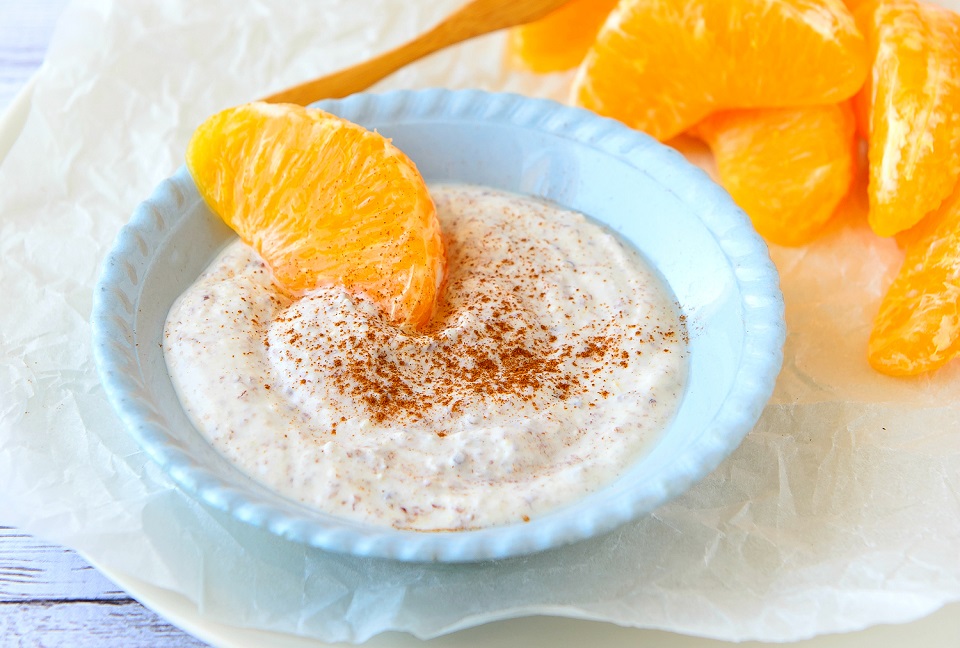 When you turn the container over, you can find a whole host of ingredients which you wouldn't expect to be in a product that traditionally contained milk and probiotic cultures only.
Gelatin, sugars, thickeners, sweeteners, inulin, food acids and colouring agents. All in a yoghurt deemed a good choice.
So what yoghurts would a nutritionist choose?
Mandy dos Santos (BSc.FSc.Nut and Grad.Dip.H.Nut.) tells us her top yoghurts she recommends (and uses for herself and her family).
Top Greek and Natural Yoghurts
1. Jalna Greek
I like Jalna yoghurt as it is pot set so it has a thick texture and a delicious acidic flavour.
All Jalna yoghurts are made with minimal ingredients and they do not have added sugar or artificial ingredients. They also do not use any thickening agents or gelatine.
From a nutritional panel perspective they have:
8grams of total sugar per 100grams of yoghurt, which would be all based on lactose from the milk (which is the milk sugar naturally occurring).
As it is a full fat Greek yoghurt there is 10grams of total fat per 100grams of yoghurt.
2. Jalna Natural Yoghurt
I like this yoghurt as well as again there are no artificial ingredients or thickeners added like the whole range, but if the children are complaining of the acidity of the Greek yoghurt then this is a great choice.
This yoghurt is actually fat free and only has 0.1grams of total fat per 100grams of yoghurt.
The total sugars are at 5.5grams per 100grams. The reason why there is more is not because there is added sugar in there (a common misconception for natural and plain yoghurts, although this does happen sometimes in the flavoured ones).
It is because percentage wise when you have less of one particular component (i.e. fat), naturally there is higher of something else, in this case, naturally occurring sugars.
3. Farmers Union Greek Yoghurt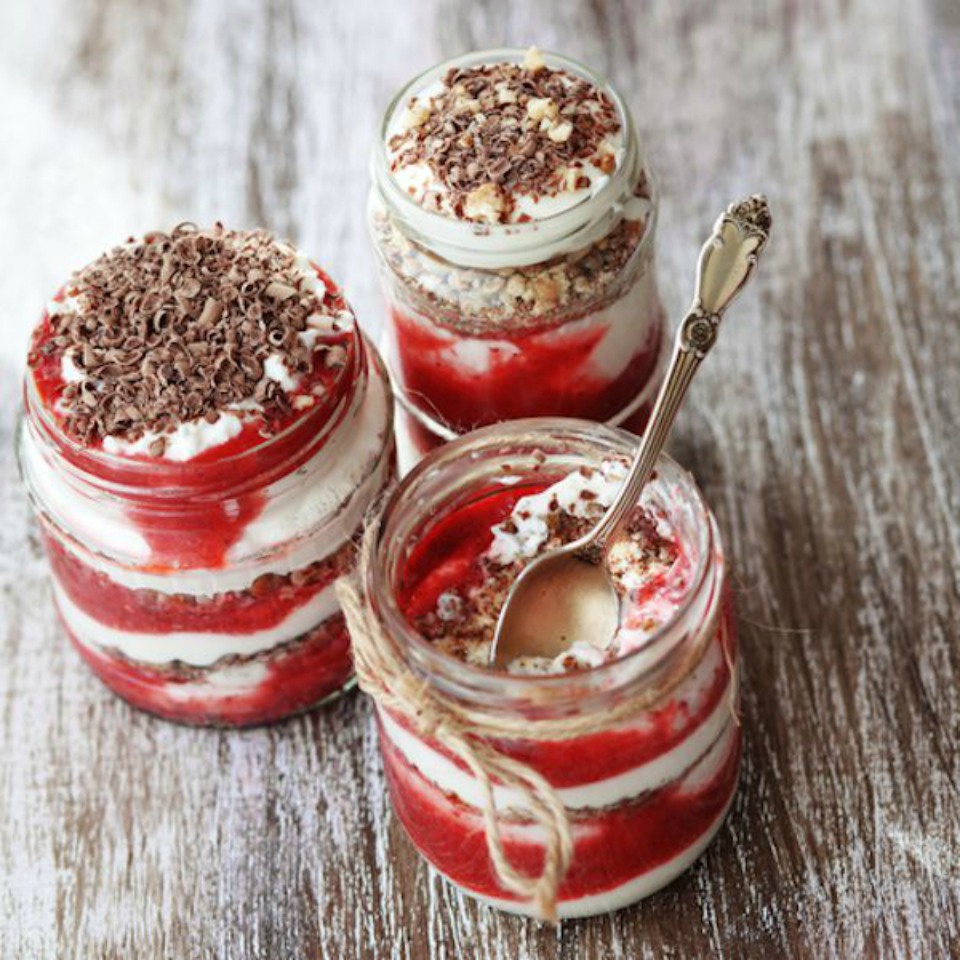 Love the smooth creaminess of this yoghurt and it is not as thick as the Jalna Greek but still a nice acidic flavour.
This brand also has the choice of full fat or low fat for the Greek Yoghurt. There are also no artificial ingredients.
For the full fat range the total fat is 9.7grams per 100grams of yoghurt and total sugars is 7.2grams per 100grams of yoghurt.
4. Barambah Organic and Meredith Dairy
These are deliciously creamy yoghurts without any added nasties. While these two yoghurts are not generally available at the big supermarket chains, you can often find them in delis, fruit shops and some health food stores. Check them out.
Sweet Yoghurts
When you delve into the flavoured yoghurts it gets tricky and in fact there are only 2 that I choose for vanilla.
5. Jalna Vanilla Thick and Creamy
They use a fruit juice concentrate rather than added sugar to sweeten the yoghurt and again their ingredients are natural and have no artificial ingredients. Even their vanilla is from a natural source.
The total fat is 4.7grams per 100grams of yoghurt and the total sugars is 10.7grams per 100grams which is low in comparison to many other vanilla yoghurts.
6. Five:am Vanilla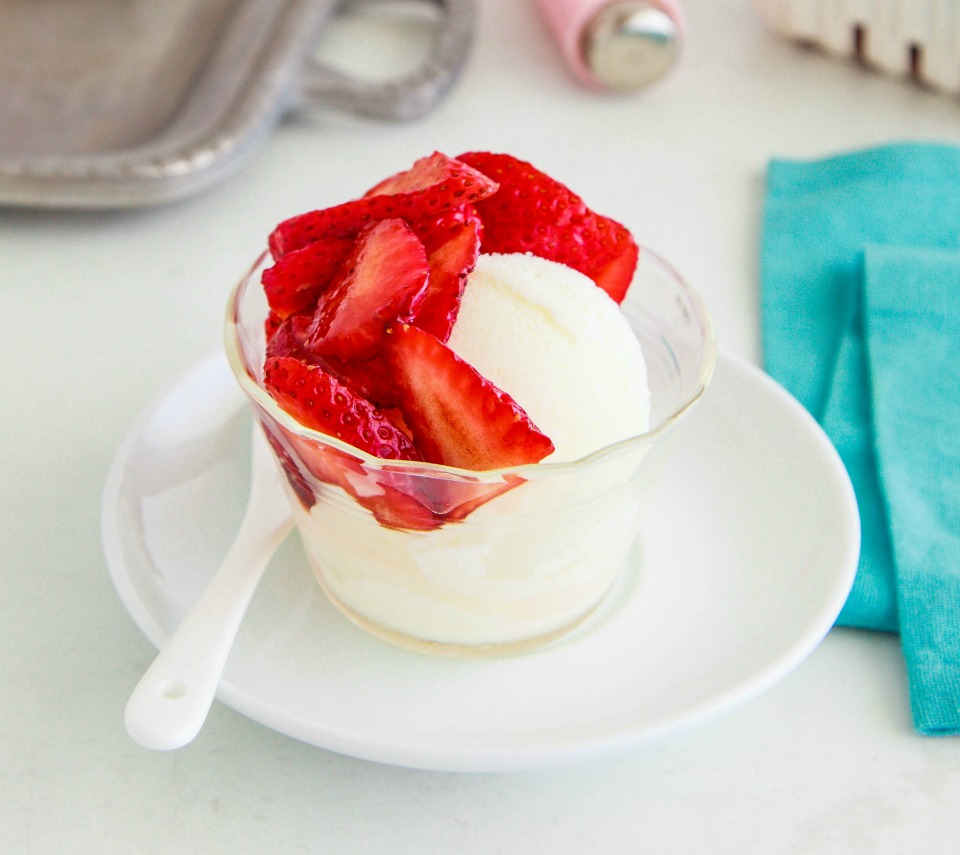 Unlike Jalna, they add thickeners BUT they are natural. They use milk solids as well as rice starch which is natural and harmless. They also add sugar but the rest of their ingredients are fine. And it tastes delicious.
The total fat is 5.1grams per 100grams of yoghurt and the total sugars is 11grams per 100grams of yoghurt.
If you like sweet yoghurt, add pureed fruit or honey and cinnamon to your plain natural yoghurt. It is just as delicious but you are in control of how much you add. Just keep in mind how much you are adding because natural honey is still sugar so think 1 teaspoon, not 10!
Non-Dairy Yoghurt
We asked another of our Lose Baby Weight nutritionists, Cheree Sheldon, about her recommendation for some yoghurts for those of us who don't eat dairy.
If you like coconut, she suggests trying CoYo as it is a yoghurt made with coconut milk.
No Udder is another brand to consider, and they offer a coconut yoghurt as well as an almond yoghurt.  It's great to know that there's no need for you or your family to miss out on the health benefits of yoghurt due to food intolerances.  We love using yoghurt in many of our healthy recipes as part of our 28 Day Weight Loss Challenge.
In terms of its uses, yoghurt is so versatile. Think parfaits, chia breakfast puddings, pavlova, savoury dips, yoghurt mousse, panacotta, or good old strawberries with yoghurt.