We LOVE adding cherries to the Healthy Mummy Smoothie recipes which is why we love this delicious Black Forest Gateaux Smoothie Recipe! It gives you a fast and healthy solution to breakfast and/or mealtime.
We love cherries as they are super tasty and packed full of Vitamin C and are one of the lowest GI fruits out there too.
And you can have lots of fun making delicious and healthy smoothie recipes too that are packed full of good nutrition.
Here is a great healthy smoothie recipe for a Black Forest Gateau Smoothie – Yummy!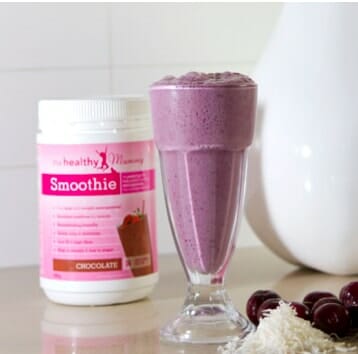 Ingredients
Blend for 2-3 minutes.