A big than you to Sally Jones for sending in her recipe for this health snack. Sally has lost 16kg on our weight loss plans and you can also read her story and see her photos here
If you need a healthy snack these coconut rough balls are a nutritious and healthy option.
Coconut Rough Balls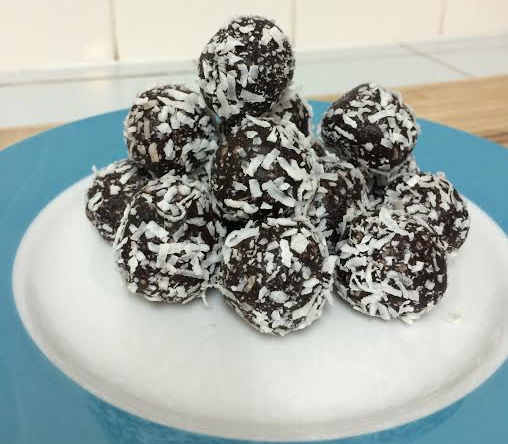 1 cup coconut
1/2 cup Cacoa or cocoa
2 tablespoons honey
1 tablespoon coconut oil
Extra coconut for decorating
1. Mix the first 4 ingredients in a blender until well combined.
2. Roll teaspoons of the mix into balls and toss in desiccated coconut.
3. place into the fridge to set.
Makes Approx 16 balls.
Calories approx) 58 calories per ball.
(balls are dark and therefor not incredibly sweet. An extra tablespoon of honey will make a sweeter Coconut rough ball.)