Corlina Has Her Bikini Body Back For Summer!
Hi there, I was hoping to share my pregnancy weight loss story with you after using your Healthy Mummy Product Range.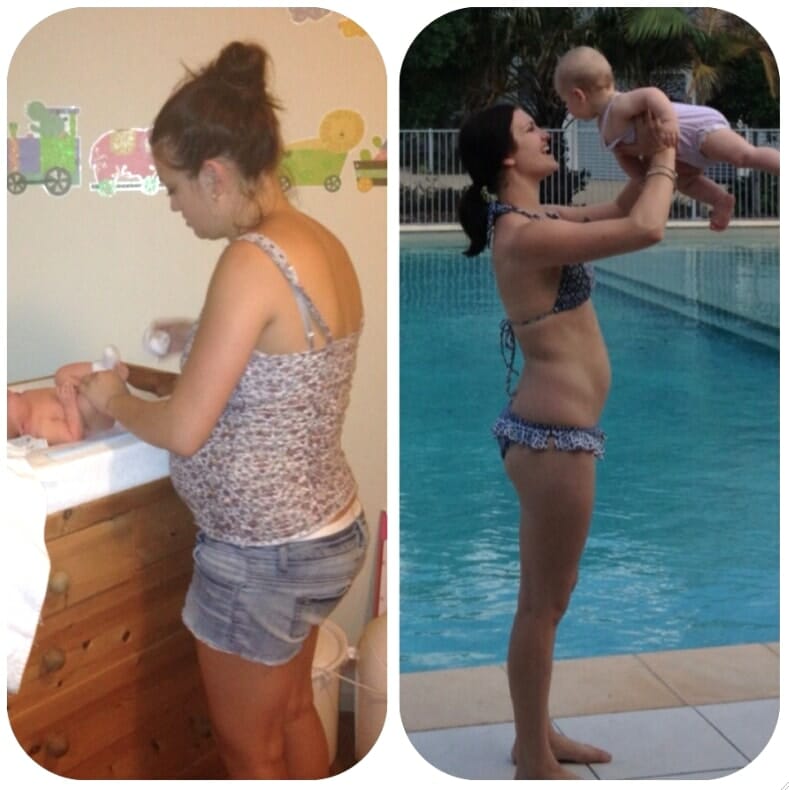 I have always been a smaller size, generally a size 6-8. Although I never really ate well.
When I fell pregnant I wanted to make sure I was giving the best nutrition to my baby so ate well until the last month of the pregnancy.
I gained 11kg through the pregnancy but my belly was enormous. When my baby girl was little I was exhausted and hungry so we ate a lot of takeaway food, around 3-5 times a week. We were not eating well.
I just didn't know where to start and how to eat healthy again.
A dear friend of mine recommended your site and the Healthy Mummy Plans, so I began and was incredibly dedicated in following it.
I have tried 'dieting' many times and I really didn't want this to be a diet. I wanted to change our eating habits and create a new healthy eating environment for my little family.
Through the plan I did have a few cheat meals and of course the occasional choccie bar. But I have fared well. I went from 69kg to 56.5 kg and I feel fantastic. I also am so happy when I look back at old photographs, this is where I can see how far I have come. I have been on the plan for 5 months now.
Now that I am at my goal weight I feel healthy. I do not skip any of my meals or eat absolutely nothing. I eat a lot of fruit and vegetables and generally clean. Of course there are still my mummy parts to tone up but I feel good.
I can't thank the Healthy Mummy plans and the team that created this plan enough. I've continued to use the recipes on the 28 Day Plan and without the plan and the Healthy Mummy products I wouldn't have been able to reach not only my goal weight but I wouldn't have known where to start in terms of clean eating
Thank you so much, Corlina Saunders (and you can see more amazing weight loss results and stories here)
If you are ready to lose weight then the Healthy Mummy plans offer a healthy and safe exercise and diet routine that are safe in breastfeeding.