Every woman experiences pregnancy differently and as a part of that, every expectant father will have different experiences to and they are taking to Twitter with the hashtags #pregnantwife and #PregnantWifeProblems to share these fun and funny experiences.
Check out some of our favourites below.
Dads share their pregnant wife experiences on Twitter
Pregnancy has apparently established new rules in our household. #PregnantWife #pregnancy #handsoffherfood #dadtobe pic.twitter.com/pQflvDOw1f

— Kevin Hall (@skhall) 31 August 2018
When your wife is pregnant, it's not all stress. Now, when I go to the grocery store for the third time that week for @benandjerrys and say it's for my pregnant wife, I won't be lying. #PregnantWife #pregnant

— Jordan Harirchi (@JHarirchi) 19 August 2018
today i watched my wife cry for a solid 5 minutes because her rocky road ice cream tasted good and she was worried that blue bell was going out of buisness and she might never get her favorite ice cream again #PregnantWifeProblems

— Bobby Hiatt (@RektByRenzo) 29 August 2018
#PregnantWife #pregnantlife pic.twitter.com/Muf3McAi9k

— Husband (@True_Wife_Quote) 25 August 2018
Pregnant wife and puppy
My dog is not happy about it!#PregnantWife #BabyBump pic.twitter.com/YOSE5lTjZW

— Mike Moniz (@MikeMoniz81) 20 August 2018
Wife: Harry shark do do do do do do.

(The dog is named Harry.)#PregnantWife #pregnantlife pic.twitter.com/hYjl6OsJv8

— Husband (@True_Wife_Quote) 21 August 2018
Pregnant Wife: I'll take the dog out.

Me: You sure, I can do it.

Pregnant Wife: No, I'll do it.

Me: Ok

5 minutes later, storming into the room with a bowl of cereal.

Pregnant wife: I thought you were taking the dog out!#PregnantWife #pregnancyproblems #SaturdayMorning

— Jordan Harirchi (@JHarirchi) 25 August 2018
If you're about to pack your hospital, you may want to read this hospital bag list!
Try out our Healthy Mummy Pregnancy Smoothies!
The Healthy Mummy Pregnancy Smoothies are a great way to incorporate healthy snacks throughout your pregnancy that are loaded with nutrients and vitamins important for the health of you and your baby during this special time.
Read our nutritionists review for more information.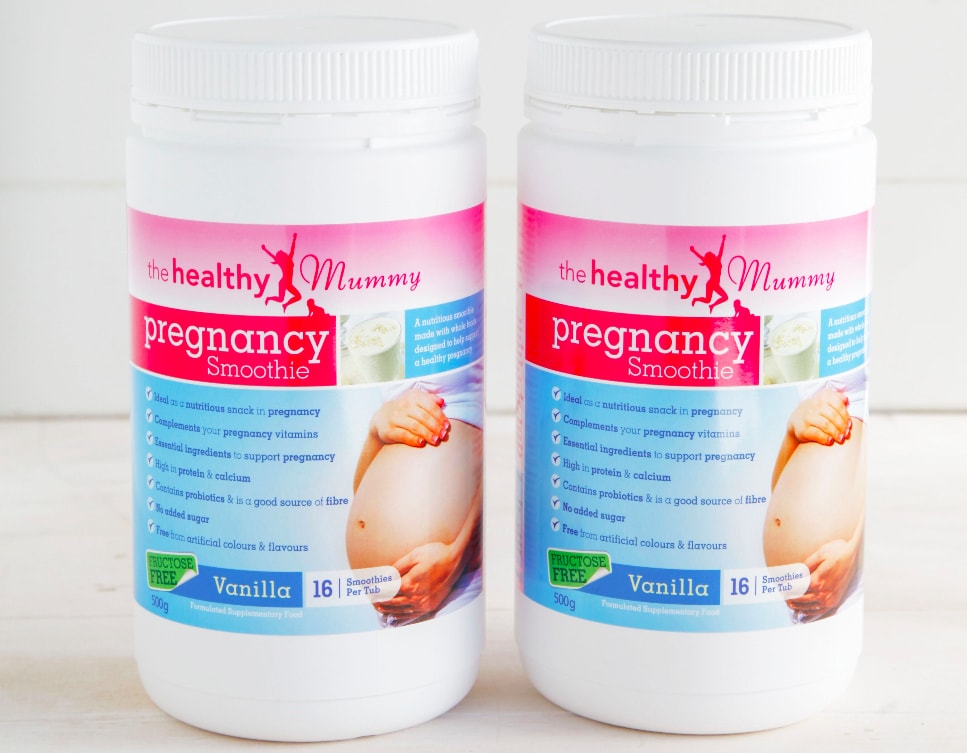 Disclaimer: Always speak to your doctor before changing your diet, taking any supplements or undertaking any exercise program in pregnancy. The information on this site is for reference only and is not medical advice and should not be treated as such, and is not intended in any way as a substitute for professional medical advice.
Our plans promote a healthy weight gain in pregnancy to benefit the mother & baby and you can read more on this here 
The owners of The Healthy Mummy do not make any representations or warranties, express or implied and shall have no liability or responsibility to any person or entity with respect to any loss or damage caused or alleged to be caused directly or indirectly by the information contained herein and nothing in this disclaimer will limit or exclude any liability for death or personal injury resulting from negligence, limit or exclude any liability for fraud or fraudulent misrepresentation, limit any liabilities in any way that is not permitted under applicable law or exclude any liabilities that may not be excluded under applicable law.