In news that will delight all chocolate lovers, researchers have found that eating chocolate can reduce stress and inflammation!
The researchers from the Loma Linda University Adventist Health Sciences Centre in Southern California found that chomping on chocolate with a high cocoa percentage (minimum 70 per cent) has positive effects on stress levels, inflammation, mood, memory and immunity….SWEET!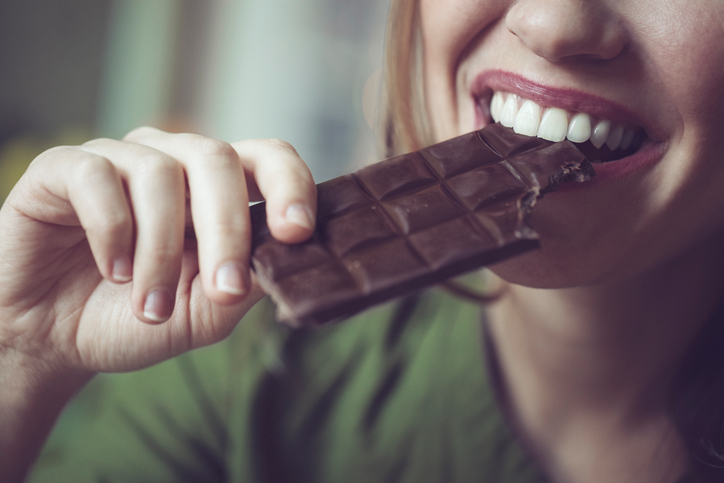 Chocolate can reduce stress levels, WOOHOO!
The researchers analysed two studies and found that chocolate doesn't just make us happier, but it also provides a range of health benefits!
Dark chocolate contains flavonoids which are potent antioxidants and anti-inflammatory agents, known to help brain and heart health.
Dr Lee S Berk, principal investigator on both studies conducted says, "For years, we have looked at the influence of dark chocolate on neurological functions from the standpoint of sugar content – the more sugar, the happier we are."
"This is the first time that we have looked at the impact of large amounts of cacao in doses as small as a regular-sized chocolate bar in humans over short or long periods of time, and are encouraged by the findings."
"These studies show us that the higher the concentration of cacao, the more positive the impact on cognition, memory, mood, immunity and other beneficial effects," Dr Berk adds.
Better pass us the dark chocolate! If you're wondering what's the best dark chocolate on the supermarket shelves, have a look at them here!
Our 28 Day Weight Loss Challenge has SOOOO many delicious chocolate recipes that are healthy too!
Check out this secret ingredient indulgent chocolate fudge recipe for a healthy treat!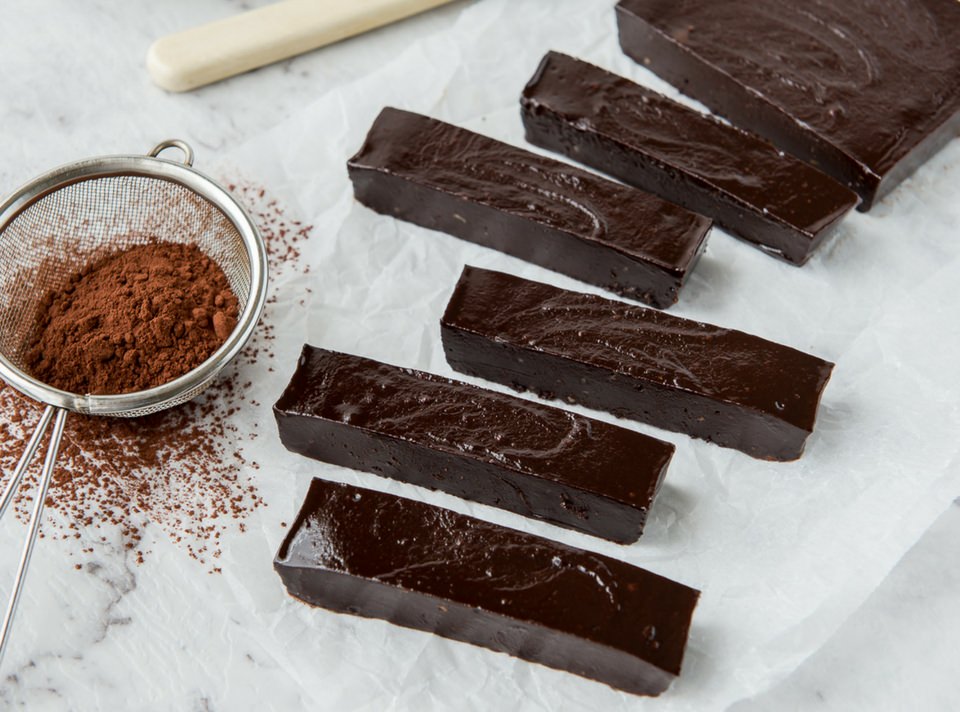 Have you tried our Healthy Mummy Drinking Chocolate?
ATTENTION ALL CHOCOLATE LOVERS!
Did you know that The Healthy Mummy has a DRINKING CHOCOLATE? And it's just 41 calories per serve!
While many traditional drinking chocolates or hot chocolate ARE LOADED with sugar (making up 80 per cent of the ingredients contained) ….our Drinking Chocolate has NO added sugar!
What's more it has the ADDED BONUS of containing lots of additional nutrients in it – so as well as tasting AMAZING – it is actually good for you!
Learn MORE about our Drinking Chocolate here.