A 'Eureka' Moment After Mum Drops Below The 100kg Weight Mark
Done with making excuses, courageous Mum Emma Lancaster decided the New Year was the perfect time to start her weight loss journey. She has lost 17.3kgs* with The Healthy Mummy program and gained the strength and determination to SMASH her goals. Dropping below 100kgs and climbing 88 floors of the Eureka Tower are just the beginning!
Emma is just one of 10,000's mums losing weight and changing their lives with The Healthy Mummy 28 Day Challenges and Smoothies. Read some or our inspiring real mum weight loss stories.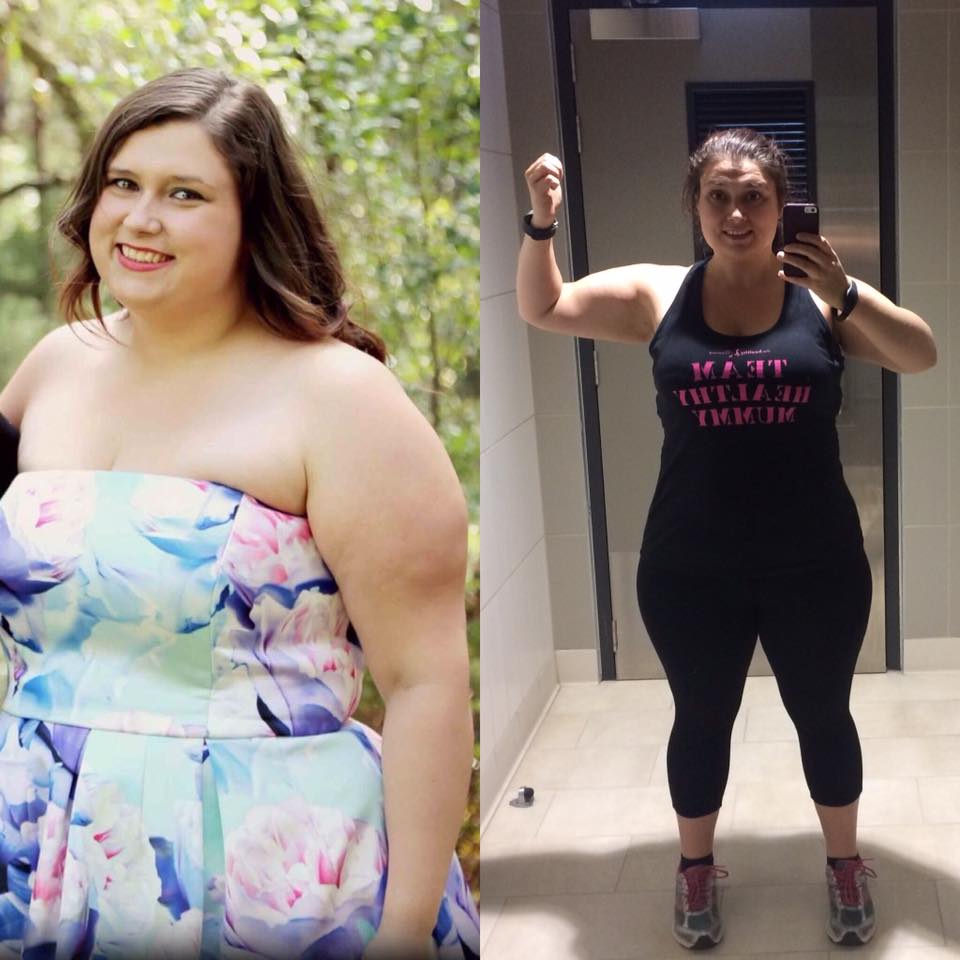 Emma Lancaster lives with her husband and 3 year old son in Melbourne, Victoria.
Here is Emma's story
I started my Healthy Mummy journey around this time last year (1st of January 2016). At the beginning I was very reluctant, convincing myself that as nothing had ever worked in the past, this probably won't either.
I'd almost given up on myself and had a very negative outlook. I made constant excuses for my weight including bad genetics, PCOS, slow metabolism, night shift and injuries/illness. All these excuses were working against me but they weren't the only reason I couldn't lose weight.  It was due to me abusing my body by fuelling it with caffeine and sugar and not exercising.
A few of my friends had introduced me to The Healthy Mummy a few months prior and I quietly watched the Lose Baby Weight Facebook group for months! Never did I think I could be a success story!
Motivation to lose weight
My motivation to be a healthy mummy came in December 2015 after I received photos of myself from my best friends wedding. My weight had crept up to 116kgs and I was ashamed and embarrassed of how I looked and how I had treated my body.
So when the new year came around I knew it was time to make a BIG CHANGE.
In an attempt to get my family on board, I started preparing the free recipes from the website. They instantly LOVED it, especially all the 'healthy' snacks. This gave me the motivation to sign up to the 28 Day Weight Loss Challenge. From the first week of being a challenge member I knew I had made the right decision. The recipes on the 28 Day Challenge are so easy to follow and with so many recipes to choose from, I had no issues incorporating the challenge into our lives.
Some of my favourite family friendly recipes are: Mexican lasagna, Mexican chicken pie, chicken and leek risotto (see risotto video) and snickers mousse!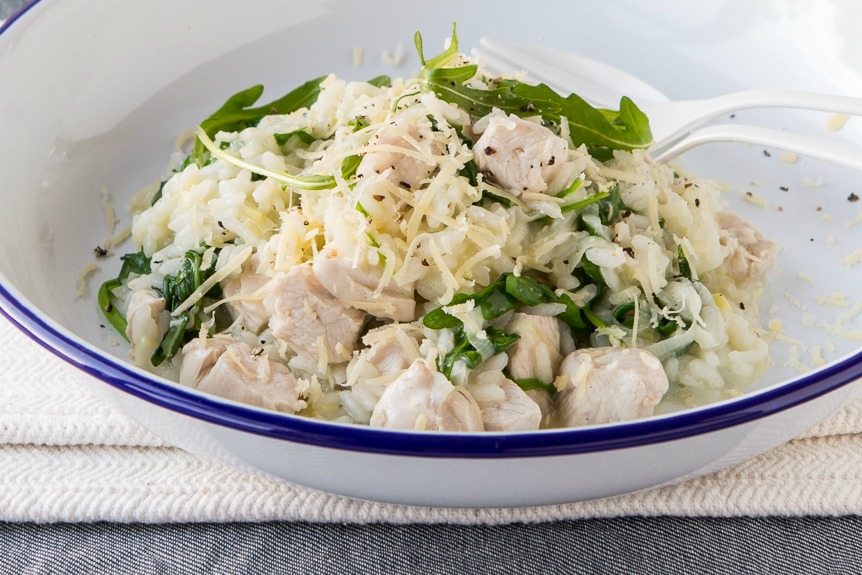 In a short time I started to feel amazing and my family was eating delicious, healthy food. I still couldn't exercise though. This would have normally derailed me but I just fuelled my body with what I needed for my sedentary life.
Overcoming setbacks and obstacles
By July I had lost 14kgs* and went into hospital to have an operation to fix my leg and regain full movement. They found a golden staph infection and told me that my recovery was going to take up to 6 months. Determined to not let this get to me, as soon as I left the hospital I was back in the kitchen wheeling myself around (on my study chair) and cooking Healthy Mummy recipes.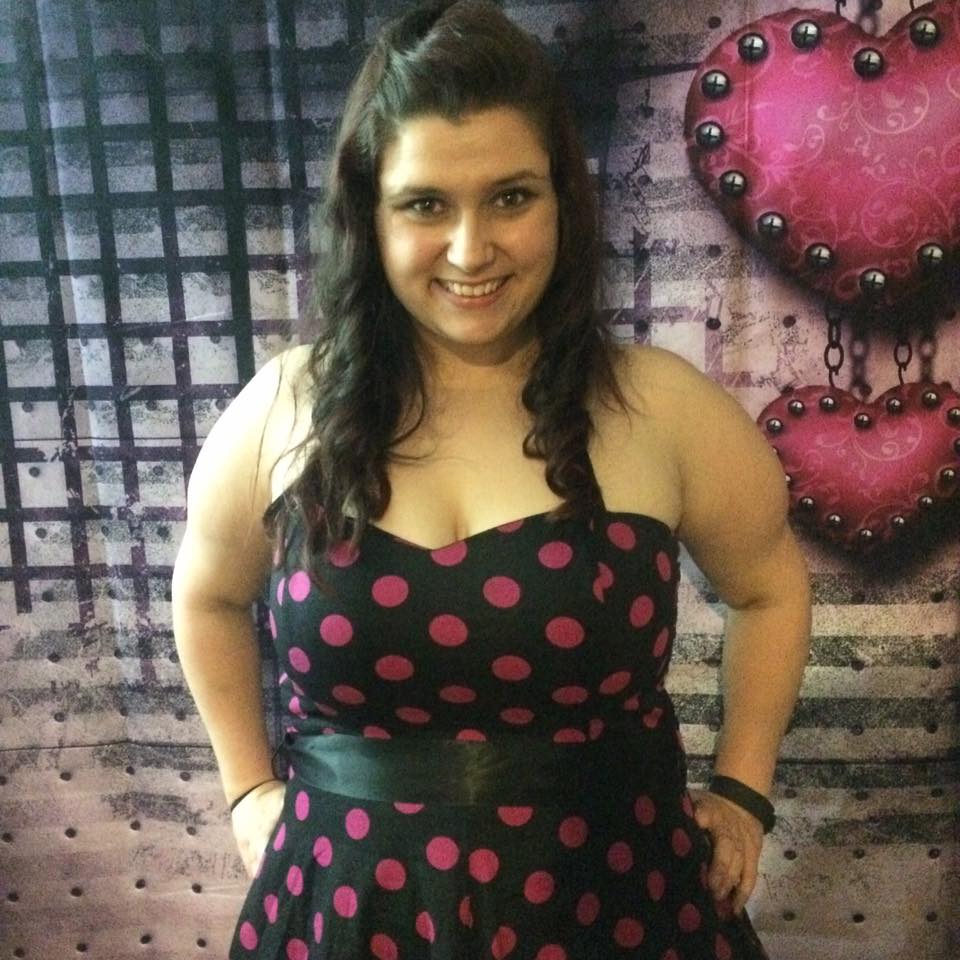 I pushed my limits everyday and in making healthy choices with food, I got stronger and stronger. Within 6 weeks I was walking, had full movement by 8 weeks and training with a Healthy Mummy Personal Trainer at 10 weeks post op.
Achieving results and reaching goals
At the beginning of the year I set small goals and big goals. Some goals that I have accomplished this year include: climbing to the top of the You Yangs, climbing the Eureka Tower (88 floors) and getting under 100kgs!! See Setting Smart Goals For Success.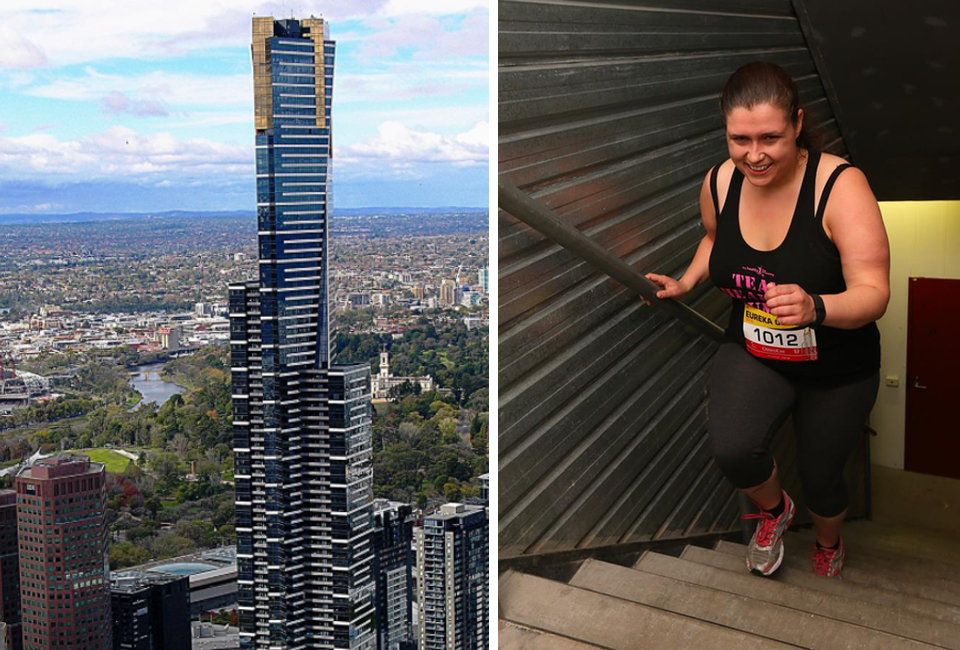 I am now 98.7kgs which makes my total weight loss 17.3kgs*. I'm now fitter than I have ever been and I can't thank The Healthy Mummy enough. The support from the community and 28 Day Challenge has kept me motivated and helped me change my life.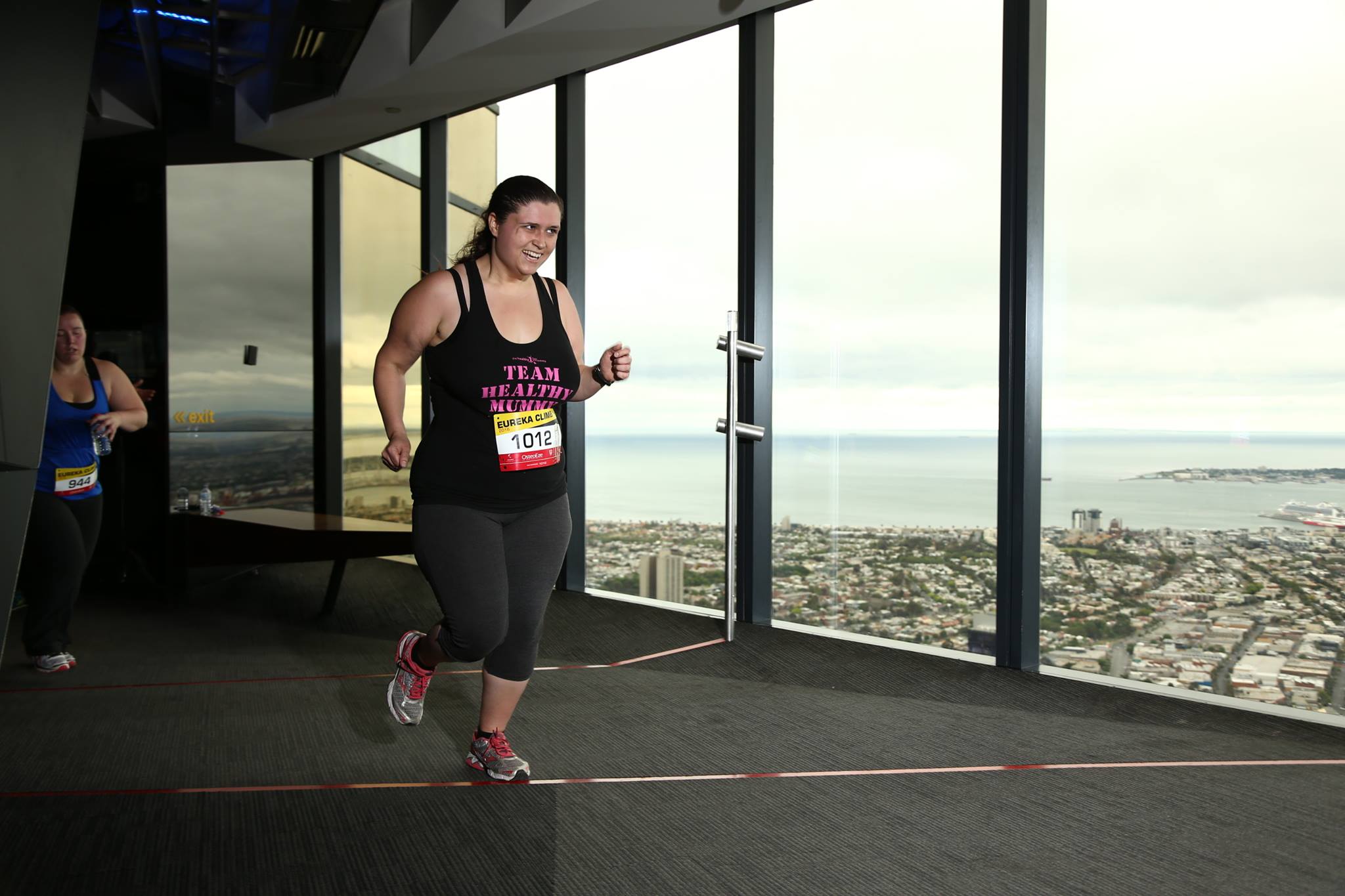 My goals for this year are: lose 20kgs, increase overall fitness, beat my Eureka Tower climb time, compete in Tough Mudder and climb the 1000 steps in the Dandenong ranges.
Advice to other mums thinking of signing up to the 28 Day Weight Loss Challenge
My advice would be to give it a try, it could possibly be the best thing that has ever happened to you. Doing the 28 Day Challenge and being a part of The Healthy Mummy community has been the best thing I have ever done.
"The only time you fail is when you don't try".
The Healthy Mummy team are are thrilled for the progress Emma has made to date and are excited to follow her weight loss journey in the coming 12 months.
Join Emma and 10,000's mums losing weight, gaining strength and changing their lives by signing up today to the January Healthy Mummy 28 Day Challenge.  Or try some of our delicious Smoothies and you will be enjoying amazing smoothie creations like these, and losing weight, in no time.
Do you suffer from PCOS? You might also enjoy reading Mum shares how she lost 17kgs* while struggling with PCOS.