Okay ladies… Today is Fitness Test Day for the 28 Day Weight Loss Challenge.
Record your fitness results in the Challenge Hub, or on the app so you can track your progress.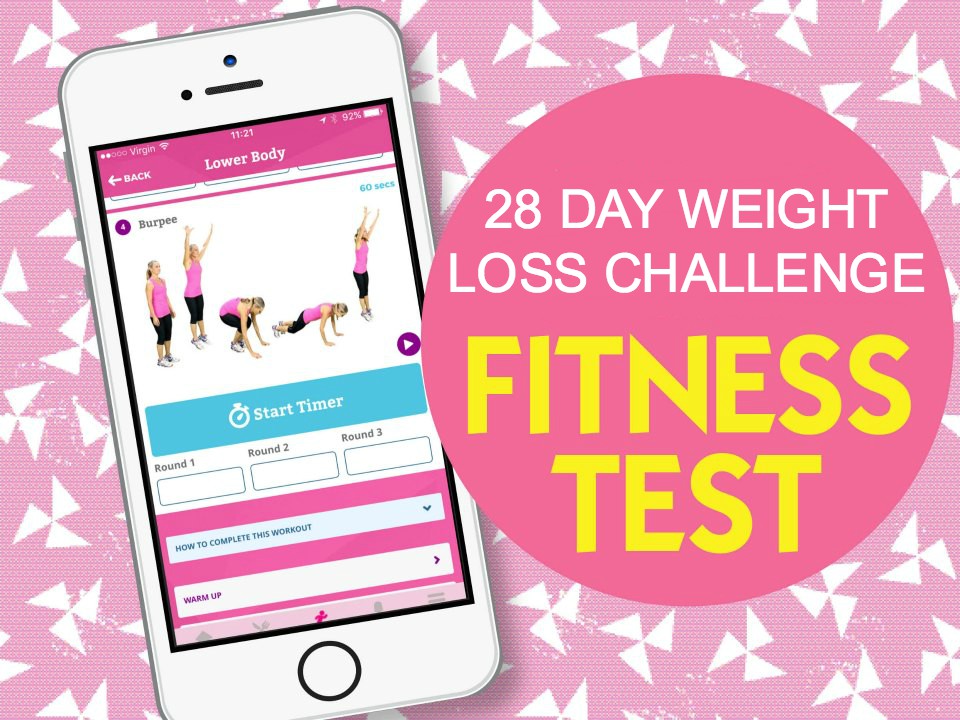 The Fitness Test is designed to help you TRACK YOUR PROGRESS throughout the month. It allows you to record changes in your upper body, lower body, and core strength over the 28 days of the challenge.
To do the test you SIMPLY need to PERFORM each of the four fitness test exercises for 60 seconds and RECORD & COMPARE your RESULTS.
You can find the test in the exercise section of the Challenge Hub.
If you need some TIPS on how to complete the test, you can watch this AMAZING video as the gorgeous Jess and Jacqui take you through it.