Did you know that one in five bags of groceries end up in the bin?!
According to Oz Harvest, Australia's leading food rescue charity, four million tons of food ends up in a landfill – that's enough to fill 8,400 Olympic sized swimming pools!
In light of our February 28 Day Weight Loss Challenge – which is all about meal prepping, time saving and saving money – we surveyed over 300 mums in our community to find out more about their shopping and meal prep patterns. It turns out that ONLY 19 per cent of the mums in the survey admitted to meal prepping each week – with those who don't prep revealing they have a lot of food wastage each week.
In fact, we were alarmed to hear that nearly HALF of mums surveyed (45 per cent) admitted to throwing out fresh food from their freezer and fridge EACH WEEK! With 37 per cent of mums revealing they spend up to $150 a week on groceries – that's around $75 of food being thrown away on average.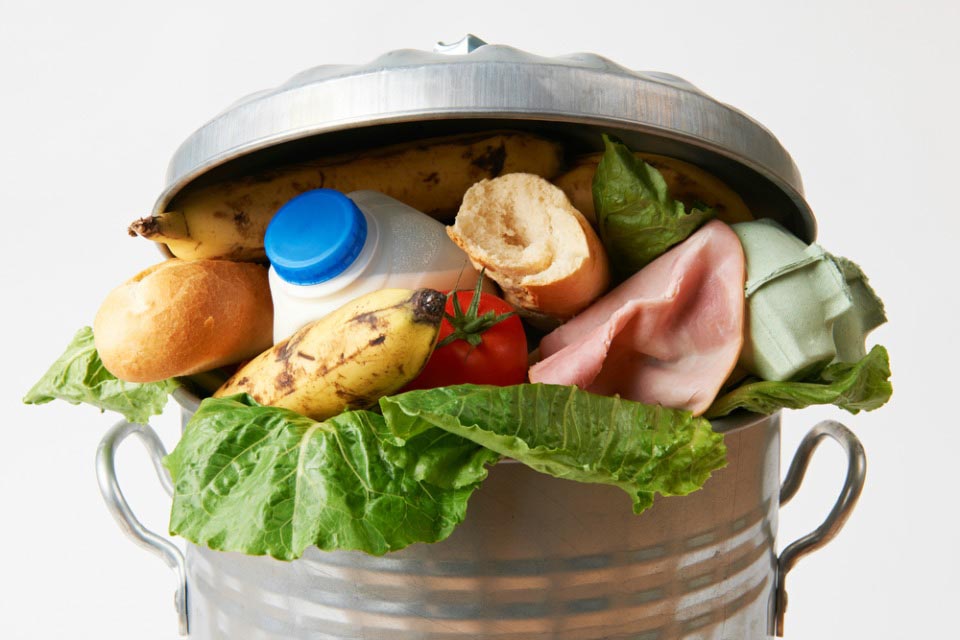 One of the biggest advantages of meal prepping and making healthy food for your family is the REDUCTION in the amount of wasted food, as well it saving you time and money.
With the majority of mums in the survey (37 per cent) admitting to spending between $125 and $150 a week on groceries – that's a LOT of money being thrown down the drain!
Food wastage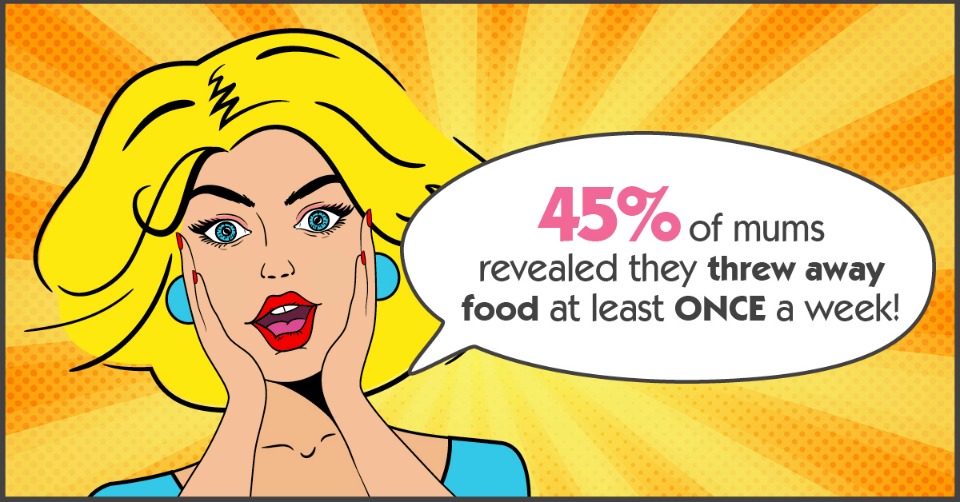 45 per cent of mums revealed they threw away food at least ONCE a week!
With 24 per cent saying they find they are constantly throwing out gone off food, 17 per cent say they rarely throw out food and 12 per cent say they throw out food from their fridge and freezer twice a week.
Mums say they are interested in meal prep but don't know where to start

Of the women surveyed, ONLY 19 per cent say they make a batch of meals each week!
34 per cent admit to having meal prepped once or twice before, while 22 per cent want to do it more regularly, 14 per cent are not sure where to start and 29 per cent have NEVER tried to meal prep.
But while the mum surveyed don't all meal prep, it seems a lot of them are interested in the idea, with 40 per cent saying they like the idea of having a stash of healthy meals in the freezer, 36 per cent like the idea of not having to cook every night and 12 per cent like the idea of making a batch of food in one go.
What puts mums off meal prepping?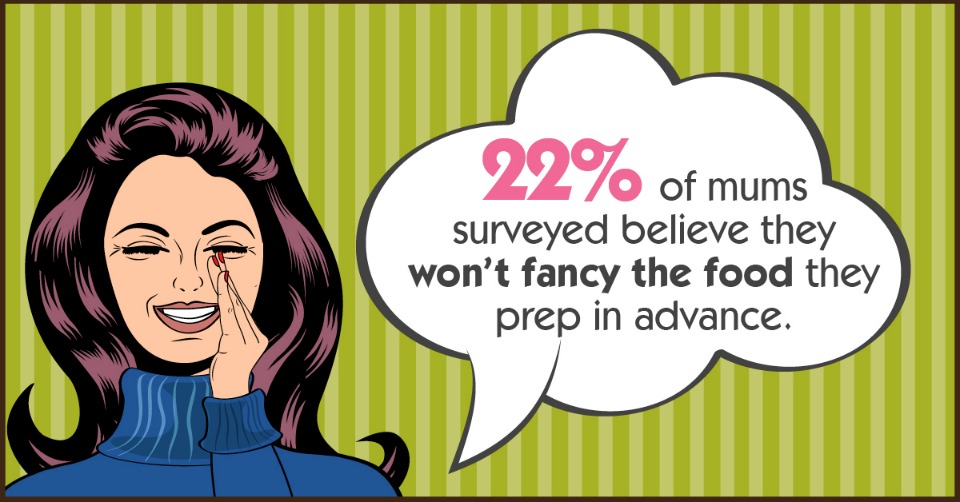 But while it seems like the easy answer is for mums to jump on the meal prepping bandwagon, many have reservations.
36 per cent are concerned about the cost of buying staple ingredients for their pantry, 22 per cent believe they won't fancy the food they prep in advance.
30 per cent don't believe the have the time and 9 per cent admit they don't enjoy cooking.
Interestingly, 55 per cent of mums in the survey reveal they always check their pantry to see what ingredients they have while shopping and 44 per cent say they prefer cooking or meal prepping with a partner or friend.
Time of day to cook
47 per cent of mums surveyed say they have more energy to cook in the morning, while 28 per cent cook at lunch time, 11 per cent like to make meals in the evening and 12 per cent prep meals in the night time after everyone has gone to bed.
Time in the kitchen
As meal prep requires time, it's interesting to know that the majority of mums (48 per cent of mums) have spend three to four hours in the kitchen at a time.
Only 17 per cent of mums revealed they try a new dish each week, with 35 per cent say they experiment once a month. 30 per cent say they are constantly trying different recipes and 6 per cent say they have never tried new recipes.
The most amount of time mums spend time in the kitchen:
1-2 hours = 27%
2-3 hours = 48%
5-6 hours = 12%
7-8 hours = 3%
Over 10 hours = 2%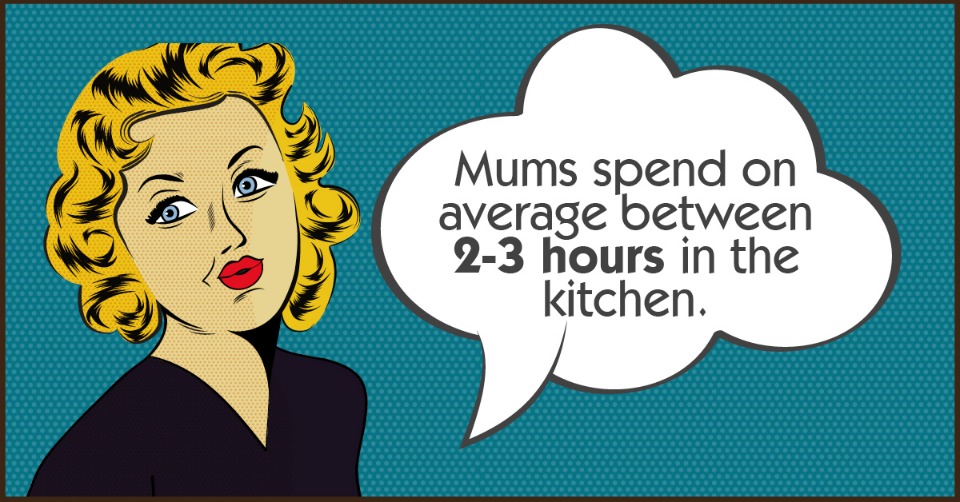 How much mums spend on groceries per week:
Under $50 = 4%
$75 to $85 = 5%
$90 to $100 = 9%
$100 to $125 = 17%
$125 to $150 = 37%
Over $200 = 28%
"I was shocked to learn that so many of our mums admitted to not only throwing food out, but are doing it every week," says Healthy Mummy founder Rhian Allen.
"And with the majority of households spending up to $150 on groceries each week – most of which is being thrown out – no wonder so many mums say they feel they have no money left over for themselves each week, they are literally throwing money in the bin!
"The Healthy Mummy's 28 Day Weight Loss Challenge helps mums not only learn how to meal prep and make a batch of meals for the week that can be frozen to avoid any wastage, but our customised app also helps mums plan their meals using the ingredients in their pantry and fridge. This is hugely helping mums save their money and cut down on grocery costs."
Join the 28 Day Weight Loss Challenge!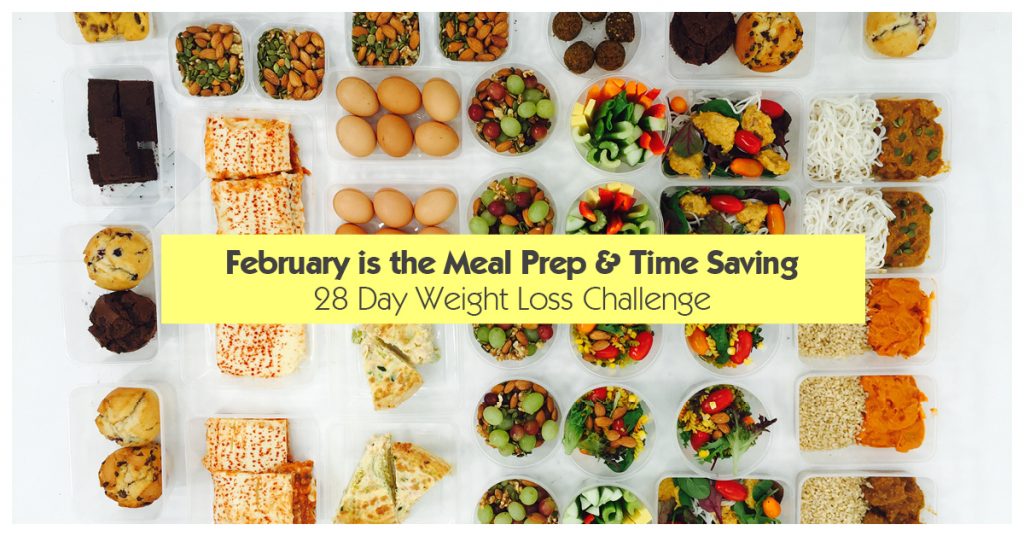 Are you wanting to shift the baby weight and blast tummy fat? Then join our 28 Day Weight Loss Challenge!
Our Challenge is designed by mums for MUMS to help them lose weight through healthy eating plans and exercise.
Each month our 28 Day Weight Loss Challenge is themed, targeting things like reducing sugar, budget recipes, meals for fussy eaters, recipes with 5 ingredients or less, and many more.
You can find out the theme of this month's challenge HERE.