Getting to know The Healthy Mummy Apple Cider Vinegar Tablets and why Mums swear by them!
We listened to what our mums were after and developed an easier way to get your serve of 'The Mother' with The Healthy Mummy Apple Cider Vinegar Tablets!
No more drinking it by the spoonful!
Apple Cider Vinegar (ACV) is a food traditionally used in naturopathic and nutritional medicine to support digestion. It is typically served with or before a meal to support the digestion of foods in the stomach.
Find out what it's all about and why Mums Love the Healthy Mummy ACV Tablets!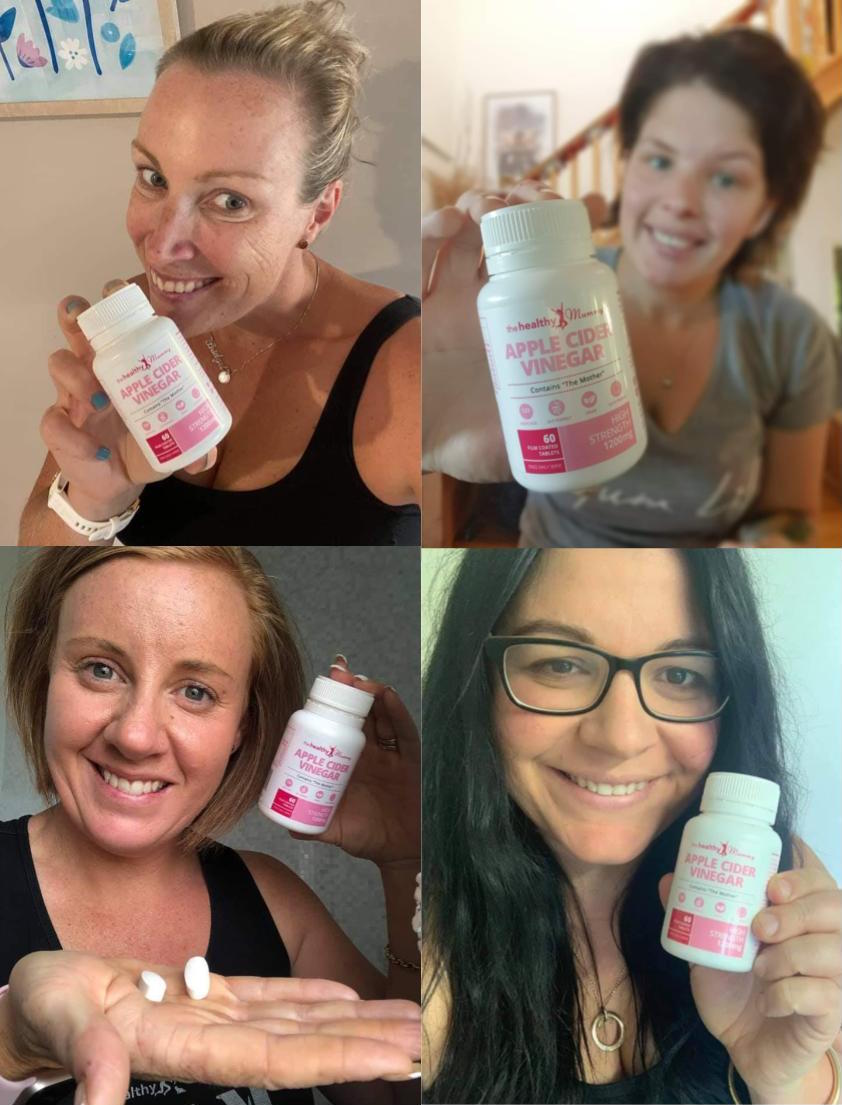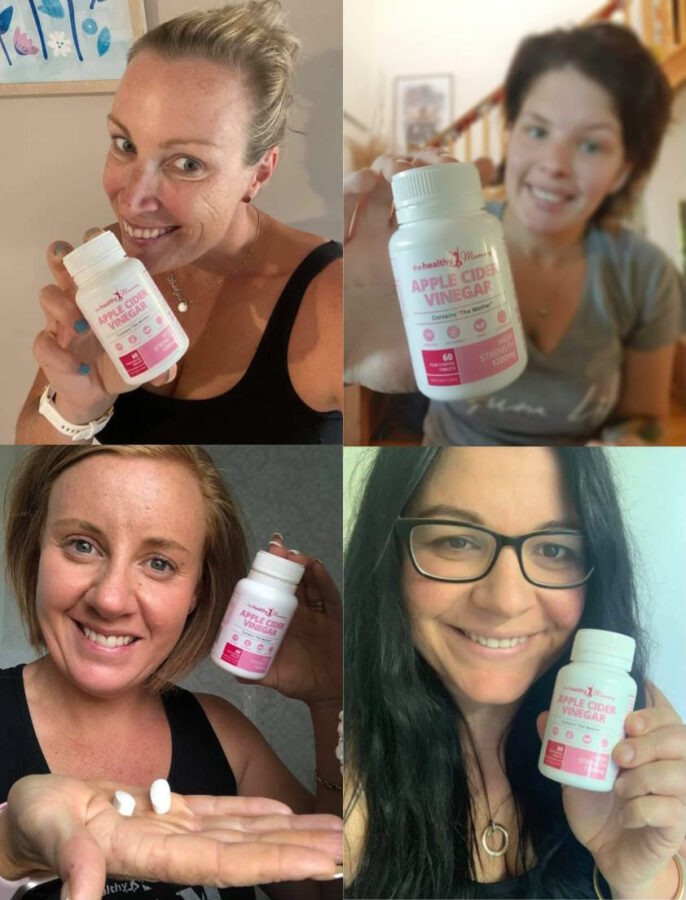 What the Healthy Mummy Apple Cider Vinegar Tablets do!
Digestion benefits
ACV contains up to 5% acidity which when taken internally increases the acidity of the stomach.
Increasing the acidity levels of the stomach is believed to improve the digestive process by assisting the body to break down food during digestion. 

Benefits of 'the mother'
'The mother' is created during the fermentation of ACV. Unpasteurised unfiltered ACV retains the fermentation by-product which is where 'the mother' comes from.
'The mother' contains acetic acid which is believed to have the digestive effects of ACV.
Purified ACV commonly found in the supermarket vinegar section has 'the mother' removed, and this is an important part of the functionality of ACV.
Don't worry we have you covered! The Healthy Mummy ACV tablets include 'the mother'.

Benefits of acetic acid 
ACV alters your pH levels to make your body less acidic and this increases metabolism, increases bile production, supports weight loss, lowers cholesterol, helps decrease blood sugars and blood pressure.
Why take BEFORE a meal?
ACV can help to balance blood sugar levels and make you feel fuller so you won't feel like eating as much – so it can act as an appetite depressant.
High blood sugar levels are often linked with obesity and creating abdominal fat, so it's important to keep your blood sugar level as even (not too high or too low) as possible.
Traditional liquid form 
Apple Cider Vinegar in liquid form is definitely an acquired taste and something we carefully considered when making these tablets was that a lot of our mums want to use this product but cannot keep it down due to the taste.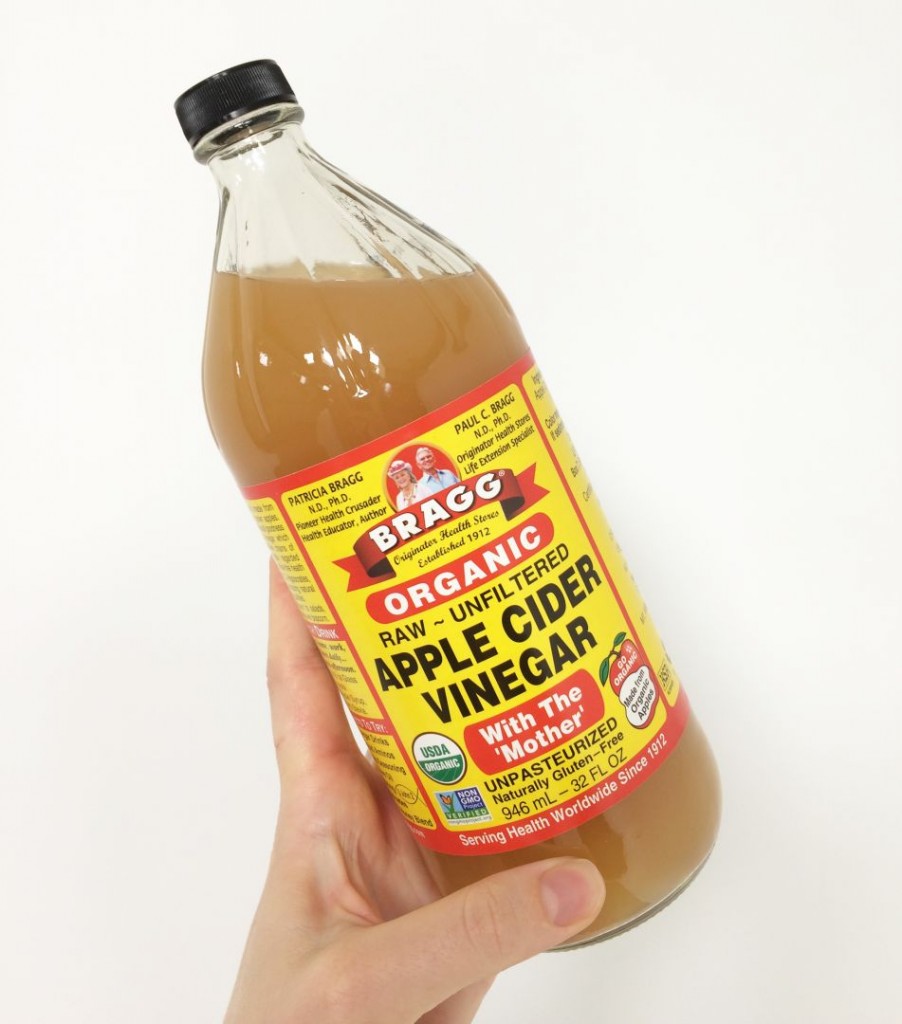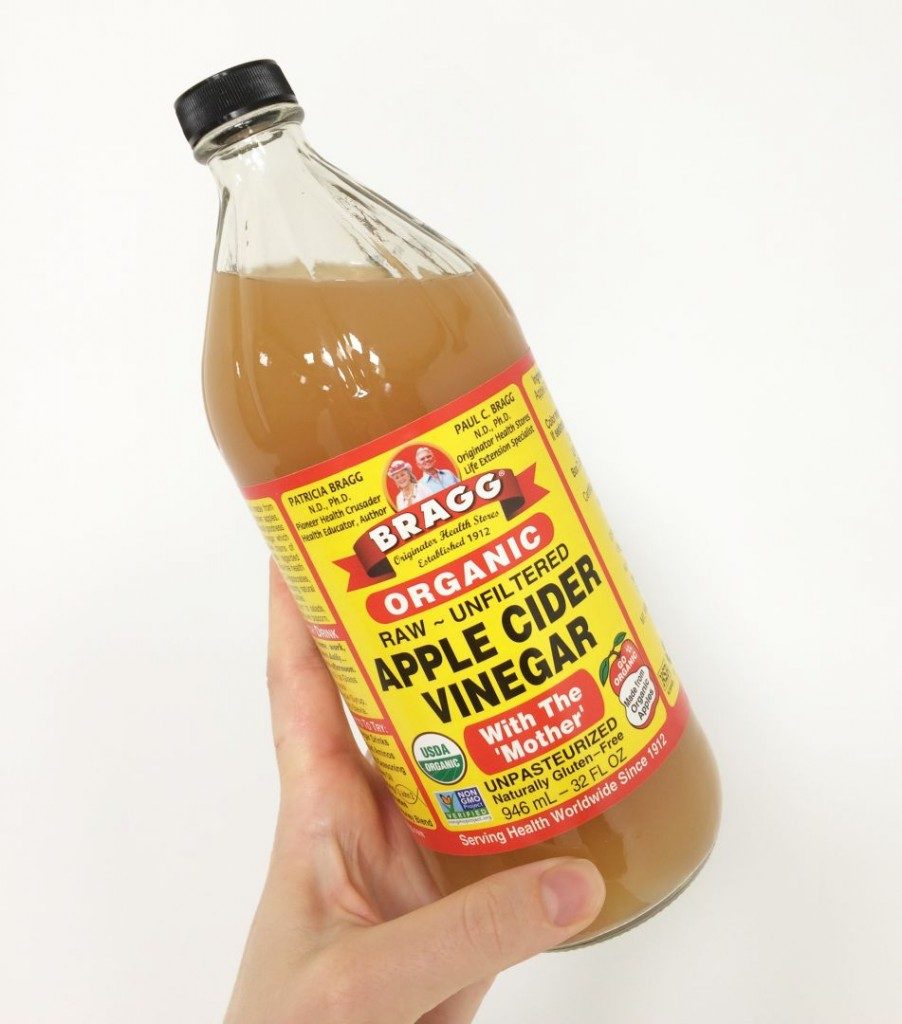 Our tablets are TASTELESS! So you get the benefits WITHOUT the taste. What's more is that you only have to take this tablet once a day! Whereas the liquid form can be taken up to 3 times a day mixed into your water.
So pop once and DONE!
Why you CAN'T use ACV in pregnancy and while breastfeeding
Pregnant and breastfeeding women can not take the ACV tablet, as the levels are too concentrated.
Healthy Mummy nutritionist Cheree Sheldon says, "consuming ACV in dietary form as part of a salad dressing is totally fine, however, when you take it therapeutically, the dose is too strong to be safe to take during pregnancy or lactation.
Another concern for pregnant and breastfeeding women is consuming foods and drinks unpasteurized, and government recommendation strongly advise against it."
While it is unclear whether ACV tablets with 'the mother' would be an issue for bacteria, it is always best to be cautious and not take anything that could be potentially harmful for you or baby.
Real Mums give their verdict!
Mum of two Bridget from Victoria notices she bloats less using The Healthy Mummy ACV tablets!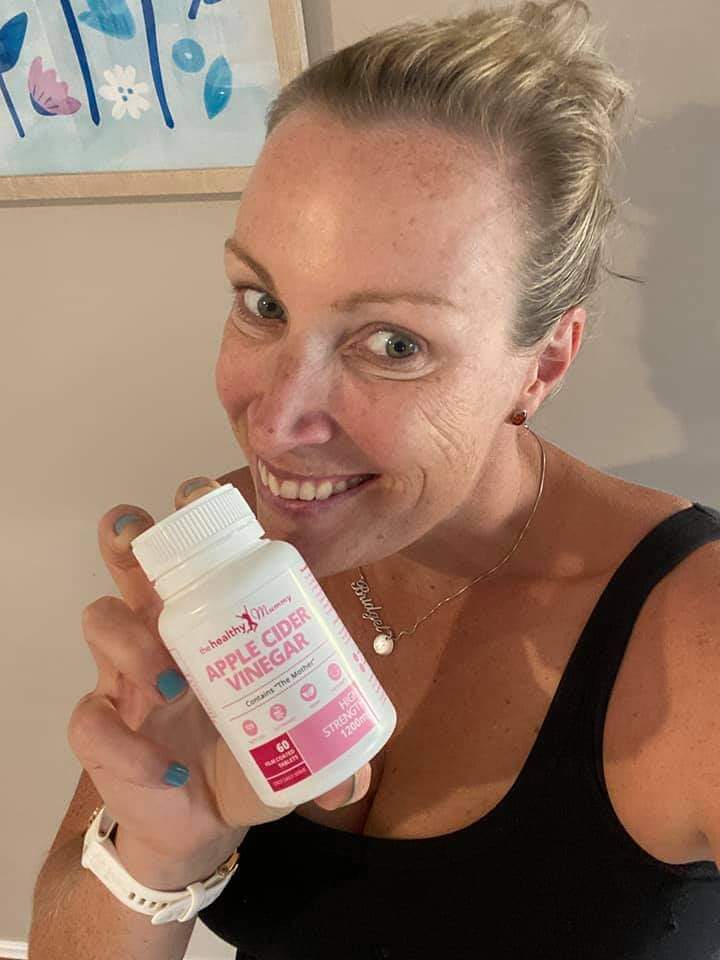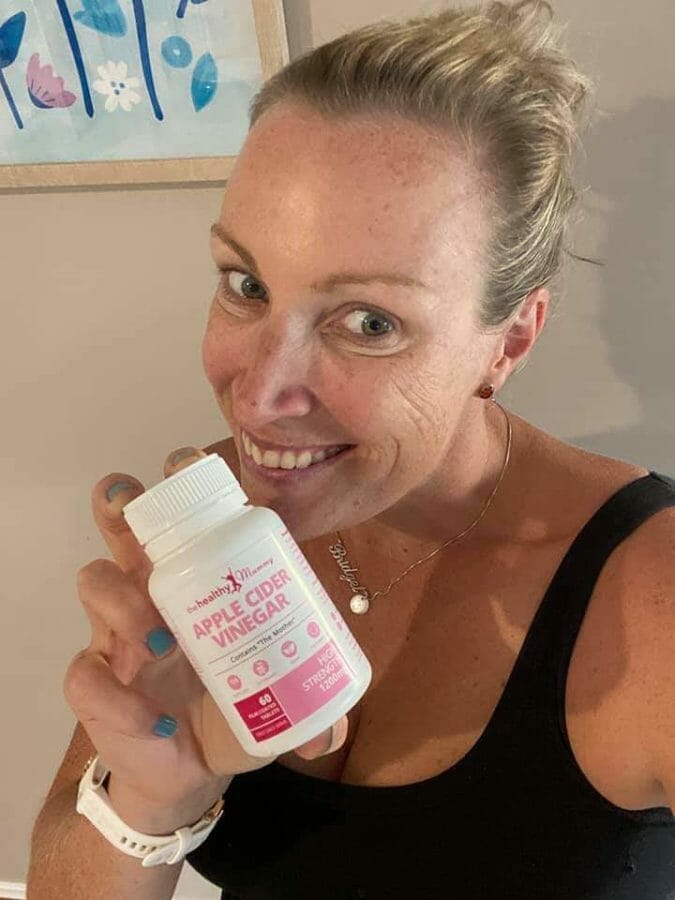 Bridget says "The Healthy Mummy ACV tablets have been amazing. They have replaced the need to try and swallow a tablespoon of apple cider vinegar with but still get the same amazing results. I have noticed that I bloat less during the day and I have fewer sugar cravings and feel full longer. They are a simple one dose a day and so easier to swallow."
Hannah, Mum of five from South Australia has made them part of her daily routine.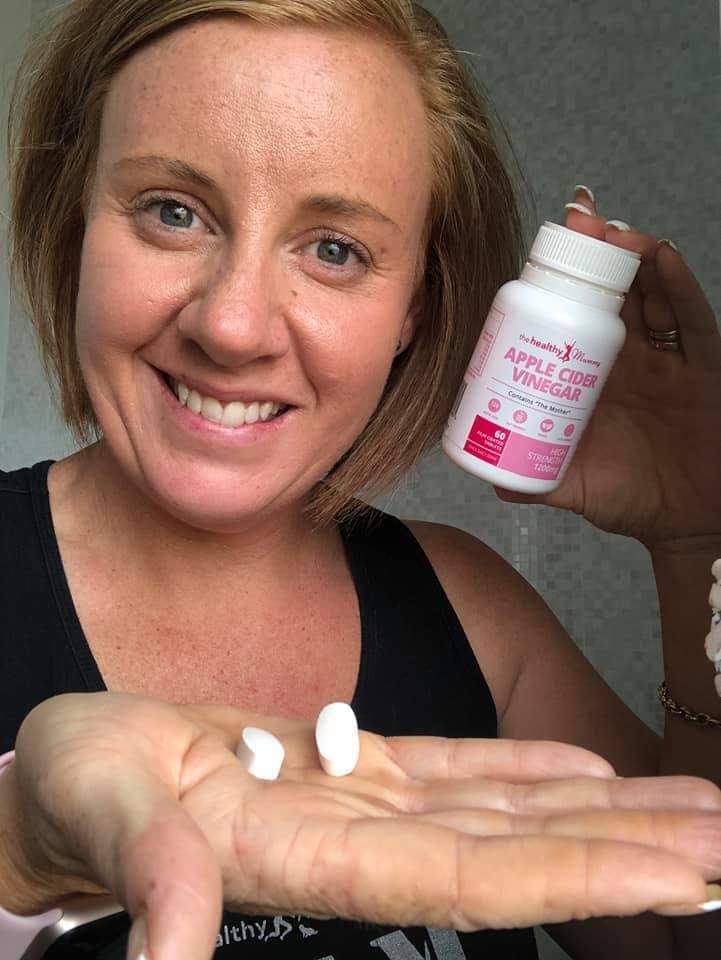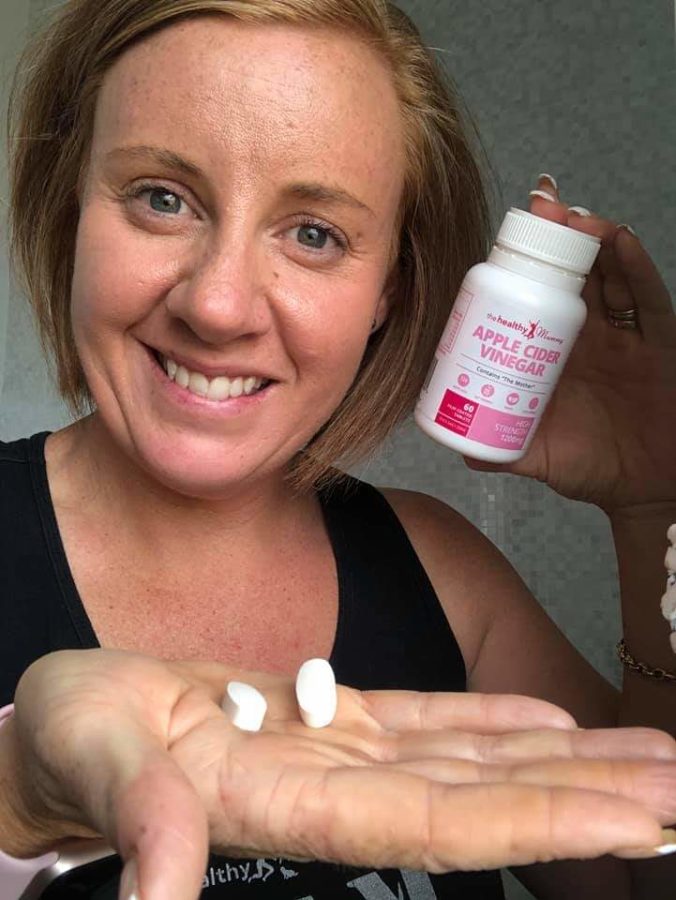 Hannah says, "The Healthy Mummy ACV tablets have become part of my morning routine over the past 12 months! I love the way they reduce my bloat and help with my overall gut health. The convenient tablets make it even easier to take on the run! Love them! "
Mum of 2 Nik from Melbourne says they've really helped with her tummy bloat!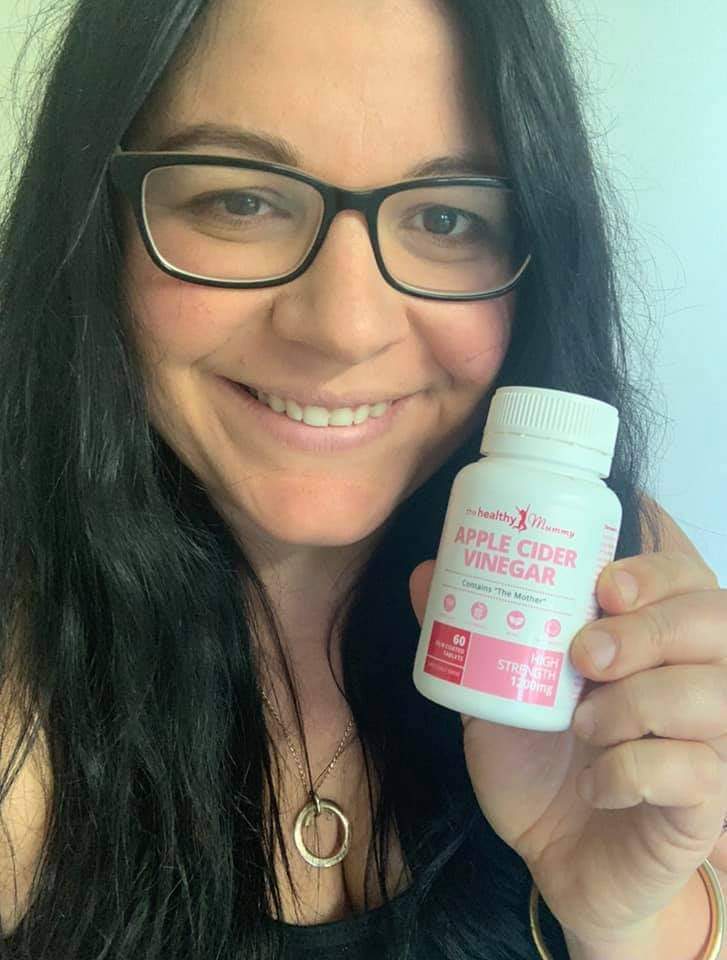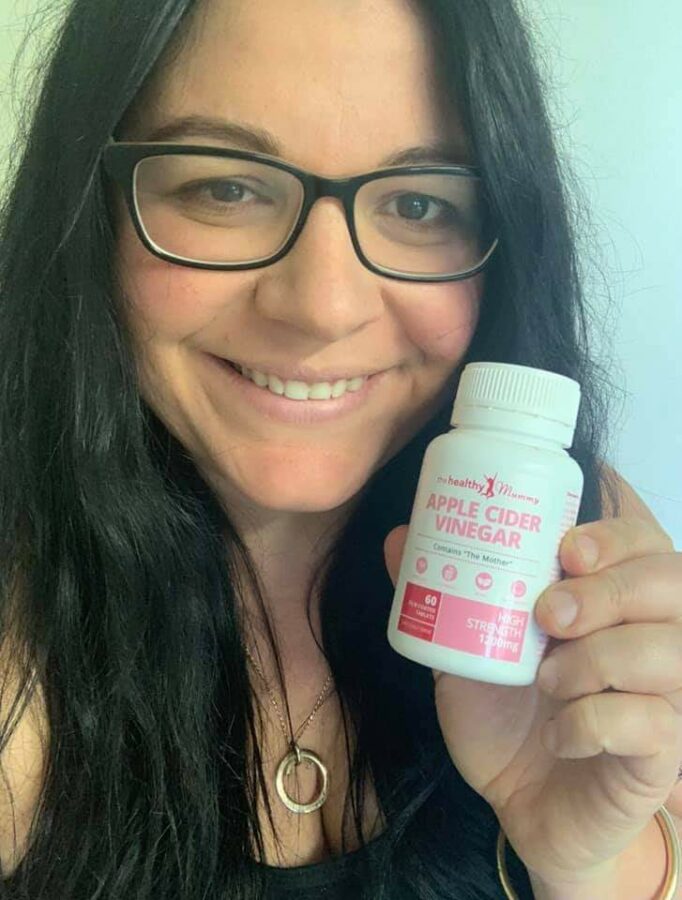 Nik says "I love the Healthy Mummy Apple Cider Vinegar tablets because there's no taste and tang. I can't do the liquid so when Healthy Mummy brought out tablets I was so excited! 
They've really helped with my tummy bloat! I highly recommend this product!"
Kate, Mum of two from Tasmania gives them a big thumbs up!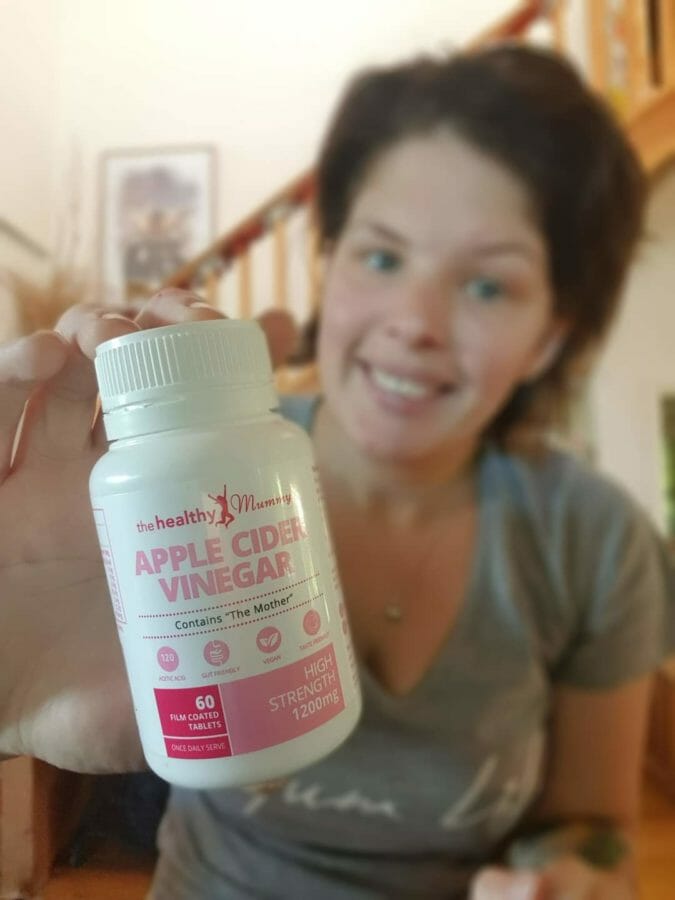 Kate says, "ACV is an everyday thing for me! 
I have struggled with gut issues for as long as I can remember, I have used IBS tablets since my teenage years, however not any more – The Healthy Mummy ACV tablets have given me huge relief! As lady like as it is, they help keep everything regular and I no longer get the painful digestion & bloat of nighttime. 
Big thumbs up from me!!"
A bit more about our Apple Cider Vinegar tablets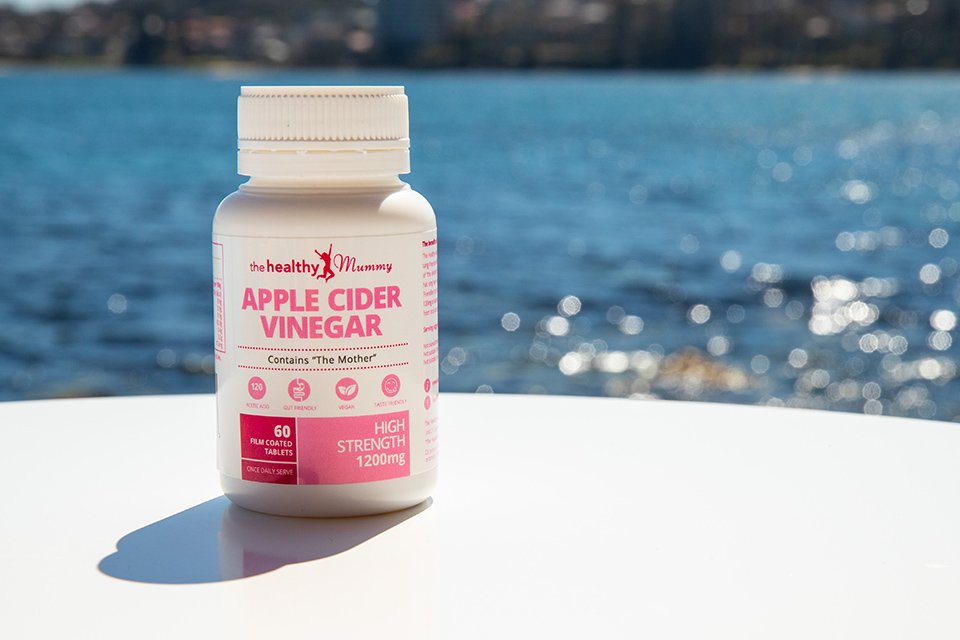 They come in tablet form and you get 60 tablets per product.
Taken once daily
1200mg high strength
Vegan
GMO-free
They're tasteless!