Jessica And Her Mum Lose 26 kg Each After Synchronised Pregnancies
Two months after my Mum had a successful IVF transfer with baby number 8, I found out I was expecting baby number 2. We had planned to be pregnant at the same time and were super excited to share our journey.
We both suffered morning sickness, so ate whatever we could keep down. For Mum that meant anything high in carbs, and I demolished everything sweet.
By the end of our pregnancies, Mum weighed in at 96kgs and I wasn't far behind at 92kgs. I was eating a packet of Tim Tams a day and I was uncomfortable and miserable.
Mum added me to the amazing Healthy Mummy Support Group towards the end of my pregnancy and I couldn't wait to get started.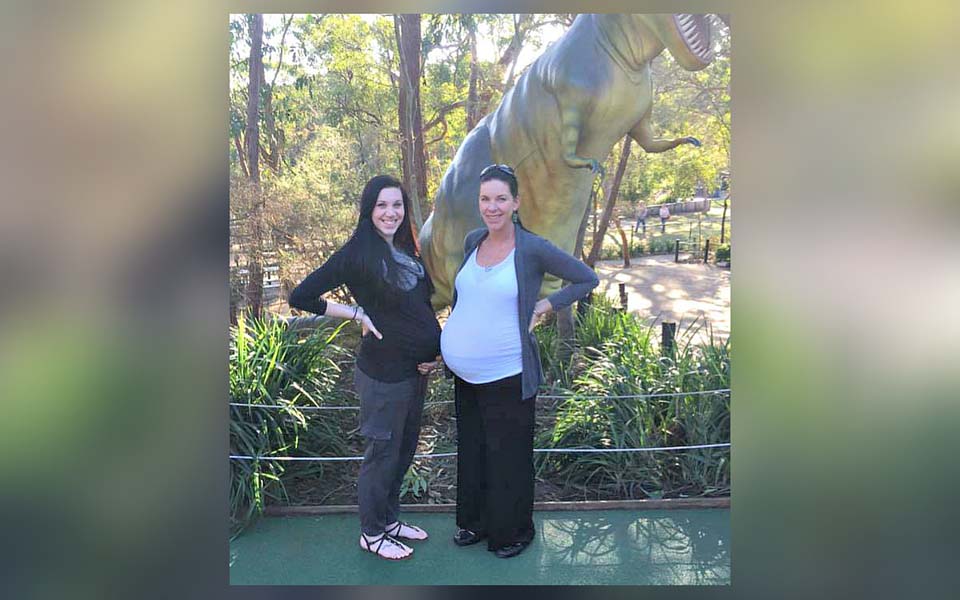 As soon as my daughter was born we started making Healthy Mummy Recipes and walking. I started using the Healthy Mummy Smoothies when Maddie was a couple of months old and have found them amazing. They are so easy to drink one-handed while I feed, and keep me full for hours.
6 months later I am sitting at 66-67kgs and mum is sitting at 70kgs. We walk together with the prams and make double batches of snacks to swap.
It's so motivating to have a partner in this weight loss journey and what better partner than your best friend (and Mum)!

Love Jessica xx
Gosh you two could be sisters! Congratulations on your wonderful achievement and for being such great support for each other.