Metabolism is the secret to unlocking weight loss – and it can work for you
Weight loss can sometimes feel like a hard slog! But it doesn't have to – by taking care of your own metabolism, you can easily speed up your own weight loss without making huge changes
Nikki Boswell, one of the Nutritionists for the 28 Day Weight Loss Challenges explains why a healthy metabolism is crucial for effective, long term weight loss and calorie burning:
Boosting your metabolism is key to not only losing weight but keeping it off for the long term, which is exactly what the 28 Day Weight Loss Challenge has been designed to do – fire up your metabolism to give you a calorie burning advantage.
Simply put, your metabolism determines how much energy your body needs and how efficiently that energy will be used. A healthy metabolism promotes a healthy body weight and increases energy levels.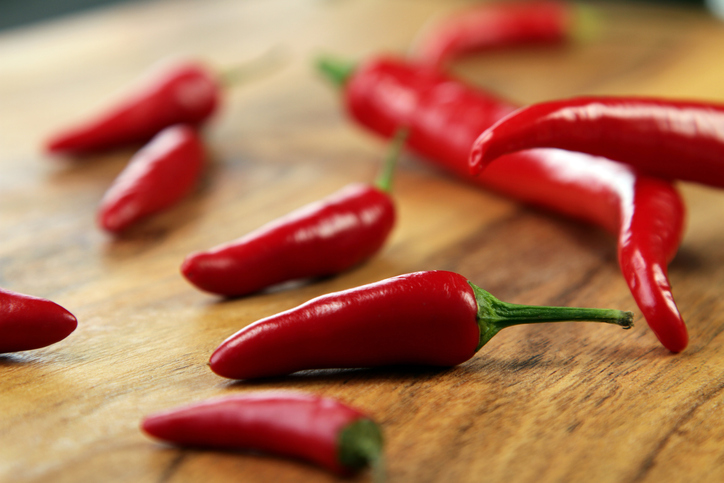 The METABOLISM BOOSTING menu will help you to:
✔ Gain more energy
✔ Burn fat faster
✔ Use more calories naturally
The Healthy Mummy App, home to the 28 Day Weight Loss Challenge includes meal plans, customised and personalised menus with over 6000 recipes that are family and budget friendly. Plus full exercise plans with over 500 at home work outs
The Healthy Mummy Program combines a metabolism boosting meal plan with an exercise program designed to burn calories and build metabolically active lean muscle mass by focusing on:
Nutrient-dense, whole foods that provide a wide range of essential nutrients and model a healthy way of eating that is sustainable in the long term (crash diets are a metabolic disaster)
Low GI, high fibre plant based foods that provide stable blood sugar levels and hormone responses for sustained energy
Protein rich foods that have a high thermogenic effect (they use energy to digest and metabolise), leave you feeling satisfied until your next meal or snack, and in combination with the specifically designed exercise program, build muscle mass to maximise your calorie and fat burning potential
Energy balanced meals to reduce body fat which is metabolically sluggish; and
Spices such as cinnamon, turmeric and chilli which give your metabolism an extra little kick
Following the 28 Day Challenge will help you maximise metabolic opportunity and get your metabolism working to your weight loss advantage.
The 28 Day Weight Loss Challenge is 100% designed to BOOST your metabolism so make sure you take part to get MAXIMUM results.
How these Mums boosted their metabolism and lost weight on the 28 Day Weight Loss Challenge!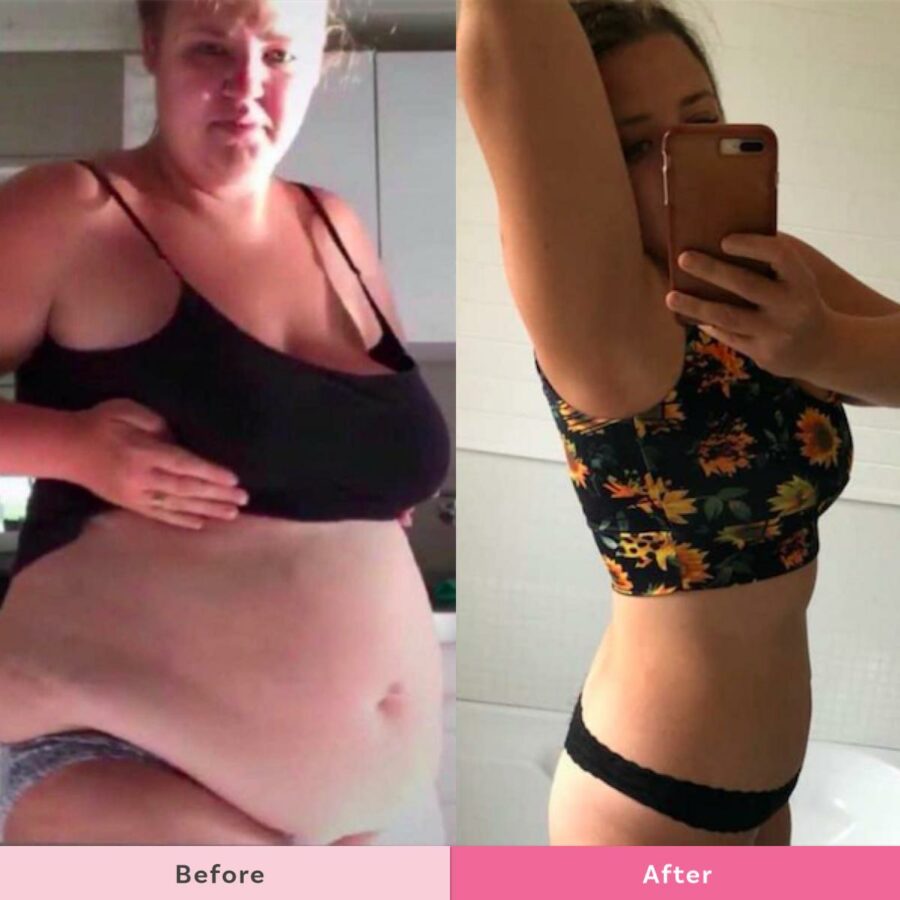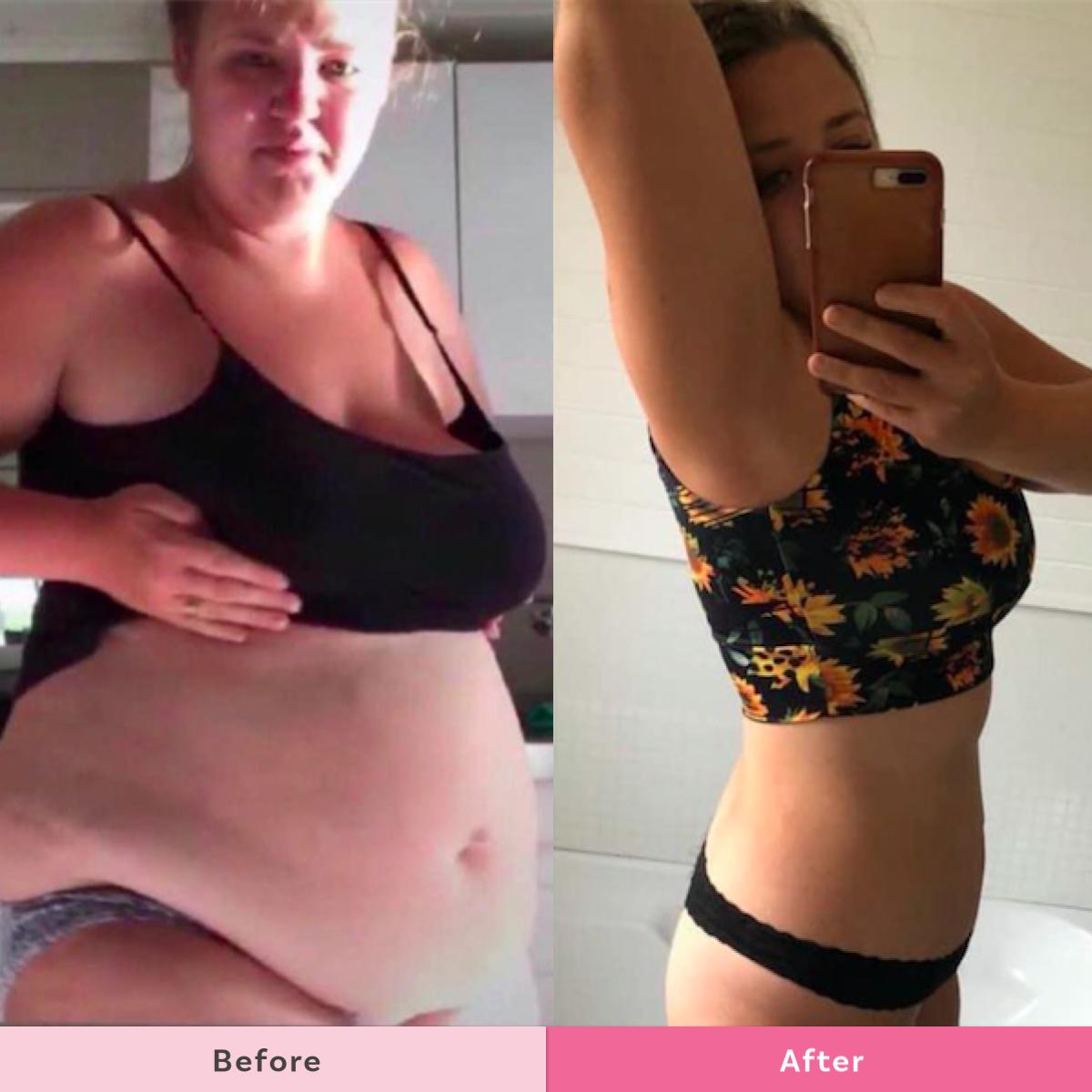 Cicily Goodwin- 35Kgs Lost
Mum of two Cicily started her journey with The Healthy Mummy in July 2016. In the first few months, she lost 20kgs by using The Healthy Mummy Smoothies twice a day and making the 28 Day Weight Loss Challenge meals. She lost another 35kgs over the next year.

Cicily says "I started the year at 110kgs and got to 75kg!! The lifetime goal I've dreamed of my whole life! "

Cicily admits that her when she started her journey it was all about weight loss but after living a healthy lifestyle it became a lot more about happiness.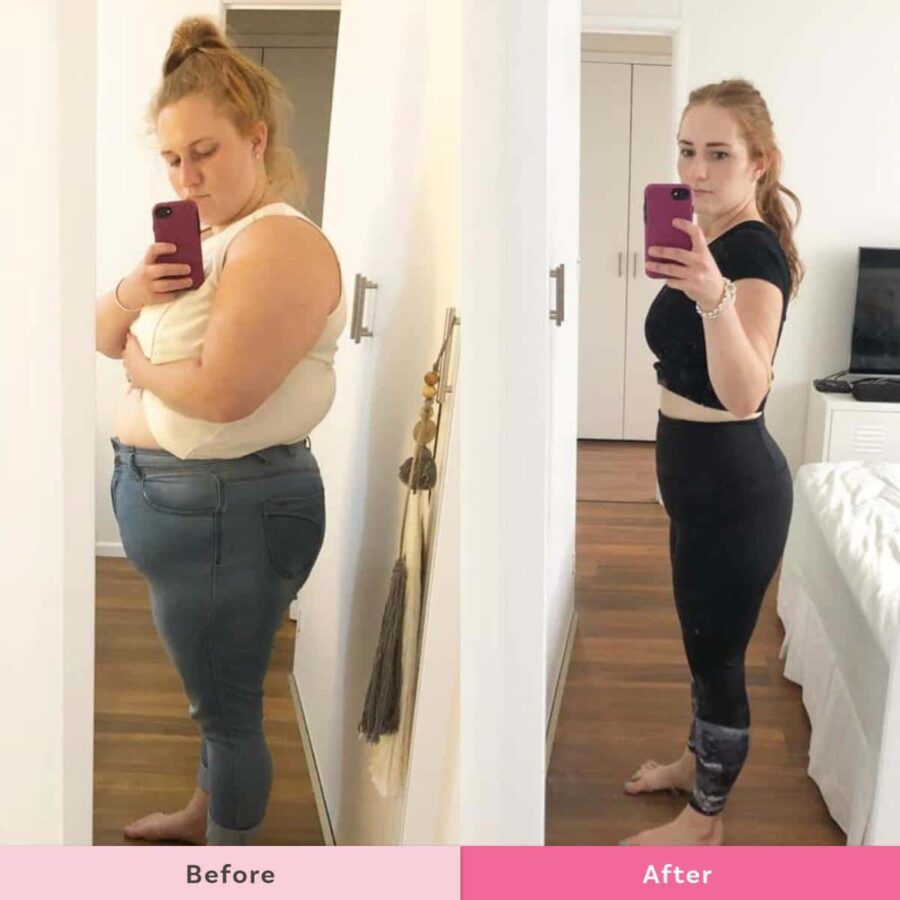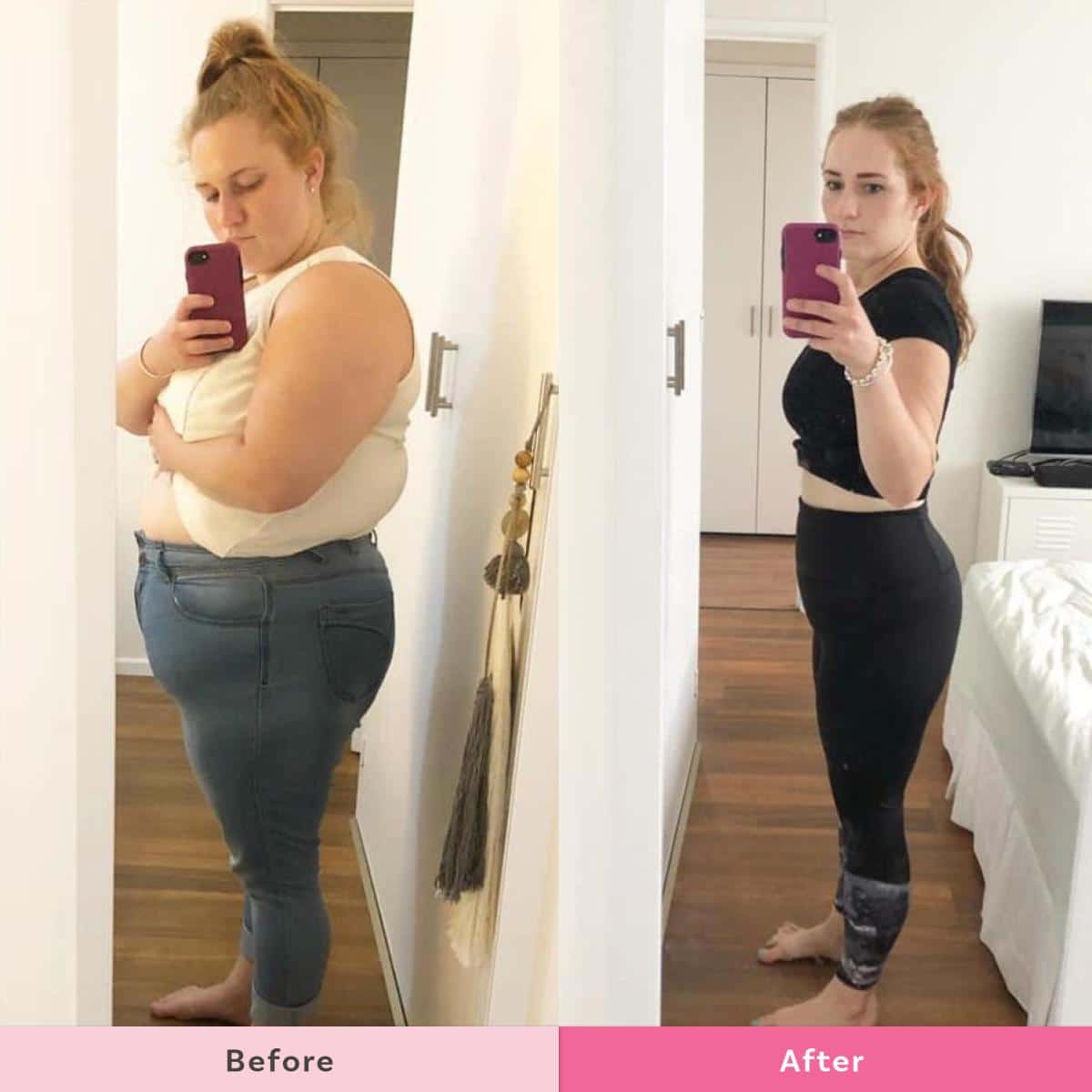 Zoe Terry – 41.7Kgs Lost
Zoe shares, "July 2019 – March 2020 – 41.1kgs gone and definitely not missed! I never thought I could do it. I never thought I would enjoy it. But Healthy Mummy has made it easy and fun!

I have found that 2 smoothies, 3 snacks and a healthy main meal paired with daily exercise is what's worked for me!"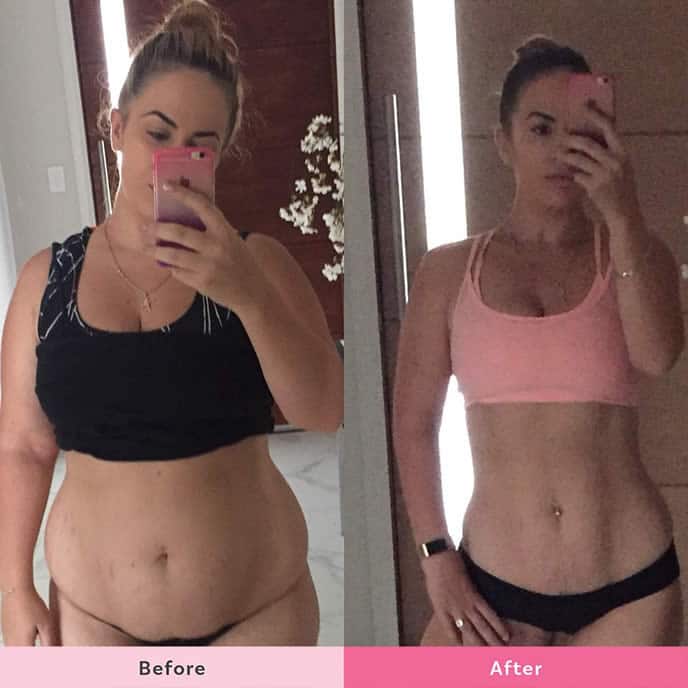 Melissa Timmer – 37kgs Lost
The Healthy Mummy which has helped her take back control and within 18 months, she had lost a whopping 37 kg and has been maintaining her weight for three years.

Even though Melissa's weight fluctuates up and down a little she says "I couldn't care less because this journey is about being happy and if you feel happy in your skin, no matter how much you weigh or what size you are, that's all that matters. "We are all different and beautiful so don't be stuck on what scales say all the time."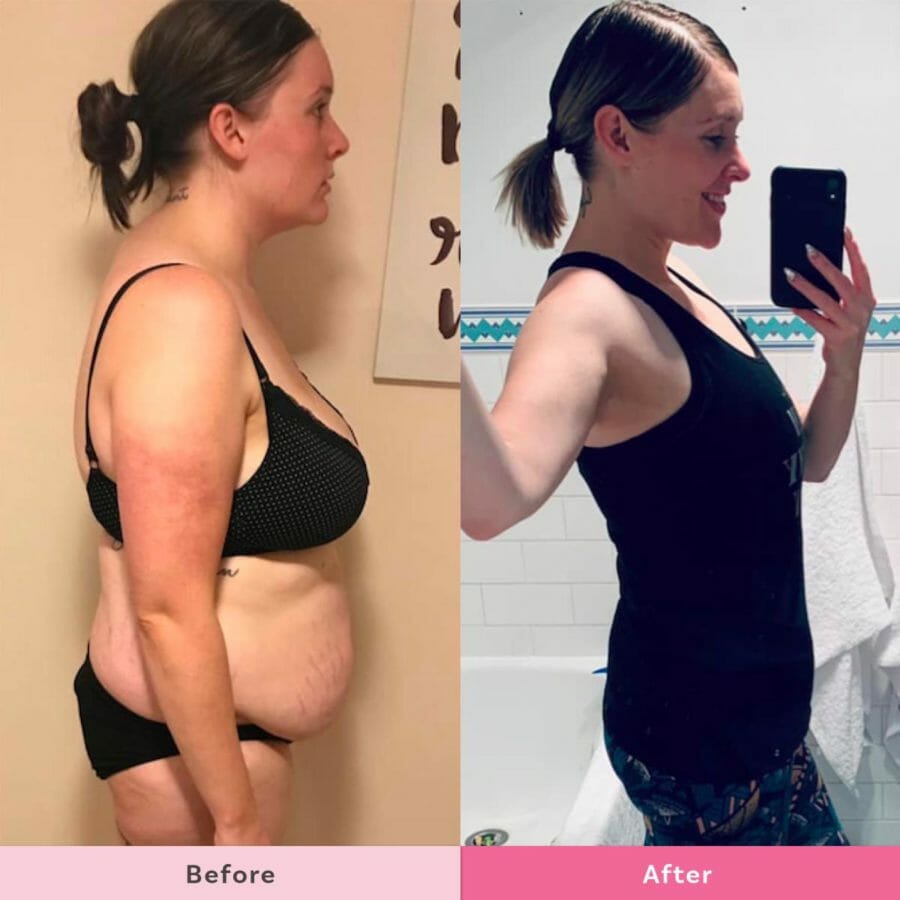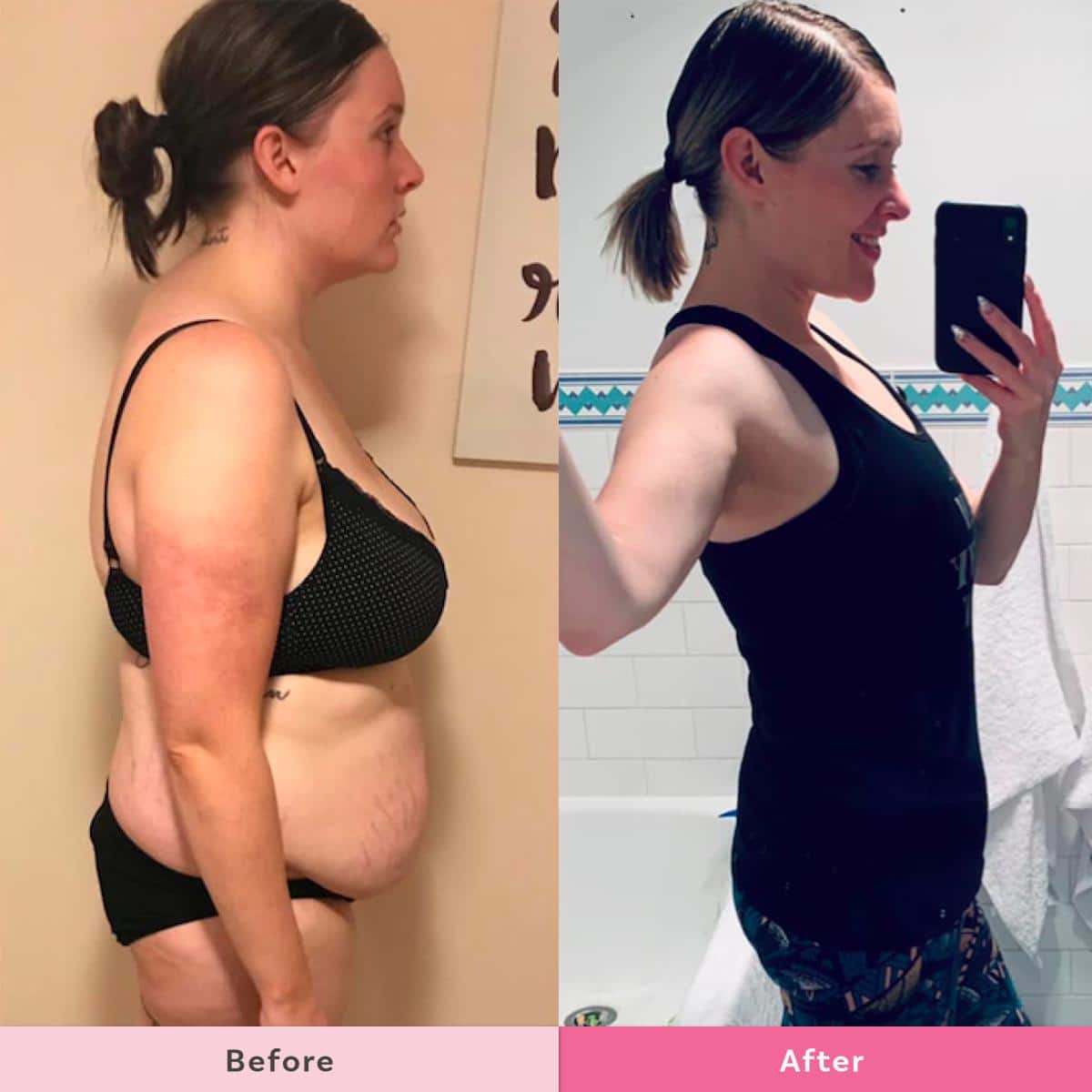 Tarryn Eames – 30Kg Lost
Tarryn says:-
From 97KGS to 67KGS
From a size 18/20 to a size 10/12
From lethargic to energetic
From miserable to genuinely happy
From hating my body to appreciating it.
"At the beginning of my journey,  all I wanted was to lose weight. I never aimed to gain anything. However, all I've gained means more to me than the kilos that are now gone and the cms that have disappeared too. Somewhere along the way, I gained the energy to be able to play with my children and the confidence needed to do that in a public setting.

I gained many beautiful and like-minded friends. I gained confidence. I gained strength both physically and mentally. I gained self-love. I gained knowledge about nutrition and exercise. But most importantly I gained happiness."
Boost your metabolism with the 28 Day Weight Loss Challenge
The Healthy Mummy exists to help tired, busy mums like you SHIFT THE BABY WEIGHT and REACH YOUR GOAL WEIGHT.
The 28 Day Weight Loss Challenge is an affordable, breastfeeding-friendly and realistic program that helps mums tackle their diet and improve their overall health through weekly (and customisable) meal plans, at-home exercises and 24/7 social support.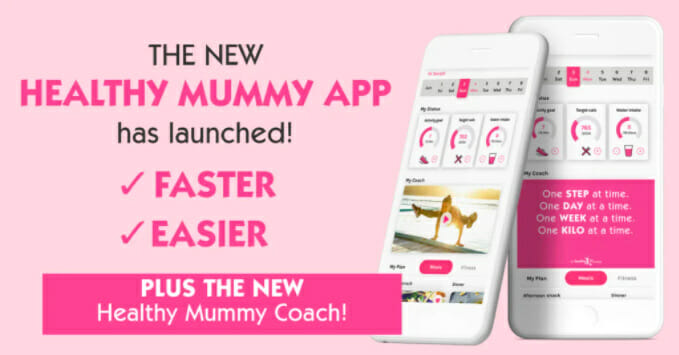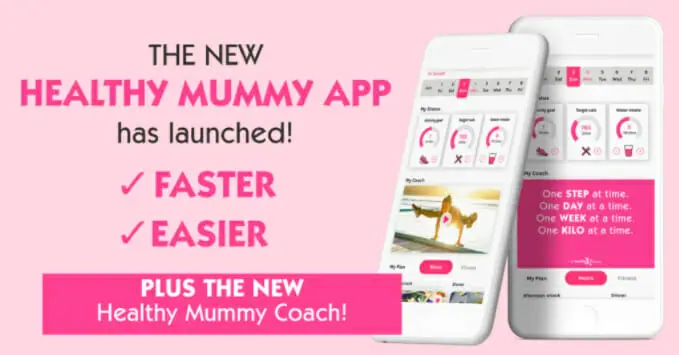 Want to shift your baby weight but feel like you have NO TIME in your day to exercise and eat healthily? That's where the Healthy Mummy's 28 Day Weight Loss Challenge can help.

Our Challenge entails: 
Fully Guided Daily Fitness Program with over 500 Workout Videos – NO equipment needed on 80% of workouts
Over 500 workout AT HOME videos. Chose from Boxing, HIIT, Tabata, Yoga, Dance, Post Baby, Weights, Baby Wearing, Strength, Advanced Fitness, No equipment AND MORE!
Weekly nutritionist developed, fully customisable, family friendly meal plans
Over 6,000 easy and budget friendly recipes at your fingertips
Daily motivation and support from MyCoach and MindPower features
24/7 support from our private support groups
NEW Wellbeing section with Self Care videos, Mental Wellbeing Videos, Meditations and Podcasts