Mum beats anxiety without medication thanks to The Healthy Mummy
Mum shares one of the biggest things the Healthy Mummy has done for her is to help manage her anxiety of 13 years without medication.
"I've lived with anxiety since I was 16 years old and never thought I'd be okay without medication."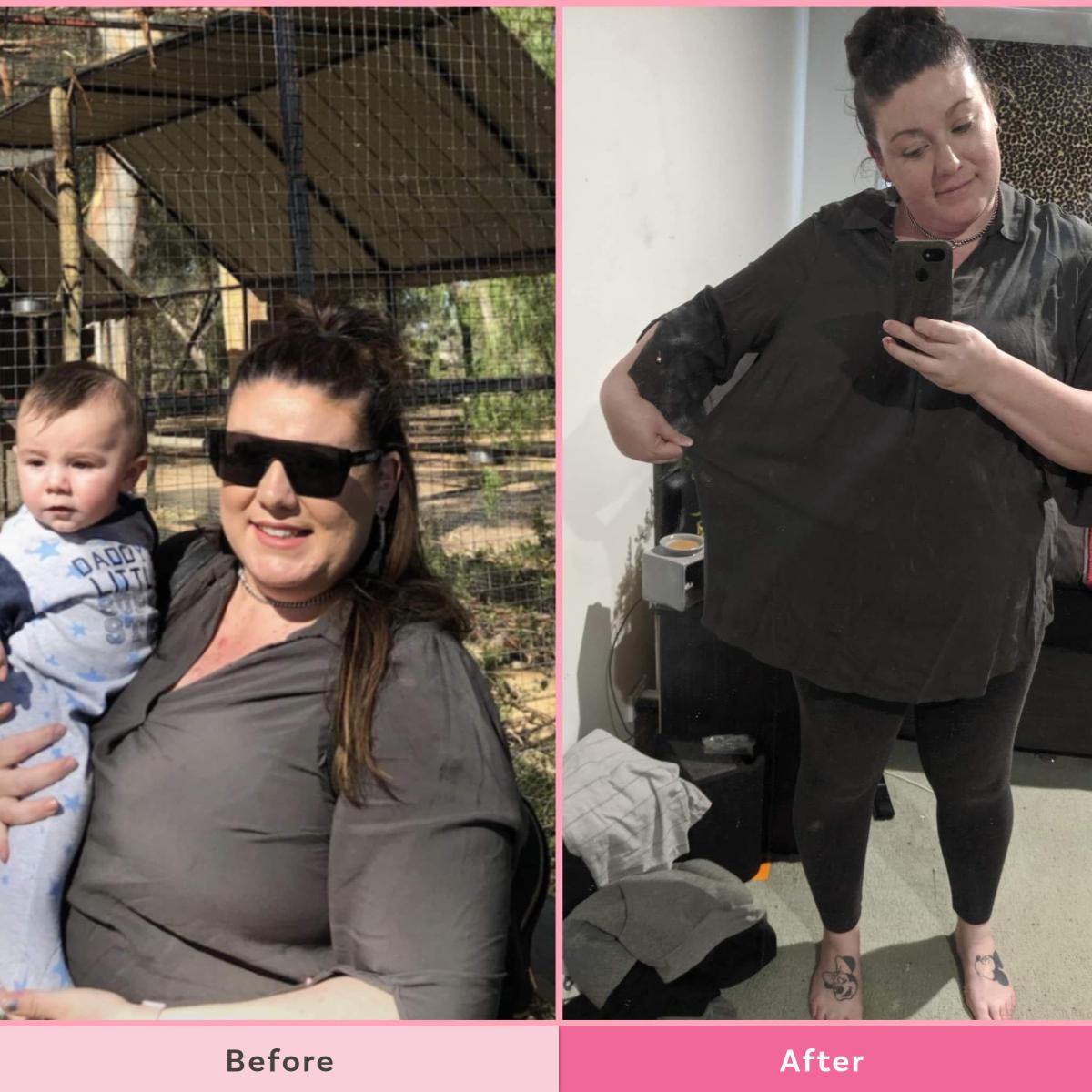 Mum beats anxiety without medication thanks to the Healthy Mummy
Bree Thompson, 29, from Bendigo in Victoria, is a new mum to a 1-year-old boy. She has lost 23 kilos with the Healthy Mummy 28 Day Weight Loss Challenge after she became a member in July 2018 when she was about halfway through her pregnancy.
Bree shares, "I had a rough start to my weight loss journey due to experiencing Postpartum Depression and an infection in my C-Section wound after not being stitched up correctly.
"But in December 2018, when I was constantly tired, grumpy, had no energy, was struggling to get up and down off the couch and floor and was weighing 131+ kilos, I knew I needed to make a change.
"I now had this beautiful little guy depending on me to make him happy and healthy. To play with him, make him laugh. And to be his role model.
"So I threw myself into the Healthy Mummy lifestyle. I have now lost 23 kilos with the Healthy Mummy, 15 of those kilos have been lost since May this year when I started to have Healthy Mummy Smoothies twice a day.
"I've lost a lot of kilos and a lot of cm's but what I have gained is so much more impressive.
"I have the energy to play with my son and enjoy life. I'm happy every single day. I can move more easily than I have been able to in over a year. I've become proud of the woman I am today instead of wishing my life away and wanting to be someone else."
Beating anxiety thanks to Healthy Mummy
Bree says one of the biggest things that Healthy Mummy has done is to make her capable of managing her anxiety without medication.
"I've lived with anxiety since I was 16 years old and never thought I'd be okay without medication. I am now all about the Healthy Mummy and super passionate about this lifestyle."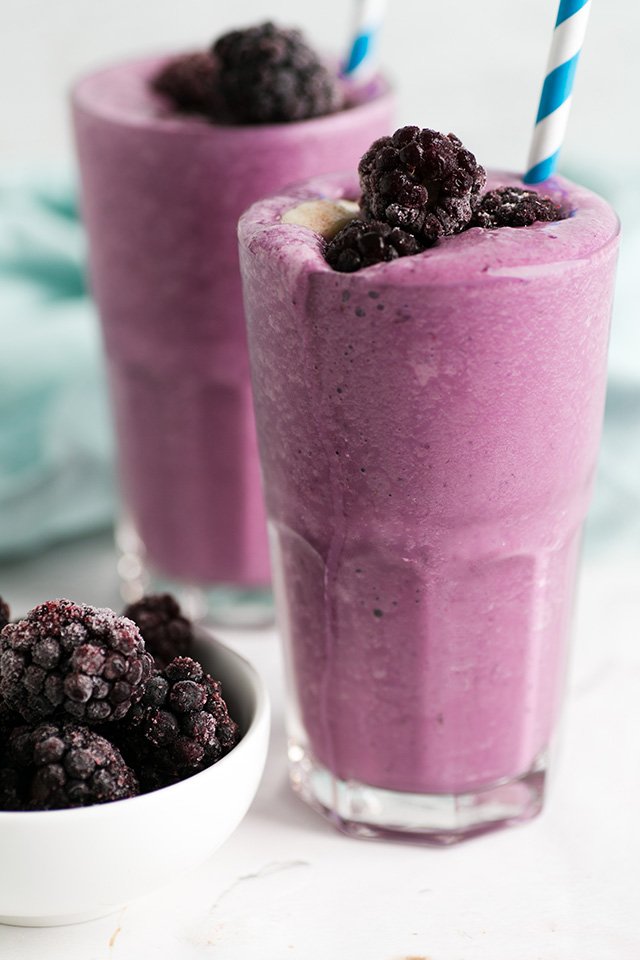 "The Smoothies have been an absolute game-changer for me", says Bree. "I am ALL about Healthy Mummy Smoothies!"
They provide me with all of my essential vitamins, minerals, and antioxidants.
They're almost completely sugar-free!
Aid me with my weight loss!
They are super quick to prepare!
Plus they taste so good! … And that's only SOME of the benefits!
Bree says her favorite flavours would have to be Strawberry and the Sneakylicious and her favourite Smoothie recipe would be the Pink Porridge Smoothie.
Bree is a HUGE fan of all the Healthy Mummy products!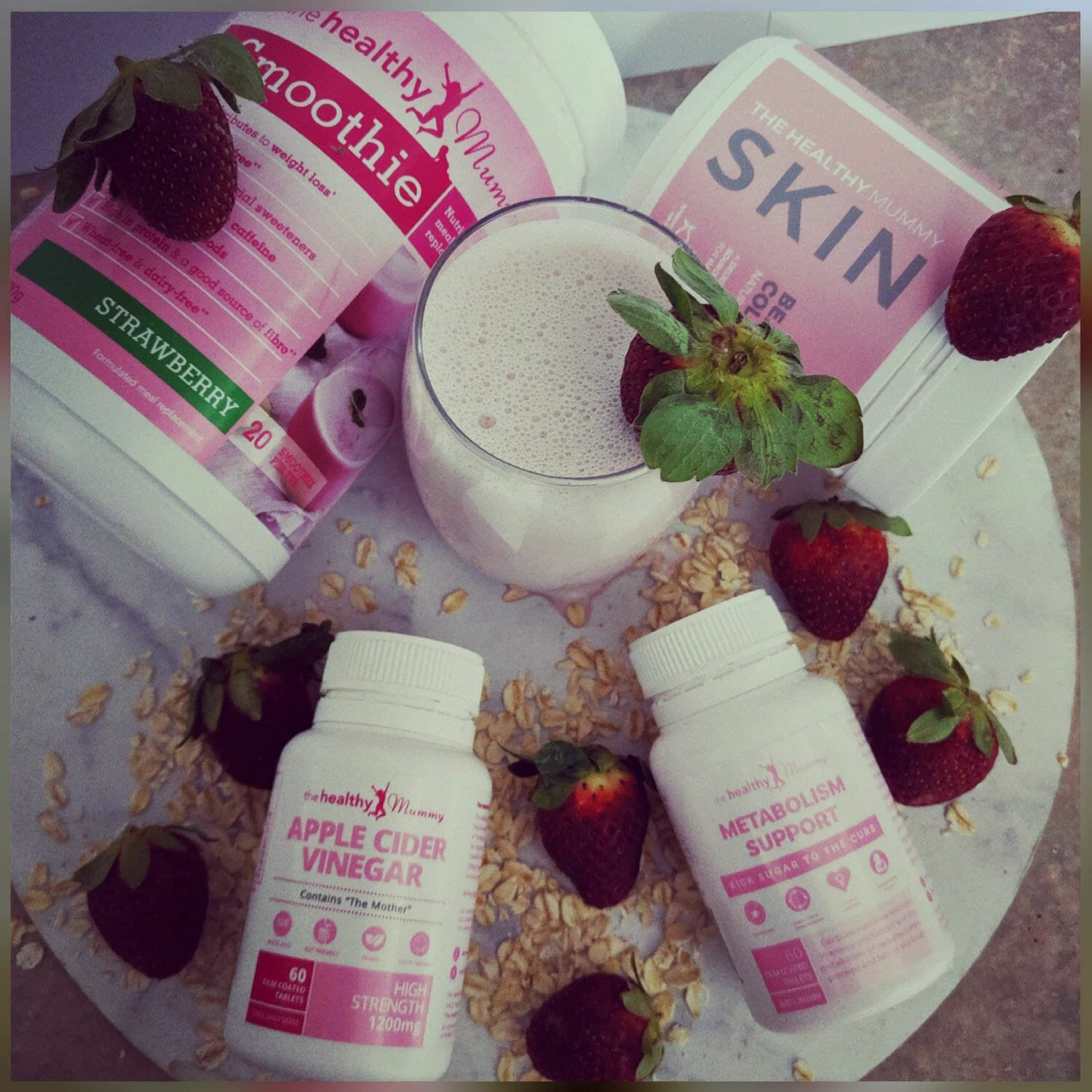 Bree admits she has tested out ALL the Healthy Mummy products and thinks they are pretty fabulous.
Bree says, "I have the ACV Tablet and Metabolism Support Supplements every morning. I am hooked on the Choc-Caramel Protein Balls and the Brownie Bite Mix which I love making whenever I need a good chocolate fix. I have the Vanilla protein powder that I occasionally add to my Smoothies.
"I add the Beauty Collagen Powder to my Smoothies every day and have it with soda water on the weekends. I regularly add the Immune, Tummy or Super Greens powder into my Smoothies.
"I own every physical Cookbook as well as every e-Book and I use all of the Healthy Mummy Skin products as part of my beauty routine!"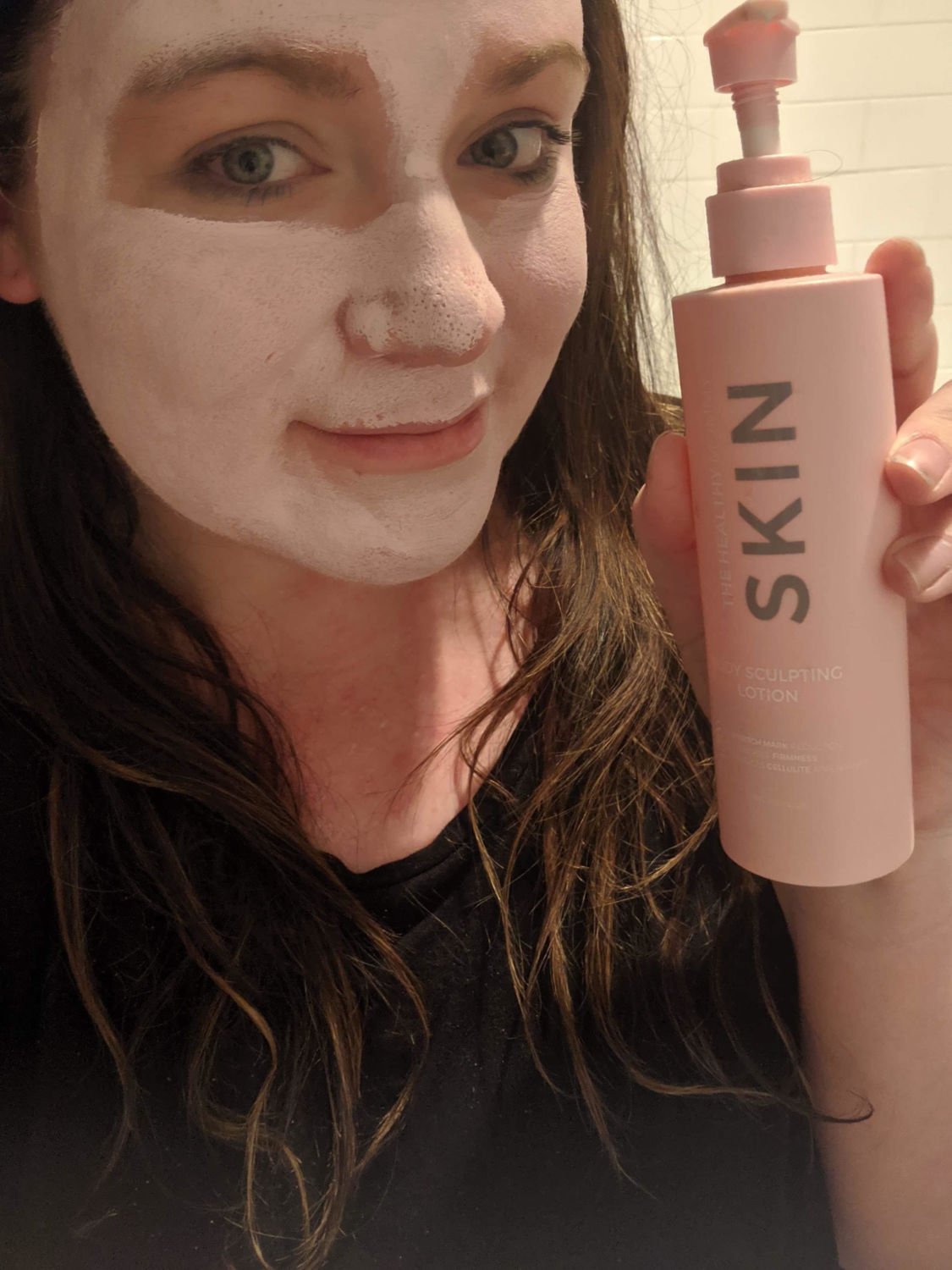 Bree's favourite recipes
Bree says her favourite Healthy Mummy meal is the Slow-Cooked Beef Nachos and her favourite snack is Dark Chocolate and Herbal Tea. "I have both on a regular basis!"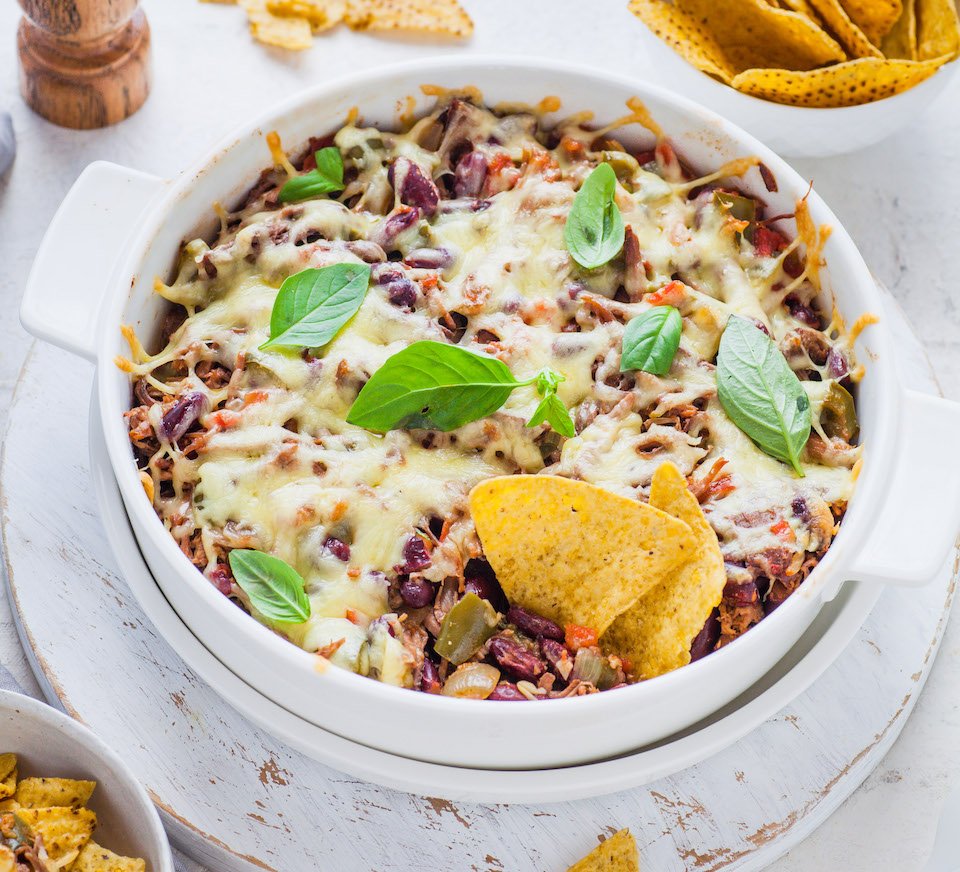 Bree's top 3 tips
• Meal prep every Sunday to set yourself for the following week! Even if you only prep your snacks.
• DO NOT compare your journey to anyone else's! We are all different and our results will ALWAYS differ from someone else.
• If you do have a bad day, don't punish yourself! We are all human and we all have bad days, just dust yourself and refocus.
Bree says to any Mum's out there who feel like they are struggling, "I promise you that you can do this! I know how hard it can be to be heavily overweight, not loving who you are and being a mum (especially a new mum) but if you don't push through the struggle, nothing is ever going to change or get better and you'll keep sitting there wishing you could make that change."
You can make that change!
Bree adds, "Once you start you just need to keep going. I stumbled more times than I can count and thought to myself "omg am I actually getting any smaller? Is anything good actually happening?" But you just need to keep going!
"No matter how many times you fall or what negative thoughts you have, you need to keep going because changes are happening even if you can't see them and you ARE becoming that woman/mother/partner/daughter that you want to be!"
"I've tried every diet imaginable, but nothing compares to The Healthy Mummy! It really is the only way to live! It's not a fad diet filled with false promises, promoted by fitness models."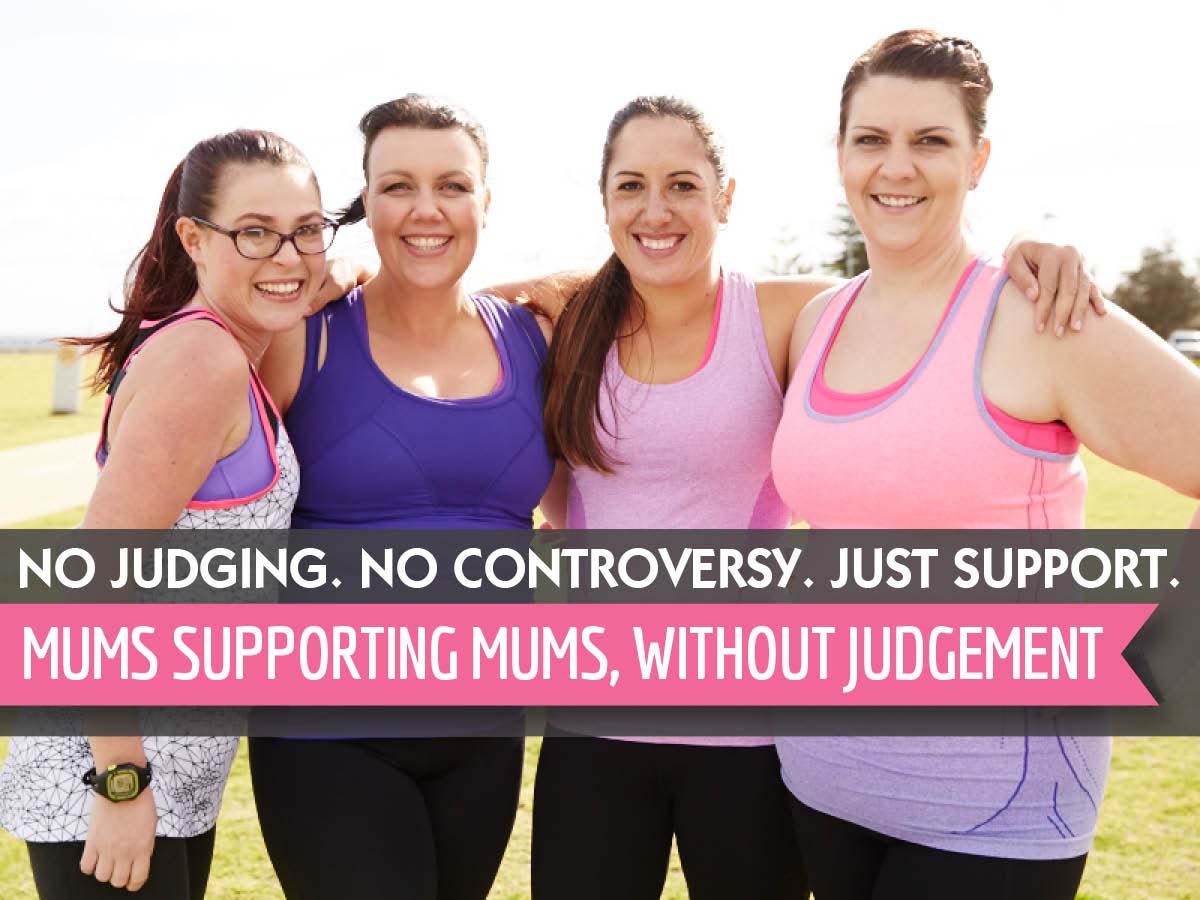 Bree says Healthy Mummy is a lifestyle change, one that you can continue living every day of your life! "The women we are aspiring to be like are REAL MUM'S with the REAL before and after photos and with a story that we can relate to as mothers!
"The women you see on TV or read about in magazines or on the Healthy Mummy website, are the women you are communicating with every day in the Healthy Mummy community!  Sometimes you even get to meet your role models! And I think that's pretty amazing!"
If you feel anxious and or depressed, we advise you to seek help from a friend, a GP or counsellor.
You could even call Lifeline 13 11 14, Perinatal Anxiety and Depression Australia [PANDA] 1300 726 306 or Beyond Blue 1300 22 46 36.
Read more on anxiety:
Join the 28 Day Weight Loss Challenge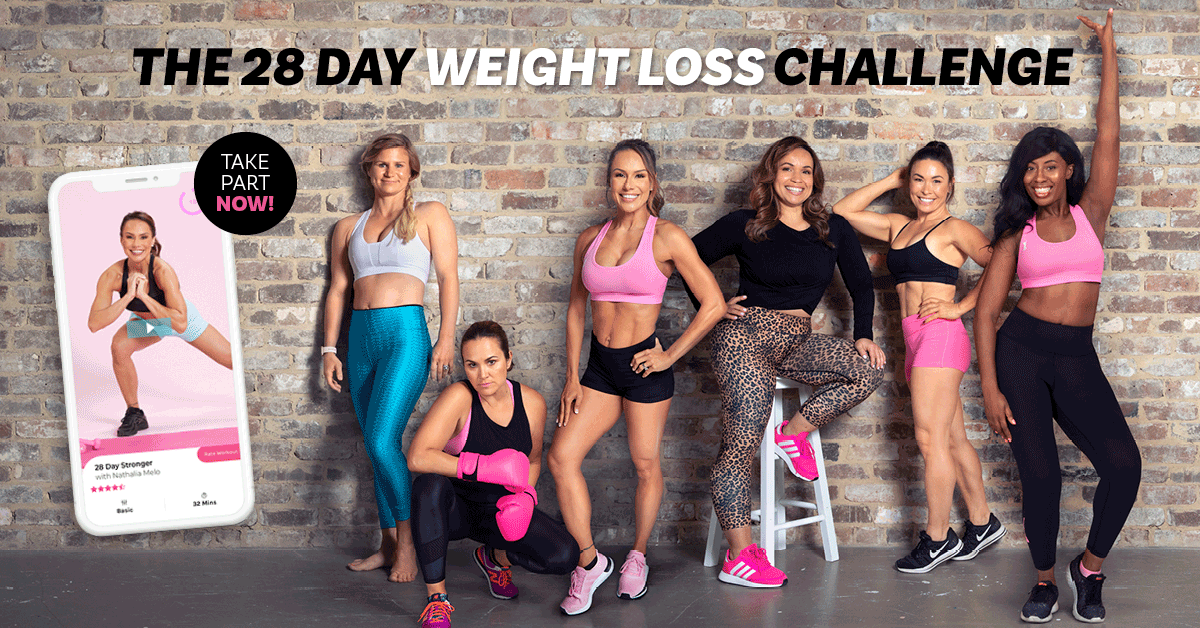 The no.1 mums only health, fitness & weight loss program
Take part now in the 28 Day Weight Loss Challenge – made for BUSY mums!
It is like a PT, Coach, Nutritionist & Chef – ALL IN YOUR POCKET – with EASY to follow food & fitness plans
You get unrestricted access to :
● Nutritionist & chef designed weekly meal plans
● Personal Trainer crafted At-home workouts- 28 minutes and under
● Daily Motivation from My Coach
● Personalised Shopping lists to make life easy
● Over 4,000 healthy and delicious recipes at your fingertips
● REAL TIME support from The Healthy Mummy Team and OVER 200,000 other mums