It's quite surprising just how much alcohol can contribute towards weight gain.
Just by cutting back on your weekly consumption of booze, you could see HUGE differences in your weight loss journey – as this mum has found out.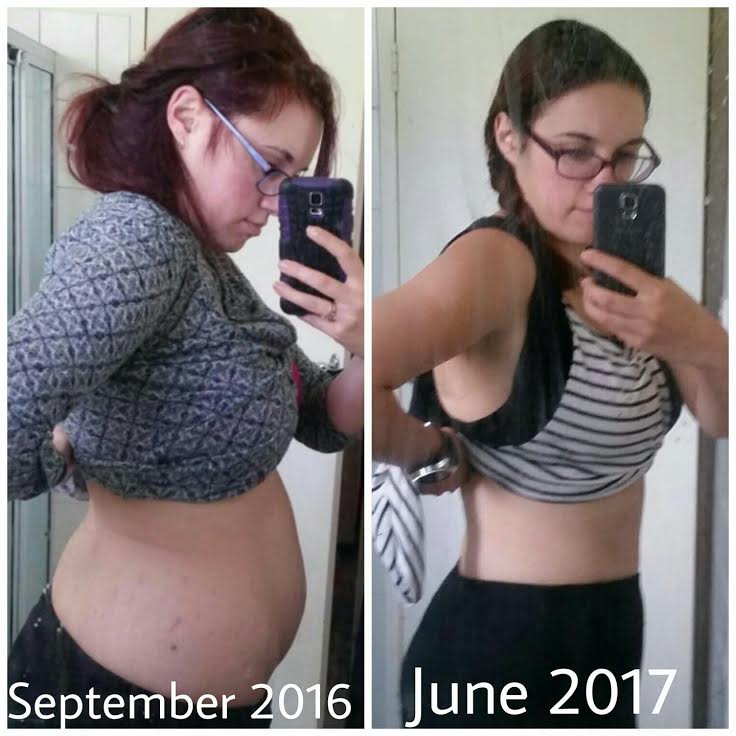 How quitting alcohol helped this mum lose 20kg
Alicia Sims says she and her hubby Daniel would go through around 24 cans of beer a week.
"We would easily go through two cartons of beer a week, sometimes more," she says. "And we were spending upwards of $200 every single week!"
Alicia says she stopped drinking when she found out she was pregnant with her daughter. However, after she was born, Alicia said she would be at home playing video games, and she'd easily consume a few cans of beer without even realising it.
But the alcohol wasn't the only thing contributing to her weight gain. Alicia found herself making some poor food choices, such as eating take away pizza and fast food.
At her heaviest, Alicia says she tipped the scale at 100kg.
We were constantly lethargic
"We were constantly bloated, lethargic and wasted many weekends lazing on the couch," she says.
"We'd just call in fast food. Pizza, beer, video games, fast food and hangovers were our reality every weekend for months. Exercise was a dirty word and cooking healthy meals was the last thing on our mind.
"It makes me feel sick at how bad we used to be."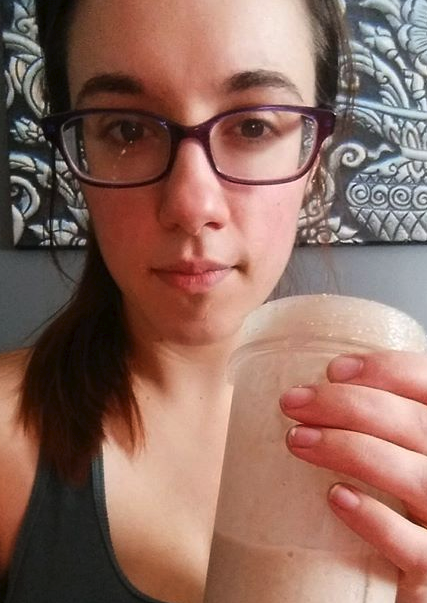 In 2016, Alicia saw an advert for The Healthy Mummy on Facebook and decided to purchase some of our Healthy Mummy Smoothies "to give them a try".
Alicia drank the Healthy Mummy Smoothies as a meal replacement and she began to notice she was losing weight. So, in January 2017, she signed up for her first 28 Day Weight Loss Challenge to help support her with her weight loss journey.
"The Healthy Mummy has taught me about the importance of healthy eating and just how many empty calories I was wasting on beer," she says.
Alicia now saves $200 a week by not drinking beer!
That's when Alicia decided to cut back on the cartons of beer she was consuming each week – and now she's saved herself $200 a week!
"I swapped drinking for Healthy Mummy Smoothies and computer games for exercise outdoors in the fresh air," she admits. "And I have gained so much more confidence in the kitchen and now cook a lot more regularly than I used to."
Goodbye fast food HELLO 28 DAY WEIGHT LOSS CHALLENGE RECIPES
Alicia says she also ditched fast-food for the healthy recipes on the 28 Day Weight Loss Challenge.
"I loved the Spinach and Sweet Potato Lasagna and started making that regularly. Soon I was making all sorts of recipes and I also began increasing my fruit and vegetable intake," she admits.
"After seeing the positive changes I was making and the impact it had not only on my body but also on my self esteem, my hubby vowed to reduce his consumption of alcohol, cigarettes and junk food too.
"He started going to the gym after work and we've decided to take it a step further and transition into a vegan lifestyle."
Alicia has since lost an impressive 27kgs. Her husband has also lost 5kgs.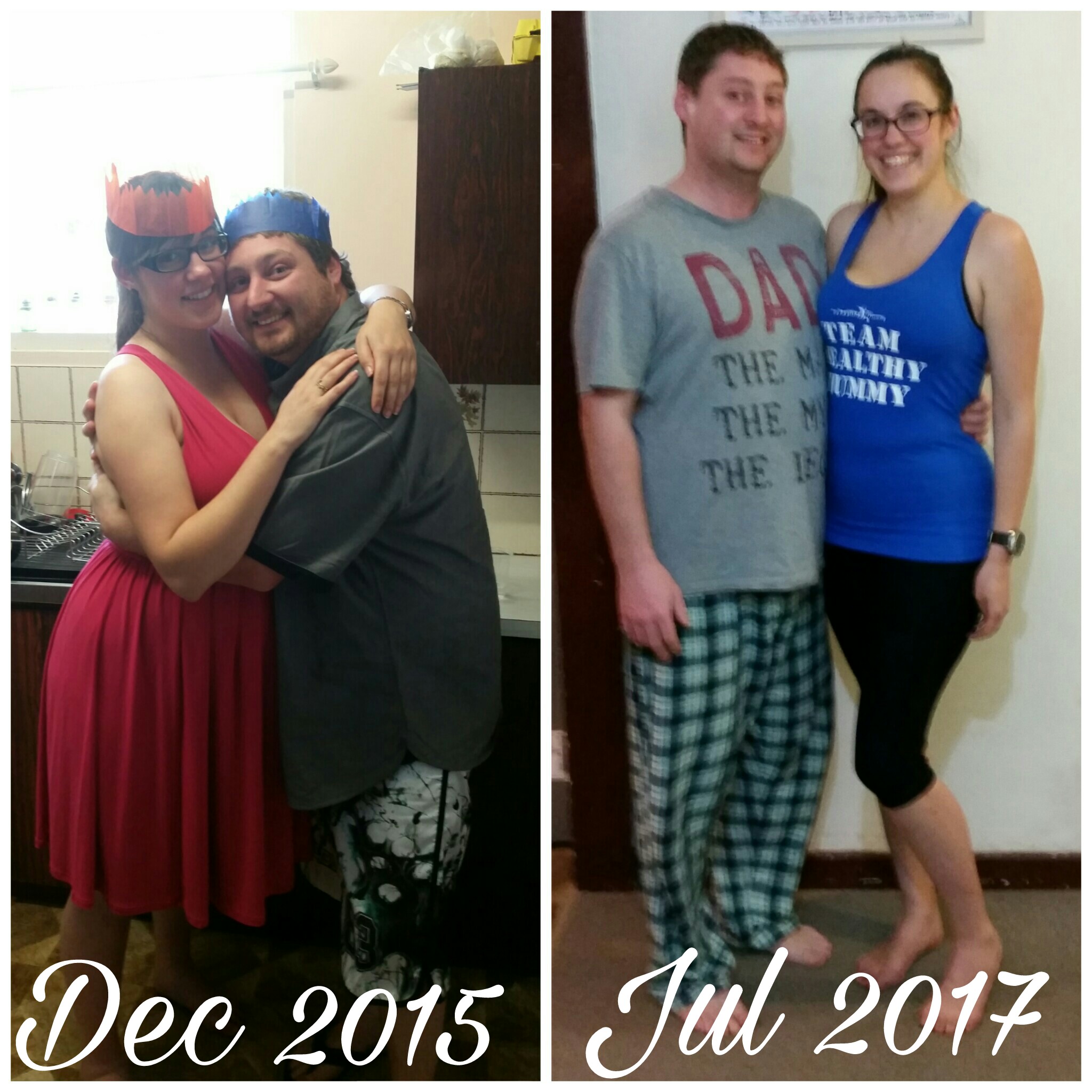 "Our lifestyle has changed in so many ways, all of which have been for the better," she adds.
"We stay play on video games but AFTER exercise and a healthy dinner. The Healthy Mummy has become a huge part of our lives and we are confident we will lose another 25kg together."
That's amazing, Alicia! Well done to you and your hubby!
Join our 28 Day Weight Loss Challenge!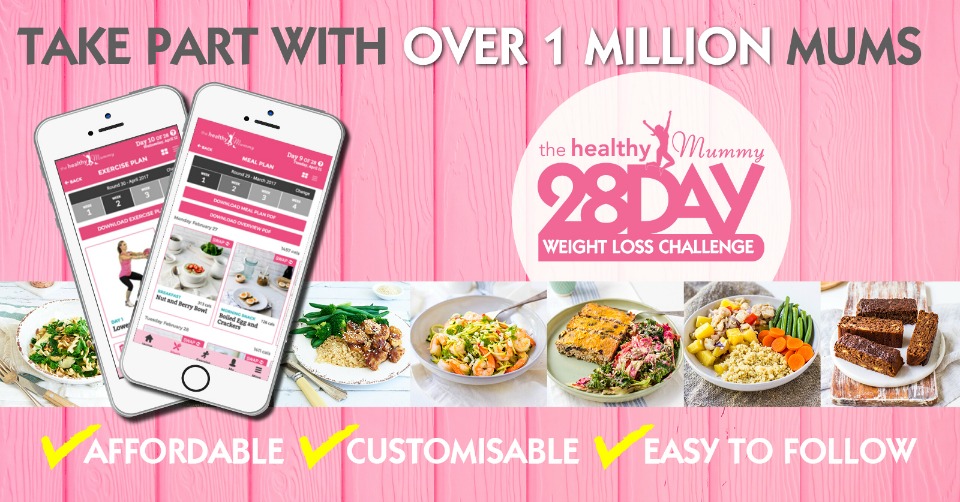 If you are looking to combat your unhealthy-eating ways and or looking for an awesome squad to help you along our weight loss journey – be sure to check out our 28 Day Weight Loss Challenge!
The Healthy Mummy also has a range of delicious and good-for-you smoothies!
Our smoothie range offers an excellent source of essential vitamins, minerals, nutrients & important antioxidants. It does not contain any weight loss accelerants, caffeine, gluten and is dairy free. It is also a non Genetically Modified product!
To purchase one of our smoothies – click here.
*Images and references to kilograms lost are as supplied by the individual in the story. The Healthy Mummy assumes information and photographs supplied to be true in nature and is not responsible for any false misrepresentations or claims relating to their programs or products.