How this mum helped clear her son's dermatitis in just FOUR days!
Daisy Raines is a huge fan of The Healthy Mummy's Skin Revive Face Oil. And amazingly, she found that this product was able to help treat her son's dermatitis in just four days!
The Tasmanian-based mum-of-four has been using the SKIN products since May 2020 and has seen massive improvement with her own skin as well.
"My love for The Healthy Mummy's Skin Revive Face Oil just sky rocketed to all new levels," she says.
"This stuff is just absolutely amazing, I used on contact dermatitis with the added use of a prescribed cortisone cream. The results have been amazing."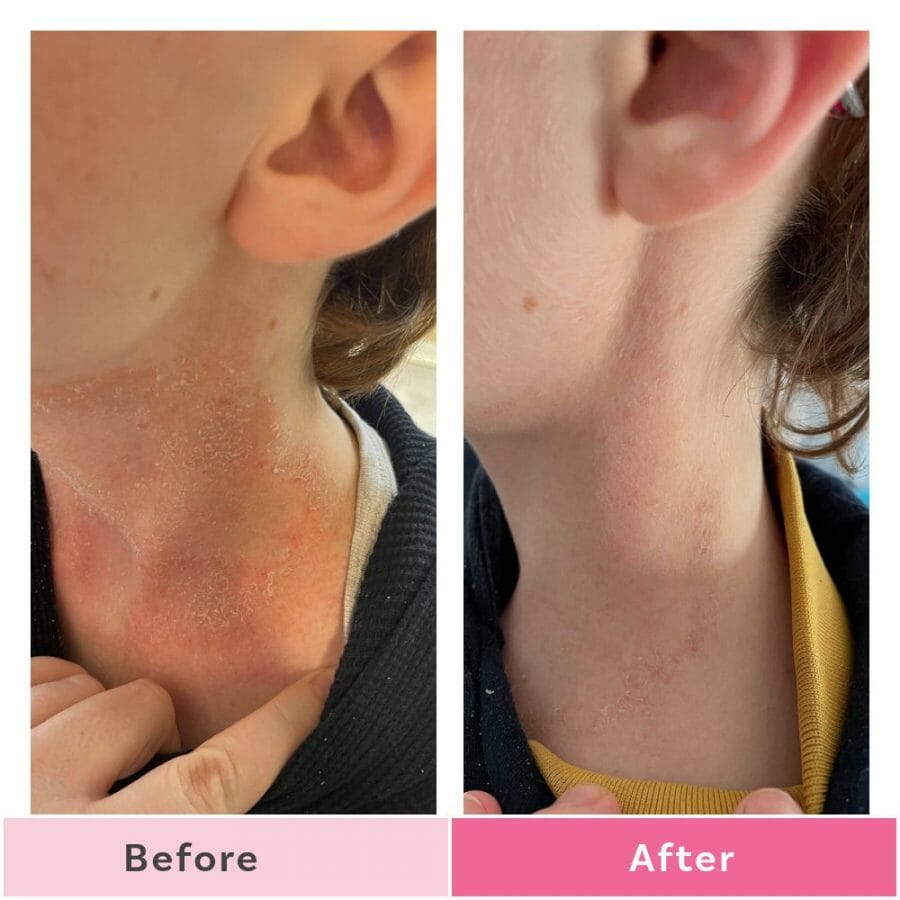 Mum reveals how this product helped clear her son's dermatisis!
In fact, Daisy's 13-year-old son has suffered with dermatitis most of his life, and she says he recently broke out due to the stresses of high school.
"He returned from his dad's after a long weekend his skin was so dry and painful he was in tears," says Daisy.
"After a visit to the after hours doctor, he was given a script which unfortunately, couldn't be filled that night due to the pharmacist already being closed.
"So, I went home thinking of all the things I could use to help give him some relief. It wasn't until I went into the bathroom to do my nightly skin care that it hit me, 'Why not try the revive face oil on his skin?'
"We tried it and after just 4 days his skin has so dramatically improved we will continue to use it."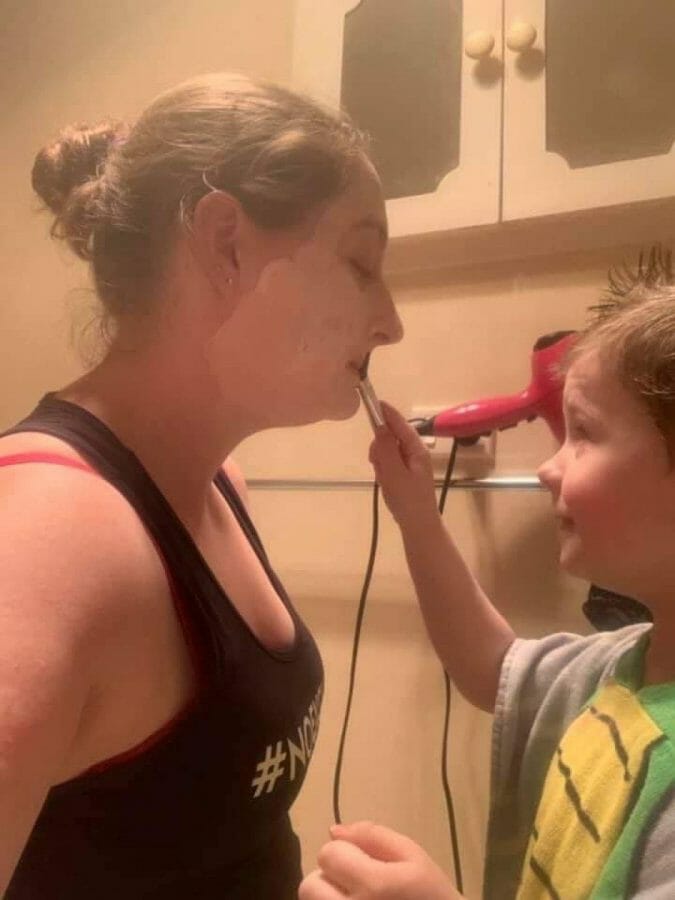 What's more, Daisy's son also use the green tea SKIN mask to help with acne and he loves how it smells and makes his skin feel.
"It doesn't sting his sensitive skin and the difference in his confidence already is amazing," she says.
"Thank you Healthy Mummy for helping this mummy and her itchy son live a new normal in just four short days."
What Daisy uses on her own skin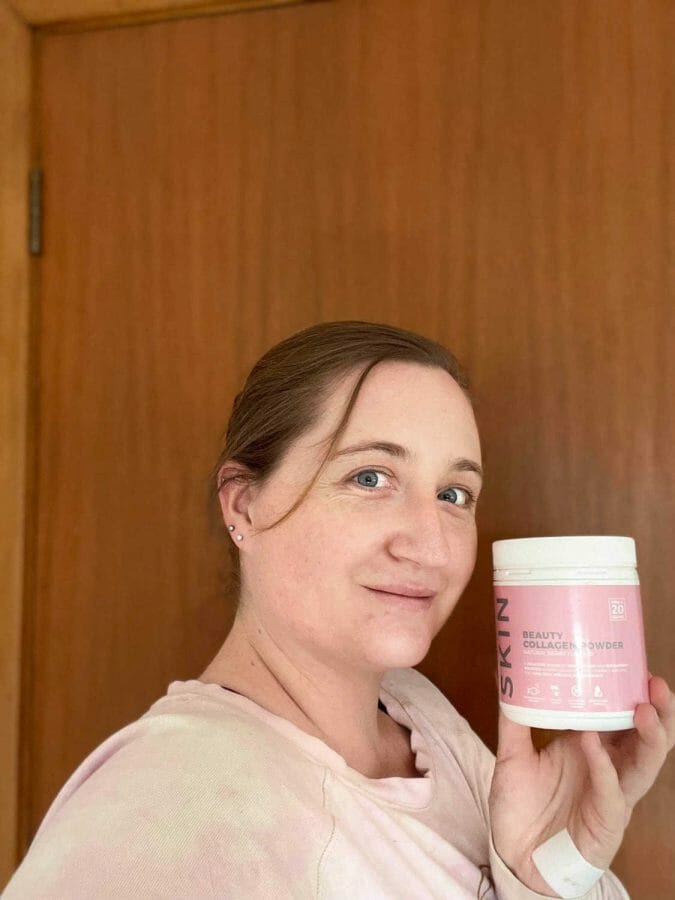 And before Daisy used SKIN, she says her skin was constantly breaking out.
"My skin was dull and lifeless. My hair was falling out in hand fulls and my nails were ripping they were that brittle and weak," she says.
"With in a month my hair started to grow back in thicker and stronger. My nails were growing strong and fast. For the first time in years I could actually have longer nails."
WOW! Absolutely amazing!
The Healthy Mummy SKIN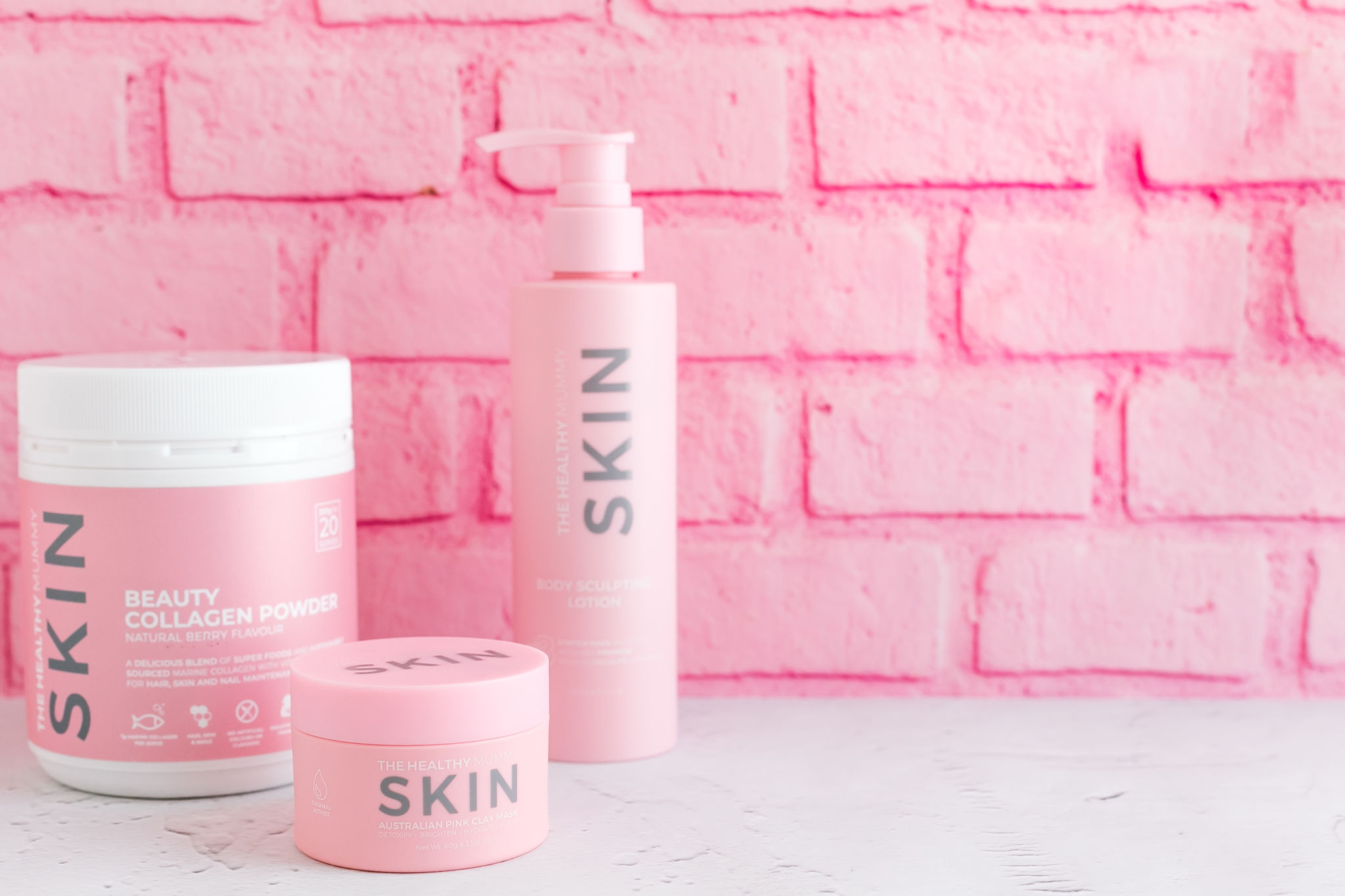 Beauty Collagen Powder – a delicious addition to your daily beauty routine – it works to support beauty from the inside out! The powder contains zinc and vitamin C which assists with the maintenance of healthy hair, skin and nails. Beauty Collagen Powder also contains sustainably sourced marine collagen, protein and zinc.
Body Sculpting Lotion – A lightweight lotion that stimulates skin cells and reduces cellulite. When used regularly, the nutritional actives of Artichoke and Avocado work together to help enhance skin firmness and reduce the appearance of stretch marks. These amazing ingredients also moisturise and hydrate your skin.
Australian Pink Clay Mask – Our Australian Pink Clay Mask is AMAZING. The mask has been specifically formulated for Mums and puts the health and vitality back into your skin.
Glow Flash Balm – Brightens and tightens facial contours for glowing skin. The balm reduces the appearance of ageing by replenishing and rejuvenating. Rosehip and Jojoba oil hydrate and soothe for silky smooth skin.