This Mum Shares Her Experience Of Having A Vacuum-Assisted Birth
Sometimes mums need a little bit of help pushing their babies out – just like this mum, who ended up needing a vacuum-assisted birth.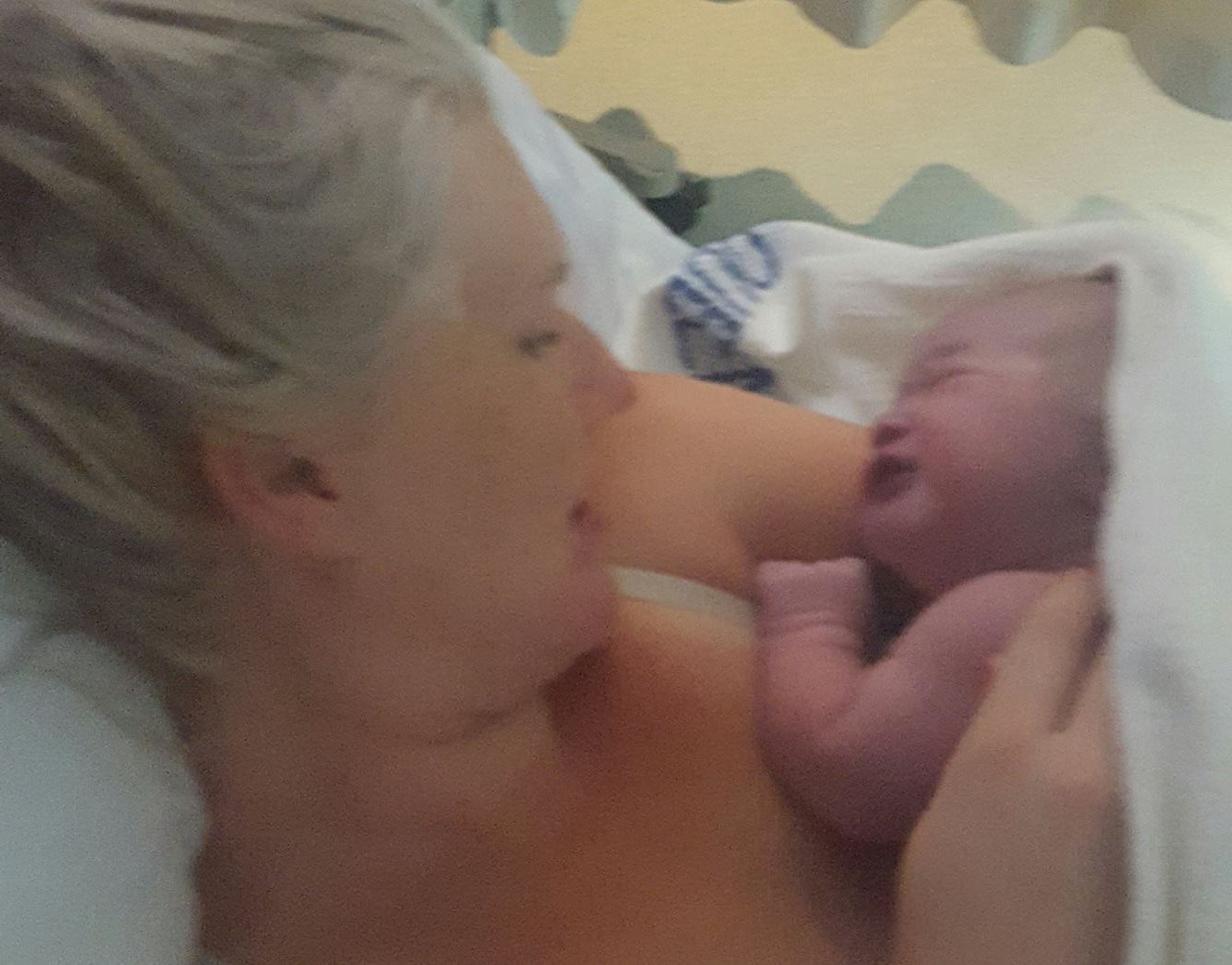 'Medical Staff Were Concerned'
Jess Robinson, who is a Healthy Mummy community member, says her labour was very long and she had painful contractions that were on and off.
"There were concerns from the medical staff at the hospital about how little bub was moving inside me while I was having contractions," says Jess.
"I had high blood pressure an hour after arriving at the hospital. There was still little movement from bub but her heartbeat was fine."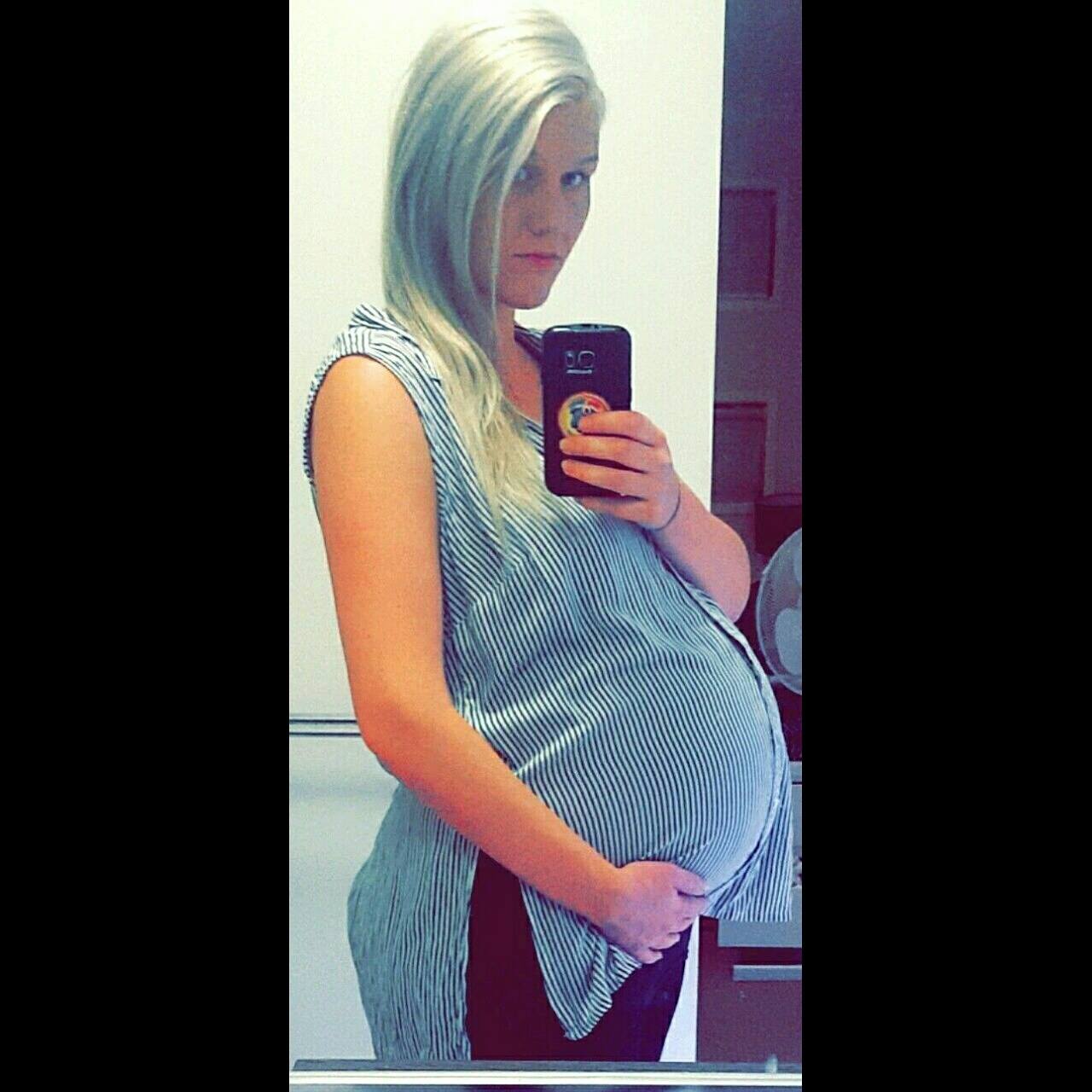 Once Jess was in the birthing room her waters had to be broken by midwives, but she was still only four centimetres dilated.
Jess continued to have irregular and painful contractions. To make matters more tricky, when it came time to push, Jess's baby was in a 'spine to spine' position but her head was up.
"I was pushing for an hour and a half and not getting anywhere," Jess says. "Bub's heart rate was okay but my contractions were slowing."
Soon doctors told her that her baby needed to be turned and explained they would try manually.
"I was happy for them to try anything at this stage," she says. "They attempted to hand turn bub internally after each contraction, but there was no luck.
"By this point I was absolutely exhausted and literally couldn't push anymore. There were two midwives, two doctors, two nurses and one paediatric doctor in the room trying to help. We had amazing medical support."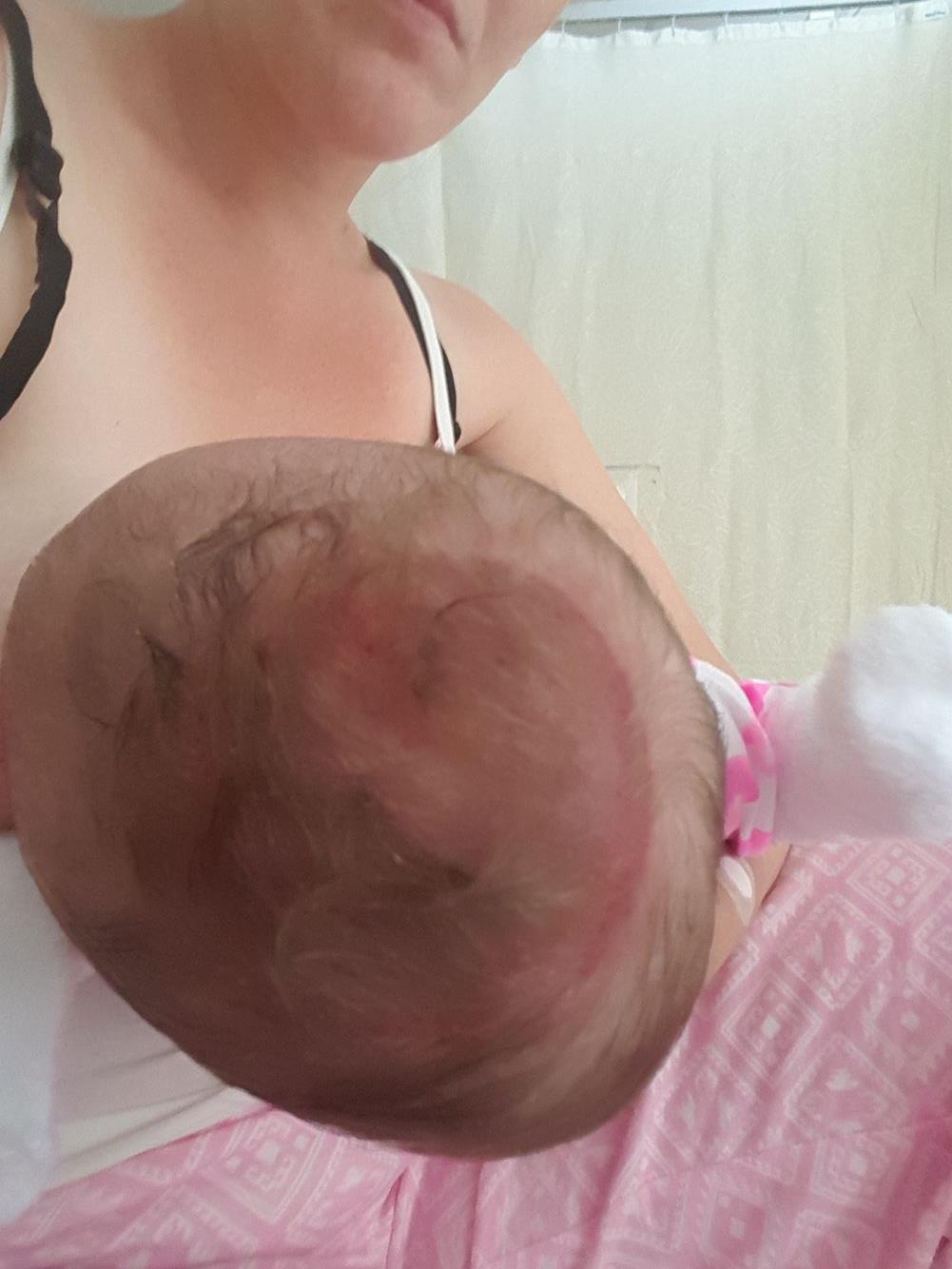 This is when the medical team decided to use a sort of vacuum on the baby's head to help turn bub and help her out.
"I was instructed to push or just breathe through," says Jess. "After three pushes her head was finally out. And a further two pushes and she was finally out. It was important for me to listen to instructions or bub could be in danger or I could tear.
"I heard gurgling cries and the paediatric doctor took her to help her breathe, as she needed to be resuscitated."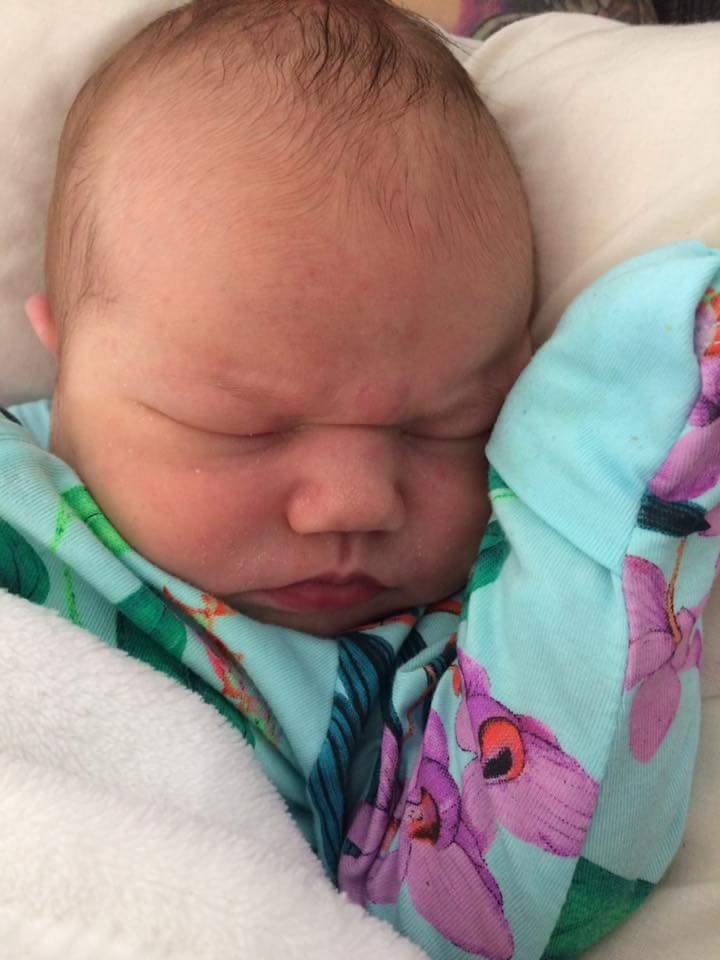 Jade Lee Carter was born weighing 4.95 kilos and was 57 centimetres long.
Due to the bruises on her head from the vacuum, Jess asked whether Jade was in any pain and doctors advised she may have a slight headache.
"Due to the vacuum assist and her size, I've been told to do no exercise apart from walking and swimming for three months," says Jess.
"But Jade is a perfect babe. She sleeps, eats and loves cuddles."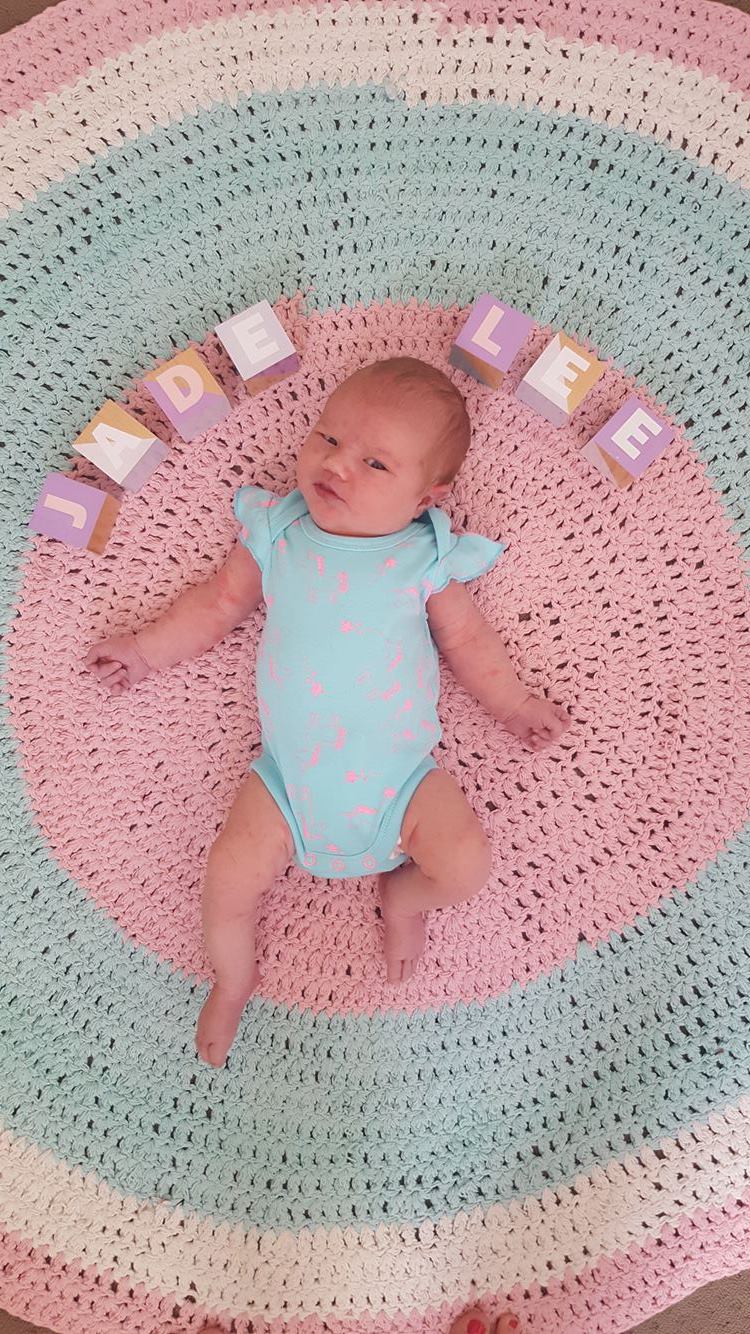 Aww! Jade is so adorable. We're so glad she made it out safely into the world thanks to the help of the medical staff.
Thank you for also sharing your birth story with the rest of our community.
More On Vacuum-Assisted Deliveries
Ventouse, also known as vacuum-assisted vaginal delivery, is a contraption that has a cup attached to a small suction device which fits onto the back of your baby's head. The cup is made of soft or semi-rigid plastic.
Superficial scalp wounds commonly occur as a result of vacuum-assisted deliveries. Even after a normal vaginal delivery, it's not unusual to see swelling in a small area of the scalp, says Health Line.
According to Baby Centre, one in nine births in Australia will need assistance from an instrument – ether forceps or ventouse.
Vacuum-assisted births occurs if you baby is in distress, if you can't push anymore or if your baby's head needs turning.
When You Can't Have A Vacuum-Assisted Birth
If you baby is less than 34 weeks, as their skull may be too soft.

If your baby is breech.

If your baby is lying face-first.
Eight out of ten women who have a vacuum assisted birth do not require one the next time around.
For more information on assisted vaginal births, click here.
For more amazing birth stories, click here.