Mum Survives Brain Tumour And Shares Inspiring Story
The Healthy Mummy community is full of women who have survived and thrived against all the odds. Today we're sharing a story about a mum of three who was told she had a brain tumour and then bravely chose to have it removed. Her outlook on life will blow you away and is truly inspirational.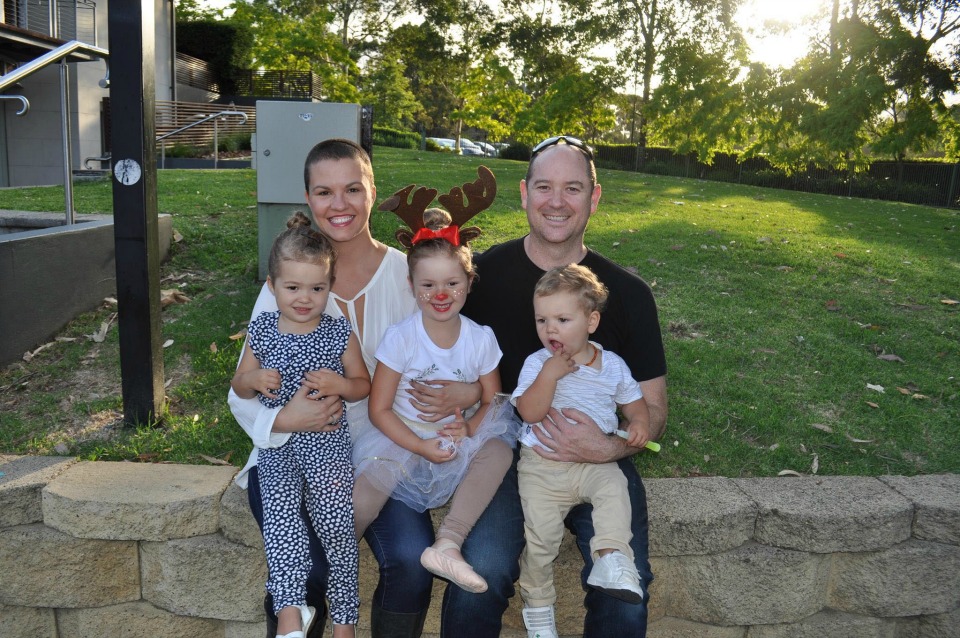 On Being Told She Had A Brain Tumour
Just over one-year-ago I was delivered the news 'you have a brain tumour'. In that month life seemed to literally freeze. The panic rose within me, the heat crawling up my body, my skin became clammy and the adrenaline took hold.
My body started to shake and my skin covered in sweat. I couldn't help but begin to catastrophise. It was one of those moments that don't happen in reality.
One of those moments that I realised that I just wasn't as invincible as I thought I was.
The doctors and specialists presented me with so much information that I felt overloaded and had great difficulty with processing exactly what was happening to me.
My Mental State Began To Waver
We were given a choice about how to proceed with life having a brain tumour, which doctors were confident was benign.
The choice was to live with this condition with a high possibility of seizures and monitor it closely every six months. The other option was that I could have it removed.
For five weeks I sat with this information, trying to live with it and think of my future knowing that I had this ticking bomb within my head. One that no one could guarantee would not explode.
I tried to accept this and move forward. My mental state began to waver and I spent so much time trying to calm myself.
But what I really found was that I was falling victim to this diagnosis and it was taking a hold of me.
A Decision That Would Change My Life
So, I chose to have it removed. With that decision I made a choice to celebrate it, I ceremoniously shaved my head in preparation.
Then I announced my decision publicly to avoid having to explain my situation to people constantly. I fielded judgement by people who did not agree with my decision.
There was grief and fear, I sympathised with others who could not process what was happening to me. I set up weeks of help with those that were capable of offering it.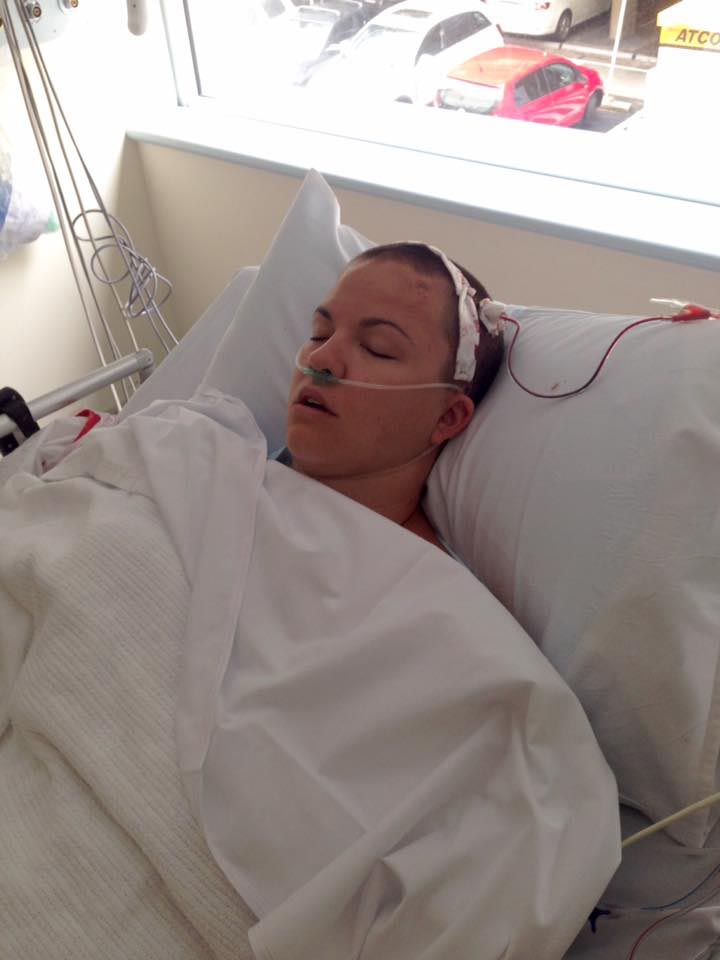 On Realising It Is Okay To Ask For Help
The asking for help was the hardest part. I had began to feel like a burden to all those surrounding us. My inability to look after myself and my children was inconvenient.
I was unable to drive a car for three months and I found I could barely keep my eyes open for longer than an hour. But with a partner who had to return to work after three weeks and three children who needed care, the only option was to just pick up and continue.
My Children's Love Helped Get Me Through
It is both a beauty and a burden, the pressure of being a parent. This pressure forced me to look to the future and fight to live. I felt encouraged to heal.
The need to wake up each morning and keep my children alive and cared for meant that I had to keep myself cared for.
Without my children and their need and love for their mummy, I am sure I would have fallen into a depression, a funk.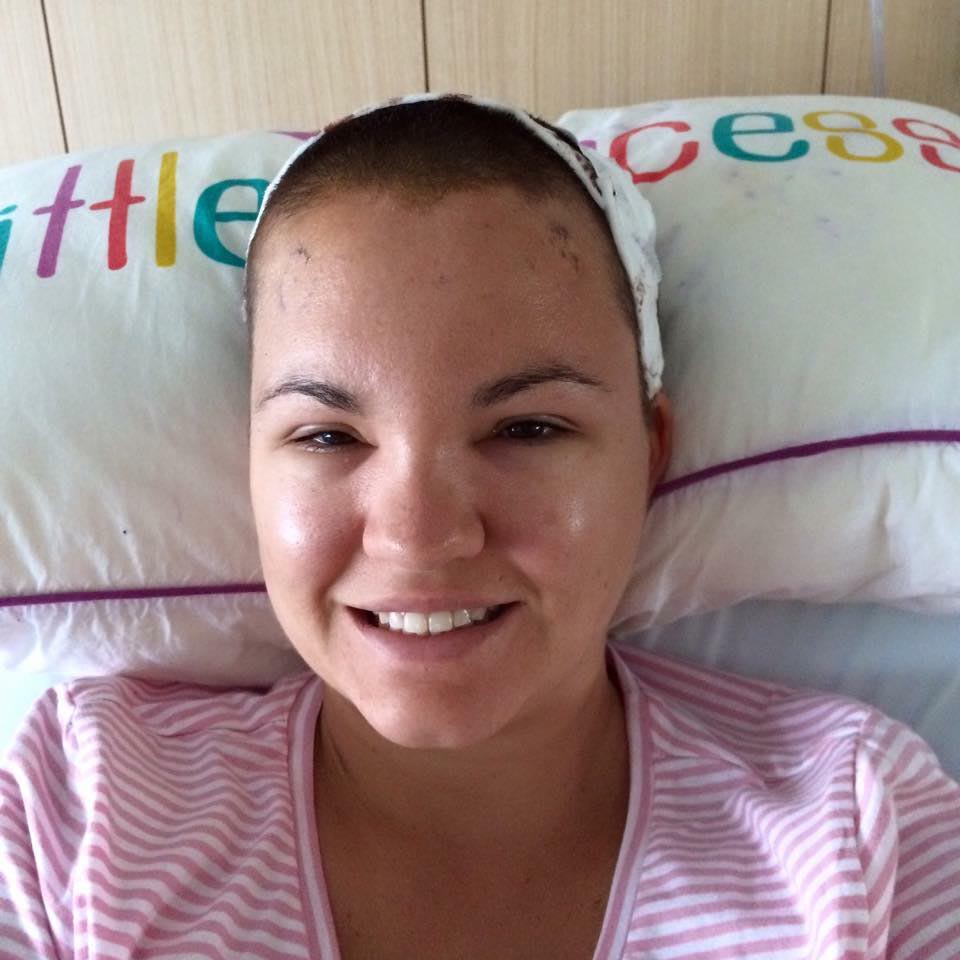 What I Have Learnt From Having A Brain Tumour
If there is anything I have learned from this past twelve months it is that I am strong. Without the support of my children I am sure I wouldn't have been so capable.
I've learned that we, as humans, are fighters. Our lives can always been busier. They can always be harder, more challenging. But you have to keep faith in yourself.
You need to trust your path. Fight for your future.
Twelve months on, I am tumour free. Moving forward, my hair is growing and I celebrate each and every day. My health is extremely important.
My family is even more important and everything else is just a bonus!
We love hearing about personal triumphs here at Healthy Mummy HQ, please get in touch and share yours to inspire other mums.