Check out this mum's 10 coping mechanisms to avoid over-eating
Over-eating is something many of us have been guilty of from time to time. For others, over-eating each and everyday is far more familiar. The thing is with over-eating is that it can cause more than tummy aches, gas and sleepiness. It well and truly adds to the size of our waist lines.
Since jumping on board with the Healthy Mummy Virginia has lost an incredible 28 kilograms*. What's more is that she has put an end to her over-eating episodes.
In this blog, Virginia is sharing 10 of her TOP coping mechanisms to avoid over-eating.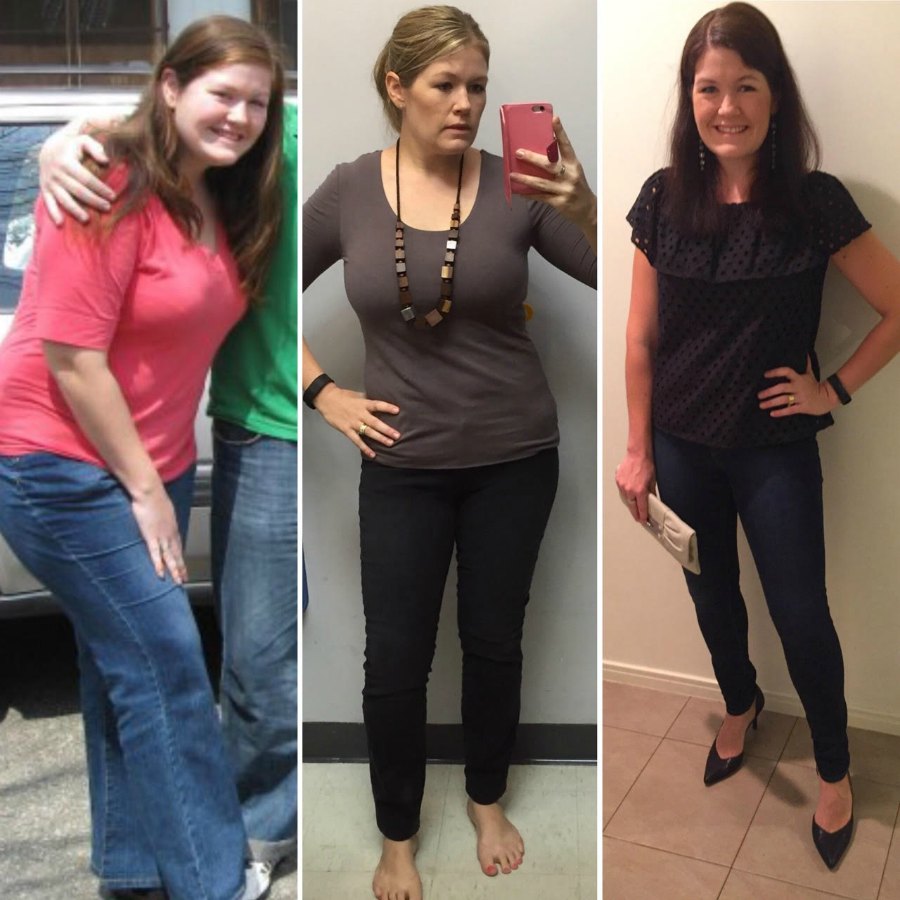 10 coping mechanisms to avoid over-eating
Here are Virginia's top coping mechanisms to avoid over-eating
1.    Plan, write it down and stick to it
Plan your meals and snacks and stick to it. I often start my day by plotting out all meals and snacks for the day within my calorie limit. This means all the decisions are made and I'm less likely to be tempted to stray.
2.    Drink water
Being thirsty is often mistaken for hunger, make sure you are drinking at least 2-3 L of water per day and spreading it out evenly throughout the day.
Here are 5 Ways To Increase Your Water Intake.
3.    Ask yourself the question, "Am I really hungry?"
If you're actually bored, thirsty, emotional you may 'feel' like you're hungry but try and listen to what your body really wants. Failing that, have a glass of water, wait 30 minutes and see if you're still hungry.
4.    Eat lots of protein and fibre-filled foods
[Foods that are high in protein and fibre-filled will] fill you up for longer so you are less likely to be hungry again until it's time for your next meal or snack.
Need a protein-punching snack idea? Check out these Protein Packed Banana Honey Nut & Seed Bars.
5.    Serve up all portions after cooking

When you cook meals or snacks serve the entire lot into correct portions straight away so there is nothing left in the pan and no ability to go back for seconds.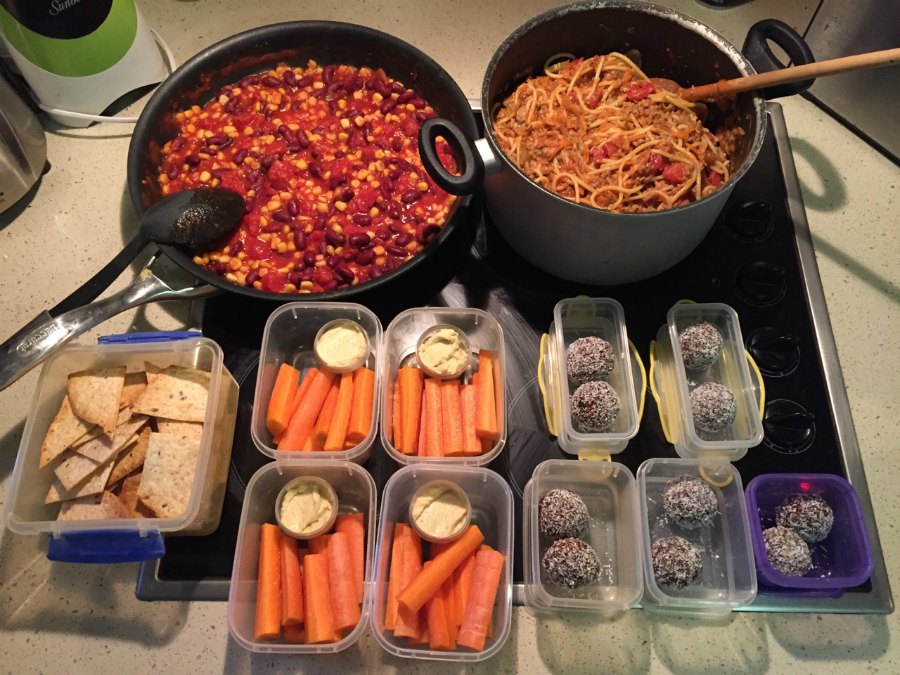 Image Source: Supplied by Virginia
6.    Practice mindful eating

Don't eat doing mindless things like watching TV, or if you do, serve yourself before sitting down so you only eat the correct portion (not the entire bag).
7.    Eat enough and eat often
If you're depriving your body of calories of course you'll be hungry often, and if you're not eating regularly enough your blood sugar will drop and you'll likely make poor choices and grab quick, sugary options.
8.    Slow down
As a busy mum this is hard, but when you can, try to chew more slowly and enjoy your food. Some people like to take photos of their food before eating it ([if this is you, ask yourself], "if I posted this photo online would people judge the portion size?") or keep a photo food diary to reflect on what you are actually eating.
9.    Eat breakfast
Getting a good start to the day with a healthy nutritious breakfast is the kick start your metabolism needs and sets you up for great choices. The Healthy Mummy Smoothies are a fantastic, healthy breakfast for busy mums!
Check out our Healthy Mummy Smoothies HERE.
10.    Don't skip treats
Replace your favourite treats with healthier alternatives like all the amazing Healthy Mummy treats! If you feel like you're 'missing out' you're more likely to binge or fall off the wagon with unhealthy choices.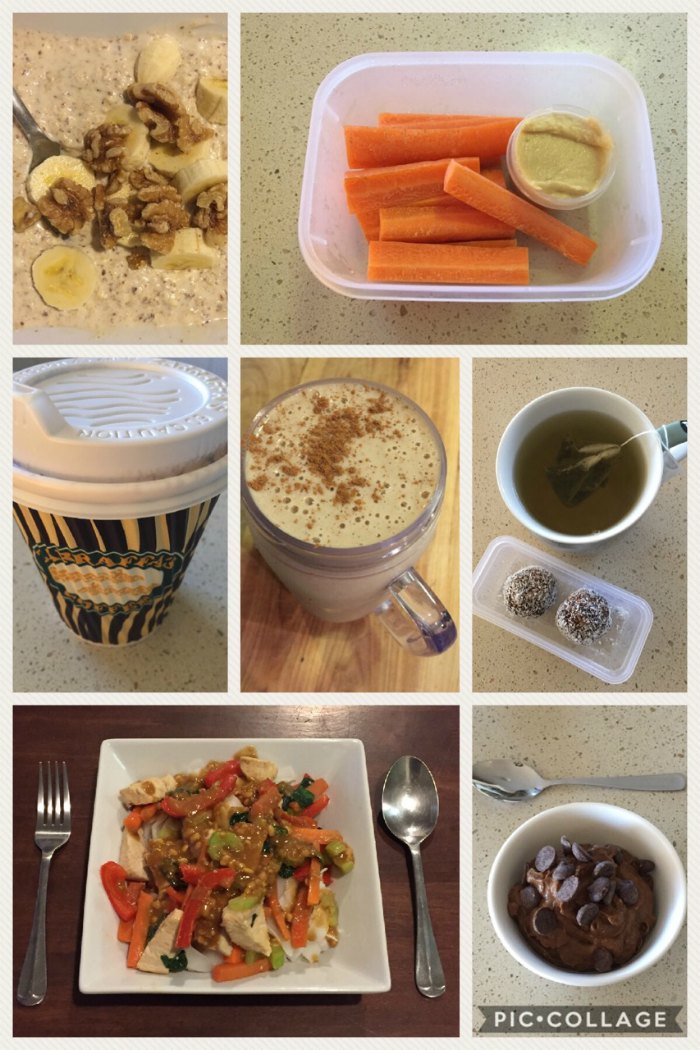 Thanks for the amazing tips Virginia!
Blast away belly fat with the Healthy Mummy's 28 Day Weight Loss Challenge
Just like Virginia you can join the thousands of mums on the 28 Day Weight Loss Challenge tackling and ACHIEVING their weight loss goals.
Whether you have 5kg to lose or 35kg to lose – The Healthy Mummy is here to SUPPORT YOU and your PERSONAL WEIGHT LOSS JOURNEY.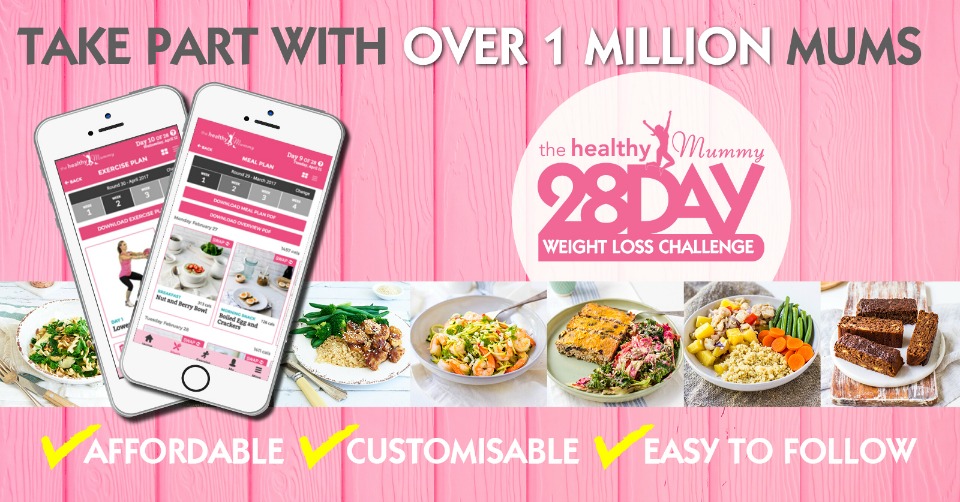 *Images and references to kilograms lost are as supplied by the individual in the story. The Healthy Mummy assumes information and photographs supplied to be true in nature and is not responsible for any false misrepresentations or claims relating to their programs or products.