We LOVE getting feedback like this one from 28 Day Weight Loss Challenge member Alex Solomon.
Not only has Alex lost more than 17 kilograms and 100 cms from her body since following the Challenges, but she believes "The 28 Day Weight Loss Challenge is perfect for your whole family including your husband/partner."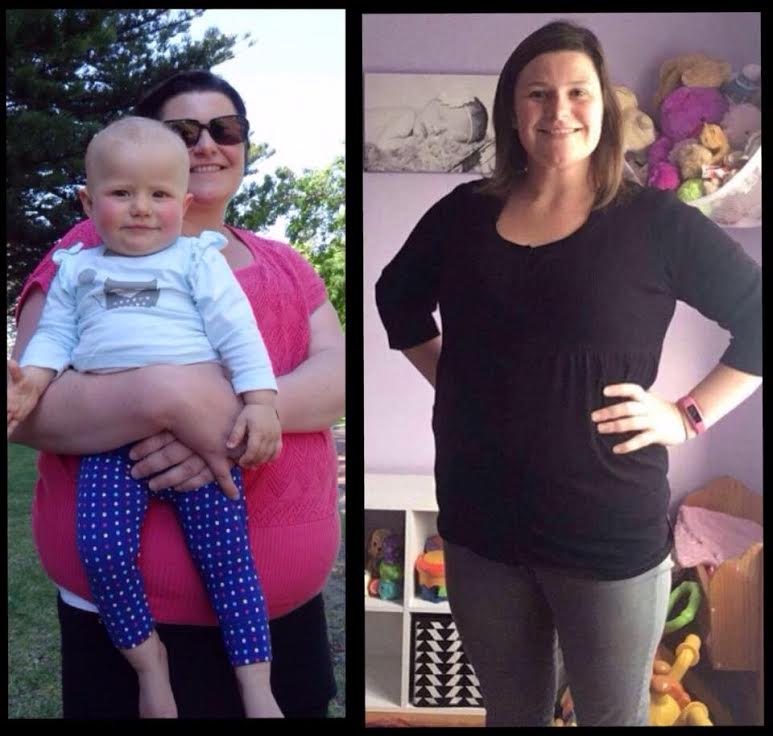 Alex says her partner, Craig, while always has been very supportive of her Healthy Mummy journey he didn't eat the meals to begin with. He thought the meals were 'diet food' and wouldn't be enough to give him the strength and energy needed for his physical labour job.
But boy did Craig soon learn otherwise!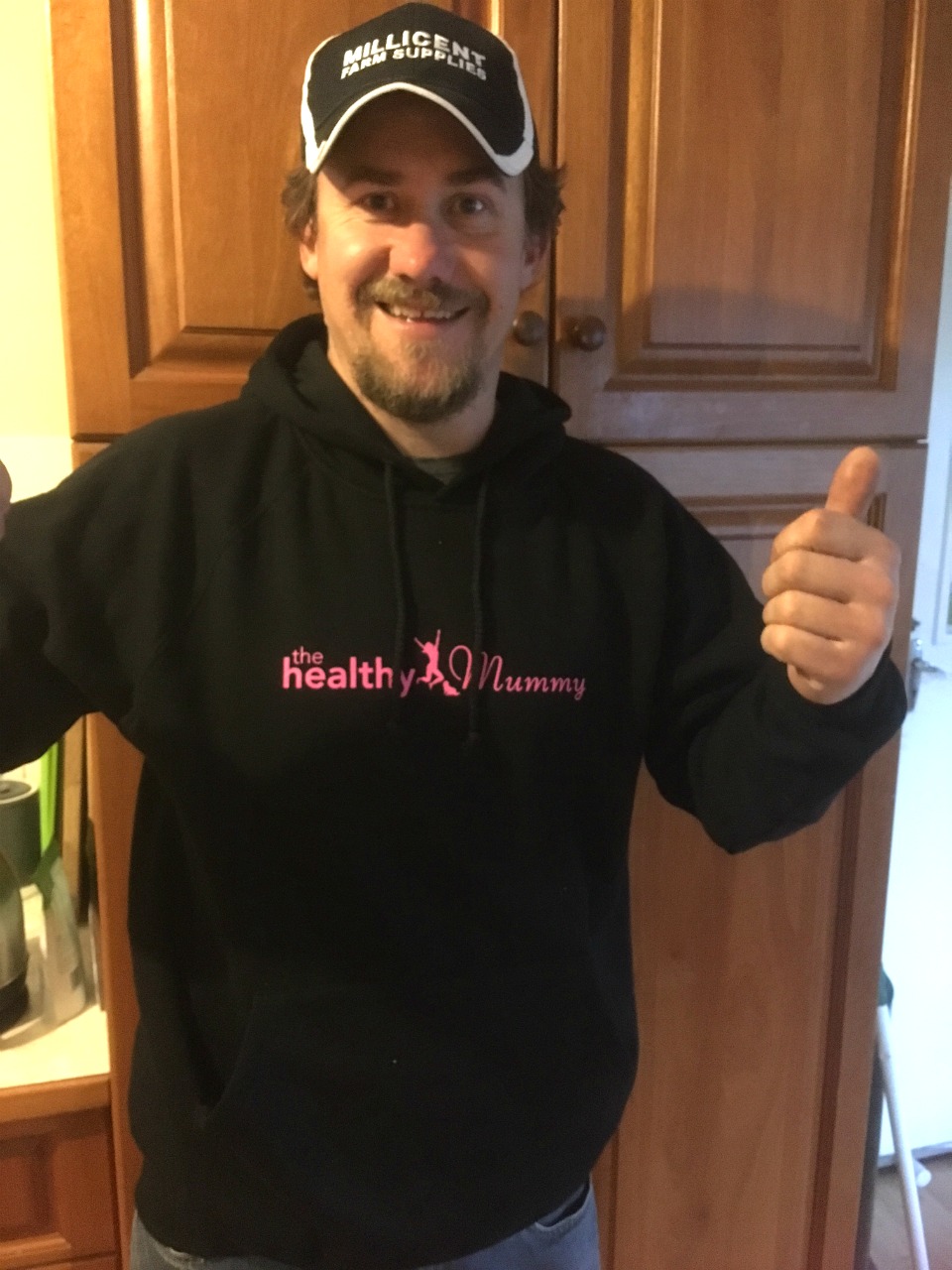 10 recipes that helped this dad lose 8.5kilograms and improve overall health
Craig's Healthy Mummy journey started by mistake! Here's what Alex had to say:
"One night I made the Easy Chicken Laksa from the 28 Day Weight Loss Challenge for myself and put the leftovers in the fridge. Craig mistakenly ate it thinking it was his dinner. He was amazed at how amazing it tasted.
"Craig couldn't believe that I was eating 'normal', delicious food and losing weight. He started to look at different recipes on The Healthy Mummy website and made a list of the meals he wanted to try.
"Now each week I give him a choice of the meals he wants in our meal plan. As his calorie intake is much higher than mine, we choose meals that we can add extra protein to or that he can have a double serving of.
"Quite often I now find Craig looking through the 28 Day Weight Loss Challenge app or on the Healthy Mummy website for us to try. He loves cooking new recipes and has a collection of his favourites.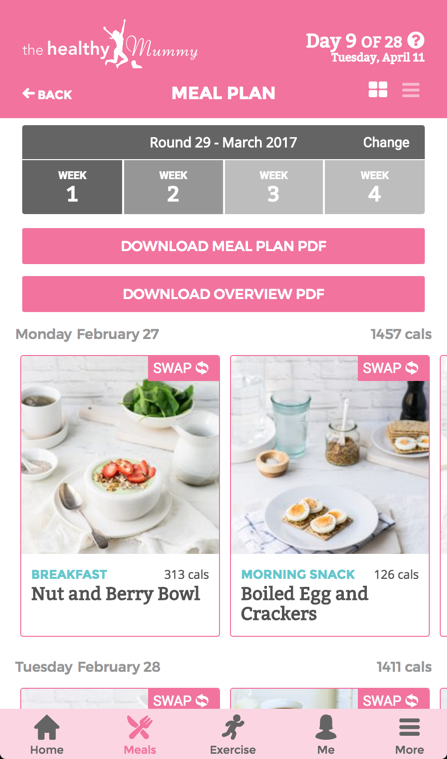 "Craig was already fit before I started the 28 Day Weight Loss Challenge but lost about 8.5kgs from changing his eating habits.
"He also noticed he felt healthier and didn't have as many liver problems (a previous health concern) from eating the healthy meals filled with lots of fresh vegetables."
Craig's top 10 Healthy Mummy meals 
These are all available in the Challenge Hub for 28 Day Weight Loss Challenge members:
1.Coconut Curry Veggies (with chicken)
Ready to go in 30 minutes or less. The Healthy Mummy's Coconut Curry Veggies recipes is loaded with veggies and healthy fats. For additional protein – just add chicken!
2.Easy Chicken Laksa (the recipe that started it all, pictured above)
404 cals per serve and takes less than 15 minutes to serve (including prep).
3.Slow Cooker Porcupine Meatballs
Delicious rice, zucchini and herb meatballs – what's not to love?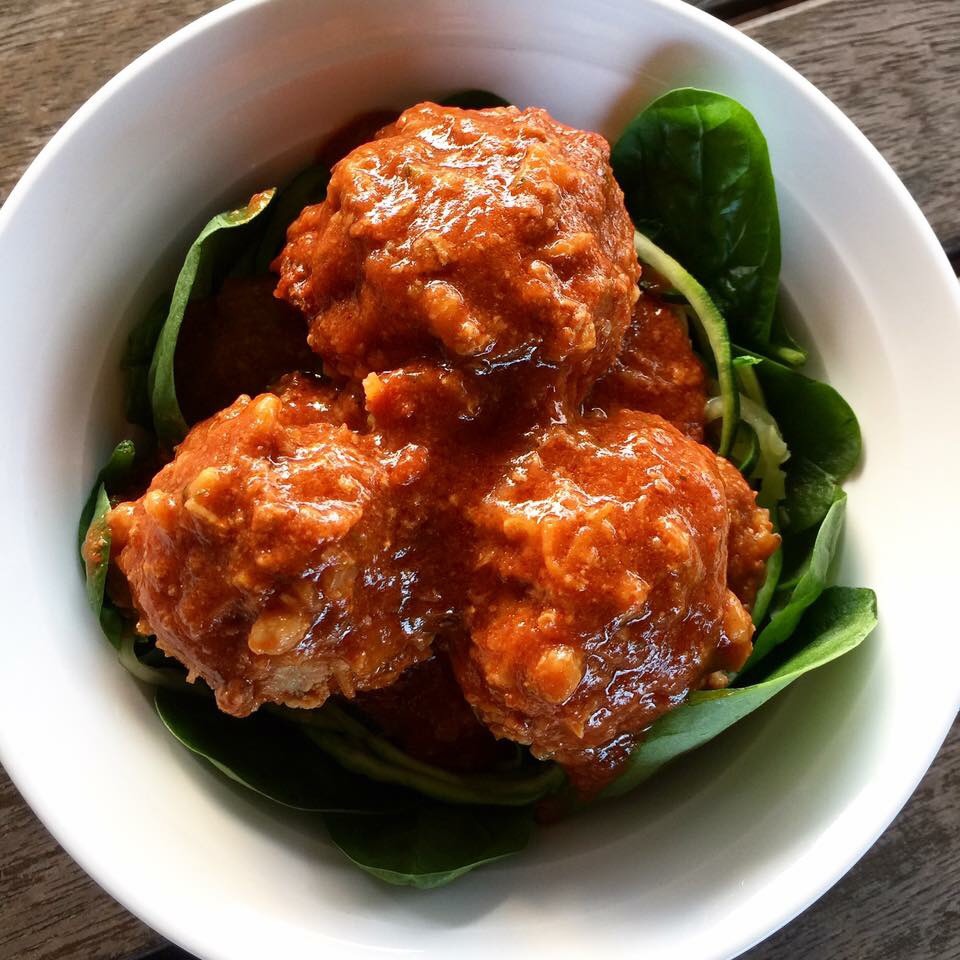 This recipe is ALSO on the Healthy Mummy website. Click HERE to check it out.
4.Steak and Mushroom (pictured below)
You can use any lean cut of steak you desire, or even chicken.
5.Ultimate Bean Nachos
What dad doesn't love a good dish of nachos? There are 438 cals in this recipe.
This recipe is ALSO on the Healthy Mummy website. Click HERE to check it out.
6.Chicken Pies (pictured below)
Way, way, way healthier than traditional store-purchased packaged pies.
This recipe is on the Healthy Mummy website. You can find the recipe here.
7.Roasted Pumpkin Soup
Perfect for winter. You can even make extra for the family or have leftovers for the week.
8.Chicken and Mushroom Risotto
A fave for the adults and the kiddies! Ready to go in 30 minutes or less too!
9.Shepherd's Pie (pictured below)
236 cals per serve and a very warm, hearty dinner perfect for the whole family.
10.Mexican Sweet Potato (pictured below)
This Mexican-inspired variation on the traditional baked potato (from the 28 Day Weight Loss Challenge) is EASY, packed full of veggies (quite literally) and is sure to please the whole family – especially at only $1.95 per serve.
You can also check out this recipe here.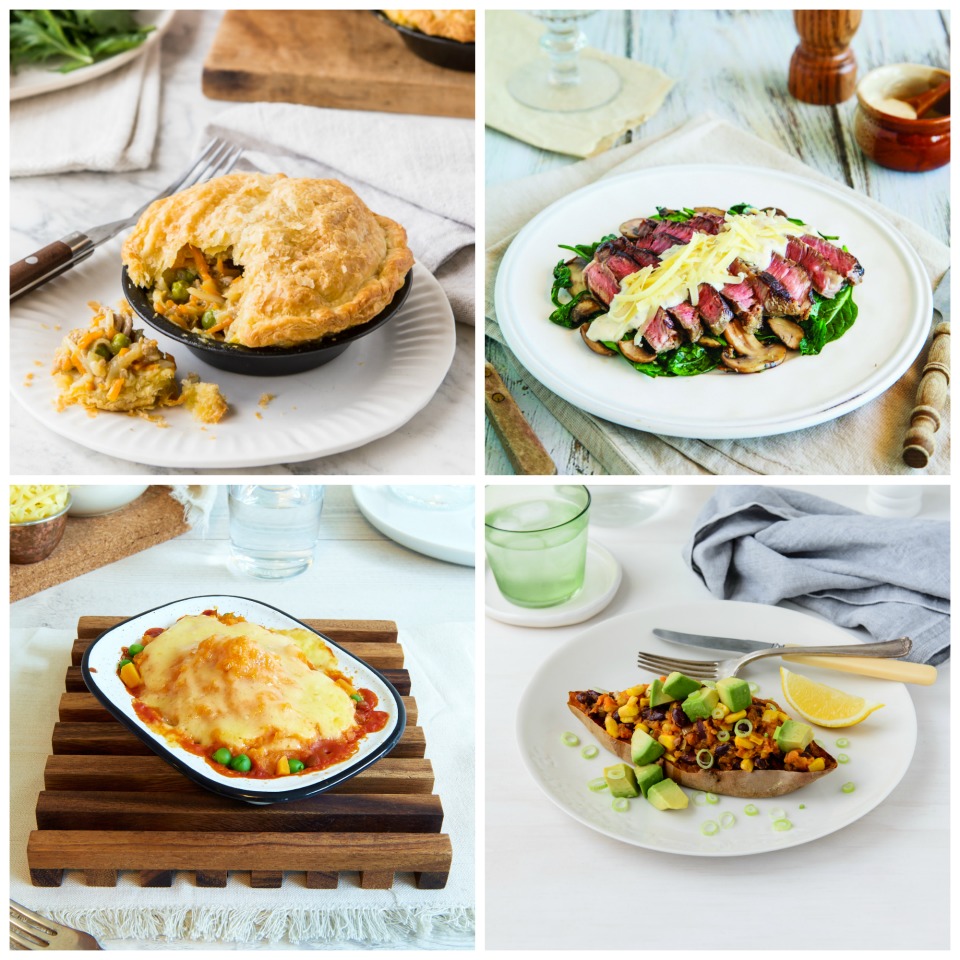 Our budget
Alex says: "On average our weekly shop costs $100.
"We always look at the local shopping catalogues and buy items that are on special. We also visit our local butcher and buy meat in bulk, which works out to be cheaper than buying from a supermarket.
"When there is a special on essential pantry items like seeds, nuts, or coconut oil we buy in bulk which also saves money. Our shopping budget is also reduced as we have a vegetable garden and grow our own produce."
Meal planning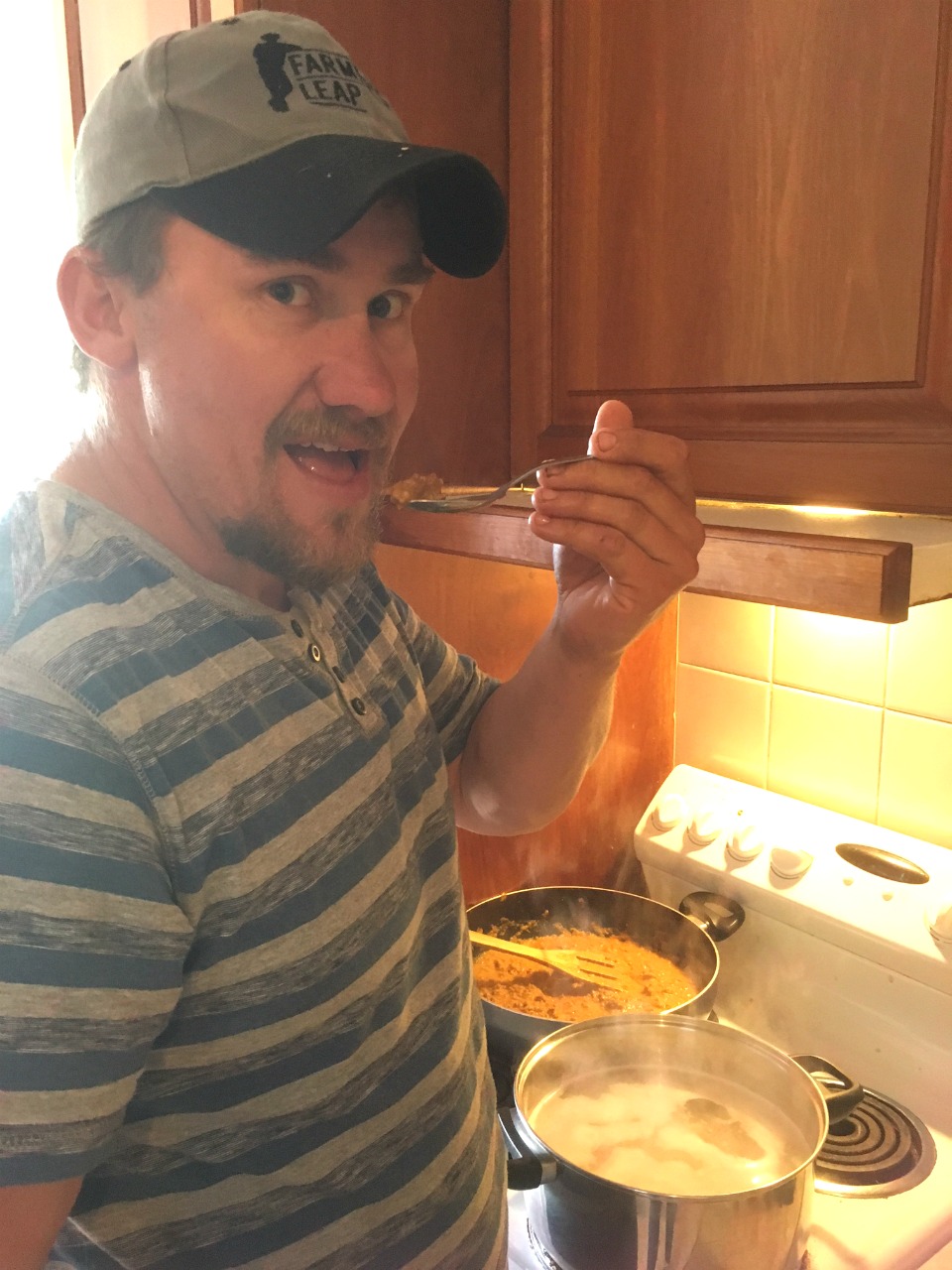 "We love the 28 Day Weight Loss Challenge meal plans because they keep us organised. There is no more rushing to the shops at 5:30pm to quickly grab something for tea or resorting to takeaway meals.
"We know exactly what we are having each night and keep the meal plan displayed in the kitchen. Craig and I both take in turns of cooking, depending on who is home first each night and the 28 Day Weight Loss Challenge app is always open on our devices to look at the recipes. The meal plans save us so much time, time we then spend with our children."
Perfect for busy families
Alex continues: "I keep my customisable Healthy Mummy meal plan quite simple as I work full time as a teacher. I need to have meals and snacks that I can eat on the go."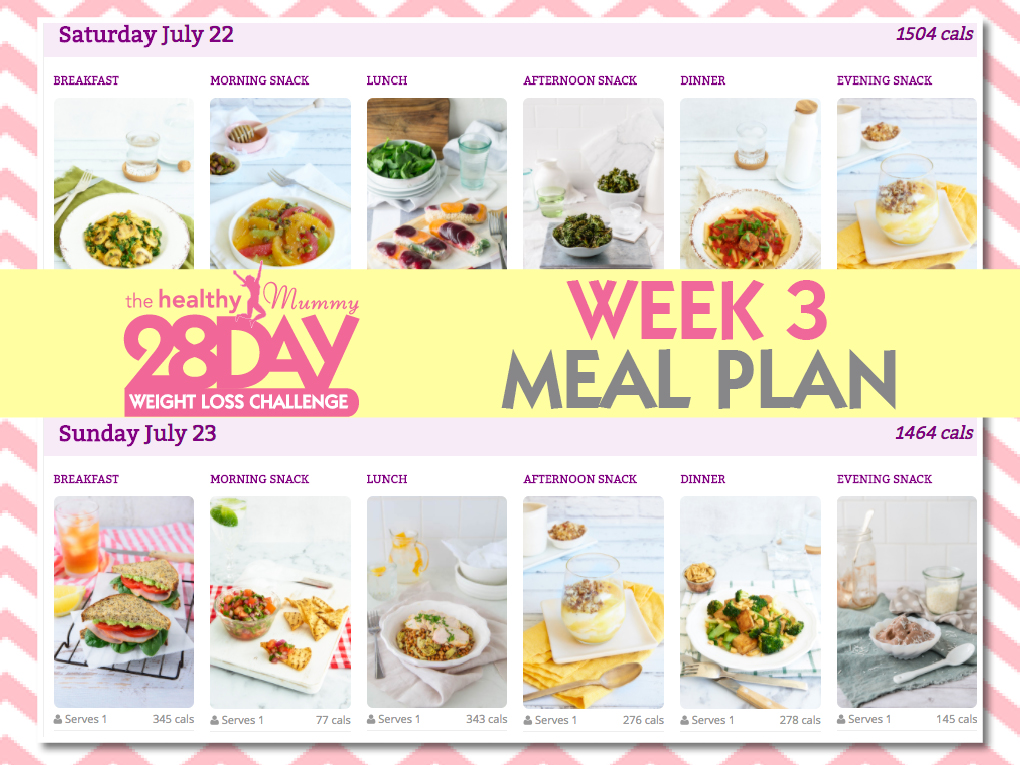 "Each week I pick one breakfast, two snacks, one to two lunches and one dessert. I repeat these during the working week so I don't need to think each morning of what I am going to eat. It also helps save money and ensures there is no food wastage.
"Dinner each night is different as this is the meal my whole family shares with me. I find that by doing this with my meal plan, that I stay on track, it limits my meal preparation on the weekend AND it helps save money."
Staying on track
"Sometimes I might stray from my meal plan but it is always a different Healthy Mummy recipe that I've seen and wanted to try," says Alex.
"On weekends I am a little more relaxed about my meal plan as we are often on the road travelling or out on adventures. If this is the case, I pack snacks from home and if I have to eat out I have a salad."
Keep up the amazing work Alex and Craig! 
How incredible is that? We love hearing all the wonderful, success stories of mums and dads following our meal plans! You can read more of Alex's weight loss story here.
If you are inspired by Alex and Craig's weight loss journey and want to take charge of your own health and weight – then join our 28 Day Weight Loss Challenge TODAY.
With more than 3,000 delicious (and healthy) recipes, 350 exercises & 24/7 support – the 28 Day Weight Loss Challenge  is designed (and proven) to help busy mums like you lose weight!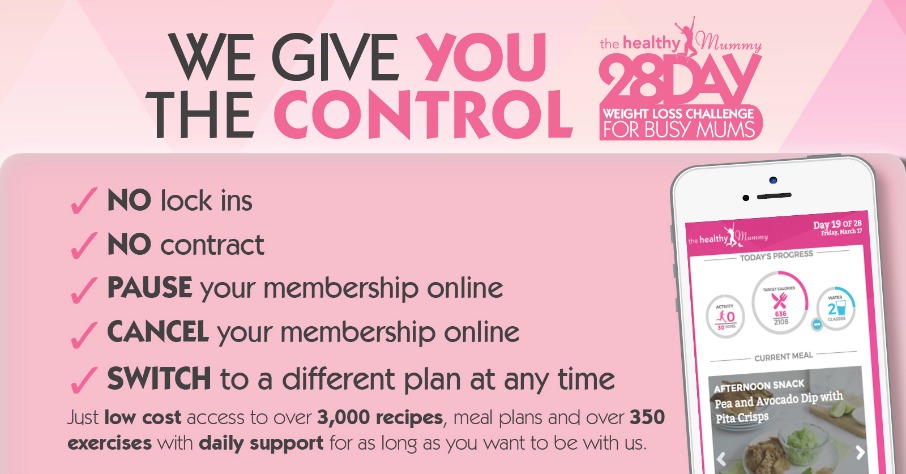 To learn more about our challenge OR to join – click here.