Post Natal Depression
It can be tricky to identify symptoms of post natal depression as a new parent, we asked a psychologist to help identify when treatment might help.
The other day a girlfriend was telling me how she's sick of being screened for Post Natal Depression (PND) at all her health appointments (she's at the doctor a lot with two kids!).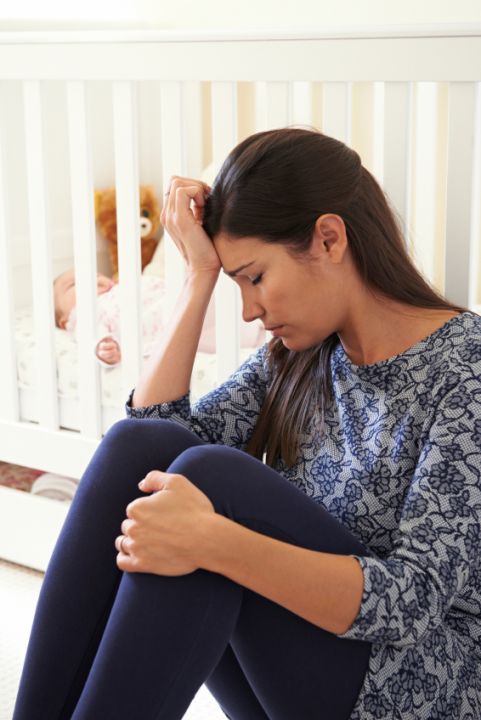 While it may be tiresome for new mums to be frequently asked whether we are sleeping properly or still managing to have a laugh – it is in our best interest to be monitored.
PND affects 16% of women after the birth of their child. It can be tricky to identify symptoms of depression as a new parent because some of the signs of PND are common experiences for new parents – such as changes in sleeping patterns, trouble remembering things or eating more or less than you used to.
However, you'll probably find that you might be experiencing other symptoms on top of these changes or you'll find that the symptoms aren't going away after a few days or they're causing distress. If you've had a mental illness before, or if you experienced depression in pregnancy you are more likely to end up with a PND diagnosis.
Some of the symptoms of Post Natal Depression
Here are some of the symptoms of postnatal depression. It's really important to talk to your doctor, maternal and child health nurse or other health professionals if you're experiencing some of these symptoms for more than two weeks.
Changes in appetite
Changes in sleeping patterns
Difficulty concentrating, making decisions or remembering things
Lack of enjoyment in things that used to be pleasurable
Feeling teary often
Feeling unable to cope
Thoughts of wanting to harm yourself or your baby (contact Lifeline immediately on 13 11 14)
Withdrawing from friends
Low mood
Feelings of worthlessness, guilt, shame
Fears of being alone with the baby, going out, the baby being unsettled, or simply feeling afraid of the baby itself
Feelings of anxiety
Although it can be a scary thought that you might need to speak to someone about PND, leaving it untreated will make it worse and will significantly impact your relationship with your child and partner. It's natural to feel hesitant to talk about this kind of thing, but if not for yourself, try to think about those around you and how important it is for them that you're feeling 100%.
Seeking treatment for Post Natal Depression
Treatment for PND usually involves breastfeeding-safe medications, counselling or a combination of both. In Australia, recent Medicare initiatives make access to psychological treatment of conditions such as depression and anxiety more affordable and some practitioners even bulk bill. You can speak to your GP about a referral under the Better Access to Mental Health initiative or about other low or no-cost services such as those provided by community health services. The local Parentline in your state is a good resource if you want to talk to someone – I  think its a really handy service because it can be hard to get out of the house for appointments with a new bub. You can find your local parentline number here. Most importantly, don't shy away from seeking help – what's the worst that can happen from talking about it?
This article was written by Amanda Abel from Abel Psychology
If you are ready to lose weight then The Healthy Mummy plans offer a healthy and safe exercise and diet routine that are safe if you are breastfeeding.
And don't forget to check out our current promotions and discounts page to see what specials we have on this week on our Healthy Mummy product range.