When Shanyn recently went for a rare clothes-shopping adventure, she was not particularly excited to begin with. However, upon the leaving the fitting room of a store – she was in absolute shock about what had just happened.
A rare clothes-shopping adventure gave this mum the biggest shock!
Shanyn says, "My kiddos were at daycare, so I went to the shops. Now, I have never been big on 'shopping'. I have always been a sort of 'grab what fits – looks okay – and run' kind of girl."
Shanyn grabbed a pair of shorts to try on. Something in itself she doesn't ordinarily opt for. She picked up a size 14. That would fit right? NOPE!
"Excuse me lovely shop assistant, I need a size 12", recalls Shanyn.
Excited to shop for the first time
When Shanyn realised she was actually a size 12, she was so excited!
"And then I tried on all the clothes", she reveals.
Since jumping on board with the Healthy Mummy's 28 Day Weight Loss Challenge Shanyn is down 25 kilograms and 3-4 clothing sizes.
The Healthy Mummy has also helped this mum find a new love for clothes shopping!
Regain body confidence with our 28 Day Weight Loss Challenge
Our 28 Day Weight Loss Challenge is an affordable and totally customisable weight program aimed to help mums blast away the belly fat and shift the safe bags.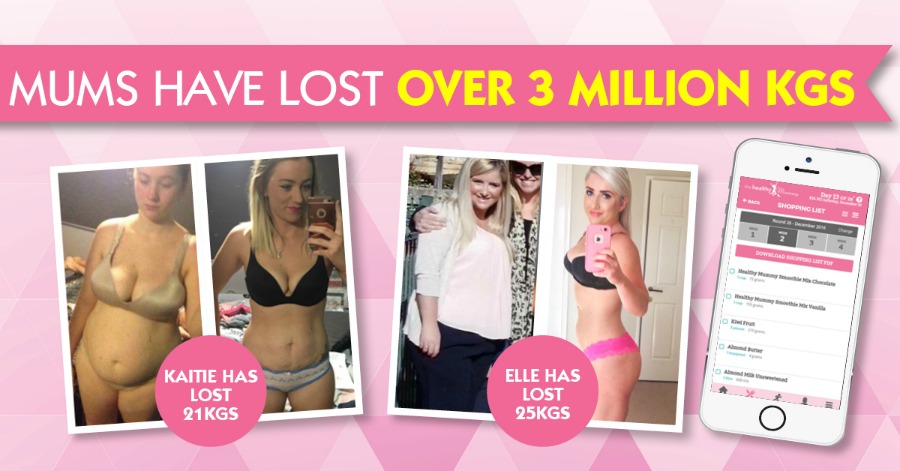 Our Challenge entails:
Customisable meal plans & personalised shopping list
Realistic menus – no food groups cut out.
Budget & family-friendly recipes – option to increase number of serves for each meal
28 days of time-efficient routines (no gym needed) – with videos
Fortnightly fitness tests to measure your progress