Rochelle O'Connor has just had her eighth baby, and this gorgeous mum is ready to lose the baby weight through the help of the 28 Day Weight Loss Challenge for the FIFTH time!
The beautiful mum has struggled with gestational diabetes, which caused her to gain more weight, but she knows she can do it – as she's done so many times. In fact, she's lost 25kg in five months in the past!
Below, she has shared a touching and honest open letter about how she's going to tackle her latest health kick…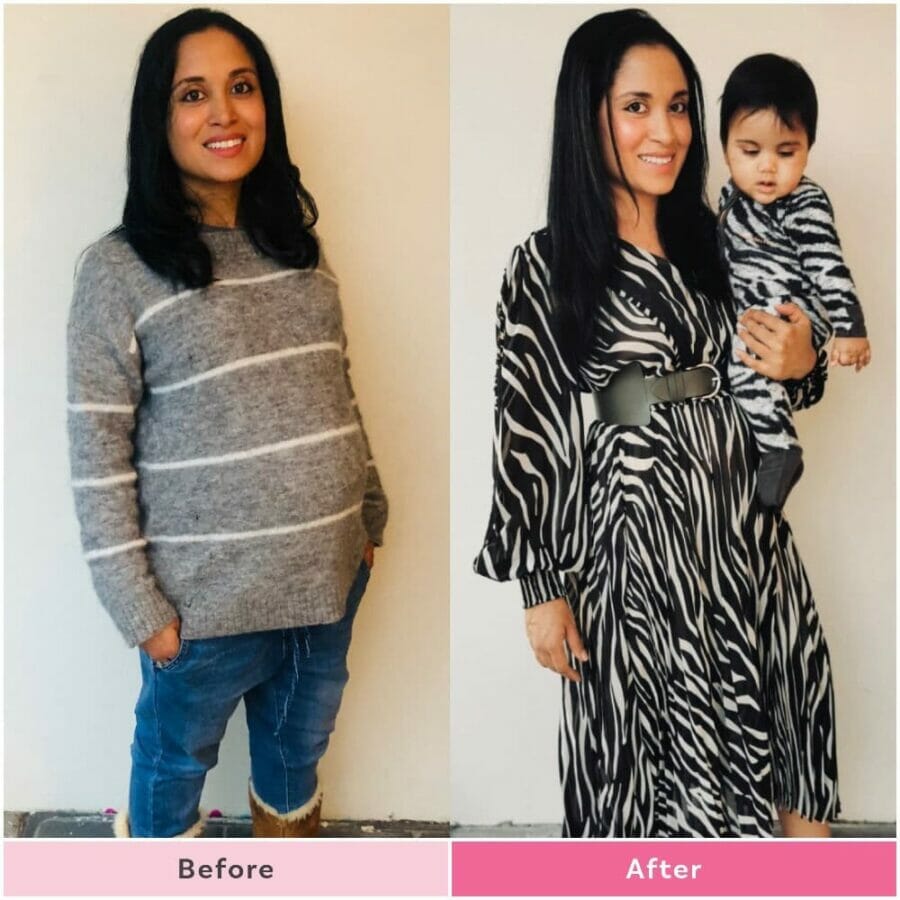 Rochelle O'Connor shares how she's feeling focused and determined to kick the baby weight
"They say there is no force equal to a woman determined to rise – and that is precisely what I intend to do during the awesome Healthy Mummy 12 Week Challenge, a quicker version of the 28 Day Weight Loss Challenge!
This isn't the first time I am doing this Challenge, but it is most certainly the heaviest I have ever been whilst tackling it.
My husband and I have recently been blessed with baby number eight, she was my fifth Healthy Mummy pregnancy. But unfortunately, age, hereditary factors as well as gestational diabetes really sent my weight soaring during my last pregnancy- not that I would change a thing!"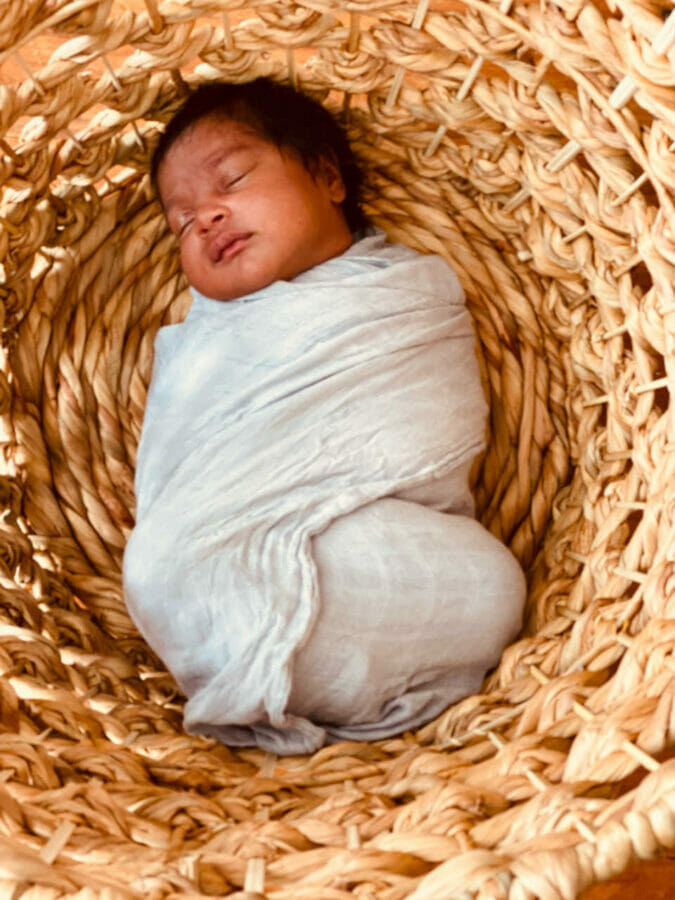 Rochelle has lost 25kg in 5 months in the past on the 28 Day Weight Loss Challenge
"My past success with losing my baby weight after my other pregnancies are proof to myself that my body is capable of returning to a healthy weight range.
It's just a matter of me making the decision to make the right choices to get myself to where I need to be, opposed to doing the easiest thing possible just to keep myself comfortable."
Rochelle's husband is going to join her on the Challenge
"I am ready! But not only am I ready, my husband is as well and he will be joining me as we set off on our new weight loss journey together and I could not feel more excited!
No one ever got to see all the maternity photos my hubby and I took together during my last pregnancy. In fact I believe we only shared one because my husband just felt so self conscious about how he looked in the images.
Where I saw the magnificent husband and father of our children, all he saw was what he considers to be his imperfections, his weight and he didn't feel comfortable sharing them with anyone- not even family or friends.
I'm not going to lie, I know precisely what that feels like not to want to share a photograph for fear of being judged. The worry of what others might think simply isn't worth putting oneself out there sometimes.
Other times, taking that step out of one's comfort zone is precisely the catalyst necessary for change. So I am sharing this photo of the two of us which no one got to see, with love and confidence for a healthier future for us both- and I know it's possible because apart from my own success with the Healthy Mummy, my hubby has made incredible progress himself with it before."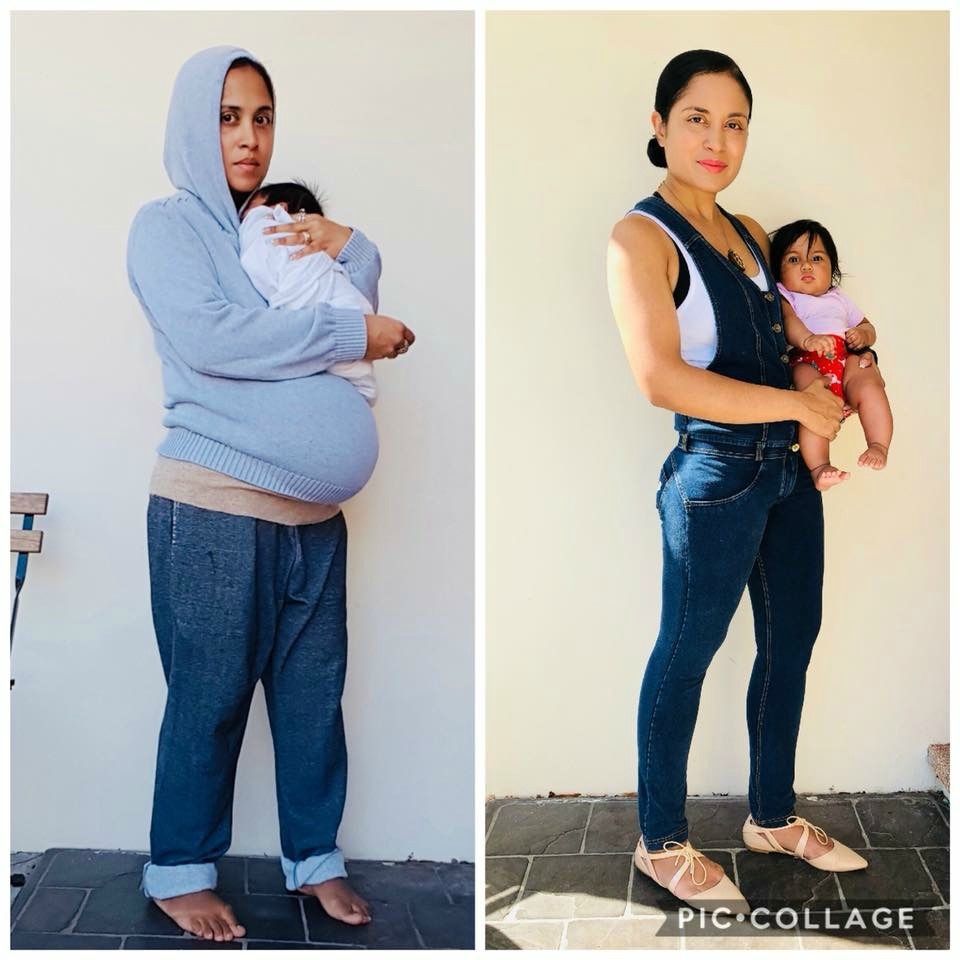 Rochelle and her husband are going to push themselves in the next 12 weeks
"The awesome part about doing this as a team isn't just the benefit of additional support at home, but when my hubby and I are both working towards something together we're able to be more accountable.
Meals, exercising and life in general is so much more structured for success – it doesn't feel like I'm all alone trying to shed my baby weight all by myself, or as though I'm missing out on certain things- because we're in it together!
This is why my hubby and I pledge that over the 12 Week Challenge we are going to push ourselves as well as each other, to achieve the most that we can out of each and every day so that at the end of each week we see definite results, measurable weight loss and at the end of the challenge we can feel like ourselves again. Weight loss to us isn't just about how we look, but how we both feel."
Rochelle has more energy when she leads her healthier lifestyle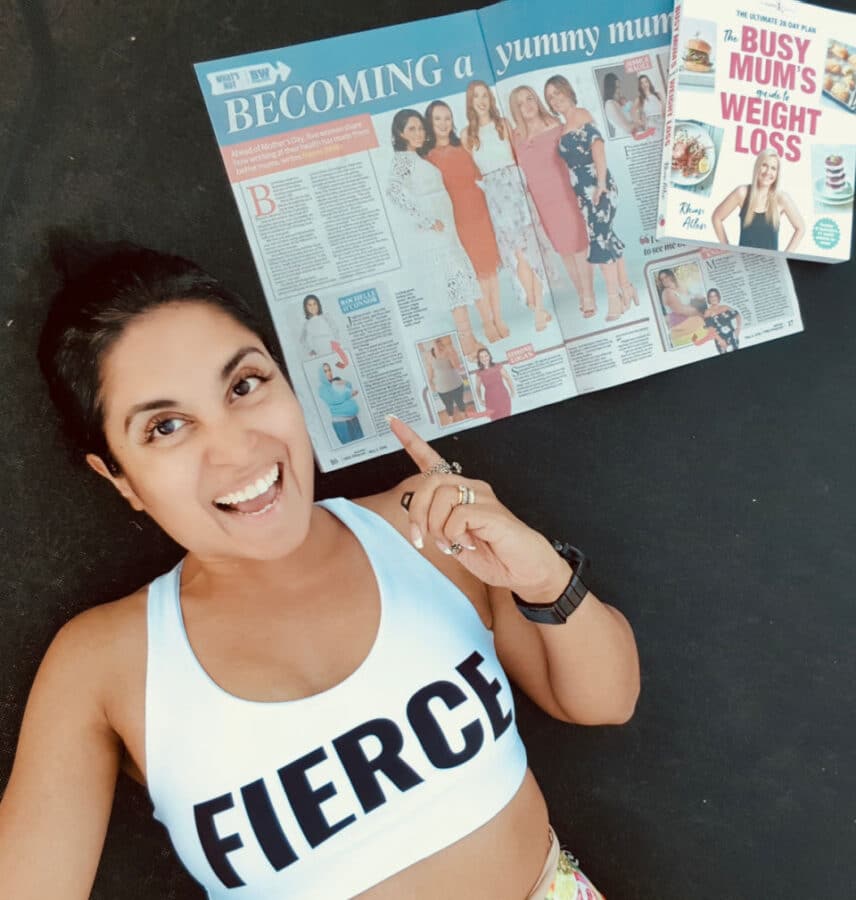 "When my weight goes too far out of a healthy weight range, I simply don't feel like myself anymore. I can't keep up with my tribe of little ones and I really don't get as much out of a day as I do when I am performing at my peak. So for me, the weight loss is all about that feeling I get when I am able to meet the needs of my family- and not be beat at the end of the day.
The best part of the entire experience is that every time I take part in the Challenges, my family get to watch on step by step. I don't need to rely on the gym because thanks to the Heathy Mummy app I can do everything in the comfort of my own home around my busy schedule."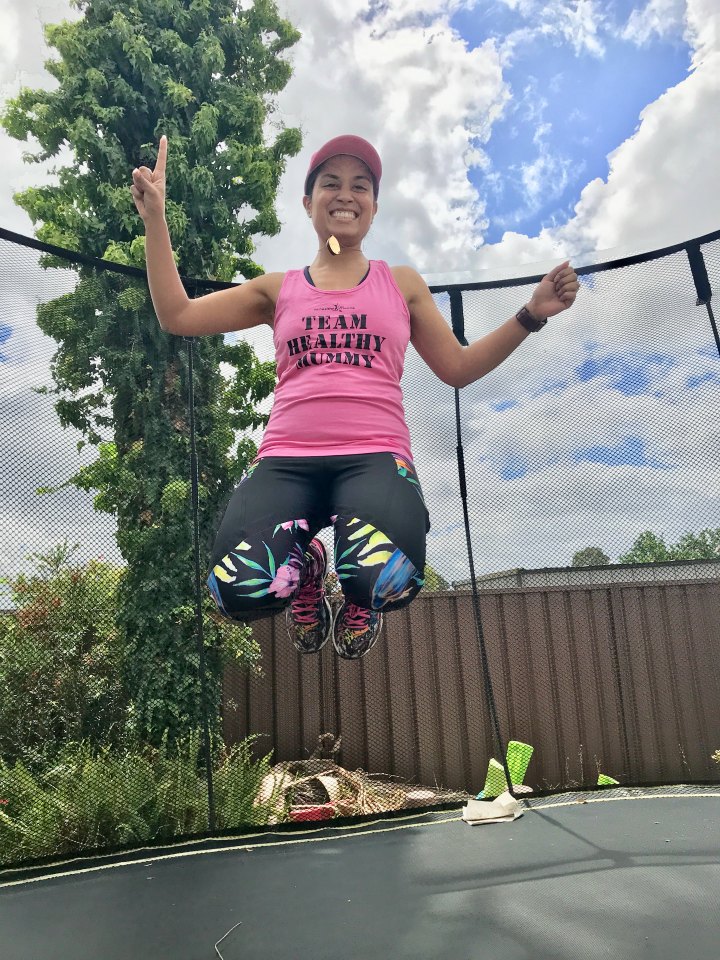 'I want to look in the mirror and recognise myself again'
"I need to feel like myself again, I need to look like myself again because life is far too short to feel like I'm walking around in a body that isn't my own which is not allowing me to achieve everything I want to. I want to be able to look in the mirror and recognise myself again because right now I look like a completely different person!
If you can relate to what I am saying and you want to feel like yourself again too then it isn't too late to join the 12 Week Challenge, some of the most glorious adventures usually start with taking that first step out of one's comfort zone.
Just ask yourself if you're ready to rise, and if you are, please know that you are more than capable of achieving it!"
Such powerful words, Rochelle. Thanks so much for sharing this with us.
Are you ready to join the 28 Day Weight Loss Challenge and get access to this INCREDIBLE APP??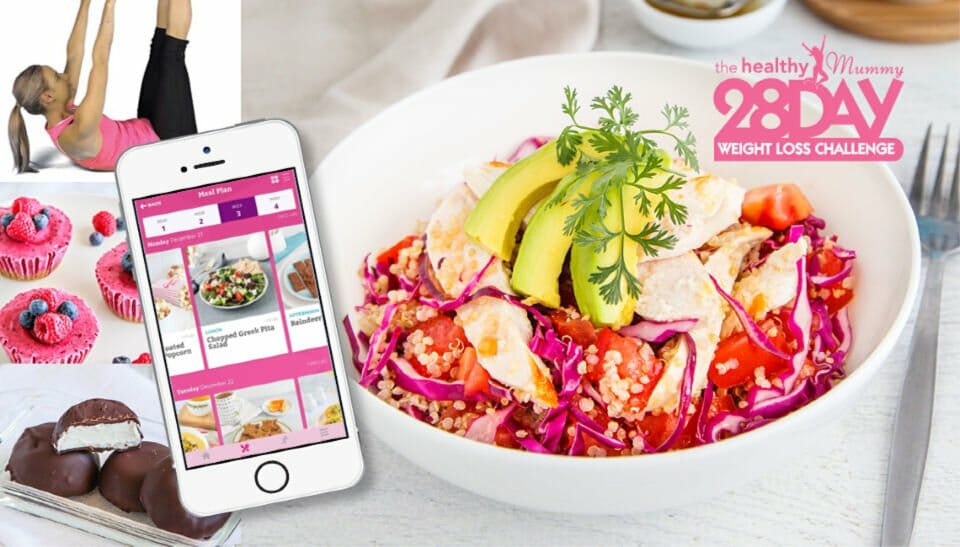 If you are wanting to lose weight and improve your energy – not to mention – help improve your overall health and wellbeing – our 28 Day Weight Loss Challenge is an awesome program to check out.
Our 28 Day Weight Loss Challenge includes:
28 days of at home exercise routines (no gym needed) – with video instruction
Customisable and breastfeeding friendly meal plans (including 7 Day Cleanse)
Time-efficient exercises for busy mums – under 30 mins
Challenge combines Pilates exercises with interval and circuit training (HIIT)
Suitable for basic to advanced fitness levels
Home to thousands of EASY-TO-MAKE recipes!
To learn more about our 28 DAY WEIGHT LOSS CHALLENGE CLICK HERE or purchase our Smoothies.