ATTENTION PARENTS: You can now use your phone to check wait times at the Royal Children's Hospital
Victorians, this is for you!
If you've ever waited with your little one in their (and your) pyjamas in the hospital waiting room not knowing what's going on, your child is unwell and you're both exhausted only to be told you have another 2 hour wait, you can breathe a sigh of relief!
Parents can now check how busy the Royal Children's Hospital emergency department is by checking online (think of it like checking into your flight online, a busy parents dream).
"As a parent, there's nothing worse than being faced with an emergency with a sick or injured child – this website will help parents make an informed choice about where to take their child to get the fastest care," explained Victorian Premier Daniel Andrews.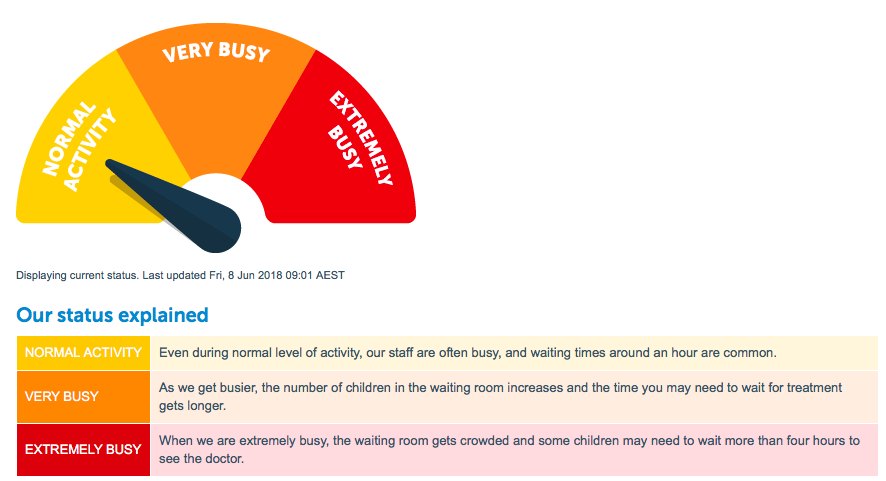 No more waiting!
The new automated web portal can be accessed by your smartphone or computer and has been launched to gives parents a real-time update of the activity level at the hospital and an estimated waiting time. Read: no more aimless staring at that mini tv on the emergency room wall.
The portal breaks down the hospital's activity level into 3 main categories, "normal", "very busy" and "extremely busy", with expected waiting times ranging from less than an hour to more than 4, the RCH states.
The key point to this new feature is that it allows parents to make a decision based on the waiting time. They could think, I don't have time to wait or I could go to my GP. A real time-saver…and potentially life saver.
There is a similar feature in NSW which offers the estimate at 61 hospitals across the state, check out yours here.
If your baby is experiencing their first cold, here is what should do.
Also, check out these immunity-fighting foods to prevent your kids from getting a cold or the flu this winter!