Sara Has Lost 13kg With The Healthy Mummy Weight Loss Plans
After two kids I have ended up with a fair bit of extra pregnancy weight that I was keen to lose but just not sure how to go about it. I saw a friend having amazing results from the healthy mummy plan and read that it was safe for breastfeeding (which is really important to me) so I decided to jump on board. 
My total weight after the birth of my second child was 96kgs.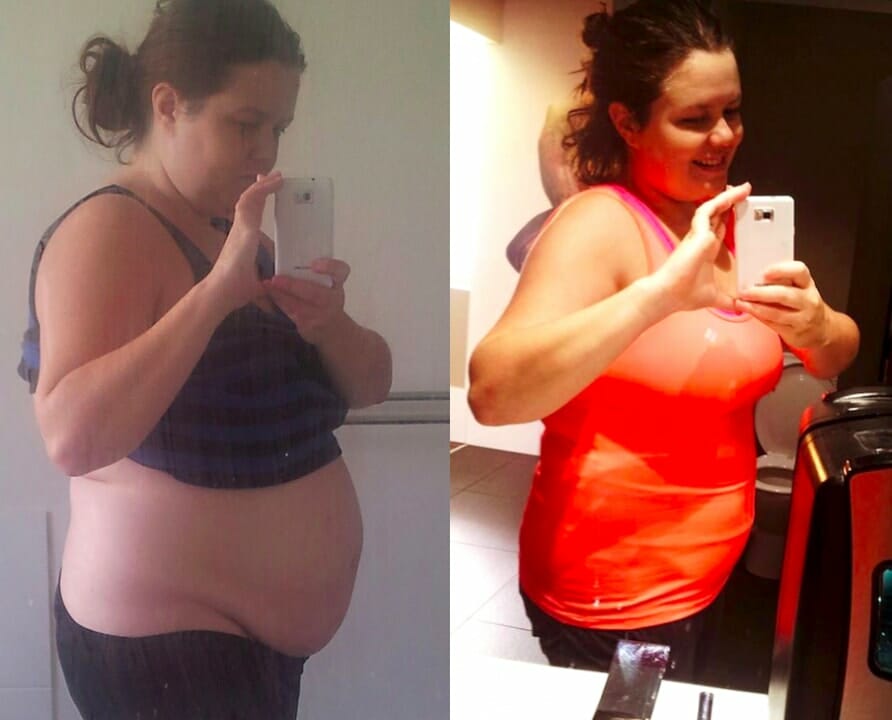 I started off first using the Healthy Mummy recipes which were so delicious but I needed something easy and fast for breakfast with two kids to take care of the mornings are often hectic. So that's where the healthy mummy smoothies came in. I knew I was getting a healthy, quick and easy breakfast instead of reaching for junk food or skipping it entirely because I just didn't have the time.

My son is now almost 8 months, and I'm 82kg and feeling amazing,  Well on track to hit my first mini goal of less than 75kg by my daughters birthday in August.

A huge thank you to the amazing healthy mummy weight loss program for helping me reach my goals.  This is the first time I've been able to stick with it and I think it's because it feels like a way of life and not just a diet, if that makes sense? I'm super excited to share the next month with you all.

Sara McGaw'

I have included two photos first is 95kgs ish, second is a few days ago at 82kg
GET YOUR 10% DISCOUNT
If you are ready to lose weight then The Healthy Mummy plans offer a healthy and safe exercise and diet plans that are safe if you are breastfeeding and you can use code LOYALTY for a 10% DISCOUNT at the checkout. Plus we have Cookbooks, Calorie Bibles, Exercise DVD's, Meal Replacement Smoothies and Our 28 Day Plan in our shop.