Traditional school day to change as NSW Premier wants start and finish time staggered
Could the traditional school day be a thing of the past?
NSW Premier Dominic Perrottet has revealed he's looking into overhauling the current school start and finish times in his state.
"In my view, 9am until 3pm doesn't work," he said. "You've also got challenges with before and after school, you've got childcare issues and you've got early childhood education."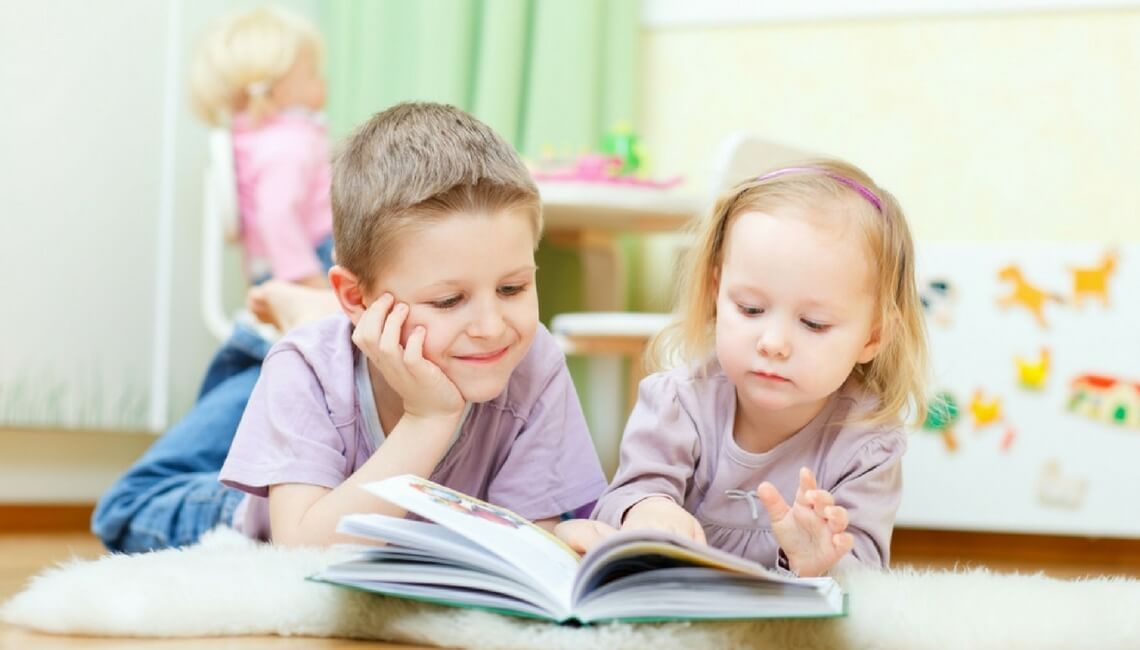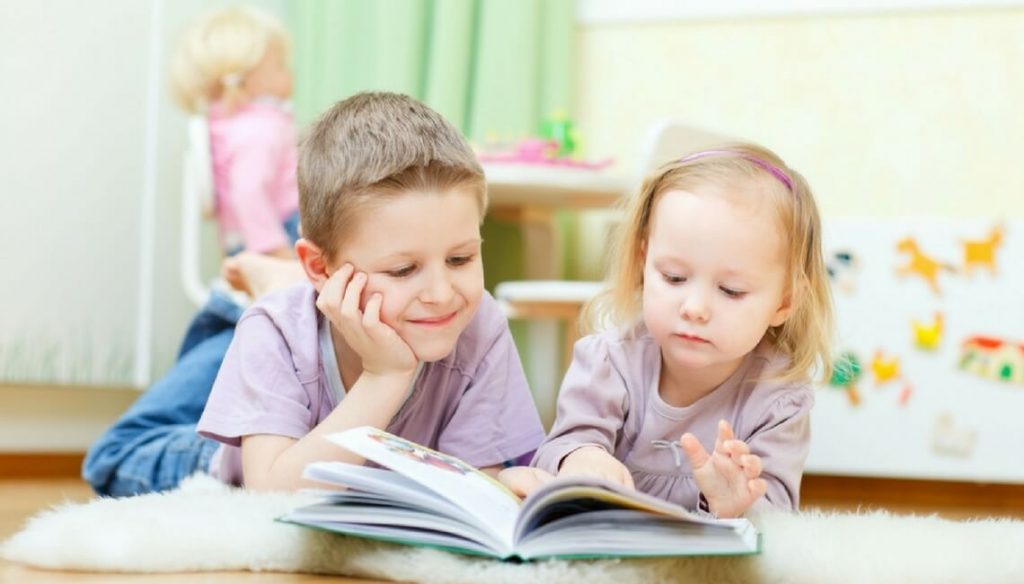 New school hours could offer more flexibility for families
The NSW Government is set to trial a shake-up of the traditional 9am to 3pm school day.
Schools in the state will reportedly be able to part in a trial later this year, in a bid to offer more flexibility for families and reduce traffic congestion  at start and finish times.
"The school hours of nine till three, that was set up at a very different time in life … the world in the 1950s is very different from the world we live in today," says the Premier.
"We as a government will be looking always at better ways of doing things, of thinking outside the box and striking new directions moving forward."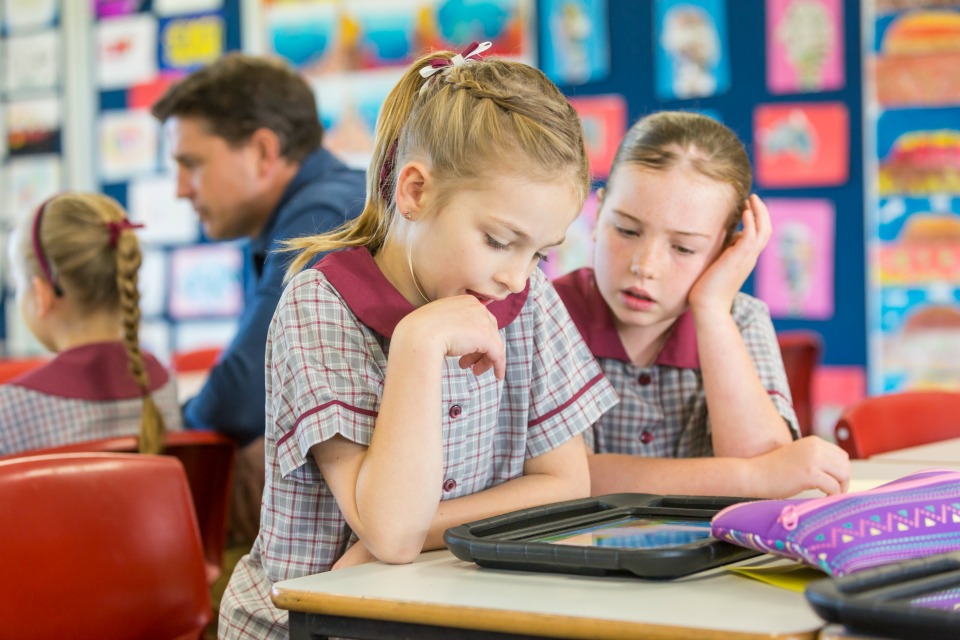 Many schools have already temporarily changed their hours due to the COVID-19 pandemic.
As it stands, school hours and school holidays are an impossible juggle for working parents. For many, the working day is 9-5, whereas school is 9-3. And most employees are entitled to four weeks of annual leave but there are 10 weeks school holiday.
A lot of parents have to shell out for before and after school care, as well as camp in the school holidays. These are costly and it's also not guaranteed you will get a space.
Some teachers disagree with a flexible school day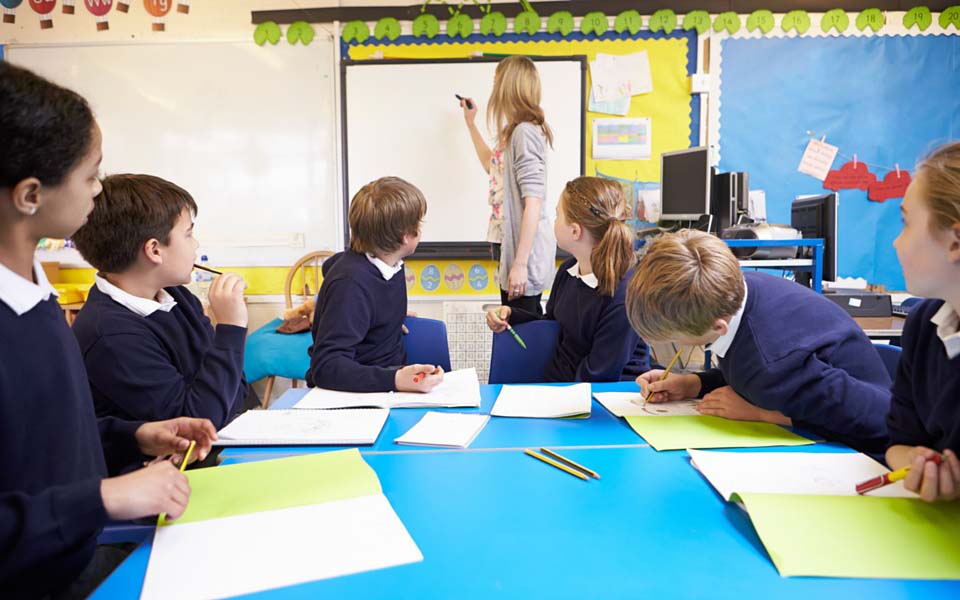 However, some teachers and have hit back at this idea of a flexible school day, stating that school is about education not 'childcare' and that before and after school care should be adjusted instead.
What's more, a large proportion of teachers are women who also have families to think about.
Meanwhile, NSW Teachers Federation president Angelo Gavrielatos says,"We have serious issues concerning education, top of the list is a significant teacher shortage, with underlying causes of uncompetitive salaries and unsustainable workloads."
What do you think of shaking up the traditional school day hours?
5 tips for a healthy, balanced school lunch
1. Add something from each of the food groups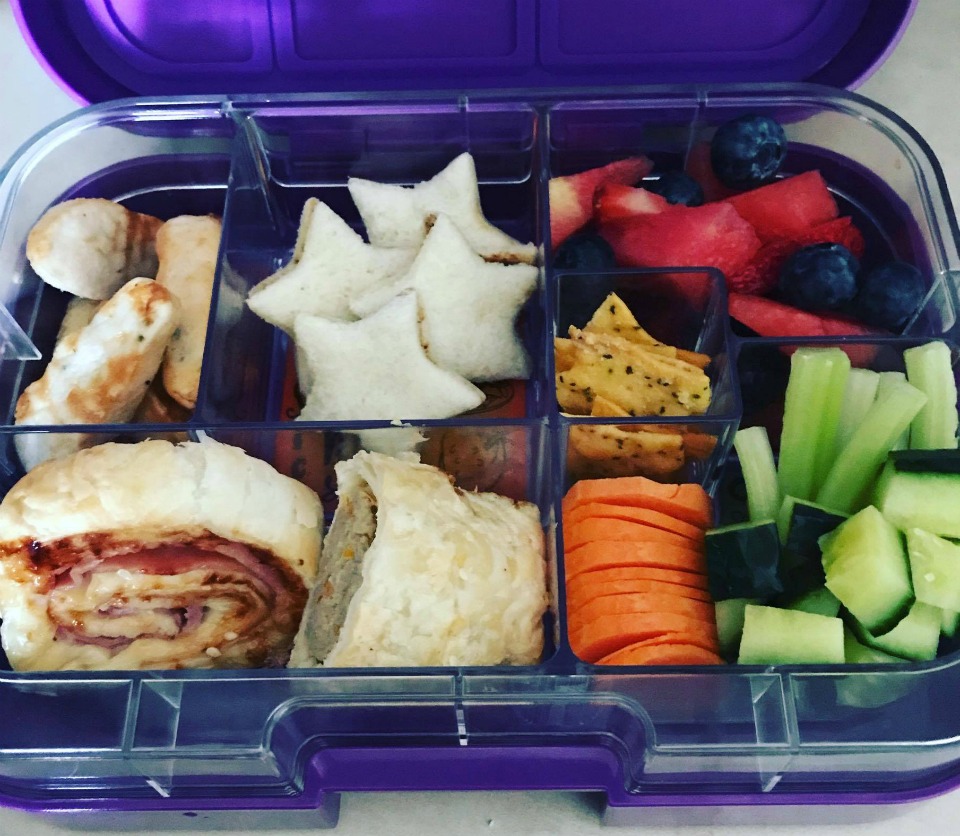 Remember being taught the healthy food pyramid when you were a kid? Those same rules still apply today, and the currently guidelines recommend we all enjoy a variety of foods from each of the food groups each day. To refresh your memory, these are:
Vegetables and legumes/beans
Fruit
Grain or cereal foods, mostly wholegrain and/or high cereal fibre varieties
Lean meats and poultry, fish, eggs, tofu, nuts and seeds and legumes/beans
Milk, yoghurt cheese and/or alternatives
Also, make sure the only drink you put in your child's bag is water. It's the best liquid fuel for their little bodies, and most schools recommend children don't drink anything else, other than on lunch order days as a treat.
2. Keep it colourful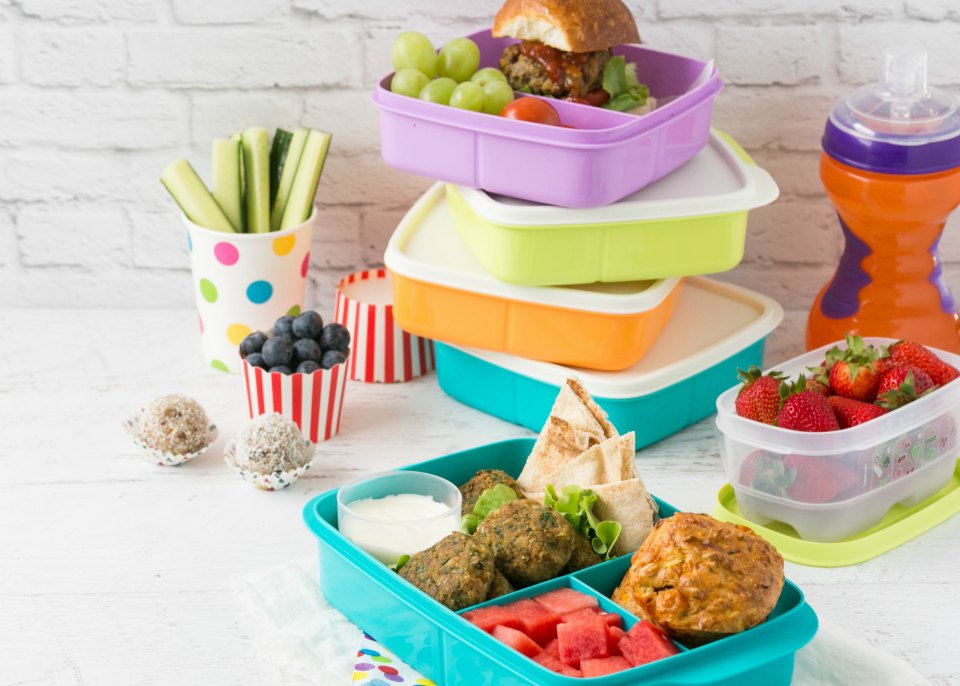 Like all of us, kids eat with their eyes. If their lunch box is bursting with natural colour it'll get their little hearts racing.
Fruit and vegetables are obviously a great way to inject a rainbow of colour into a lunchbox.
3. Make it ahead of time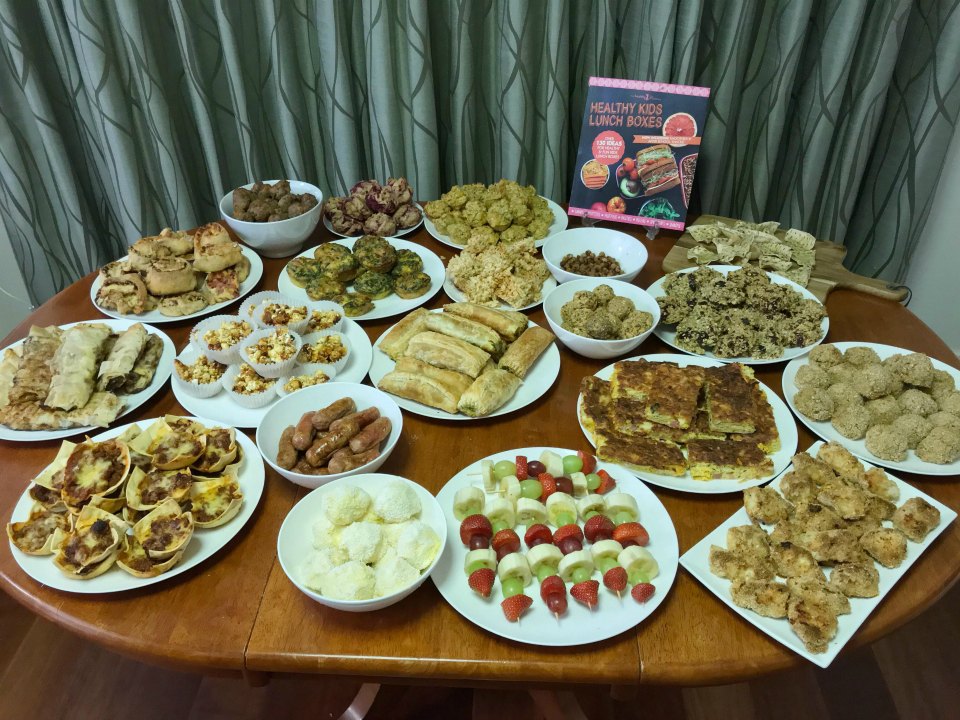 You know we're all about great meal prep at The Healthy Mummy – it's a great way to make sure you stay on track with healthy eating.
The same goes for kids. During the morning rush it can be easy to default to a lunch order or quick Vegemite sandwich when time is of the essence.
If you have a few lunches already prepped for the kids, it makes mornings so much easier. You can get the kids to do their own school lunch planner when you're pulling together your Healthy Mummy planner for the week ahead!
Pack them in the lunch box with a little paper towel underneath and they will be defrosted perfectly by lunchtime, and won't have made anything else soggy.
4. Keep it simple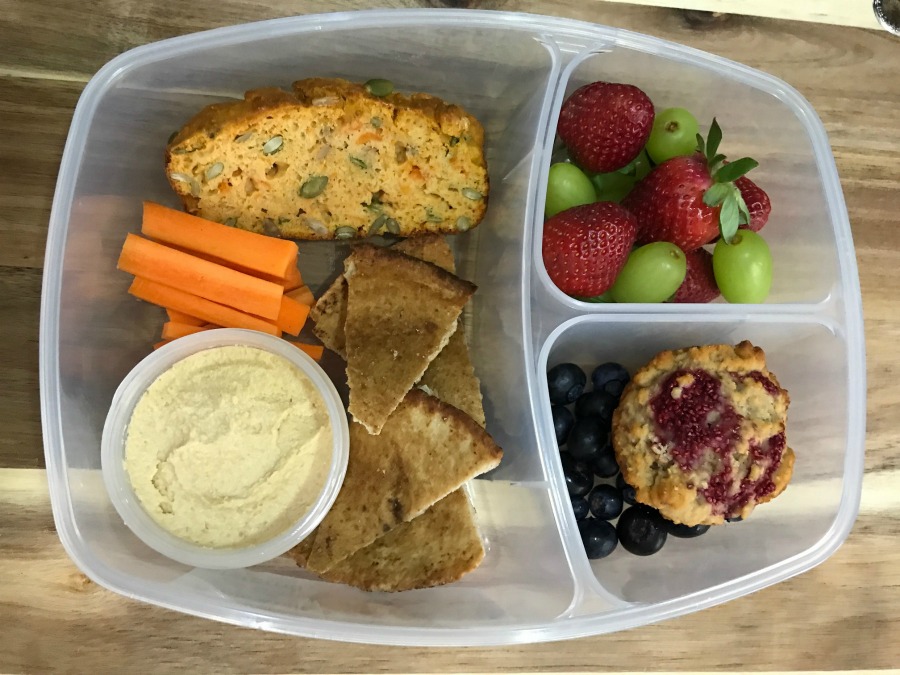 Kids don't get a lot of time to eat their snacks and lunch at school, so don't overwhelm them. Make smart choices so that the food they do have will keep them full throughout the day – and that doesn't mean there has to be a lot of it.
The treats in our handy back to school eBook are designed to be delicious and nutritious so there's no need to add any pre-packaged 'treats' to the lunchbox.
5. Make sure everything stays delicious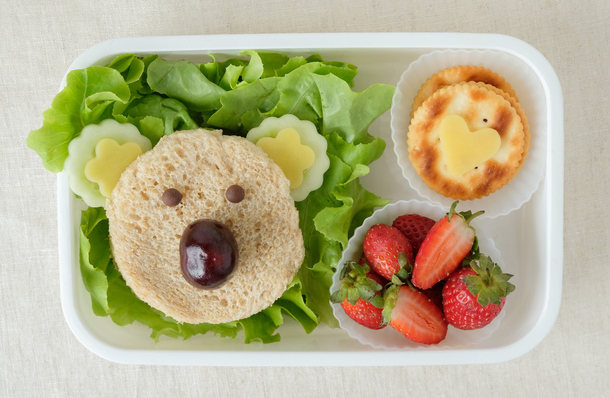 In the warmer months, make sure you keep the kids lunchbox snacks safe and fresh by keeping them at the right temperature.
Using appropriate storage containers, like Tupperware, will mean everything is kept cool. Because there's nothing worse than a limp, soggy salad!
Grab our Healthy Kids Lunch Boxes eCookbook
Ensuring our children's lunch boxes are filled with healthy, easy to prepare foods that the kids will actually eat is really important.  A school lunch box can potentially make up to 30-50% of our child's daily food intake so, we want to make them count.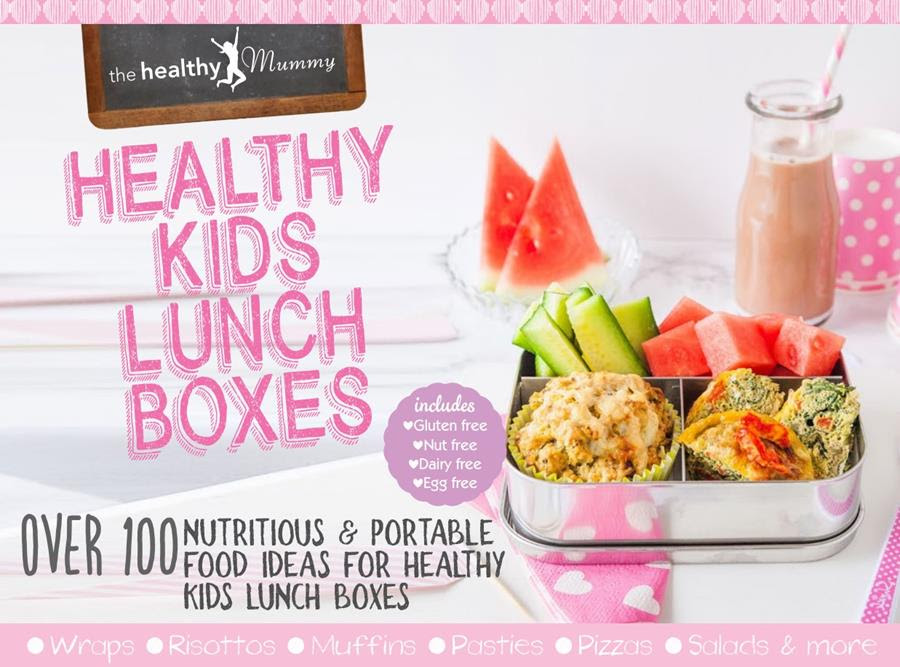 Our Healthy Kids Lunch Boxes Cookbook makes preparing lunch boxes a breeze.

The recipes are quick and easy to make, offering maximum nourishment and delicious flavours that the kids will actually enjoy. Plus, many of the recipes use leftovers, to save time and money.

The cookbook contains over 100 ideas/recipes from snacks, meals, smoothies and afternoon treats! You will never be stuck for ideas again!
Want access to more than 4,000 recipes just like these mums have? Join the 28 Day Weight Loss Challenge today.

Find out more or join thousands of mums on the only 28 Day Challenge created for mums!