Do you have a fussy eater in your house who turns their nose up at veggies?
Well, scientists have endeavoured to find out the best way to get children to eat their vegetables and their discovery is SO simple, you'll be as amazed as we are. HURRAH!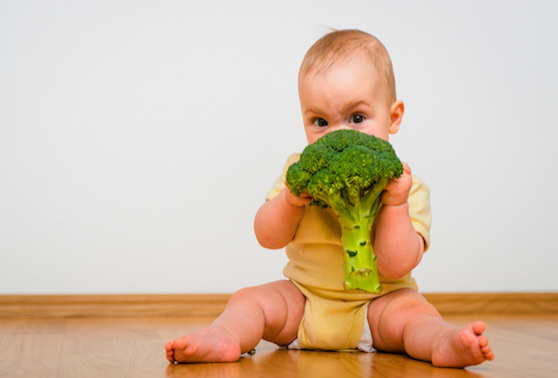 The scientifically proven way to get kids to eat their veggies
Scientists at Deakin University in Melbourne conducted a trial with 72 primary school-aged children. On day one, all of these children were given a 500 gram box of peeled carrots. On day two, these children were given the SAME AMOUNT of carrots. However, this time the carrots were diced.
On both occasions, the children were given 10 minutes to eat as much as they could.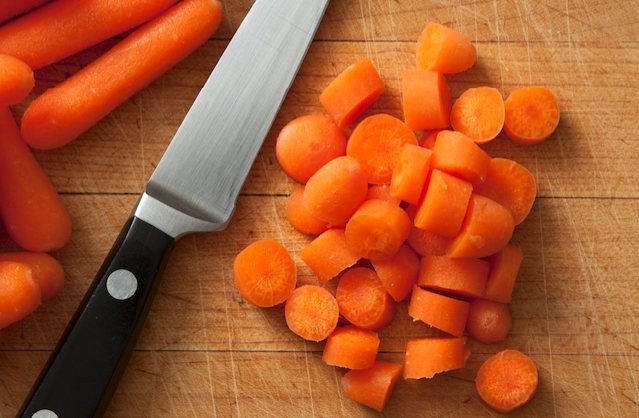 And the findings….
Children prefer their vegetables served whole. Yep, we're as shocked as you are.
"On average this meant they ate about eight to 10 per cent more of the whole vegetable, by weight, than when given diced carrots to try," says Dr. Gie Liem, a senior lecturer from Deakin University.
"This shows that if parents want their children to consume vegetables, especially as a snack food, whole might be better than diced.
"This is easier for parents too, as they can just put a whole carrot in the child's lunchbox."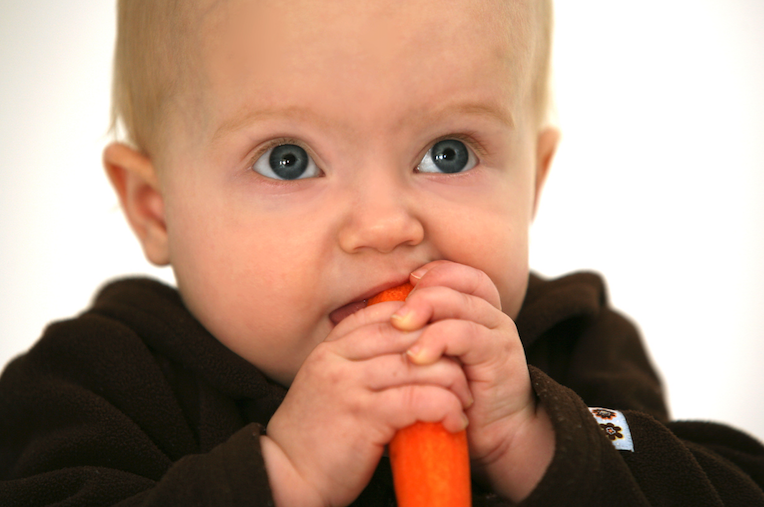 Why is this?
Experts believe it may actually be down to the number of carrots consumed in the mind of a child. Eating a whole carrot is just one unit, whereas a carrot chopped into small pieces may be perceived as lots of carrots in a small child's mind.
"Potentially these results can be explained by unit-bias, in which a given unit creates a consumption norm, which tells consumers how much they should eat," adds Dr. Liem.
"In this case, children consumed one whole carrot (one unit) when presented with whole carrots, suggesting that once children started eating a whole carrot they were likely to finish it."
How many veggies should children be eating each day?
These findings come after a new report from the New South Wales Government revealed that children aren't eating enough vegetables each day.
Alarmingly, just one in 20 (5 per cent) children based in state are eating the recommended daily intake of vegetables, according to the data released by NSW Health in a report titled What NSW Children Eat and Drink.
It is incredibly important it is for our little ones to receive all the nutrients they need for growth, development and overall good health.
Our nutritionist, Nikki Boswell, says the best way to receive these essential nutrients is by eating from the five main food groups. That is, grains and cereals; vegetables; fruits; milk, cheese and yoghurt; and, lean meats (and alternatives) each day.
Nikki Boswell explains that how much of each food group your kids should be eating is dependent on various factors. This includes the child's age, gender and level of physical activity.
The table below may be helpful for parents.
Meeting these recommendations (each and every day) can be tricky, ESPECIALLY if you have a fussy eater. However, by not consuming food from one (or more) of these food groups, your child may be missing out on key vitamins and minerals which are integral to health, wellbeing and development.
THE GOOD NEWS IS, each food group offers a WIDE VARIETY of food options. Therefore, if your little dislikes a particular type of food – there are PLENTY of substitutes out there that the meal/snack can be swapped with.
The Fussy Kids Cookbook
As well as helping mums lead healthy lifestyles with our amazing range of smoothies and our incredible 28 Day Weight Loss Challenges, we are also very much focused on helping kids eat healthy too!
This is why we launched our Fussy Kids Cookbook it comes in an ebook and it's JAM-PACKED full of healthy recipes that include a heap of hidden veggies that even the fussiest eaters will LOVE!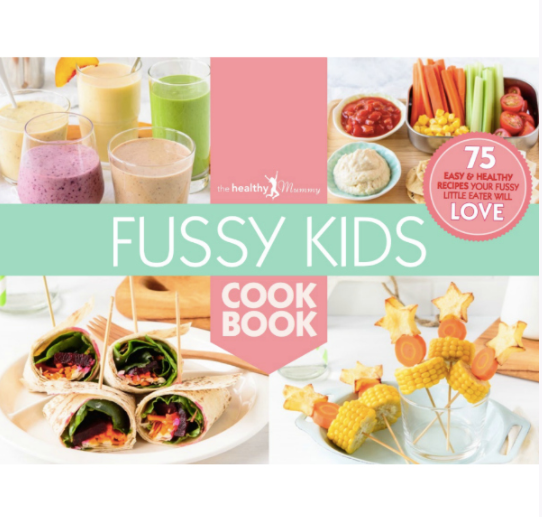 The Fussy Eaters Cookbook is full of recipes with veggies and as well as practical strategies, ideas and recipes to assist you to manage what your child is eating.
All of the recipes are family friendly so you, your partner and the kids can enjoy the meals together, and many come with tips and ideas on how you can present and prepare food to encourage your fussy eater to try new things.
To purchase yours, click here.