Single Dad's Crazy Christmas Hair Styles Are A Must-See
Three years ago Greg Wickherst struggled to put his daughter, Izzy's hair in a simple ponytail. Today, well, let's just say he has learned a thing or two about the fine art of hair styling. And he's upped his game even more this festive season with his incredible holiday hair styles.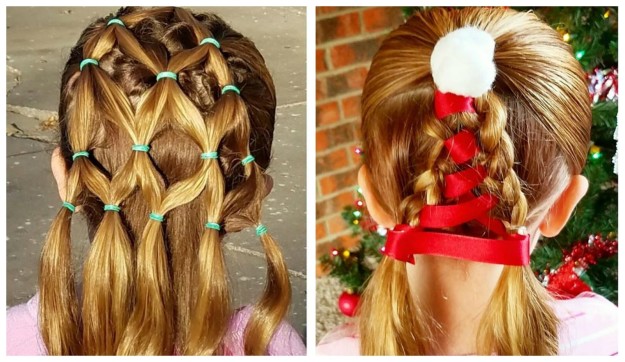 Holiday Hair Sensations
Greg Wickherst is all about the crazy cool hairstyles these days.
After taking a cosmetology class so he could learn how to plait hair, Greg has discovered just how fun his daughter's blonde tresses can be.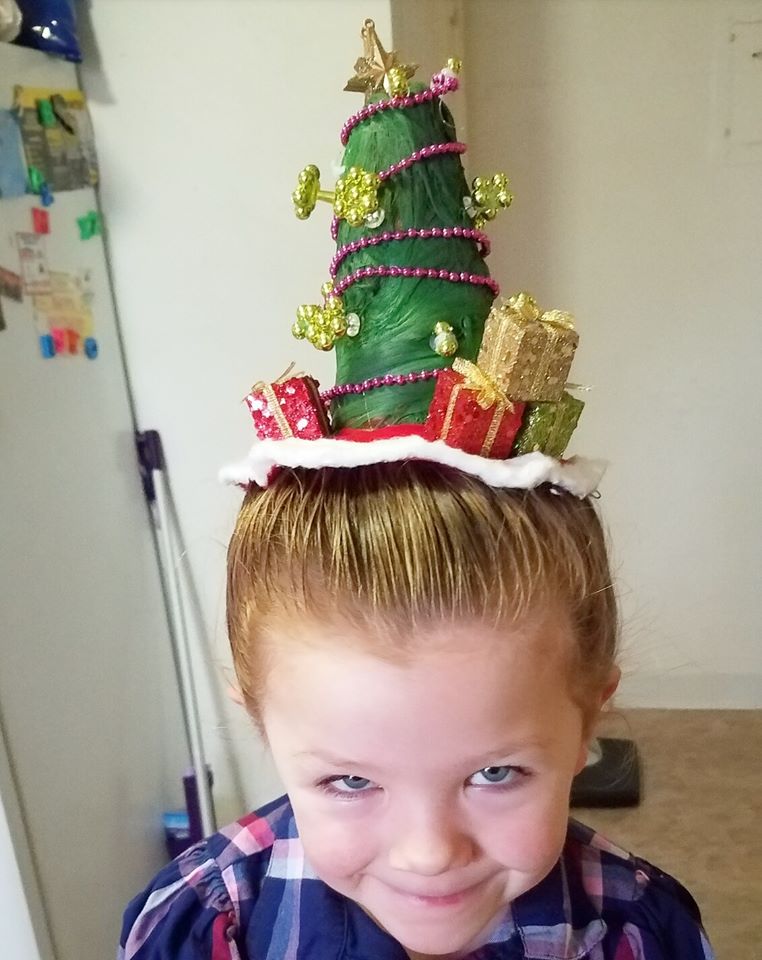 Creative Festive Hairstyles
Greg documents his daughter's hair styles through his Facebook page.
This Christmas he has set out to create some fantastic festive hairstyles that put the rest of us to shame.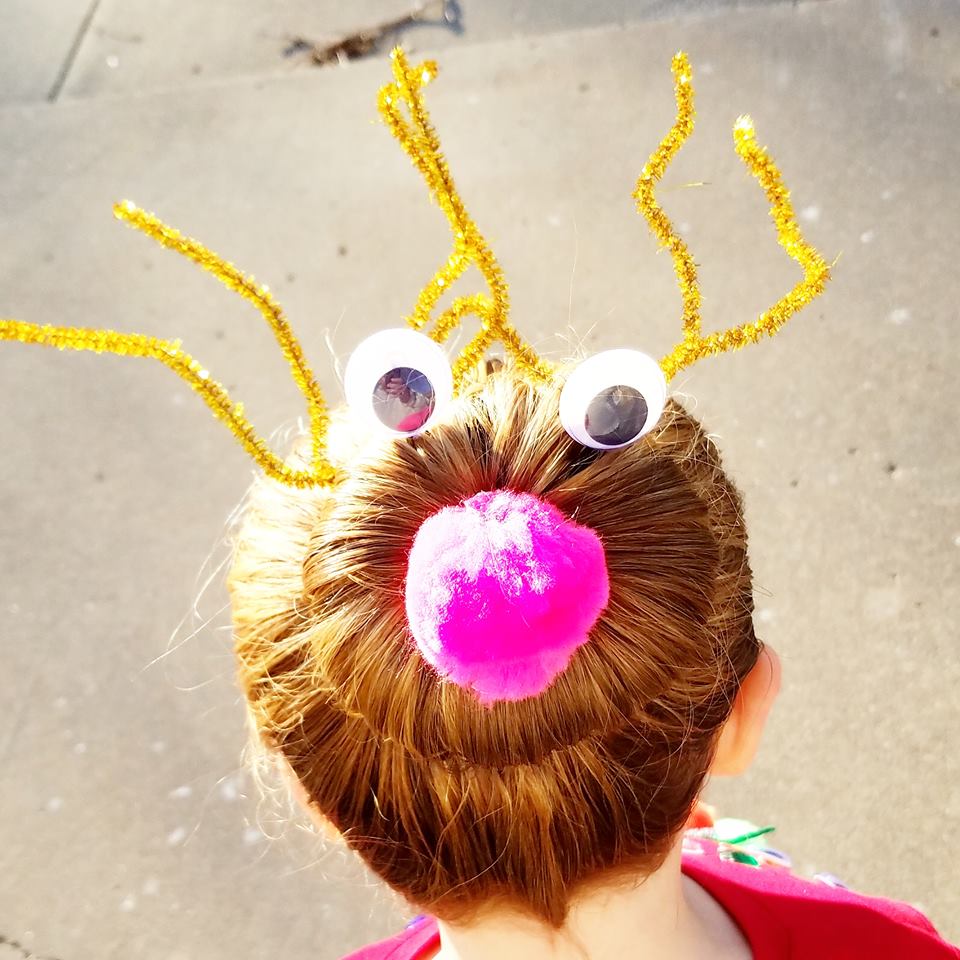 From Christmas tree hair toppers to red ribbon Santa hats, Greg steps outside his comfort zone of plaits to craft Izzy's hair into cute Christmas characters.
Izzy's hair has been transformed into a Christmas wreath, a hair elastic Christmas tree and a reindeer, complete with pipe cleaner antlers.
And in every photo, little Izzy grins from ear to ear for the camera, clearing loving her hairstyles as much as the rest of us!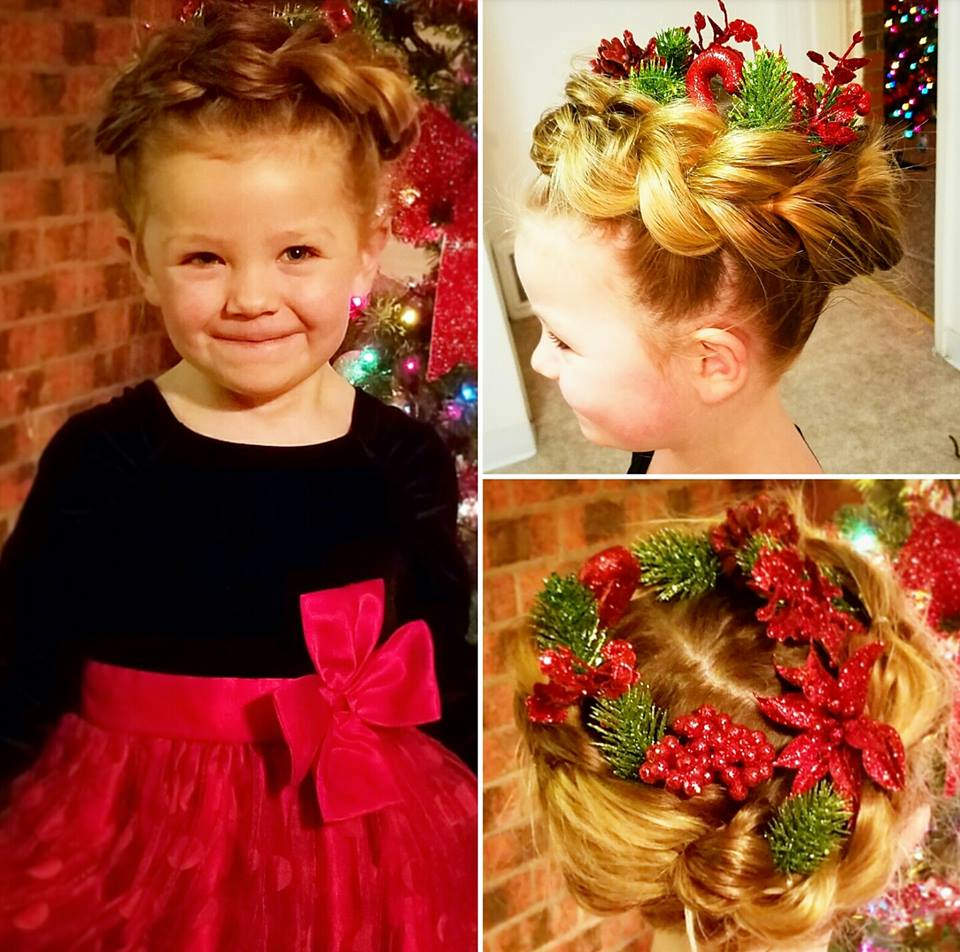 Greg admits that the hair styling adventures are not just for show and to impress the pants off the parents at school.
The sessions also act as the perfect daddy-daughter bonding time.
"We are listening to Christmas music, we are drinking hot chocolate, we are singing songs. I really try to make this into a fun bonding experience for us," Greg explains.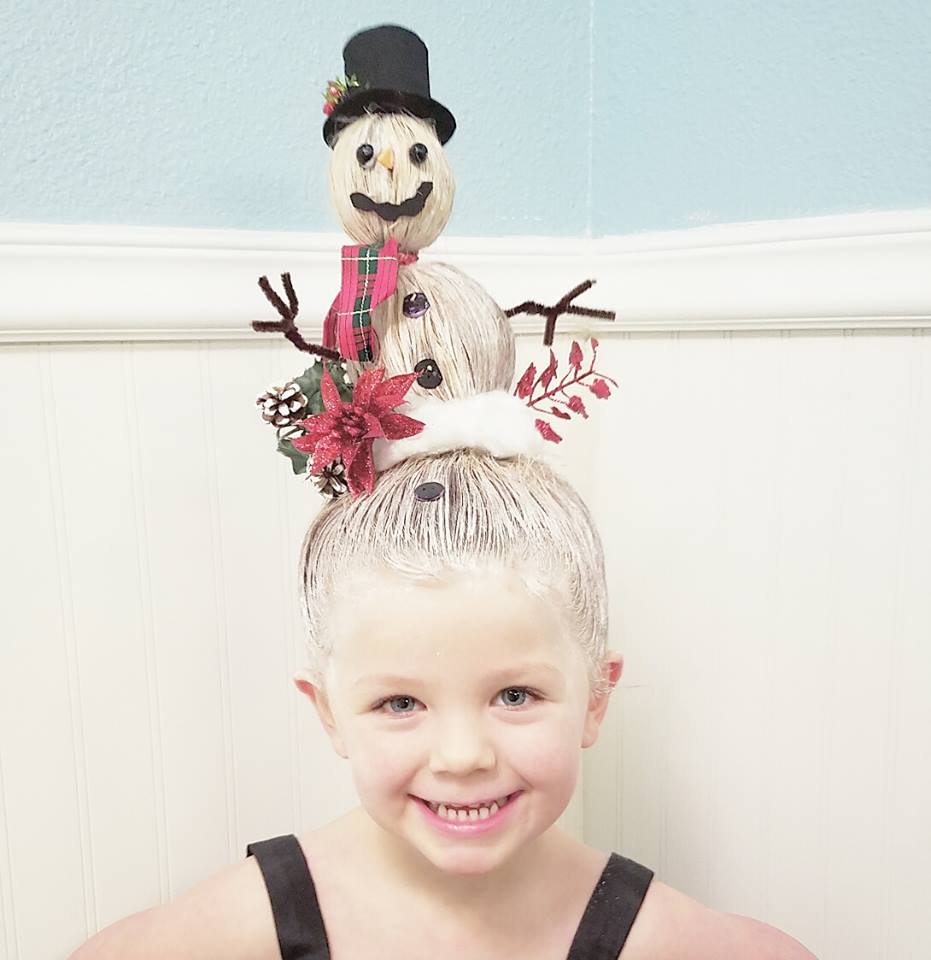 All of his creative styles are cute but our favourite has to be the snowman, which Greg did for a Daddy Daughter hair styling contest (he won).
Greg's holiday hair photos are only a select few in the countless hair styles he photographs for his Facebook page.
Through his adorable year-round hair styles, he hopes to inspire other parents (especially fathers) to pick up a hair brush and give it a go.
Meanwhile, did you see what Pink let her daughter to her hair just in time for Christmas?